This site contains affiliate links. Please see Policies for more information.
These are great Shakeology free meal ideas that are delicious, healthy, and fit right in with your 21 Day Fix goals! Here are 21 Day Fix Meal Plan ideas without Shakeology or any other protein or meal replacement shake.
A lot of Portion Fix participants choose not to use Shakeology. While it is a great tool for some, others don't care to use it, and they still see great weight loss benefits from the program.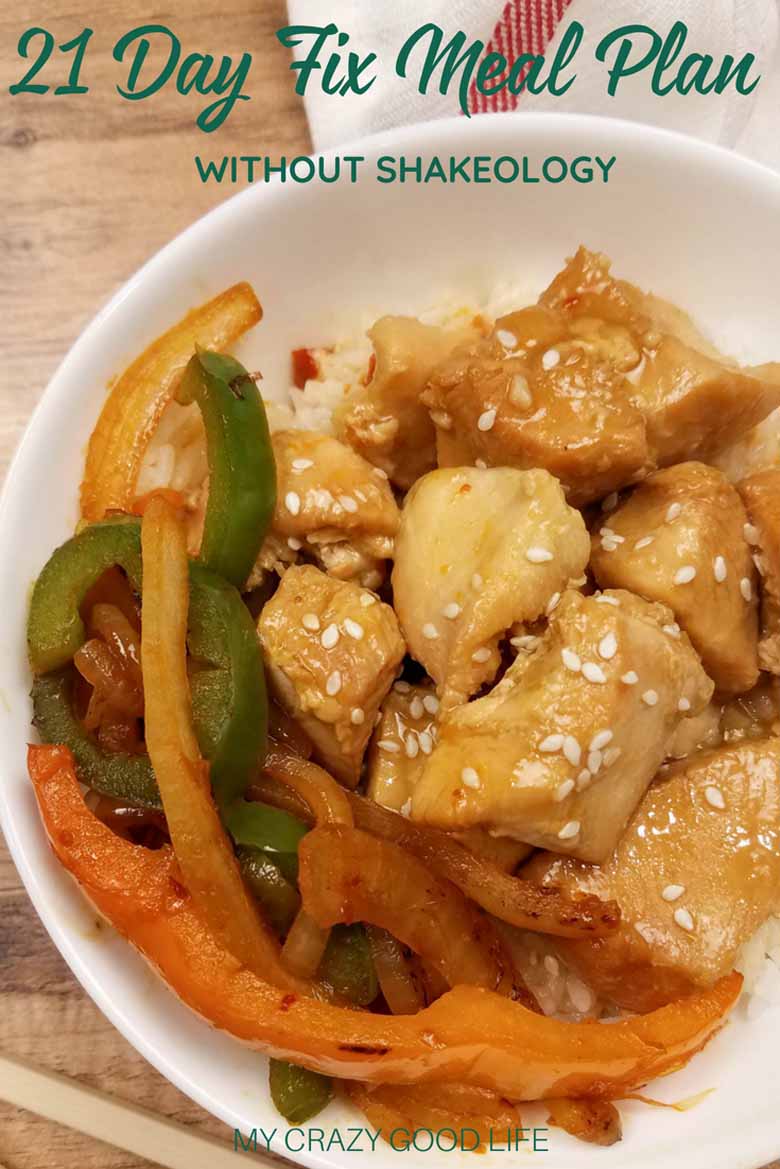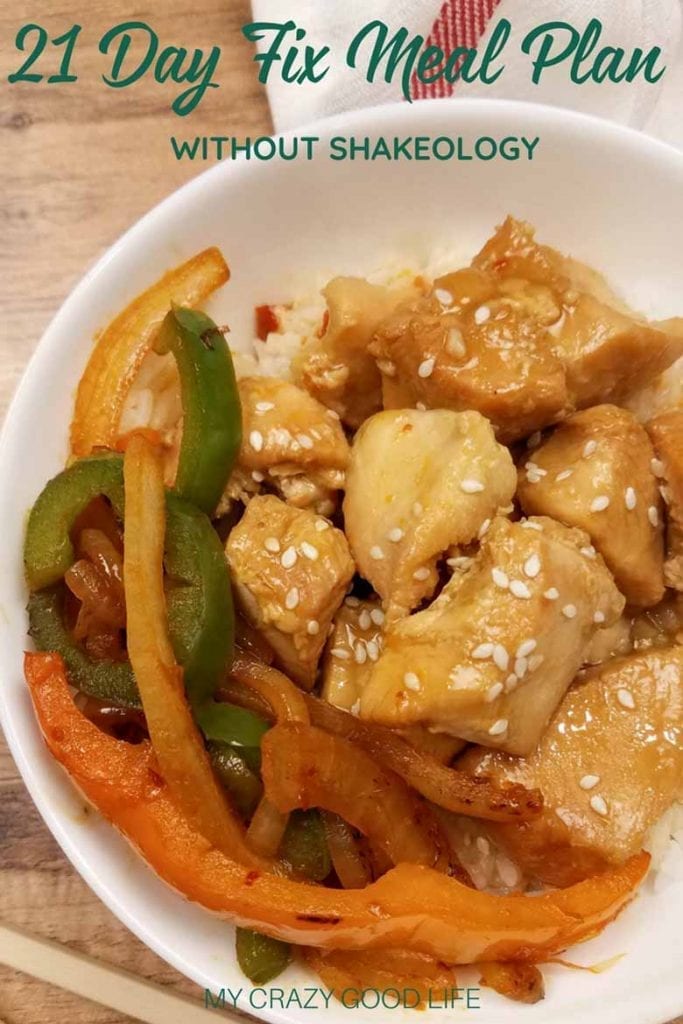 Do I need to use Shakeology on the Fix?
You absolutely don't need to use Shakeology or other protein shakes on the 21 Day Fix. It's healthier to use real food to get your nutrients, and you can see that in the food list–the 21 Day Fix food list is written in order from healthiest foods on the top to least healthy on the bottom–Shakeology and protein shakes falls pretty far down the list.
As long as you're eating all of your red containers (that's the one that holds your sources of protein), you don't need to add Shakeology into your protein intake for the day. You don't have to count grams of protein, either–just follow your containers.
Some people prefer to use protein powder to help with muscle repair, muscle recovery, and to help build muscle. Others find that it's expensive and inconvenient and prefer to get their protein in with other foods.
As a post workout supplement, some whey protein shakes also contain amino acids that help with recovery. Again, they're not really necessary,
This is not medical advice–I am not a doctor, I just follow the 21 Day Fix and wanted to share my meal plan recipe ideas for those who don't want to drink Shakeology.
 What's the deal with this meal plan?
This particular set of meal plan ideas has been crafted without the use of any Shakeology recipes. You can check out this great accumulation of recipes, snacks, and even desserts without worrying about making and drinking protein shakes–they're not for everyone, I know this!
This is a full week of meal options that you can pick and choose from to create an easy to follow plan for your week. Even though this is a 21 Day Fix meal plan without Shakeology, you can include your shakes alongside some of these tasty recipes if you choose to.
A 21 Day Fix meal plan without Shakeology can make life incredibly easy–you don't have to worry about prepping shakes in advance and with so many options you can find something that works for the whole family.
Remember, there will be leftovers to take for lunch and with some light meal prep work you probably won't have to make every single recipe on this plan. Pick what works for you and plan on eating some items again as leftovers. If you can find a recipe that you want to eat all week long, even better!
The 21 Day Fix is not a high protein diet–it's all based on macros and consuming a variety of healthy food groups while focusing on portion control.
If you're looking to make your own Fix meal plan, I have an Ultimate Portion Fix Meal Plan Template that auto updates and make it so easy!
What if I don't have an Instant Pot?
Most of these recipes can be made without an Instant Pot–in both the crock pot and on the stove or oven. If you need help converting recipes for this meal plan, here are my tips for converting recipes from Instant Pot to crockpot.
How do I use this meal plan?
Many readers have asked me to make meal plans without calorie ranges so they can choose their own meals–they just want ideas. This is for those readers. Choose your meals, add them to your meal planning sheets, and get prepping!
21 Day Fix Meal Plan Ideas Without Shakeology
Monday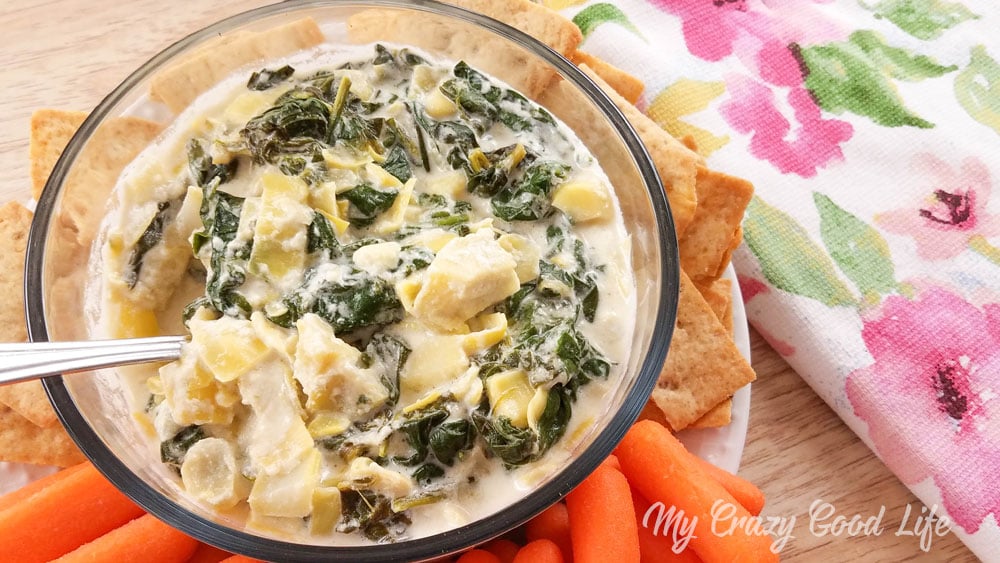 Tuesday
Breakfast: Apple Cinnamon Baked Oatmeal This is a great recipe for the whole family. I love that oats are a slow digesting carb that keeps me full all morning.
Lunch: Cowboy Caviar This is the perfect spring/summer salad, especially when you add chicken to it!
Dinner: 21 Day Fix Instant Pot Lasagna This is a dinner recipes that the whole family will devour! If you don't have an Instant Pot, bake this for 1 hour at 350 degrees in your oven.
Snack: Banana Roll Up: 1/2 Banana with Peanut Butter on a Whole Grain Tortilla
Desserts: Cheesecake  Yep, you read that right!
Snack: Cloud Bread  Because at some point a bread craving is going to strike hard!
Wednesday
Breakfast: Zucchini and Sausage Breakfast Skillet  Meal prep these and thaw them out as you need them.
Lunch: Chicken Gyro Bowl with Homemade Tzatziki I love this recipe because it's great for meal prepping–it's easy to freeze, as well.
Dinner: Instant Pot Orange Chicken When you get a craving for some Chinese take out this will do the trick, so tasty and simple with the Instant Pot. Stove top directions are also included.
Snack: Easy Salsa This homemade salsa is easy and you won't believe how much you can eat per container! I love dipping veggies in this and marinating chicken in it.
Dessert: Peanut Butter Lava Cake  When you just really need cake, this is the recipe to make! My family loves these.
Snack: 2 hard boiled eggs You really can't get much easier than this.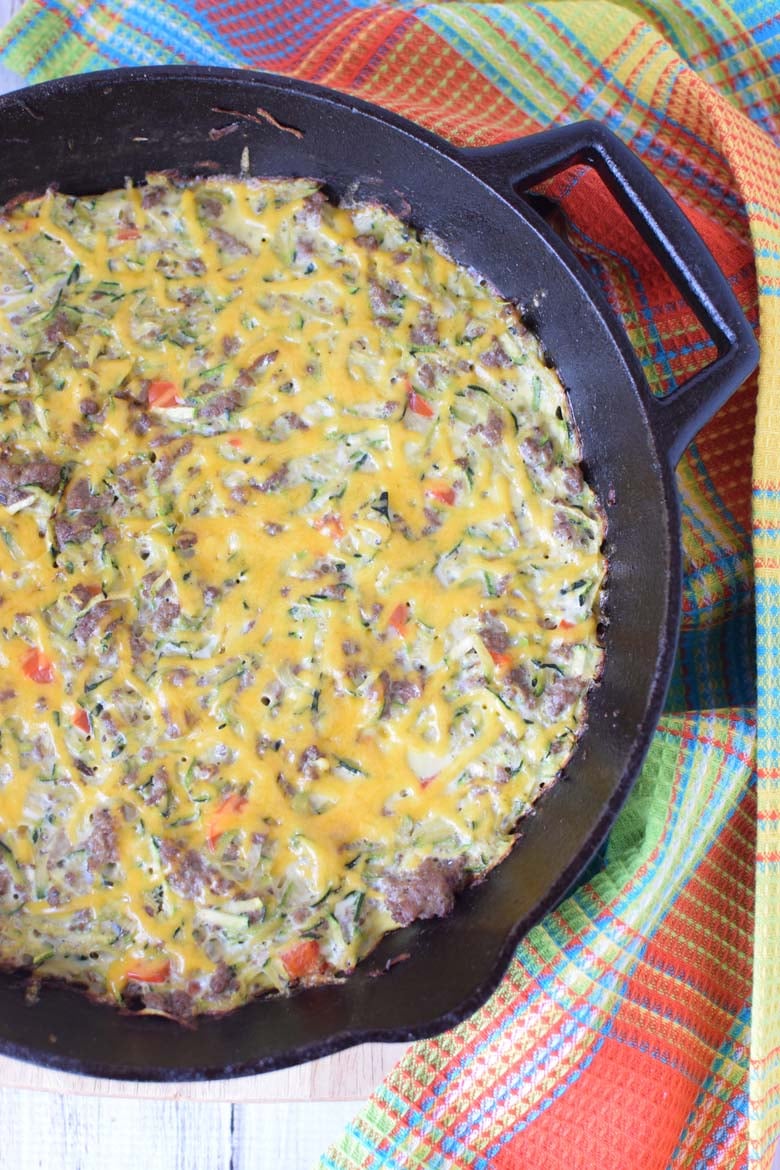 Thursday
Breakfast: Easy Egg Scrambles  This recipe is perfect for meal prep! Quick and easy, the whole week can be ready at once.
Lunch: Crack Chicken Crack Chicken recipes are all over the place lately, this one is lightened up and healthier…and 21 Day Fix friendly. There are stovetop instructions in the post, as well as Instant Pot.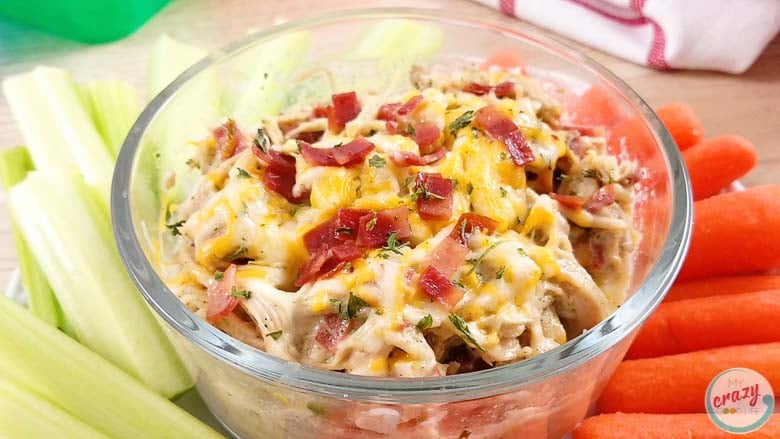 Dinner: Sweet Potato Chili Quick and easy in the Instant Pot!
Snack: Grapes and Cheese, 1 Purple and 1 Blue
Dessert: Banana Oatmeal Chocolate Cookies These cookies are perfect for addressing that sweets craving that pops up after a long day.
Snack: Cottage Cheese topped with fruit, 1 Red and 1 Purple
Friday
Breakfast: Fajita Breakfast Casserole Start the day off with this delicious breakfast casserole! You can cook it in your Instant Pot, slow cooker, or on the stove.
Lunch: Air Fryer Buffalo Cauliflower Bites  Perfectly light and delicious for this meal plan.
Dinner: Portobello Mushroom Fajitas Such a light and delicious meal!
Snack: Whole grain crackers and cheese, 1 Blue and 1 Yellow
Dessert: Rice Pudding Have a dessert that also doubles as a breakfast?!? Meal prep and you're all set!
Snack: Fruit and 12 Almonds, 1 Purple and 1 Blue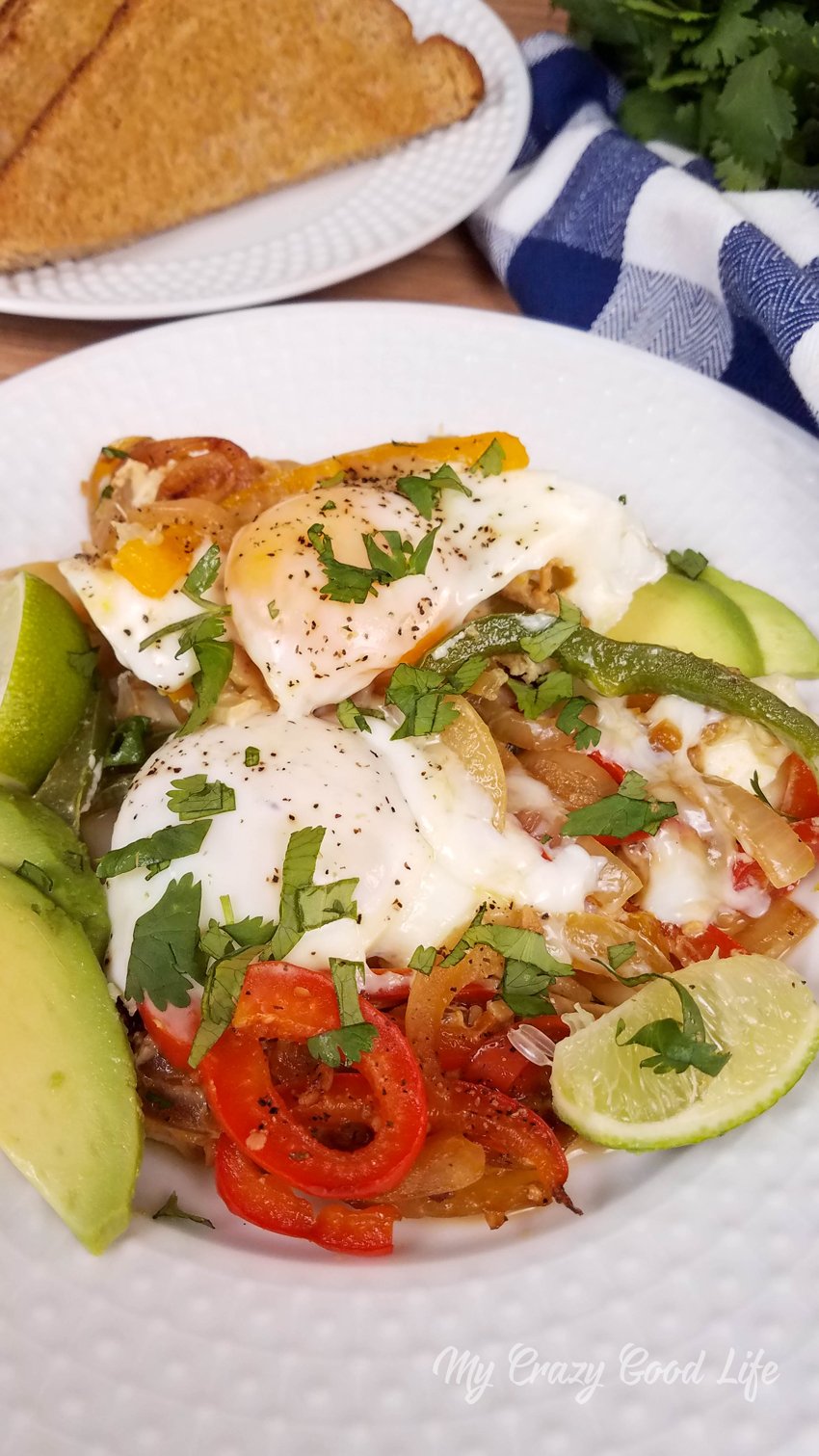 Saturday
Breakfast: Egg Bites  There are several variations to choose from, or make your own up! I prefer the ones with turkey bacon and red pepper.
Lunch: No Cook Chilled Gazpacho Soup  No need to reheat it, perfect for those busy days on the go!
Dinner: These Chicken Gyro Bowls are perfect for families! Add fresh veggies as a topping and enjoy.
Snack: Veggie Sticks, 1 Green
Dessert: Fudgy Espresso Brownies  Healthy, but tastes like an indulgence!
Snack: Celery with Nut Butter, 1 Green 1 Tbsp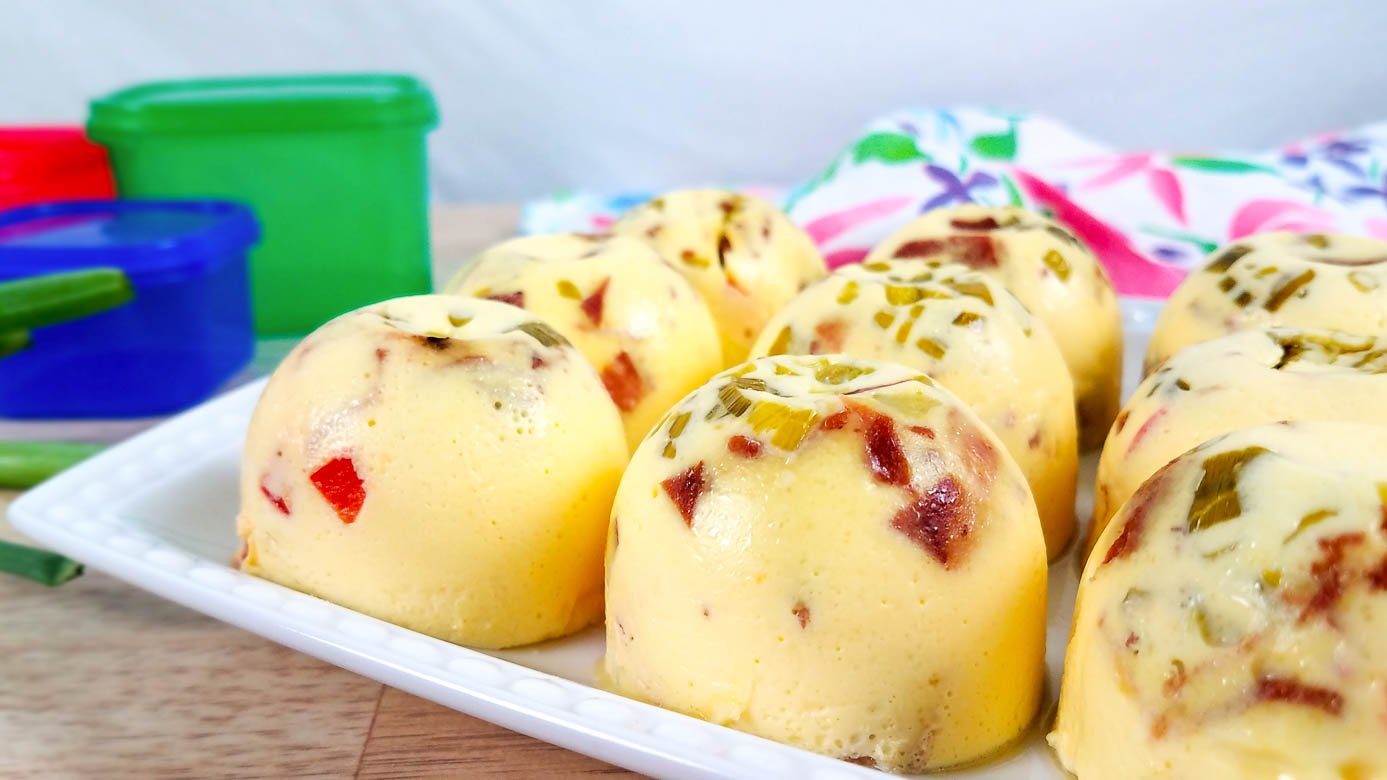 Sunday
Breakfast: Healthy Chorizo and Eggs Make this as a casserole, scramble, or in a burrito–it's one of our favorites!
Lunch: Stuffed Pepper Soup  Warm up with this quick and easy soup!
Dinner: Healthy Homemade Hamburger Helper Another one of our easy to meal prep recipes, this freezes well and keeps in the fridge for a bit. If you'd rather not make it spicy, use green bell peppers instead of green chilies.
Snack: Lime Coconut Bites  SO easy, and counts as an orange and teaspoon!
Dessert: Cupcakes!  You have to try these! They're so tasty, they will make a repeat appearance on your meal plan!
Snack: Apples and Nut Butter, 1 Purple and 1 Tbsp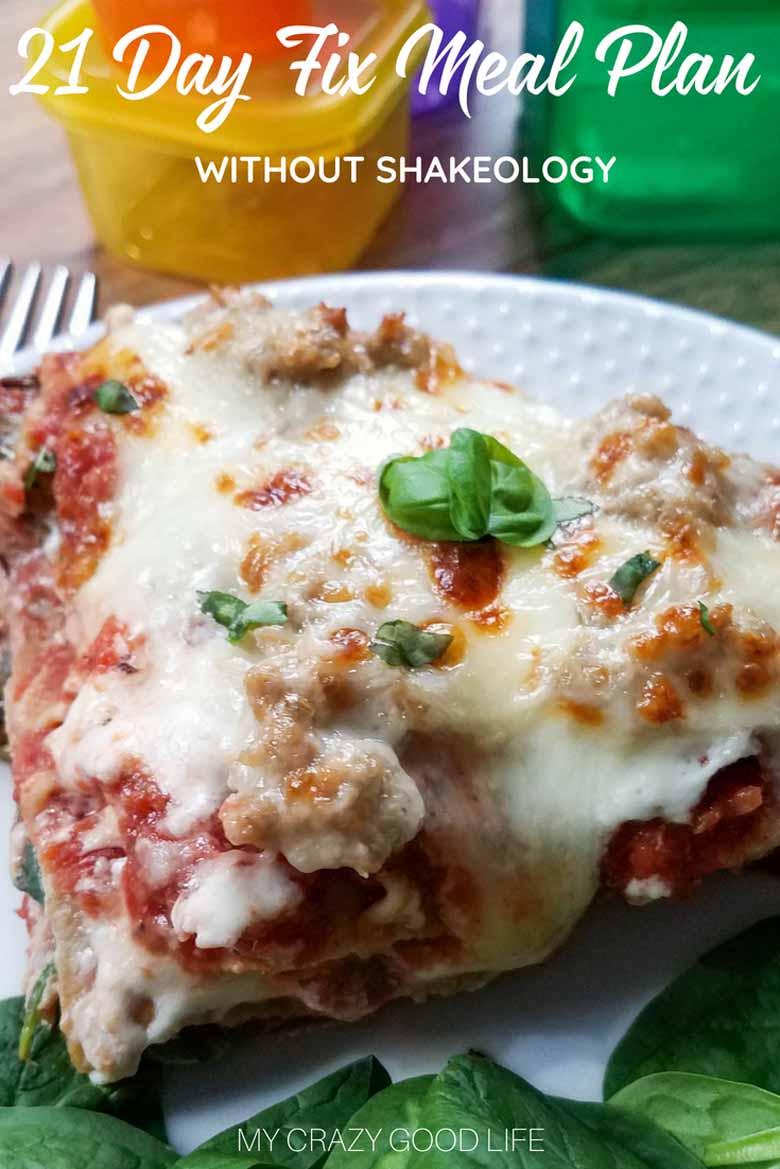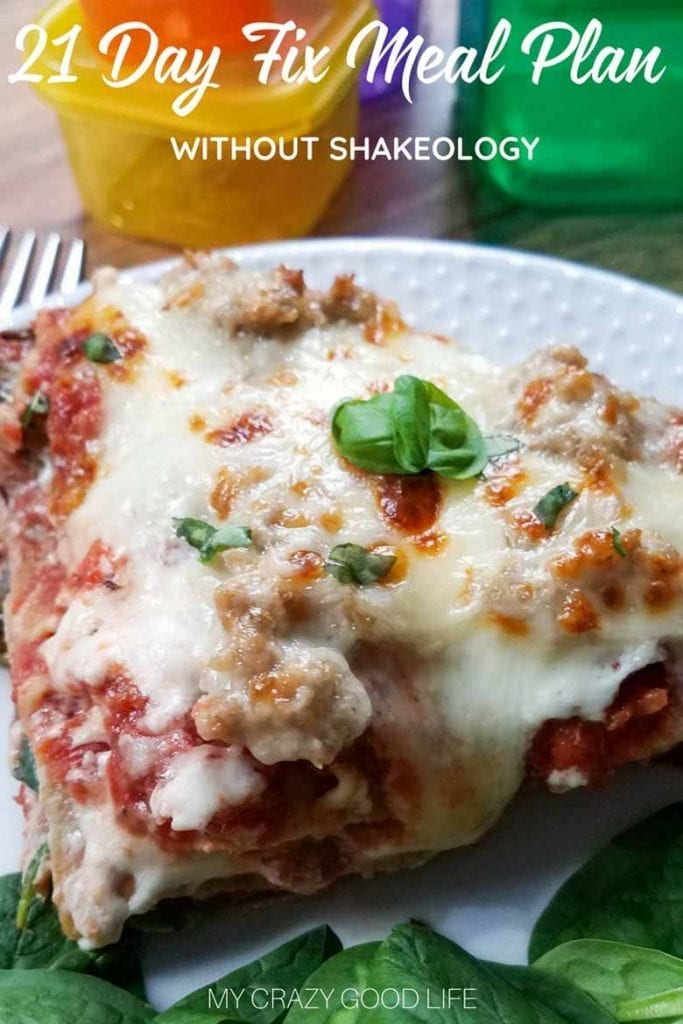 21 Day Fix Meal Plans For Each Calorie Range:
Here are some unique meal plans that I've created for the 21 Day Fix. These meal plans are based on each eating plan for A-F for the 21 Day Fix and Ultimate Portion Fix!