Let's pretend this is a really difficult recipe.
That you worked hard all day to put it on the table for your family.
Let's pretend that.
Because really, it's so. stinkin'. easy.
Take a look: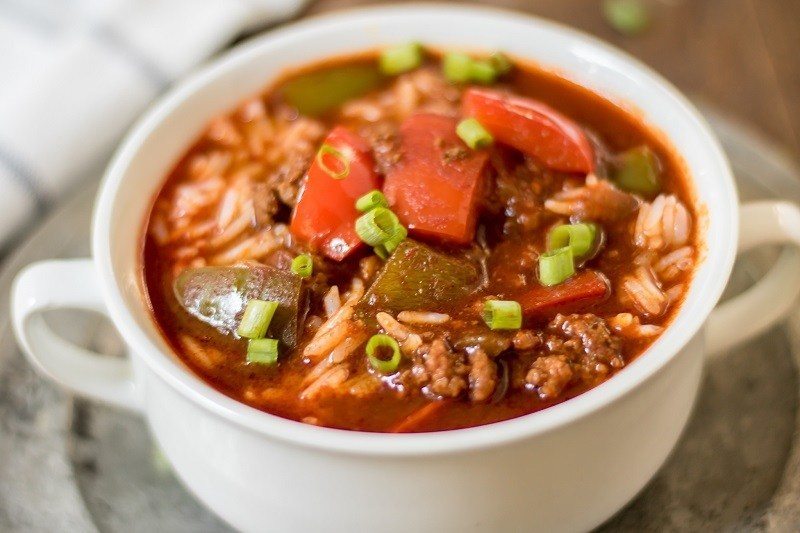 Stuffed Pepper Soup Recipe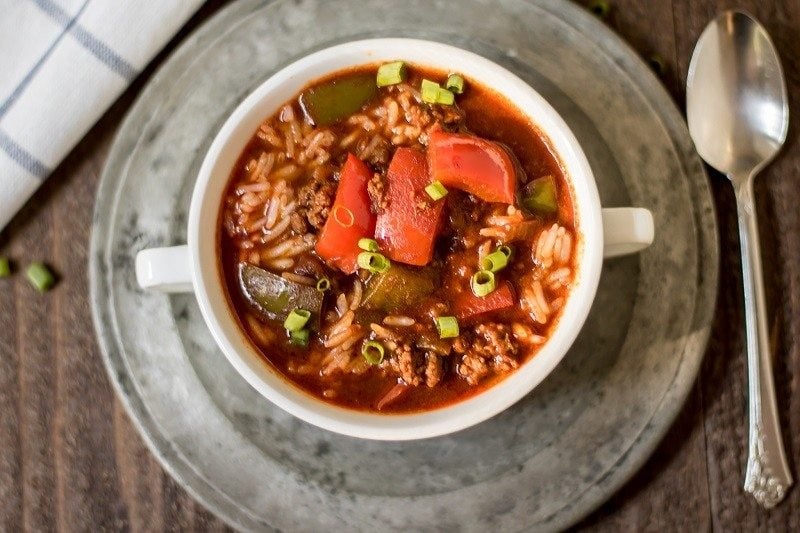 Makes 8 Servings | Prep time: 15 minutes | Cook time: 8 hours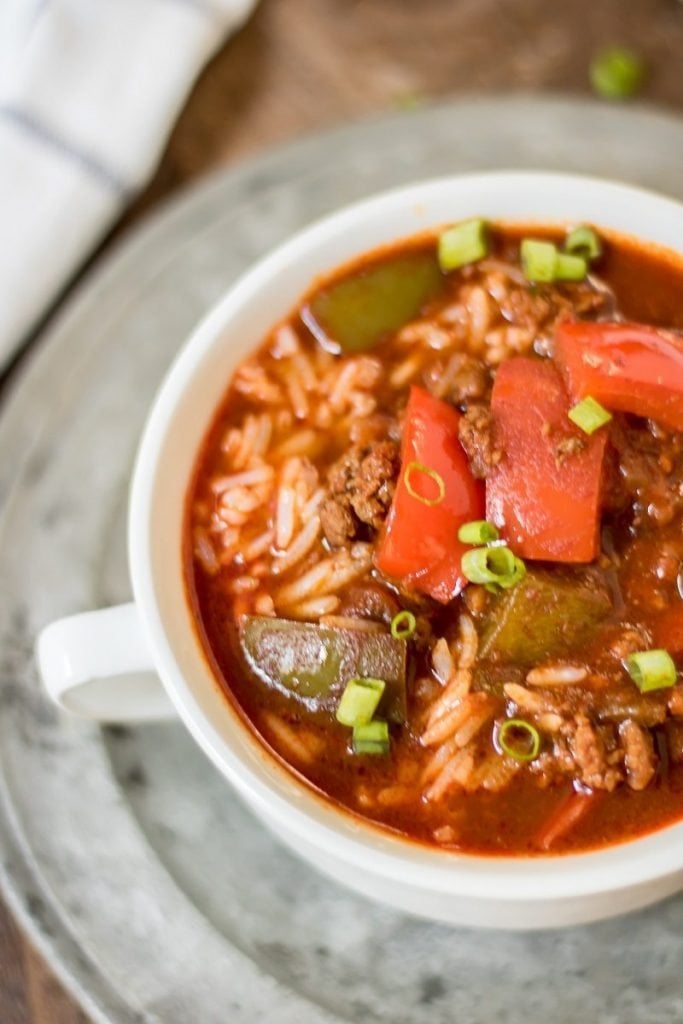 You'll need:
1 lb extra lean ground turkey or  beef
1 cup onion, chopped
14.5 oz. can diced tomatoes with roasted garlic and onions
15 oz. can tomato sauce
2 cups green and red peppers, chopped (I've added up to four peppers, and it's yummy!)
3 cups beef broth
½ teaspoon basil
1.5 packets of chili seasoning
1 cup cooked rice, brown or white
---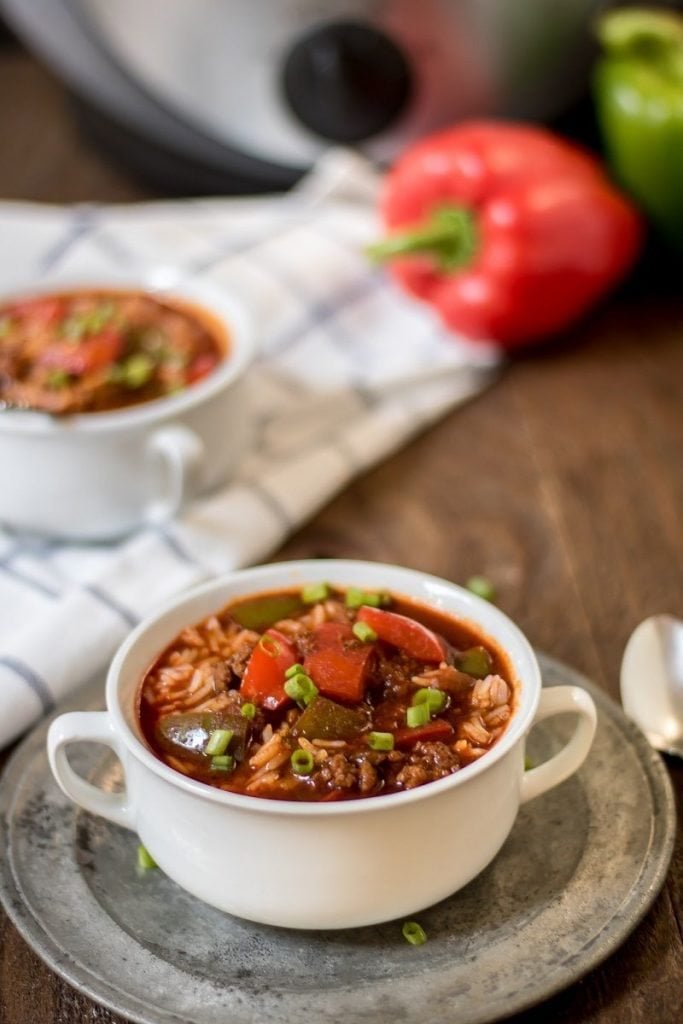 1. Brown ground beef with onion in a skillet over medium heat.
2. Drain beef and onions and place in crock pot.
3. Chop peppers, add to crock pot.
4. Add tomatoes (including juice) and remaining ingredients, except rice – which should be added 1 hour before end of cooking.
5. Cover and cook on low for 6-8 hours.
______________
On the 21 Day Fix? Make with turkey, and when eating this, I count 1.5C = 1 red, 1 green, .5 yellow
Instant Pot adaptation: Saute the meat and onion, then add peppers, tomatoes and tomato sauce, broth, and spices. Cook at low pressure 20 minutes. I always add the cooked rice after because I dislike soggy rice :)
If you love soup, you'll want to check out this soup roundup from Desert Chica!
Looking for more delicious recipes? Click here to head over to all of my favorites!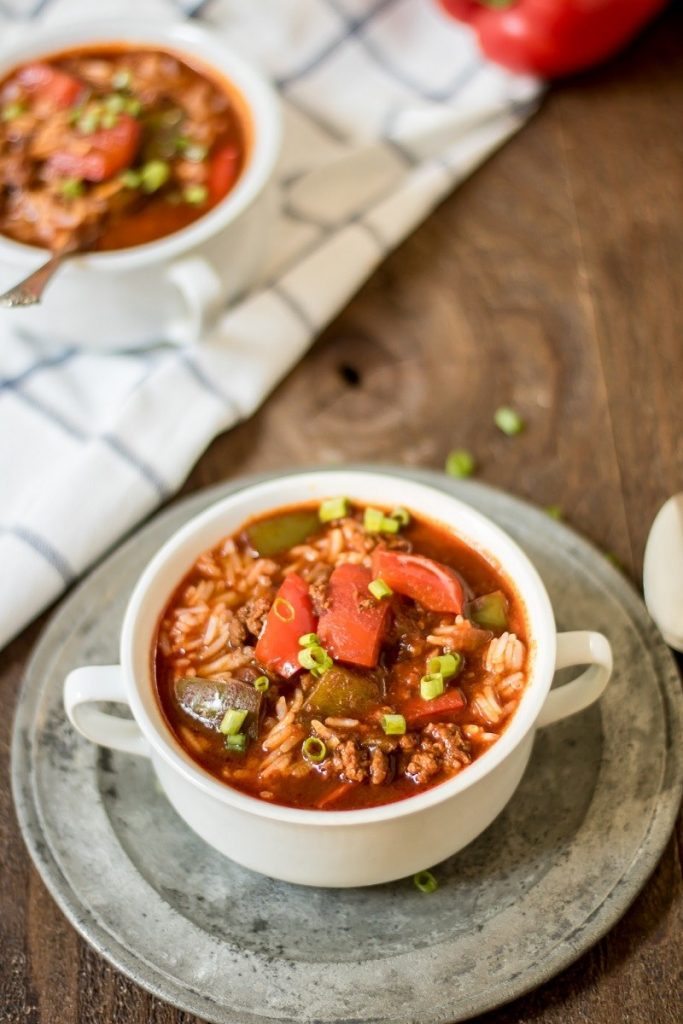 Save
You might like these similar posts on My Crazy Good Life: