This is my favorite soup to make during the "winter" (in quotes because the winter season is debatable in Arizona).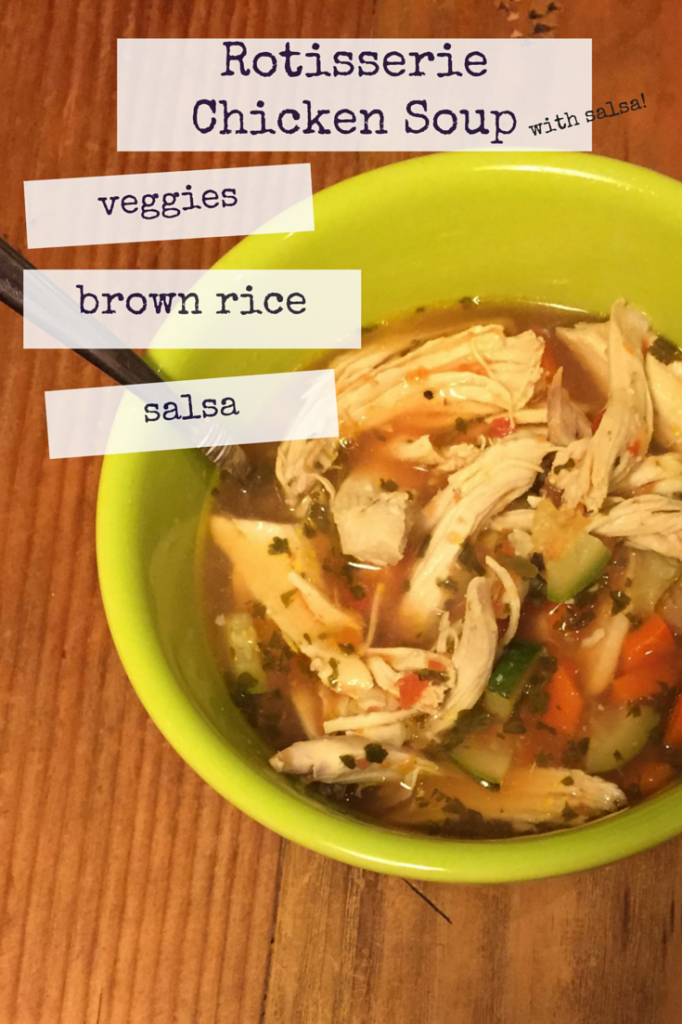 Homemade Rotisserie Chicken Soup with Salsa
You will need:
1 rotisserie chicken
2 "boxes" of chicken stock (or if you're fancy and you make your own, 64 oz.)
2 zucchini, diced small
2 carrots, diced small
1 tsp kosher salt
1 tsp pepper
1/4 cup cooked brown rice
1.5 cups salsa
—-
1. Pour the chicken stock and salsa into a stock pot on low heat.
2. Cook the carrots and zucchini in 1 T olive oil for 5-10 minutes.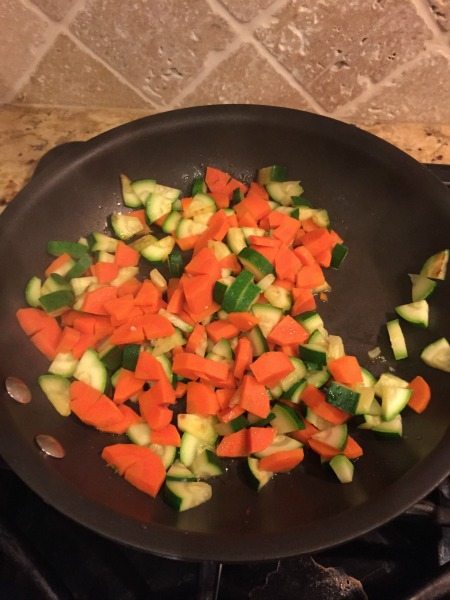 3. Pull the chicken off the the bone. I put it all on a cutting board and then cut it into smaller pieces before putting it into the pot. A huge step that I used to skip (because it's icky) is putting the skin, drumsticks, and wings into the pot. Don't skip that step. It adds a lot of moisture and taste, and you're going to take out all the yucky stuff before you eat the soup. Trust me on this one.
4. Go ahead. Close your eyes and put the drumsticks and wings in.
5.  Add the salt and pepper, and the veggies when they're done.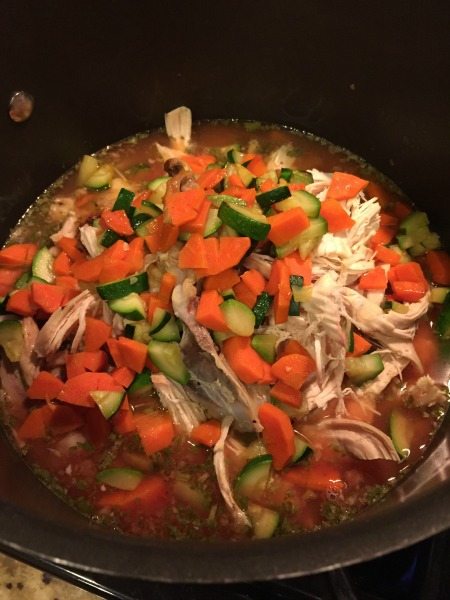 6. Add the rice.
7. Let it simmer (slow boil) on the stove for an hour. Or two. Or three.
8. When it's time to eat, use tongs to pull out the skin and bones.
9. I fill the bowl with everything but broth at first, and add cheese on top. After the cheese has a few seconds to melt, I add the broth on top.
10. Garnish with chopped avocado, flour tortilla strips, or both!
21 Day Fix portions: 2C broth is 1/2 a red container, add chicken to red containers until you reach your desired portion, add veggies to green container until you reach your desired portion