One of my favorite easy meal prep meals are 21 Day Fix Burrito Bowls! Add in the Instant Pot to prep them and you have a home run meal on your hands–easy to prep and easy to store–here's my favorite Instant Pot Burrito Bowl recipe!
The tricky thing about the Instant Pot are the rice and black beans–I never know how long to cook them for so they don't blow up and take over the pot. The trick is to use dry beans and rice! Here's my recipe (again, SO great for meal prep for the week's lunches) and some tips.

Ingredients in the Instant Pot Burrito Bowls: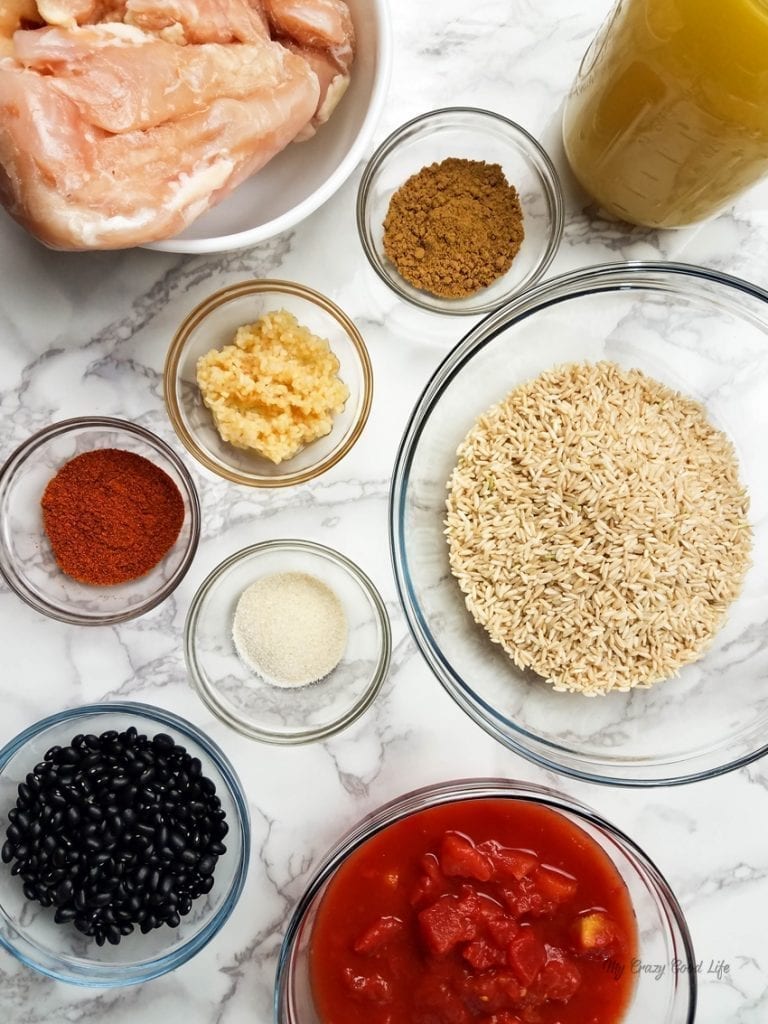 2 frozen chicken breasts
1/2 cups uncooked brown rice
1/2 C dry black beans (not soaked)
1 – 15 oz can diced tomatoes, no sugar added
2 tbsp. Minced garlic
2 tbsp. Cumin
1 tbsp. Onion powder
2 tbsp. Chili powder
1.5 cups chicken stock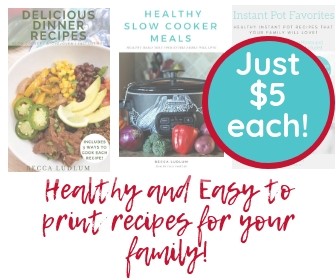 MY OTHER PROJECTS
Toppings for 21 Day Fix Burrito Bowls:
Romaine lettuce (green)
Cheddar cheese (blue)
Avocado (blue)
Salsa or pico de gallo (fresh is green)
Serves 4
21 Day Fix container count (for the WHOLE recipe, not per serving): 4R, 3Y, 1P without toppings
Directions for Instant Pot 21 Day Fix Burrito Bowls:
1) Combine all the ingredients in the Instant Pot. Lock the lid into place and seal the pressure valve.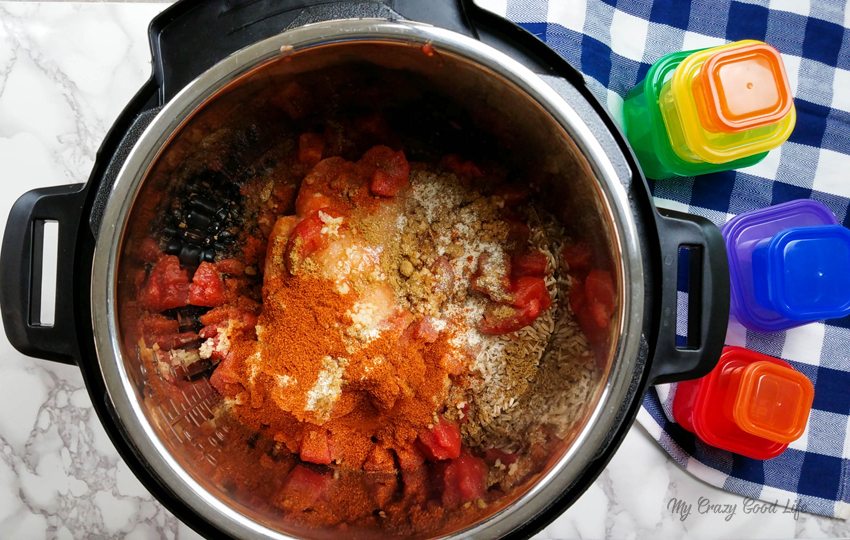 2) Using the manual mode cook on high pressure for 25 minutes. When done release by turning the pressure valve to open, be sure to use a long spoon or a silicone oven mitt to move the valve.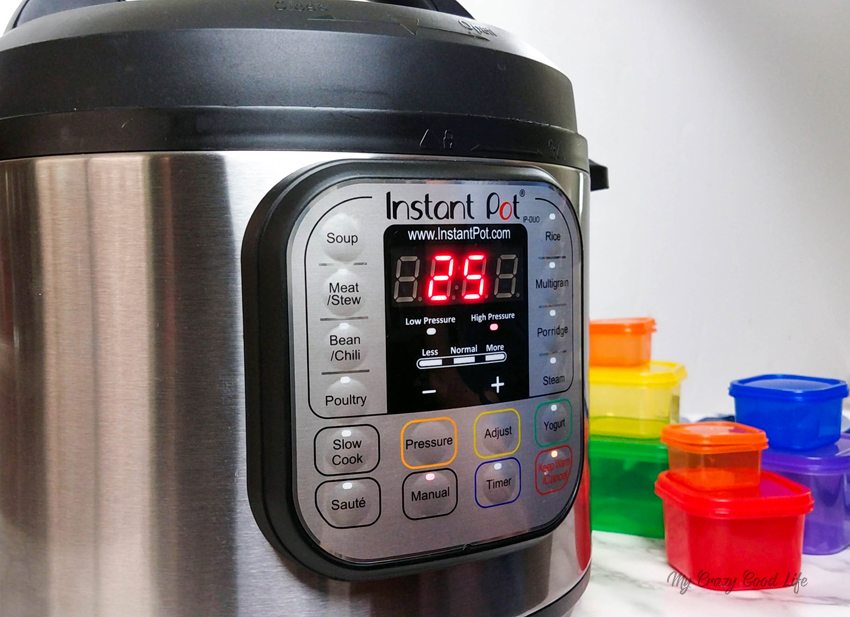 3) Open the lid and remove the chicken to shred. I use my mixer to shred chicken–it's SO easy to do! Just make sure to stand right there and watch because the chicken goes from shredded to ground pretty quickly.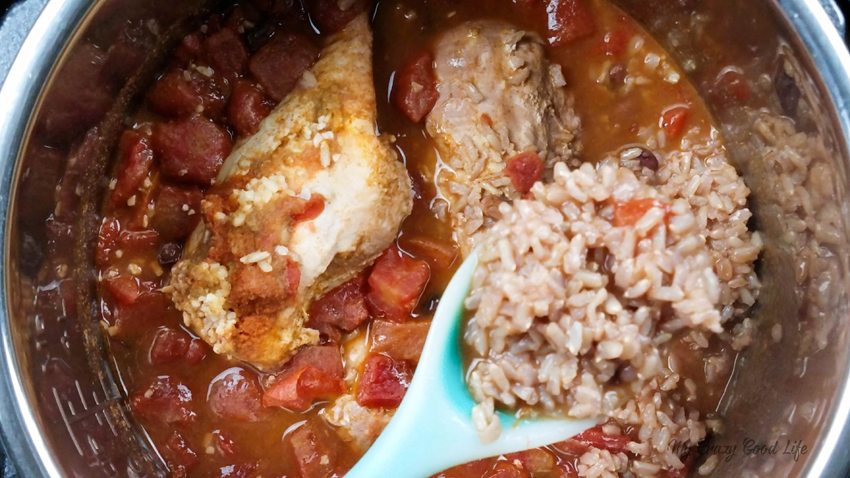 4) Add the chicken back into the Instant Pot, stir well.
5) Measure and place the romaine lettuce in your bowl. Top with 1/4 of the beans, rice, and shredded chicken. Measure out and sprinkle with cheese, salsa, and avocado if you'd like!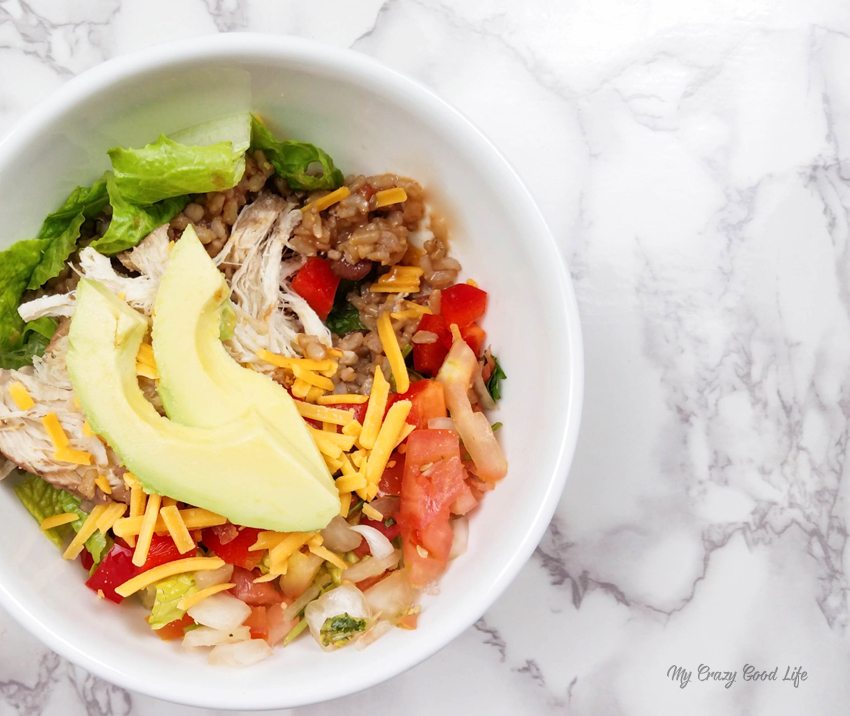 Note: This method best works with frozen chicken, dry brown rice, and dry black beans since they all have similar cooking times. You will not get same results with thawed chicken, brown rice, or canned beans since they all have different cooking time.
Looking for more 21 Day Fix Instant Pot Recipes?