This site contains affiliate links. Please see Policies for more information.
You might think that the 21 Day Fix and desserts don't belong on the same page…the good news is that you can eat a huge variety of foods while on the 21 Day Fix, including dessert!
Autumn Calabrese recommends at least one dessert a week to keep your cravings at bay, but you can actually use a treat swap up to three times a week to use for dessert! Here are my favorite 21 Day Fix desserts.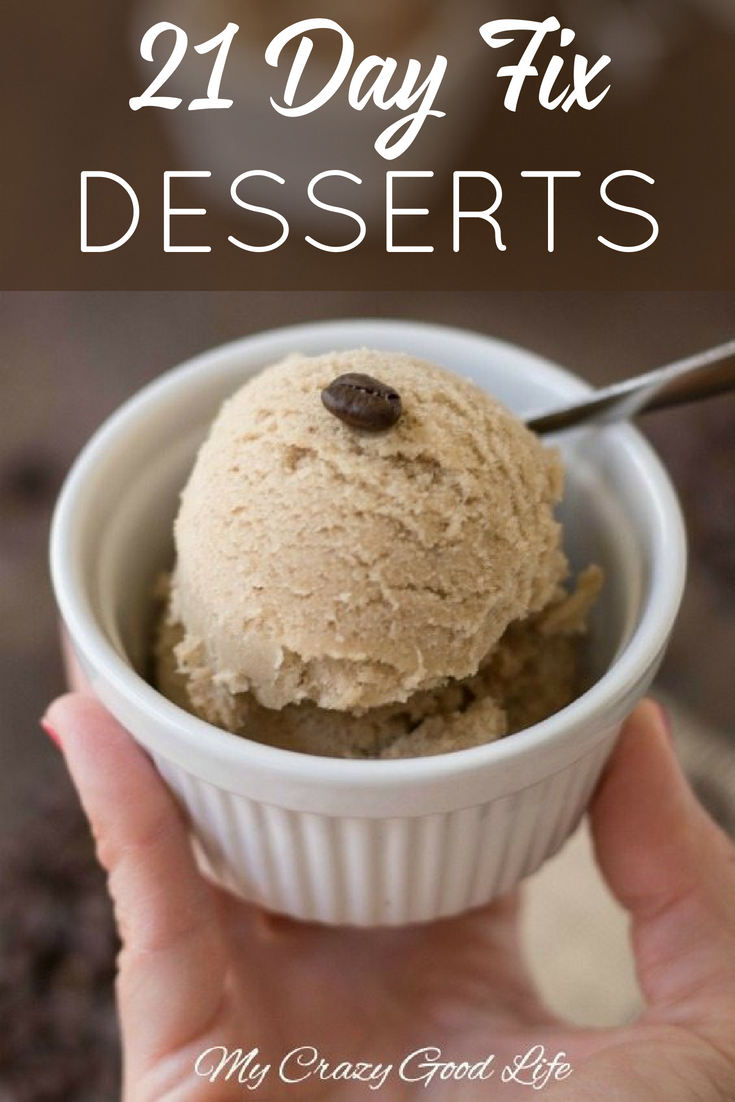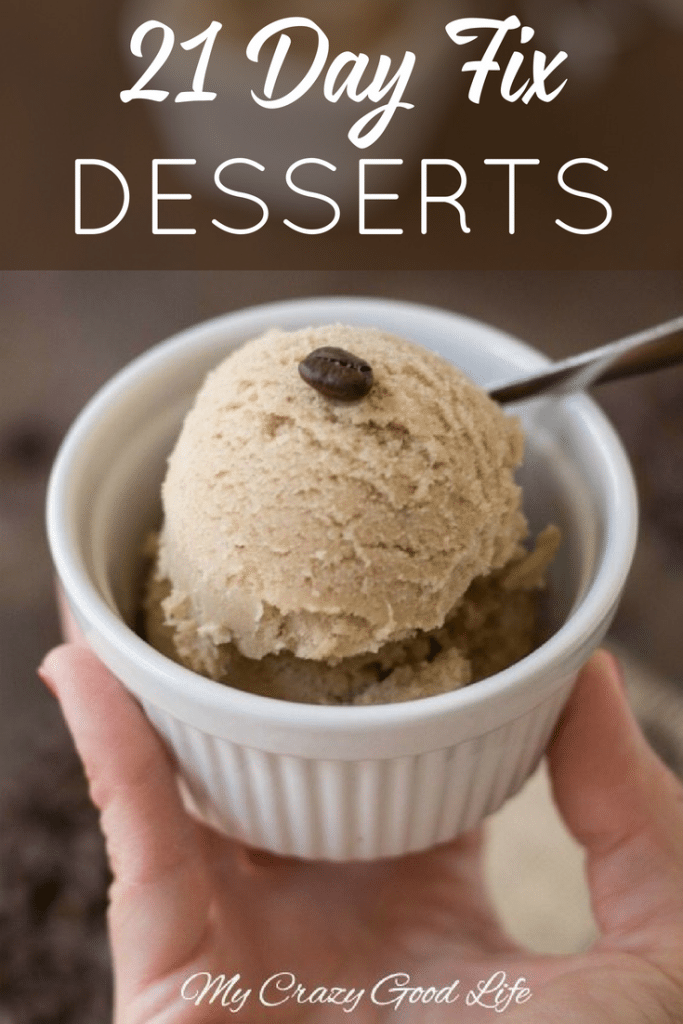 Keeping your sweet tooth under control does not have to be difficult, these 21 Day Fix desserts will help keep you on the straight and narrow while still being delicious.
I would love to say that I never have cravings but that is simply not true. I love that the 21 Day Fix allows me to eat all kinds of delicious foods without actually straying from my healthy diet.
How To Make Life Easier On The 21 Day Fix:
Planning is a big help for the 21 Day Fix. If you need any meal plan inspiration, look no further! I'd also recommend checking out this 21 Day Fix Toolkit if you are new to the program.
If you have yet to pick up the 21 Day Fix program, or the 21 Day Fix Extreme program, you can get them for less than you'll spend on a gym membership most places. It's easy to workout at home AND they come with a great meal planning kit.
Overall, with a little planning and some dedication you can get almost anywhere, the 21 Day Fix is no different!
Without further ado, we can now get to the sweet stuff.
21 Day Fix Desserts:
Coconut Brownies with Dairy Free Chocolate Ice Cream
21 Day Fix Raspberry Filled Chocolates | The Foodie and the Fix
21 Day Fix Cheesecake | Carrie Elle
Banana Oatmeal Chocolate Chip Cookies
Mint Chocolate Truffles | Beach Body
Simple Chocolate Chip Cookies | Tablespoon
No Bake Cookies | Pearls and Pushups
Peach Crumble | Fit to Excel
Banana Apple Muffins | DI's Food Diary
Save
SaveSave
SaveSave