Lately I've been celebrating a bit.
I published a book about blogging, you know. There are a million little milestones to celebrate along the way and if I celebrated with a margarita each time, I'd be in trouble.
These super skinny margaritas do help a bit, though. They're delicious, and low calorie.
A friend of mine recently introduced me to the Nor-Cal margarita, a margarita that many Crossfit members indulge in because of the low sugar content. They're yummy, and not overly sweet like so many are.
Friends, I introduce you to the Nor-Cal Skinny Margarita.

For each margarita, you'll need:
1 shot of tequila
1 lime
Club Soda or Sparkling Water (I LOVE using flavored sparkling water, too–I prefer Bai5 or LeCroix)
You might also want a few drops of simple syrup or Stevia (we use and love Sweetleaf Stevia).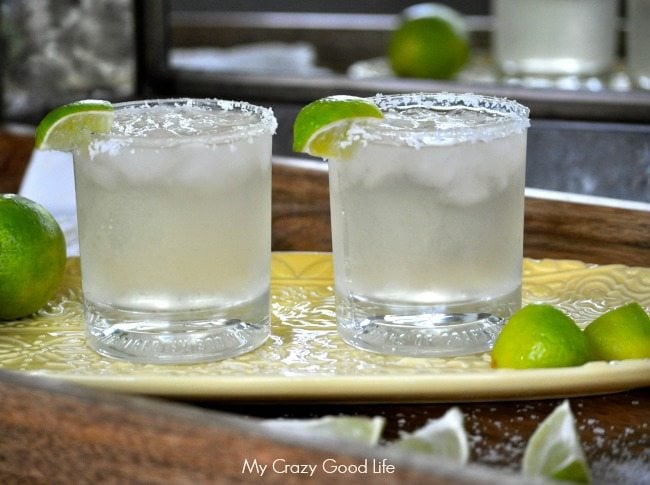 1. Squeeze a lime into your glass with ice (pulp and all)
2. Add a shot of tequila
3.  Fill with club soda
4. Add a few drops of sweetener or flavor if you'd like.
On the 21 Day Fix, I count two of these as my yellow container treat swap.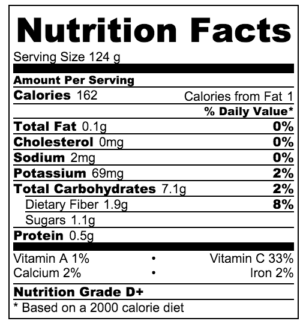 Nutrition info is for tequila, lime, and unflavored sparkling water.
Enjoy your margarita free of extra calories and ingredients found in many margarita mixes. And you can't tell me that you have an easier recipe!