With these 21 Day Fix Vegan Recipes you can pick and choose from delicious recipes without straying from your diet. You can also download the 21 Day Fix Vegan Meal Plan at the bottom of this post!
It's no secret that most diet plans don't really fit in with a vegan lifestyle. Some diet plans want you to eat premade meals, others have a set of dietary restrictions that you need to follow, and still others have additives and supplements that stray from the kind of ingredients vegan diets include.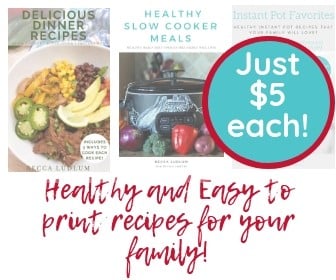 Include some of these recipes in your next meal planning session to make your life on the 21 Day Fix even more simple. Because the 21 Day Fix is focused on healthy choices and portion control there is really no reason why it can't be totally vegan friendly!
This is just one more reason to love the 21 Day Fix program. Much like 21 Day Fix Extreme, Core De Force, and 22 Minute Hard Corps, the container based programs from Beachbody can be whatever you need them to be.
You will still get healthy and lose weight because you are learning to control portion size and make healthy food choices. Focusing on more whole foods and less processed ingredients in our diets is a great way to not only lose weight, but also feel better in the long term.
21 Day Fix Vegan Recipes:
Butternut Squash Soup | My Crazy Good Life
Garlic Rosemary Smashed Potatoes | My Crazy Good Life
Cauliflower Stuffing | My Crazy Good Life
Greek Couscous Salad | Finding Motivation Every day
Crunchy Cabbage Salad with Peanut Dressing | The Garlic Diaries
Healthy Ranch Pretzels make a great snack!
21 Day Fix Asian Garlic Tofu and Rice | Potentially Lovely
Baked Carrot Fries | My Crazy Good Life
Cream of Mushroom Soup | My Crazy Good Life
Homemade Herb Crackers | My Crazy Good Life
Vegetable Rice Soup | Spend with Pennies (Substitute Veggie Stock)
Healthy Sweet Potato Casserole | My Crazy Good Life
Lemon Garlic Tempeh & Kale | Eating Bird Food
Gazpacho Soup | My Crazy Good Life
Quinoa Taco Meat | My Crazy Good Life
Vegetable Chowder | My Crazy Good Life
Flourless Pumpkin Muffins | Brandy M. Russell
Turnip Fries | My Crazy Good Life
Tomato and Chickpea Salad | Beach Ready Now (Omit Cheese)
Pineapple Kale Smoothie | My Crazy Good Life
Summer Confetti Salad | My Crazy Good Life
Sweet Stuffed Acorn Squash | My Crazy Good Life
Roasted Veggie Bowls | The Garlic Diaries
Sweet Potato Linguini | My Crazy Good Life
Quinoa and Black Bean Salad | Timmie Park Wellness
Instant Pot Lentil Tacos | My Crazy Good Life
Vegan Eating | Beachbody
21 Day Fix Vegetarian Taco Salad | Peace Love Julie
Save
By entering your email address, you will be added to the My Crazy Good Life email list. You can unsubscribe at any time. The information will only be used to provide you with updates according to our privacy policy, found on our website. We will never sell your info. If you don't receive your sign up link or printables, please check spam. If you still don't see it, please email me at beccaludlum@gmail.