This site contains affiliate links. Please see Policies for more information.
There are apps to help you track your food intake and measurements, but I know some people like to track their progress with old-school paper and pen. Here are my personal 21 Day Fix printable worksheets for you to download and use for yourself.
The 21 Day Fix has been a way for me to monitor what I eat during the day–I've been using it for a couple of years now. Using colored containers, you keep track of how much and what you eat during the day, making sure you get the appropriate amount of protein, veggies, fruits, healthy carbs, and fats.
Not loving the neutral colors? You might want the set of printables that matches my blog.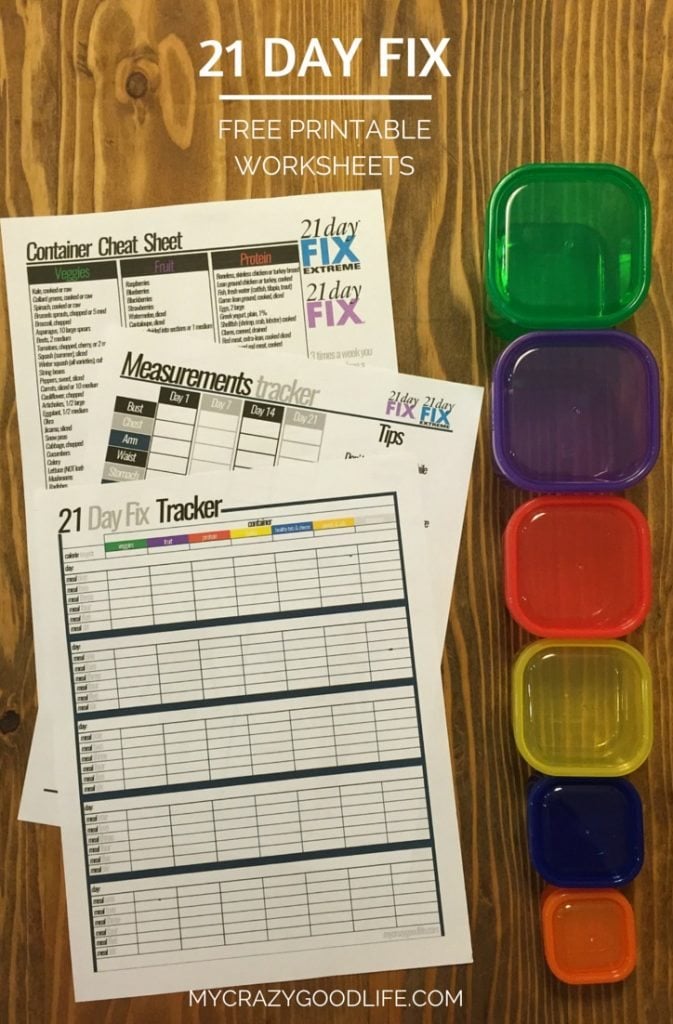 By entering your email address, you will be added to the My Crazy Good Life email list. You can unsubscribe at any time. The information will only be used to provide you with updates according to our privacy policy, found on our website. We will never sell your info.
These tools are meant to supplement the 21 Day Fix programs, not replace them. In order to find your container count and see all of the accepted foods and measurements, you'll need to purchase the program.
Save