This site contains affiliate links. Please see Policies for more information.
Since cutting soda out of my diet, I'm always looking for healthy drinks to take the place of water in the afternoons when I need something to switch it up a little. Green tea is my favorite iced drink at coffee shops, so I thought that making some Instant Pot Iced Tea at my house was a great idea–and I was totally correct! Here are the directions for Basil Lime Green Tea in the Instant Pot.
What do I need to make this green tea recipe at home?
You can make this recipe at home in your Instant Pot with a few simple ingredients. It's hard to believe that this delicious tea comes from these few ingredients. Once you give it a try you'll be making this recipe weekly like we do!
water
honey
green tea
baking soda (optional)
lemon slices
lime slices
basil leaves
How to make Instant Pot ice green tea:
1) Add the cold water to the Instant Pot. Mix in the honey and baking soda (optional) until it is dissolved.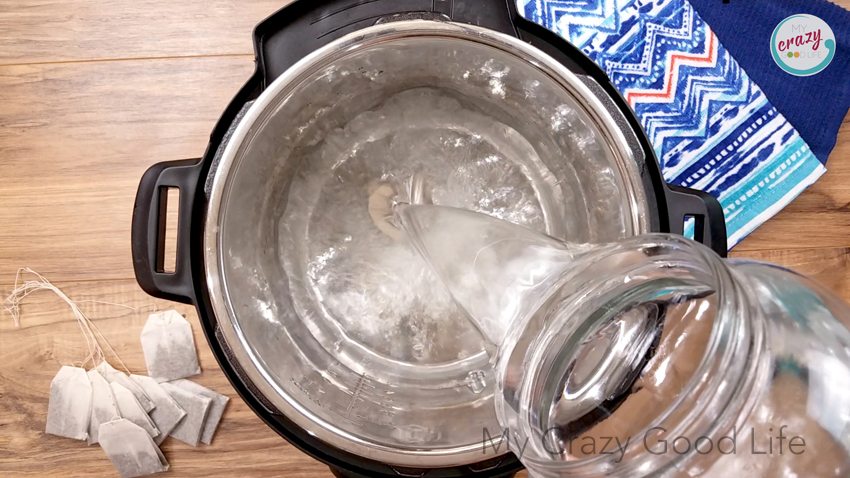 2) Remove the tags from the tea bags, tie all the strings together to make it easier to remove the tea bags later.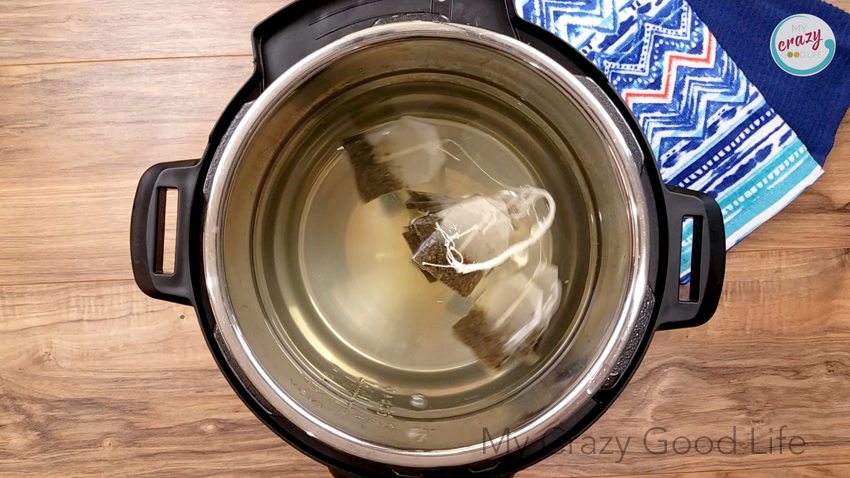 3) Add the lid to your pressure cooker and turn the pressure valve to sealing. Cook on high pressure using the manual function for 4 minutes. When done release the pressure using a controlled quick release. Let tea cool to room temperature then pour into a pitcher to store in the refrigerator. It'll be boiling water essentially so it's important to let it cool down a bit!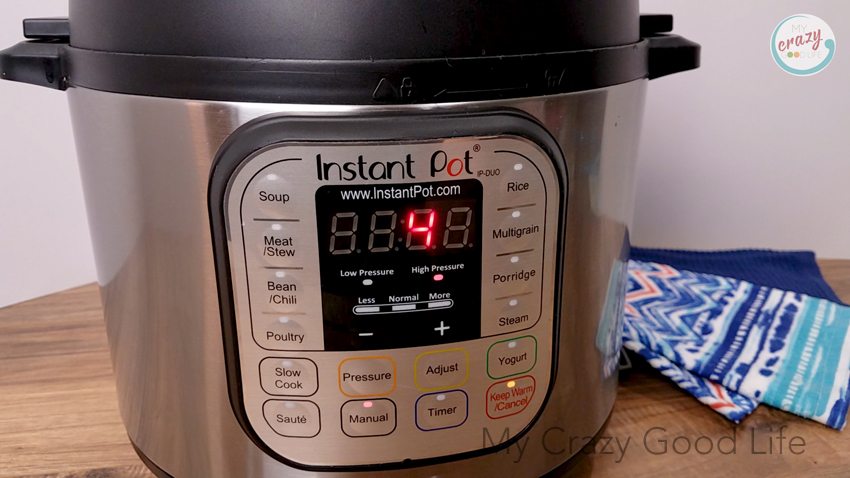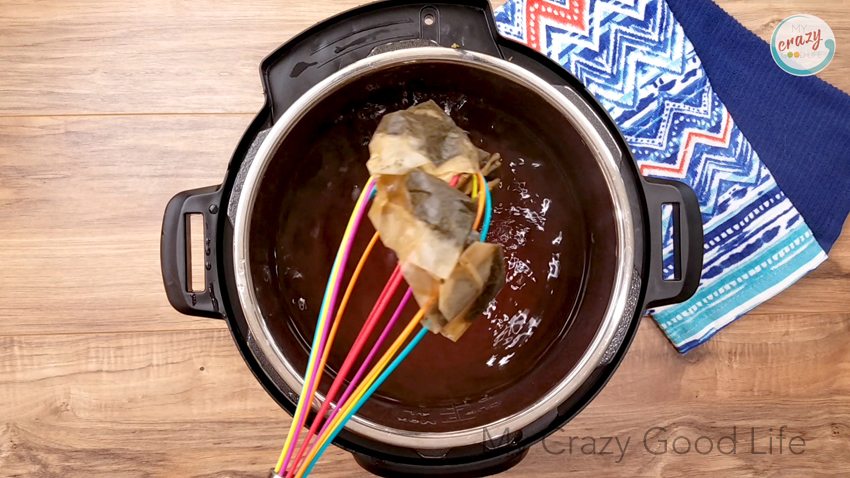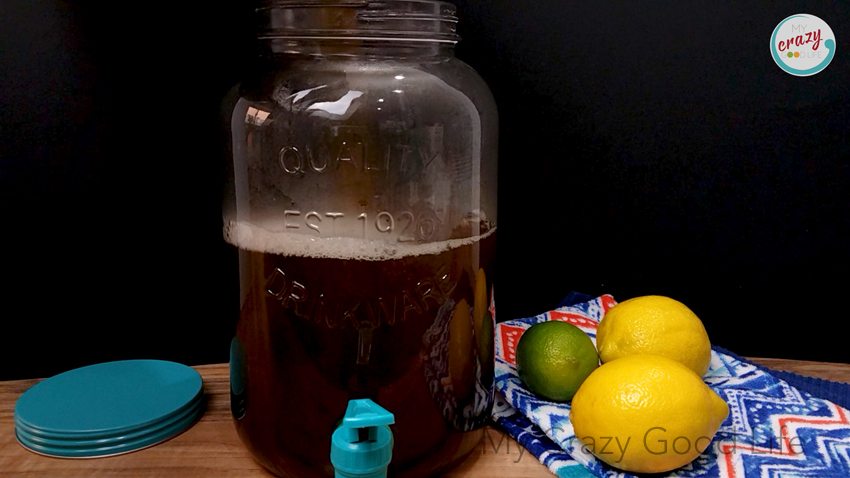 4) To serve pour over ice with lemon slices, lime slices, and basil leaves. If you like a sweeter tea, you can add more honey to your glass. I stay away from things like simple syrup and sugar in my sweet teas because of the 21 Day Fix but you can certainly go crazy with your favorite sweetener to suit your tastes.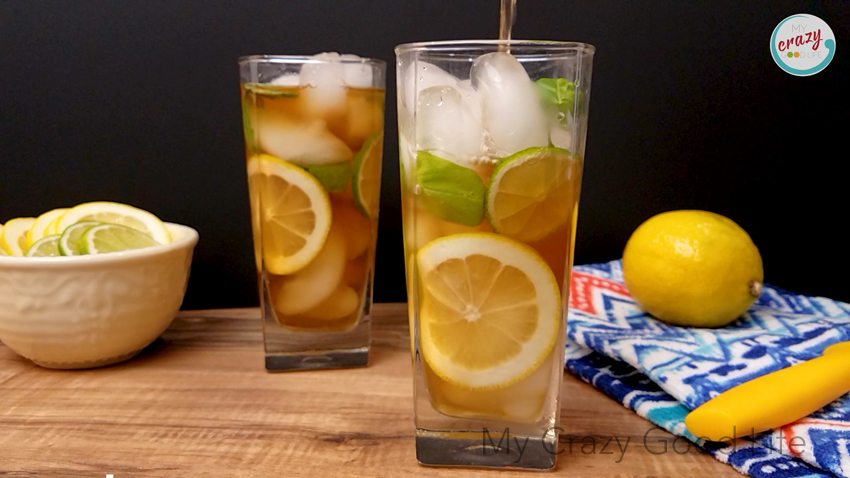 What is the baking soda for in this ice tea recipe?
If you haven't tried using some baking soda to take away the bitterness that green tea can get you are missing out! Using some baking soda to take away the bitterness can really help, it's a nice little trick I thought I'd share with you in this Instant Pot green tea recipe.
When you are making other kids of tea like mint tea or lime iced tea you probably don't have to worry as much about bitterness. Normal black tea doesn't usually get very bitter either. When it comes to green tea sometimes that bitterness is just too much for me so that is all the baking soda is for.
You can certainly leave it out if you like. It's not got any secret health benefits or anything :)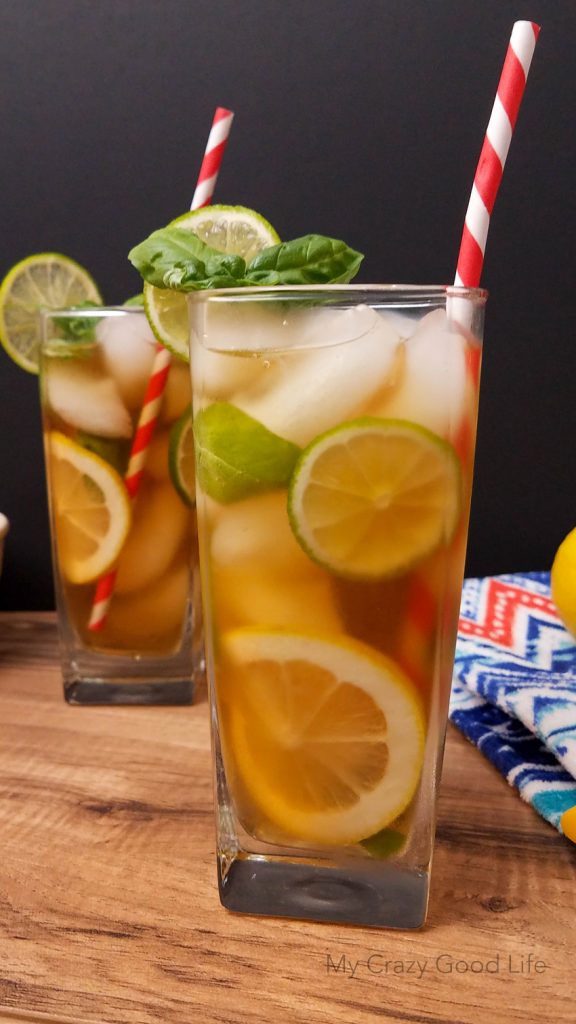 Do you have any other Instant Pot recipes I can try?
If you're looking for more easy to print Instant Pot recipes? My eBooks have all of my recipes in a place that's easy to print them all at once.
I also have some other delightful recipes you can try. Here are the links for some of my most favorite drink recipes.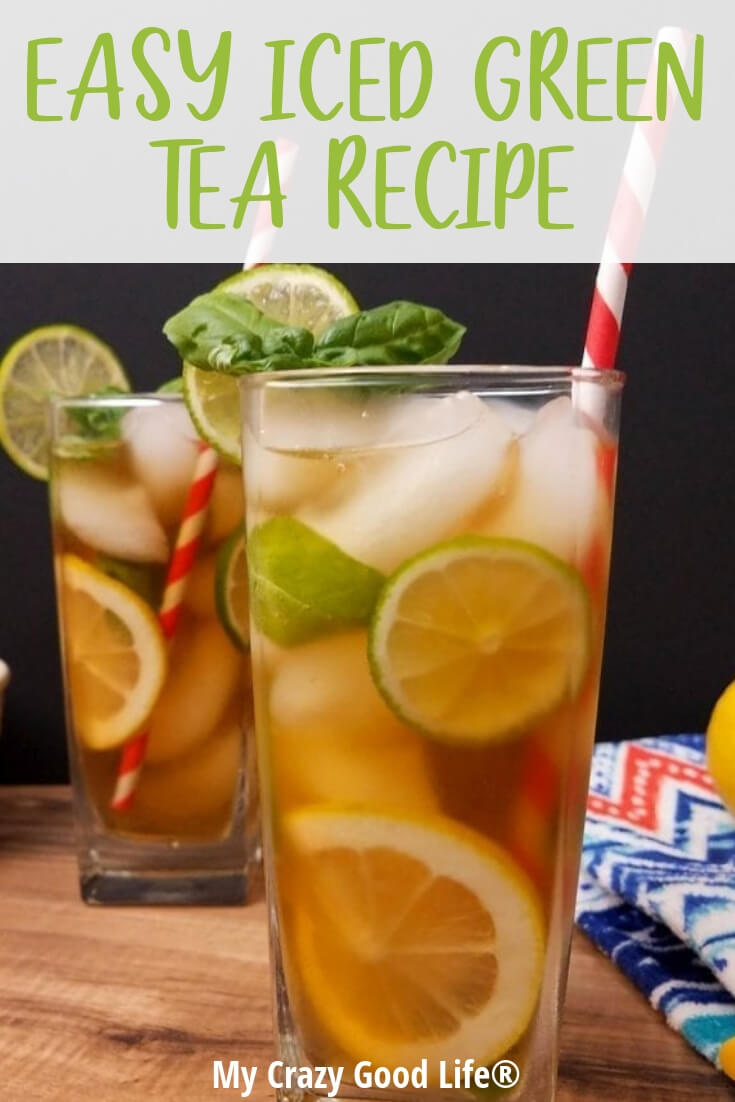 How many servings does this lime green tea recipe make?
You can make it into however many servings suits you best! I usually say it's about eight servings. Assuming you make this into 8 servings it comes out to 2 Points per serving on Weight Watchers Blue, Green, and, Purple.
Why does this have points? Because of the honey. This green tea recipe is sweetened with honey which is a nice natural option but it does have points. You could try using a more WW friendly sweetener if you'd like!
Printable Green Tea Recipe: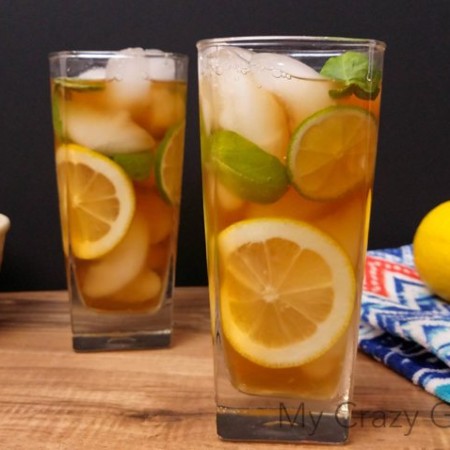 click the stars to rate!
Instant Pot Green Tea | Instant Pot Iced Tea | Basil Lime Green Tea
Servings 8 servings
Making Instant Pot Green Tea is super easy! I'm giving you all of the directions for Basil Lime Green Tea in the Instant Pot!

Ingredients
1 gallon water 16 cups
1/4 C honey
pinch of baking soda optional
10 bags of green tea
Lemon slices
Lime slices
Basil leaves
Instructions
Add the water to the Instant Pot. Mix in the honey and baking soda (optional) until it is dissolved. 1 gallon water, 1/4 C honey, pinch of baking soda

Remove the tags from the tea bags, tie all the strings together to make it easier to remove the tea bags later. 10 bags of green tea

Add the lid and turn the pressure valve to sealing. Cook on high pressure using the manual function for 4 minutes. When done release the pressure using a controlled quick release. Let tea cool to remove temperature then pour into a pitcher to store in the refrigerator.

To serve pour over ice with lemon slices, lime slices, and basil leaves. If you like a sweeter tea, you can add more honey to your glass. Lemon slices, Lime slices, Basil leaves
Nutrition
Calories: 32kcal | Carbohydrates: 8.7g | Sodium: 15mg | Potassium: 29mg | Fiber: 0g | Sugar: 8.7g | Calcium: 10mg | Iron: 0mg