You might be surprised to see whiskey in a champagne cocktail but after just one sip you will see that they're a match made in heaven. This Strawberry Whiskey Champagne Cocktail will impress your friends! Champagne cocktails are perfect happy hour drinks, as well as celebratory drinks! Honestly, you can't really go wrong with a champagne cocktail; they are light, refreshing, and perfect for any occasion.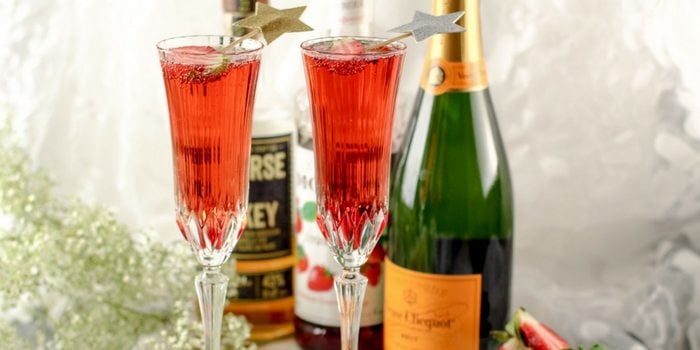 These beautiful and delicious cocktails will become a fast favorite. They're easy to make, super tasty, and perfect for showing off your bar-tending skills. You won't want to make anything else after you get started with these!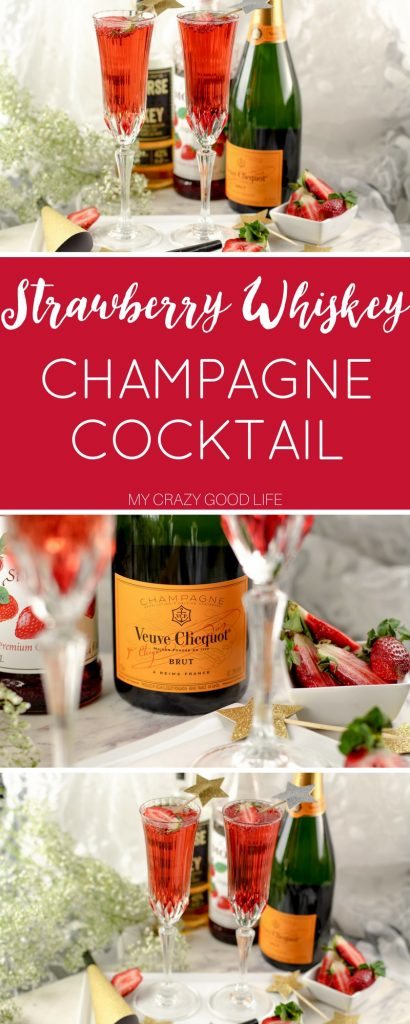 Sometimes the sparkling bubbles and crisp taste are just what I need after a long day, celebration or not!  This recipe is very easy; simple ingredients, uncomplicated process, you can whip up a big batch for friends and family at your next celebration. Everyone will be impressed with your bar-tending capabilities!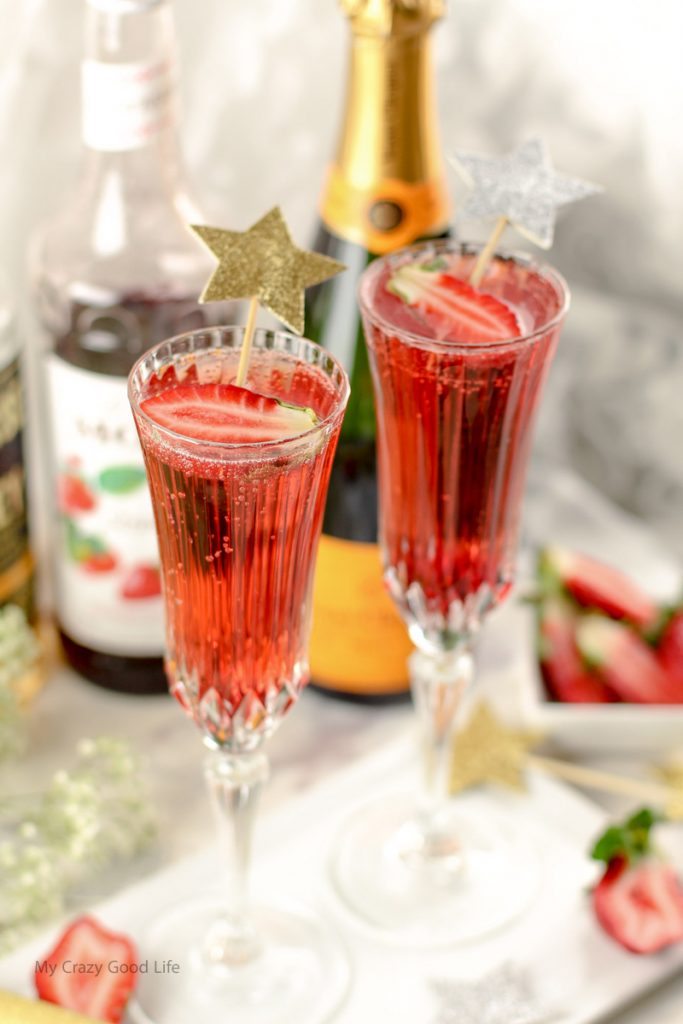 Strawberry Whiskey Champagne Cocktail:
Just a few easy steps lie between you and this delicious champagne cocktail. You won't be disappointed, I promise! Before you know it these beautiful and tasty cocktails will be the star of the show. Customize some champagne flutes for your next party with this etched glass tutorial!
Ingredients Needed for a Strawberry Whiskey Champagne Cocktail: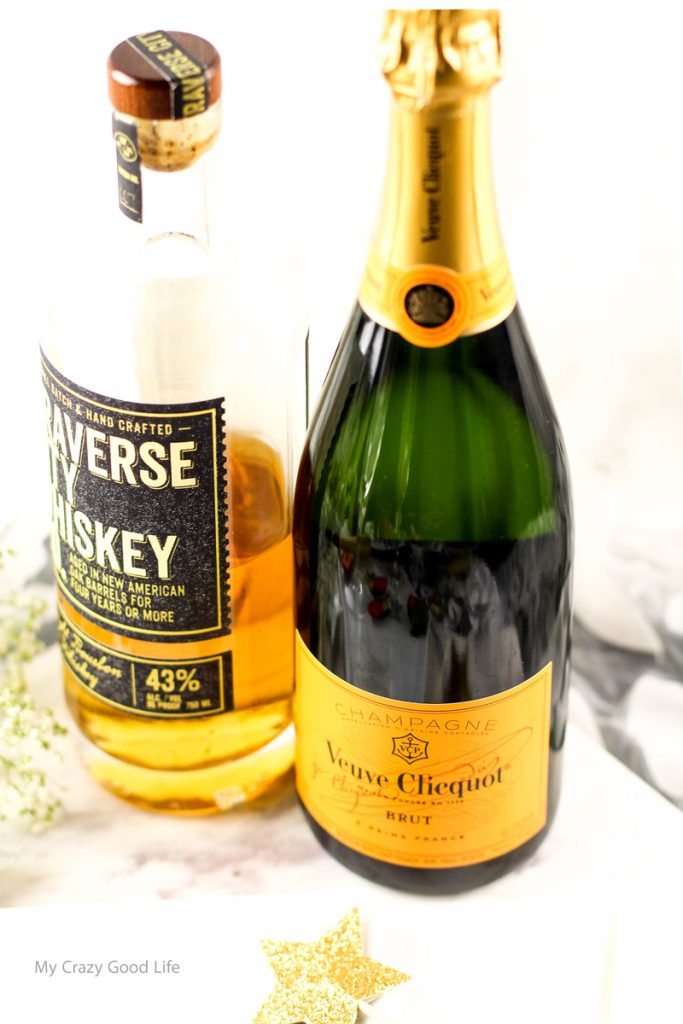 1 – ounce strawberry syrup
1 – ounce bourbon whiskey
3.5 ounces Veuve Clicquot champagne
Strawberry cut in half
Ice
Directions to Make a Strawberry Whiskey Champagne Cocktail: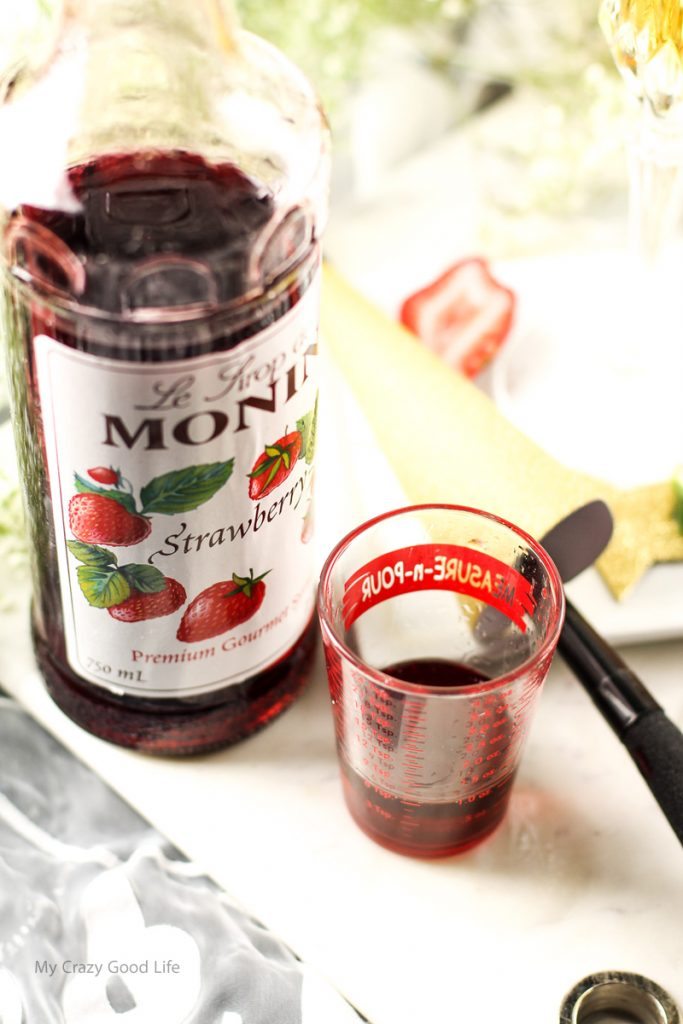 In a cocktail shaker add strawberry syrup, bourbon whiskey, Veuve Clicquot champagne.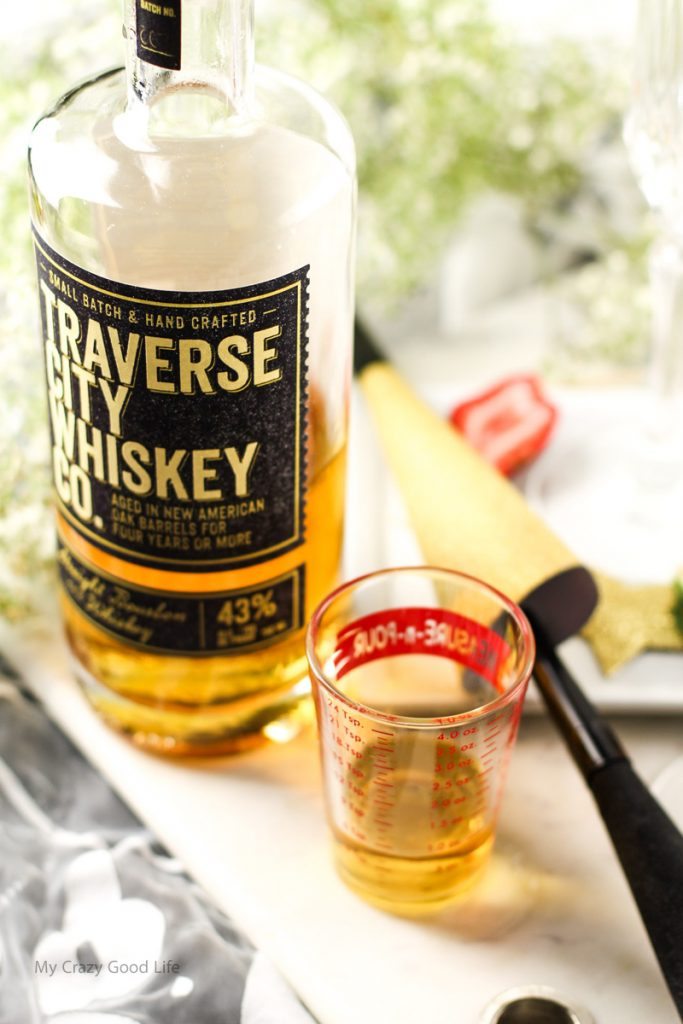 Using a long-handled cocktail spoon stir contents for 20 seconds.
Add ice cubes and stir for 20 seconds.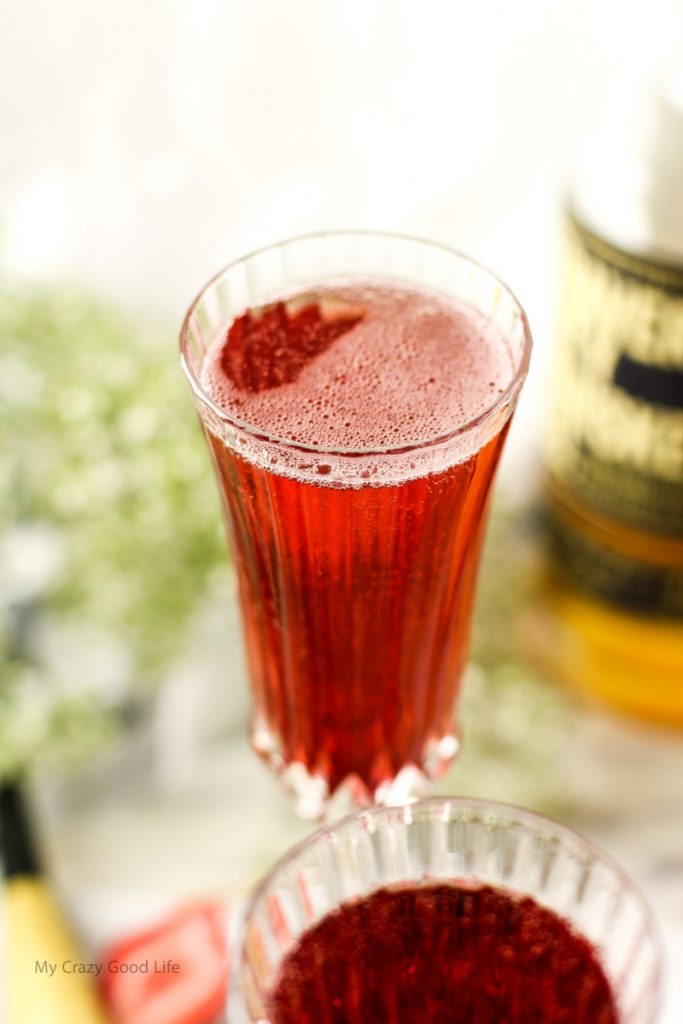 Strain into chilled champagne flutes.
Garnish with the fresh sliced strawberries on a cocktail stick.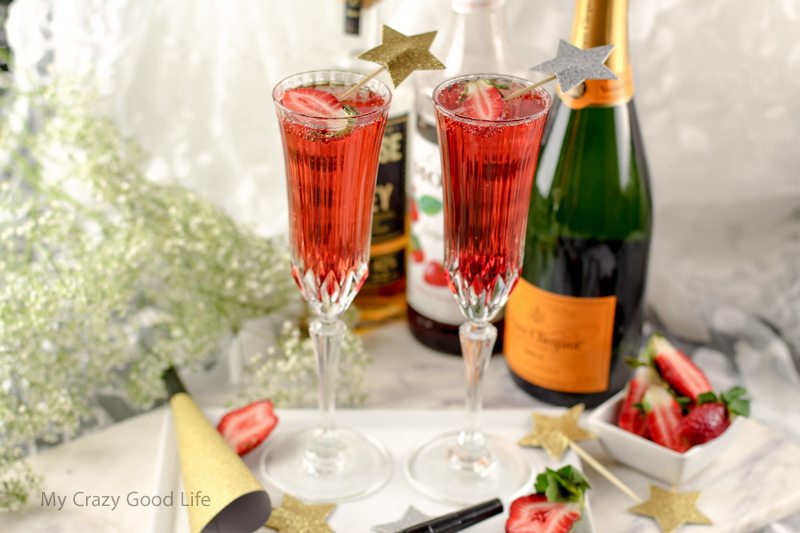 Serve & enjoy!
For More Delicious Drinks to Accompany this Tasty Champagne Cocktail Try These: