This site contains affiliate links. Please see Policies for more information.
Pumpkin, pumpkin everywhere–right? It's time to make this Bourbon and Pumpkin Pie Iced Coffee.
If you're a pumpkin lover, fall is the best time of year. I like pumpkin, but I will admit that I think it goes a little overboard during the fall! This recipe, though–bourbon and pumpkin pie liqueur with iced coffee? It's perfection. Just the right amount of pumpkin, I promise. You can also try it warm for those chilly fall evenings!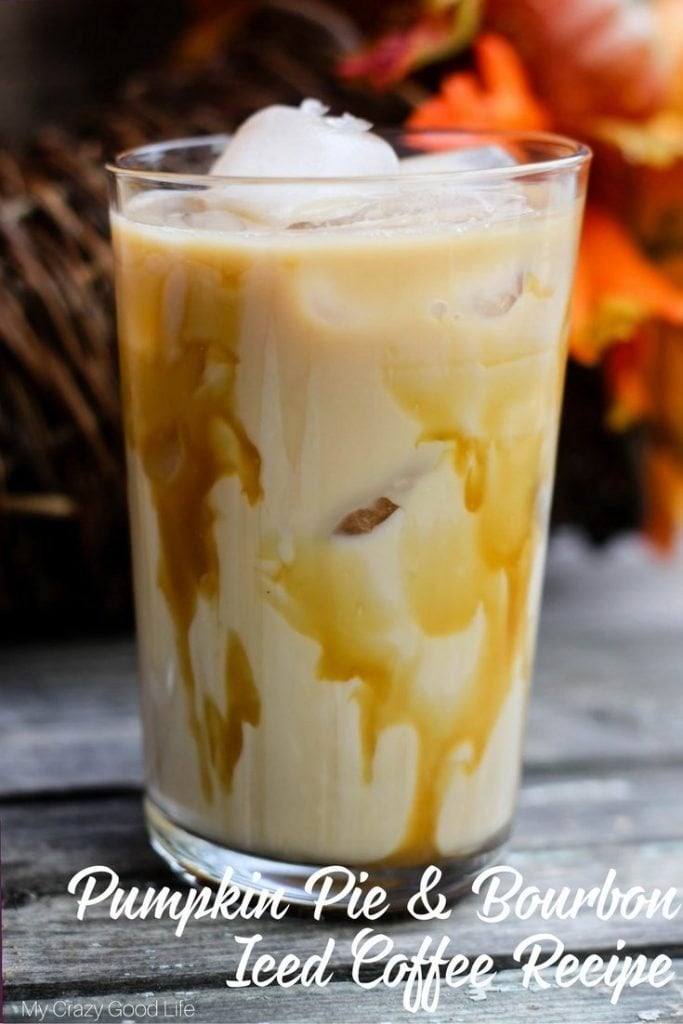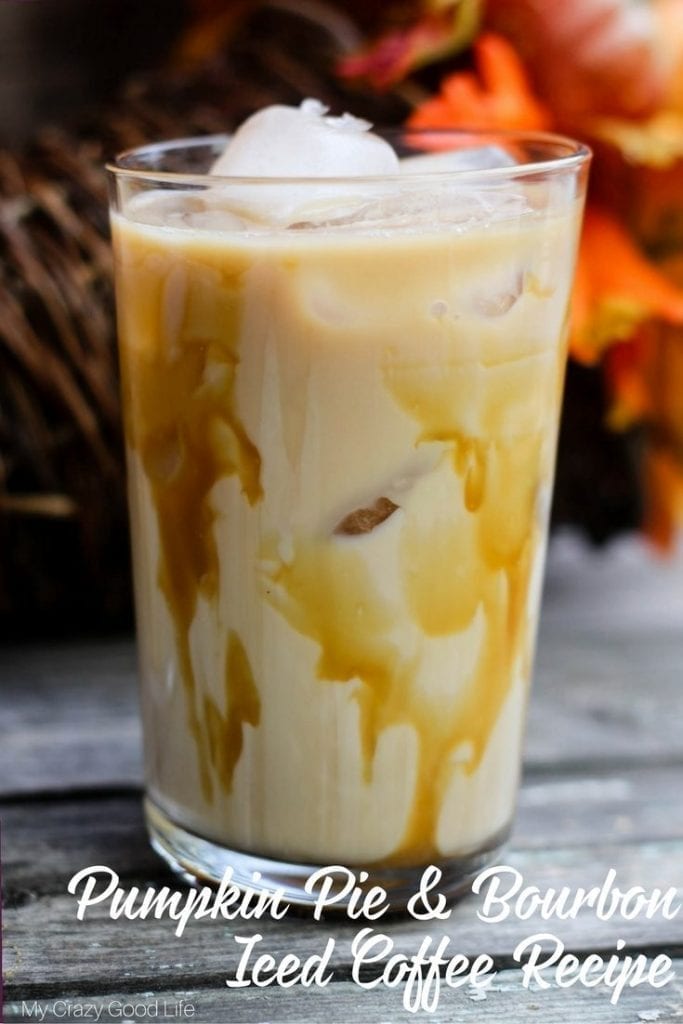 1 tbsp Salted Caramel Sauce
1 oz. Heavy Cream
1.5 oz. Bourbon
3.5 oz fresh brewed Coffee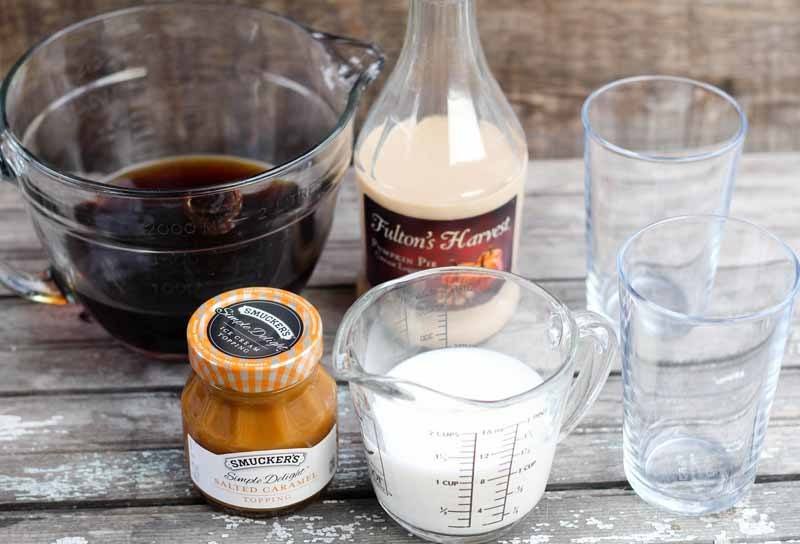 Directions: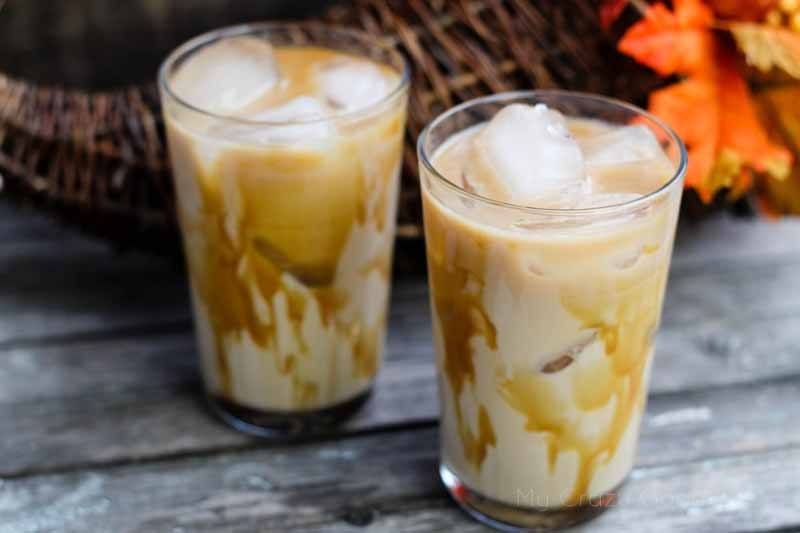 1.Using a tablespoon, gather salted caramel sauce onto the back of a spoon and smear the inside of a glass. We're not looking for perfection here–make it yummy!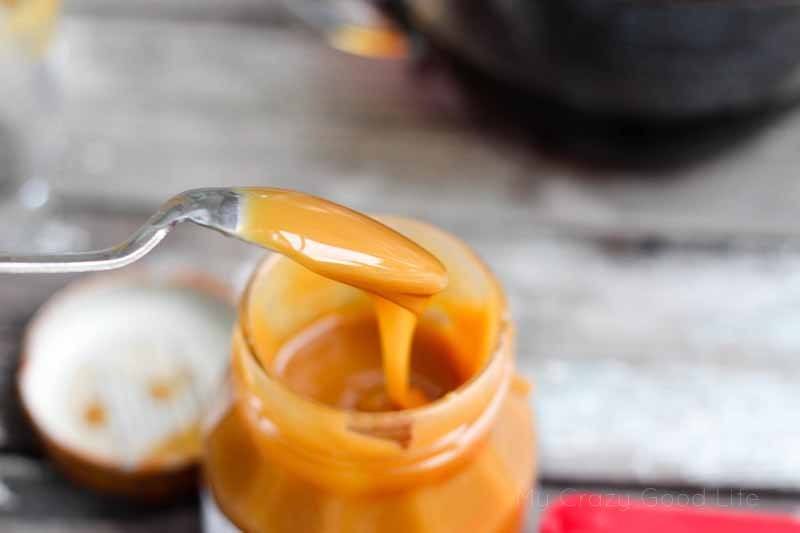 2. Fill the glass with ice cubes.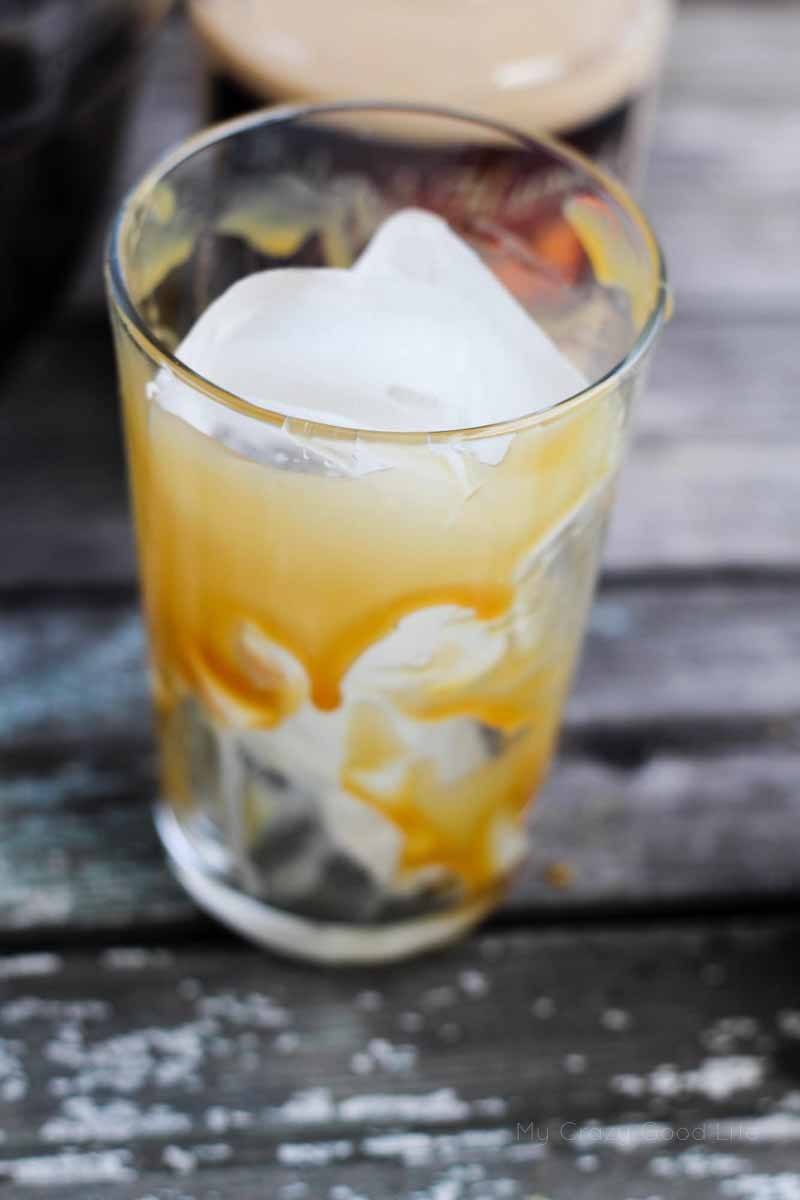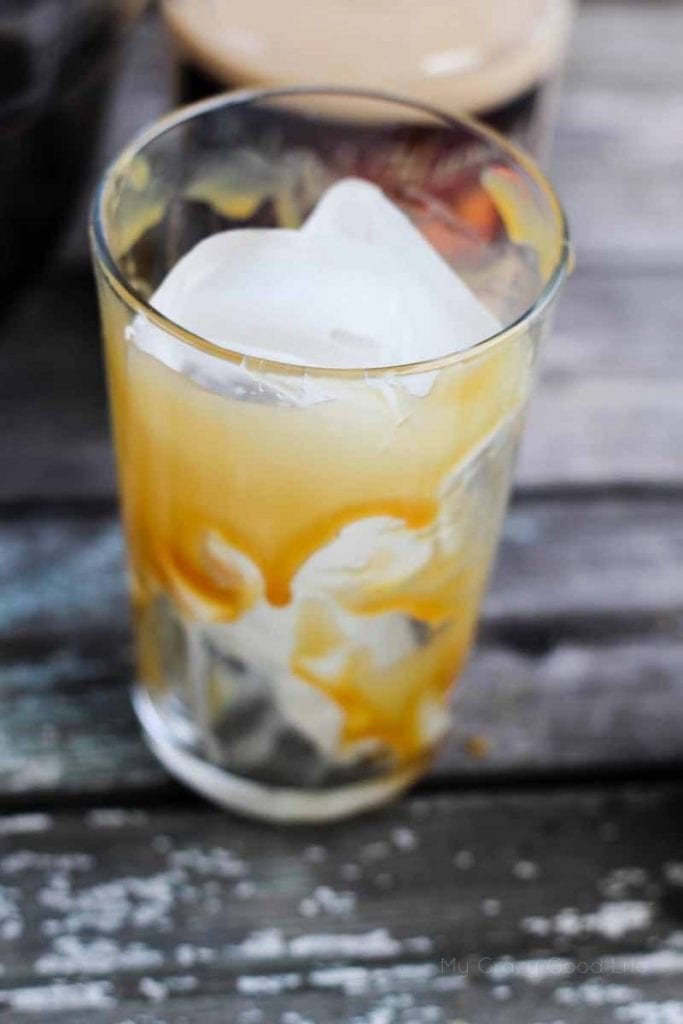 3. Add bourbon, then pour in the pumpkin pie liqueur. Next, pour in freshly brewed coffee and top with heavy cream.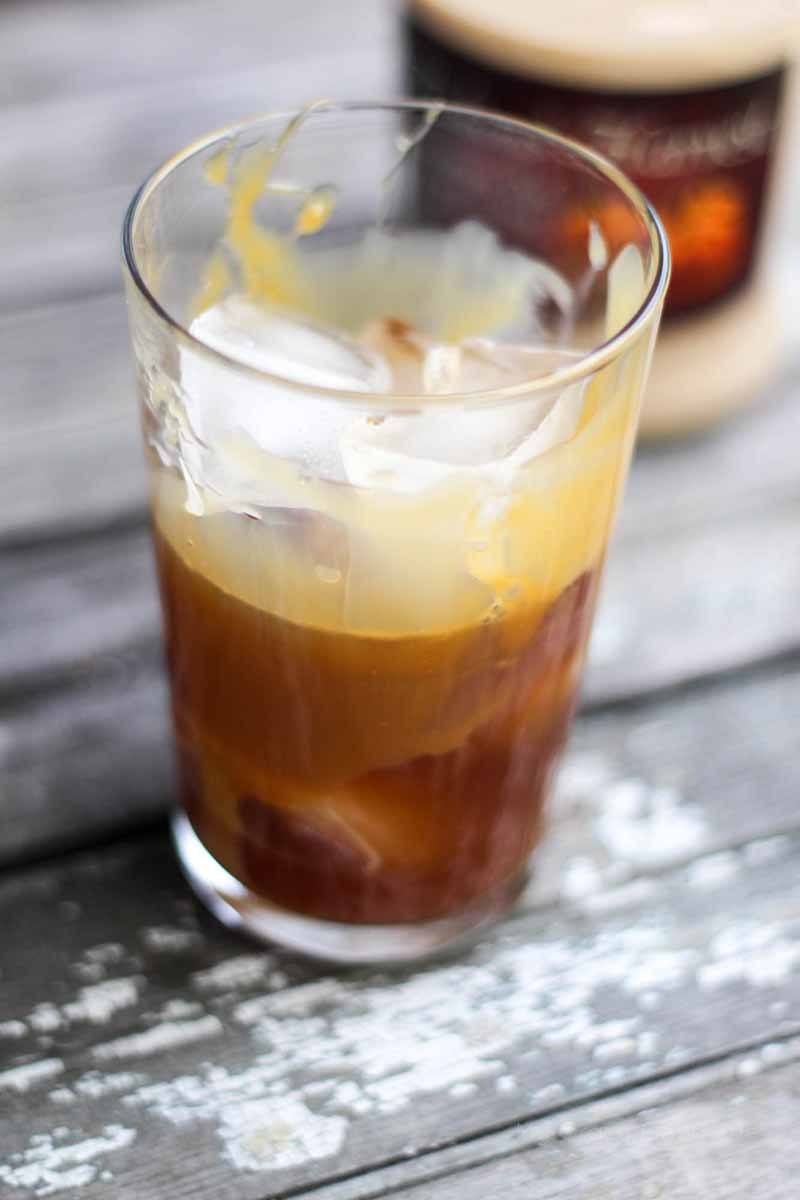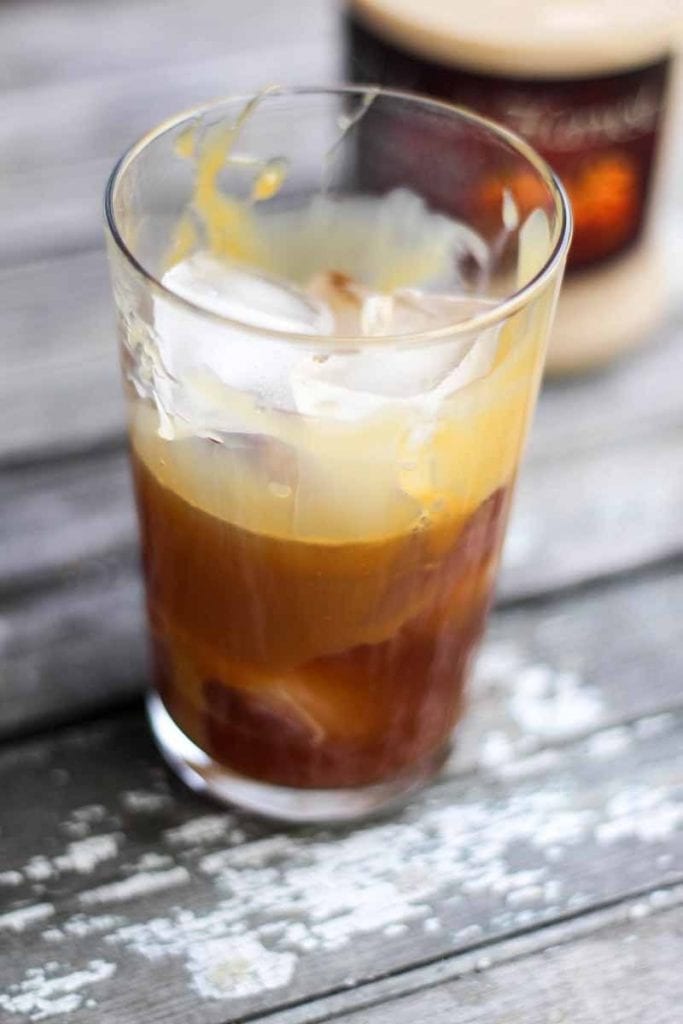 4. Top with whipped cream if you'd like!
The perfect amount of fall in a glass. Don't forget to try it warm on a cool Autumn night!
Drink responsibly, and never drink and drive