This site contains affiliate links. Please see Policies for more information.
Folks I know we might have already talked about this…if you aren't up to speed you can check out the past posts we've done on 3D printing.
Some basic info for the beginners, a little bit more in-depth look at supports, and a nice little compilation post called 3D Printing 101! Once you've checked all of those out you should be ready for the fun that's about to begin. These are all 3D printing ideas that you need to try, they're fun, creative, useful, and some are just plain genius.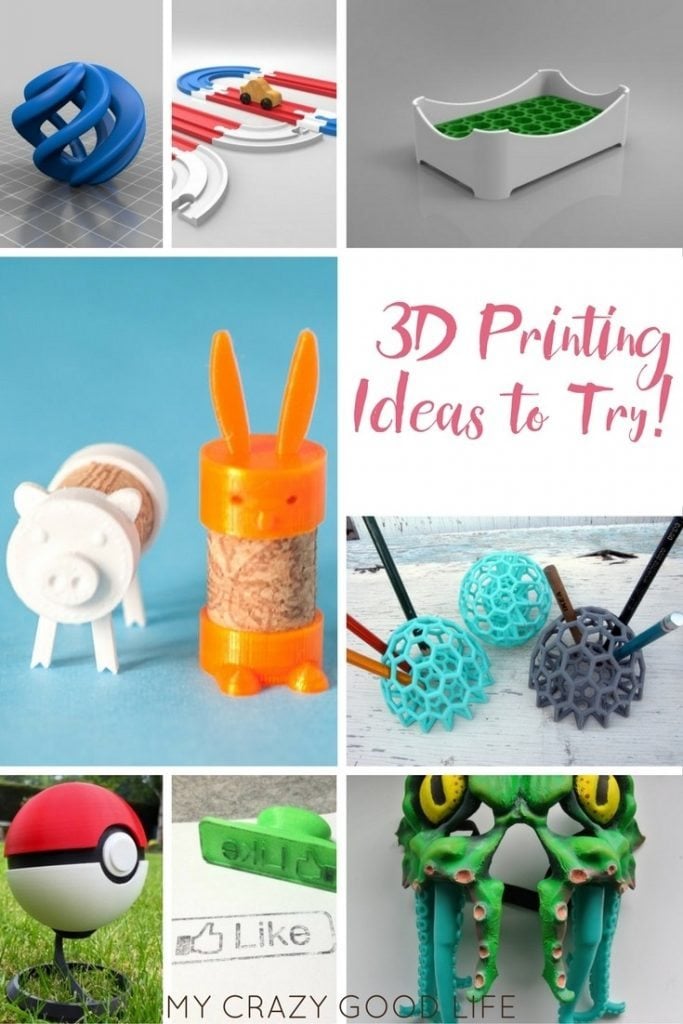 We are officially living in the dream age of technology. I love that it's possible to print stuff like this in my home. How crazy is it to think that I can print a wrench if I need one?!? If you don't need a wrench don't worry there's tons of other cool stuff you can print. Maybe it's sunny today and you need a baseball hat? Perhaps you'd like to go to the park and blow some bubbles, we've got you covered! There are tons of 3D printing ideas that you need to try, plenty to keep you and I busy for many Saturday afternoons to come.
Fun 3D Printing Ideas That You Need To Try:
We're starting off at the beginning, obviously, with the best ideas…the FUN ideas! These are ideas that might not be necessities but they will definitely impress your friends and family. It's never a bad time to print up some fun gifts.
Mr. Potato Head Parts to Dress Up Veggies
Pokeball – Fully Functional with Button and Hinge
Useful / Household 3D Printing Ideas That You Need to Try:
Rocket Pencil Extender / Holder
3D Printed Cellphone Amplifiers
Geometric Buckyball Pencil / Pens Organizers