This site contains affiliate links. Please see Policies for more information.
These fun and frugal DIY costumes for kids are just what you need to get through the Halloween season, and the no sew part means you don't need to pull out the sewing machine!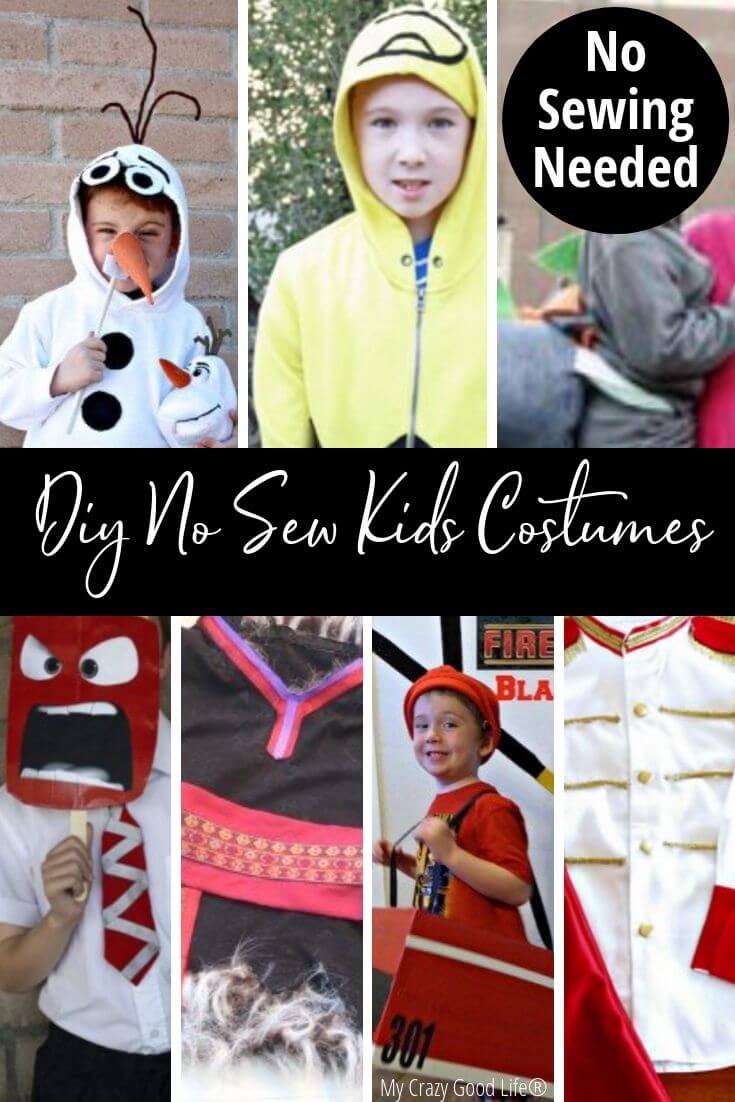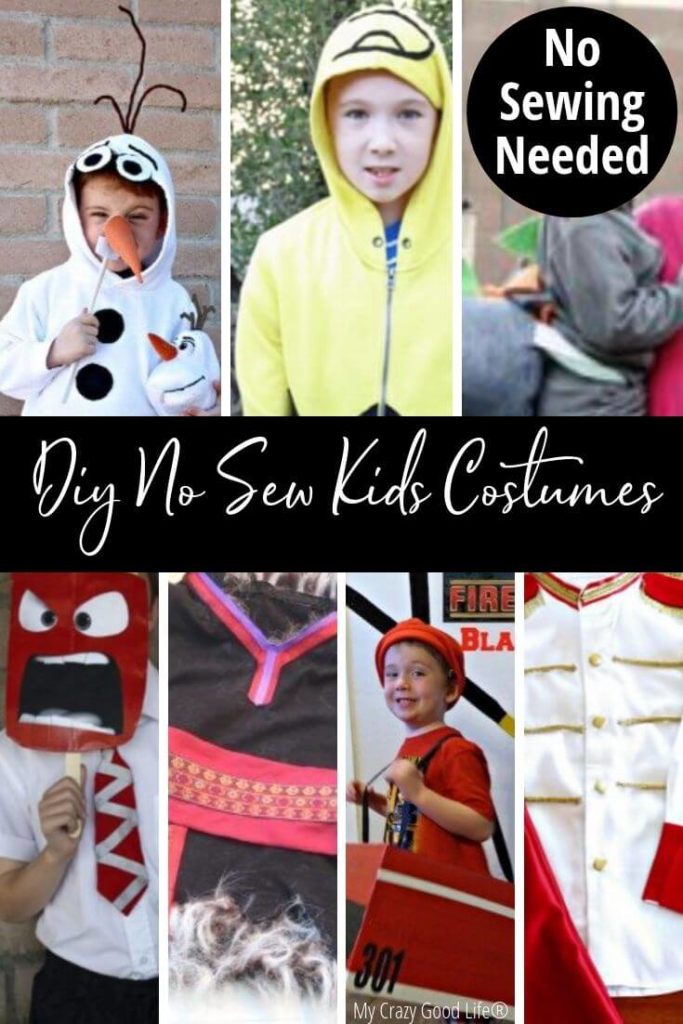 What kind of things do I need for kids costumes?
If you are looking to make no sew costumes you are going to need a few things to replace the sewing aspect. Before you head out trick or treating on halloween night you'll need to break out the fabric glue, your glue gun, faux fur, some black felt and other colors of felt, and of course some clothing.
Long sleeved shirts and sweatshirts are going to be a great base for any diy halloween costume. They also hold up well to hot glue when you are attaching embellishments!
These super cute costumes are easy to make and they're stress free because there's no need to run out and purchase a sewing machine or worry about hand sticking a bunch of details! With a few simple items you can be on your way to an adorable costume.
No Sew Costumes For Kids
These first no sew Halloween costumes are special, they are made with sweatshirts so they're not super complicated and your kids can wear them easily to school, around the house, and more.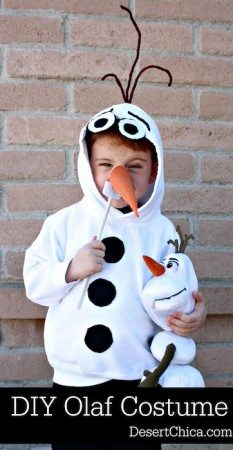 Hiro from Big Hero 6 Sweatshirt Costume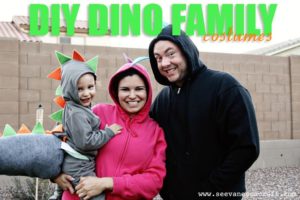 Charlie Brown Sweatshirt Costume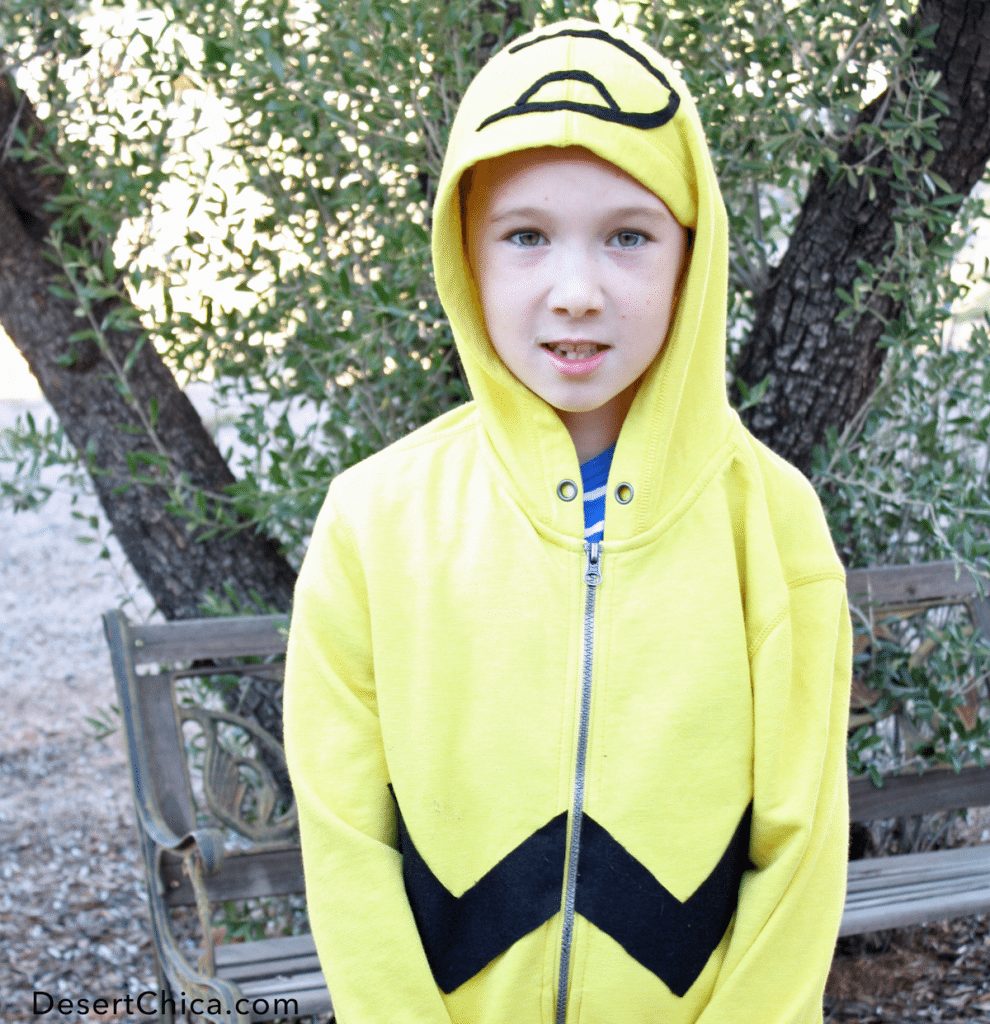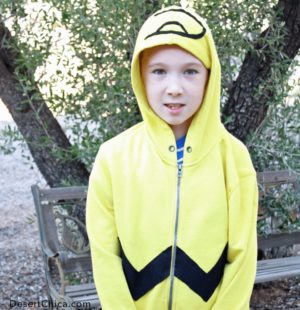 DIY Costumes for Kids
Each of these costumes is an adorable no sew costume for kids. Even if you don't know how to sew or if you don't have access to a sewing machine you can still make a DIY costume for your kids! These ideas range from movies, TV shows, and popular characters to super heroes and family ideas as well.
There is so much you can do without a sewing machine. These no sew costumes are proof that you don't need a needle and thread to make something adorable, fun, and creative for your kids to enjoy during Halloween.
Jake and the Neverland Pirates costumes (vests made from an Amazon.com gift bag!)
Star Wars BB-8 Costume (using a paper lantern and a colander!)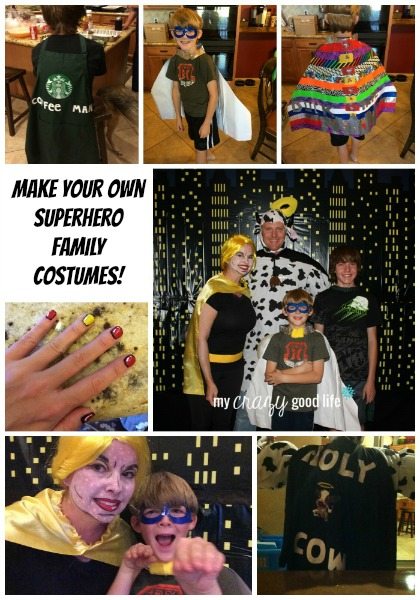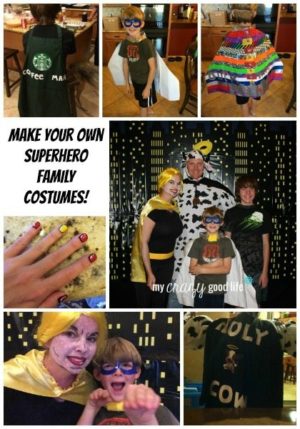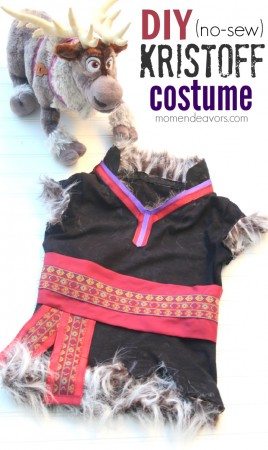 Baby Fish Costume (SO cute!!)
Cubby from Jake and the Neverland pirates
Adorable costumes inspired by the movie Inside Out:
If you or your kids are fans of the movie Inside Out you won't want to miss out on these adorable costume ideas. All of the following no sew costume ideas are from the movie. They feature characters that you will surely recognize and they are a fun way to get your kids involved in making their own costumes as well!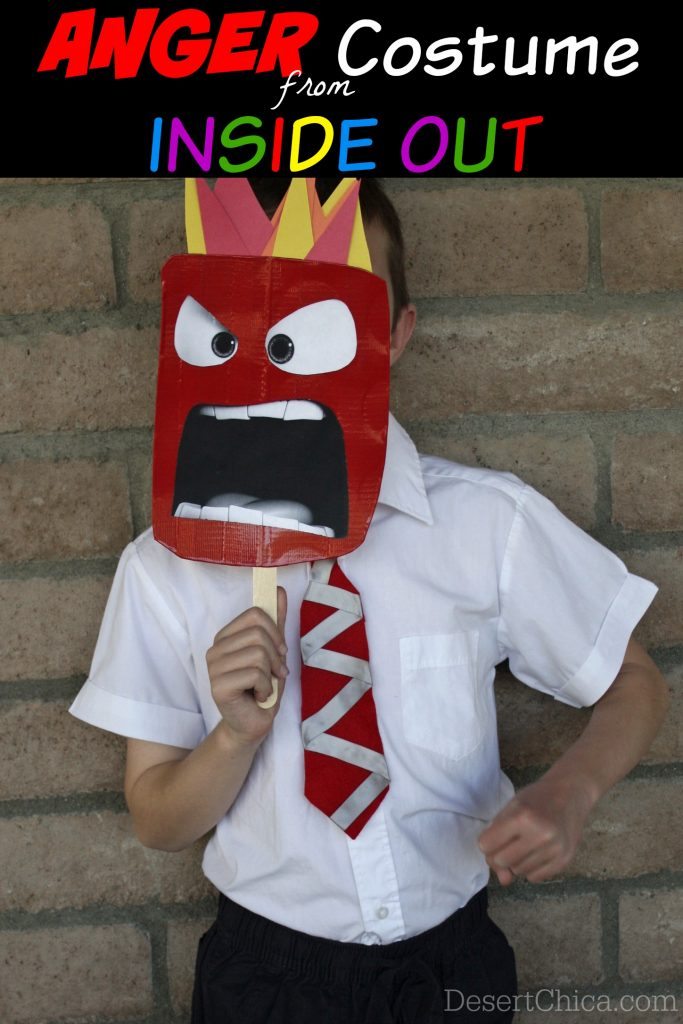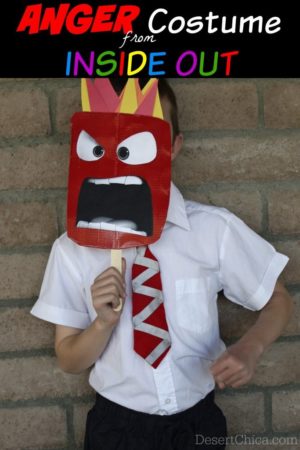 Even more fun no sew costume ideas:
Don't worry, we have more no sew costume ideas for you to enjoy. If you have a kiddo who wants to be prince charming for halloween this year, don't miss out on the Prince Charming suit, it's so adorable and hard to believe that there is no sewing required!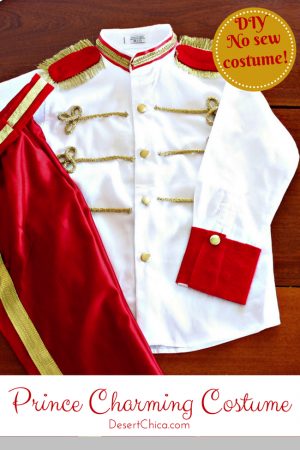 Looking for DIY no sew costumes for the movie Planes!?
Anyone looking for Planes costumes?! All of these gorgeous little costumes are from the Disney movie Planes, they require no sewing, are fun, exciting for kids, and can even be adapted for adult use if you want to make a family costume out of them!
PLANES: Fire & Rescue Costume: Blade Ranger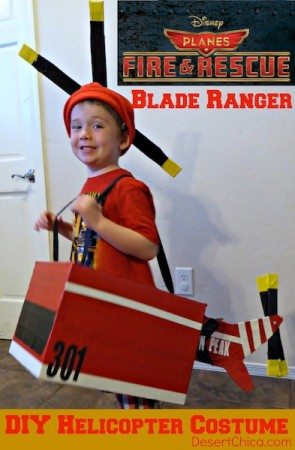 Just a few more homemade no sew Halloween costumes:
Okay, just a few more cute no sew costumes for Halloween! There are just too many to quit before we get to Lilo and even Peter Pan! Here are some more fun costumes that your kids will love. If these are your favorite characters you can adapt these to an adult size as well…why should kids have all the fun, right?!
Lilo (from Lilo & Stitch) costume