This site contains affiliate links. Please see Policies for more information.
I pulled some of my favorite ideas together a couple of weeks ago for Jack's Lego birthday party, and we had a blast!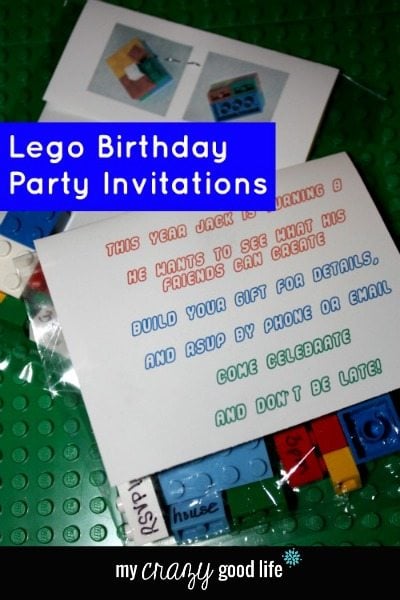 The fun officially started when Jack's unassembled Lego birthday invitations arrived at his guest's houses. I got some great feedback from parents about how much fun the kids had putting the invitations together and even making new creations with them: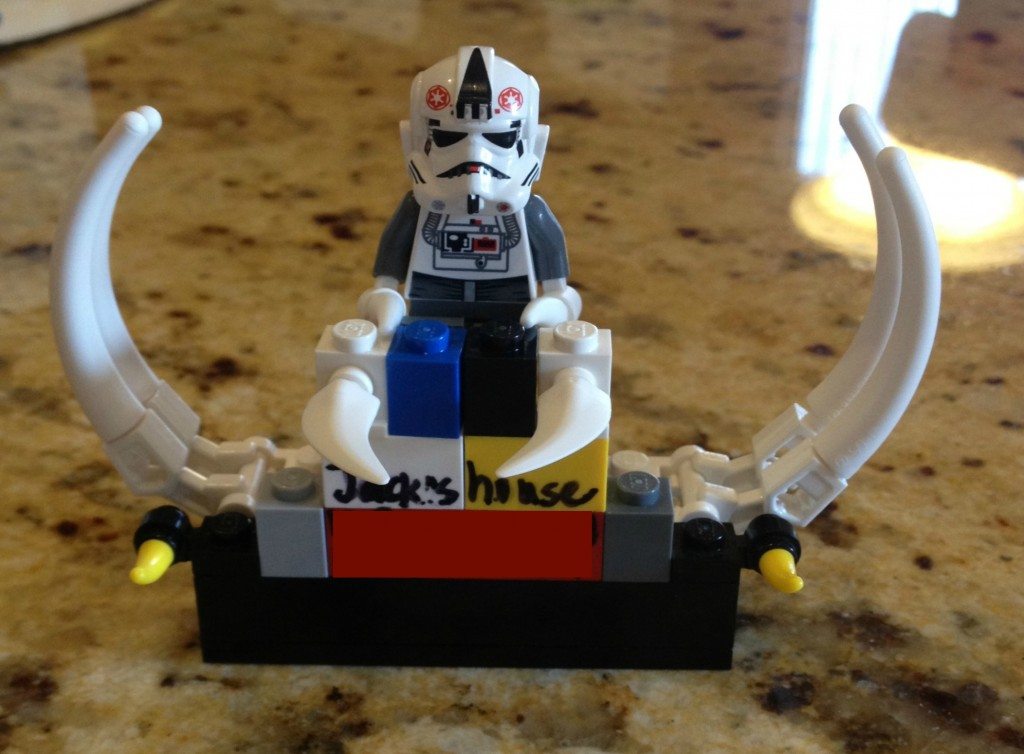 For the first time ever, I ordered a professional cake for a party. After Jack saw this cake on Pinterest, he asked about it all of the time: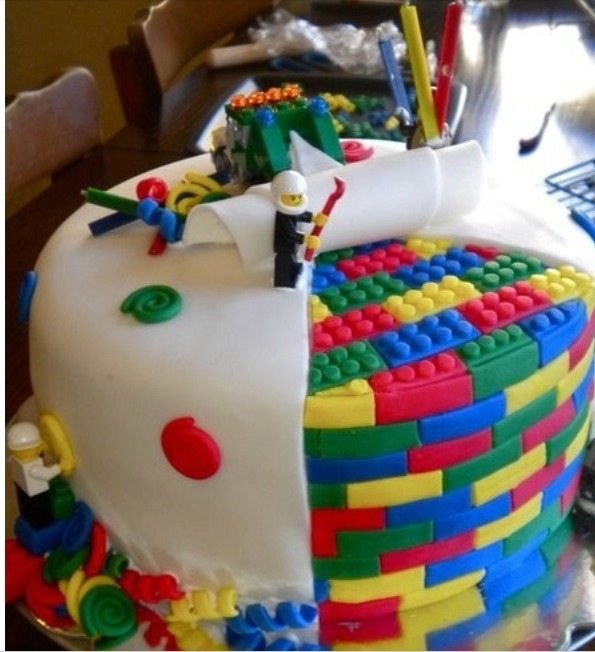 About a month before Jack's birthday I was introduced to Cake Me Tucson, who said she could make the cake for us! She did an amazing phenomenal job! Don't you agree?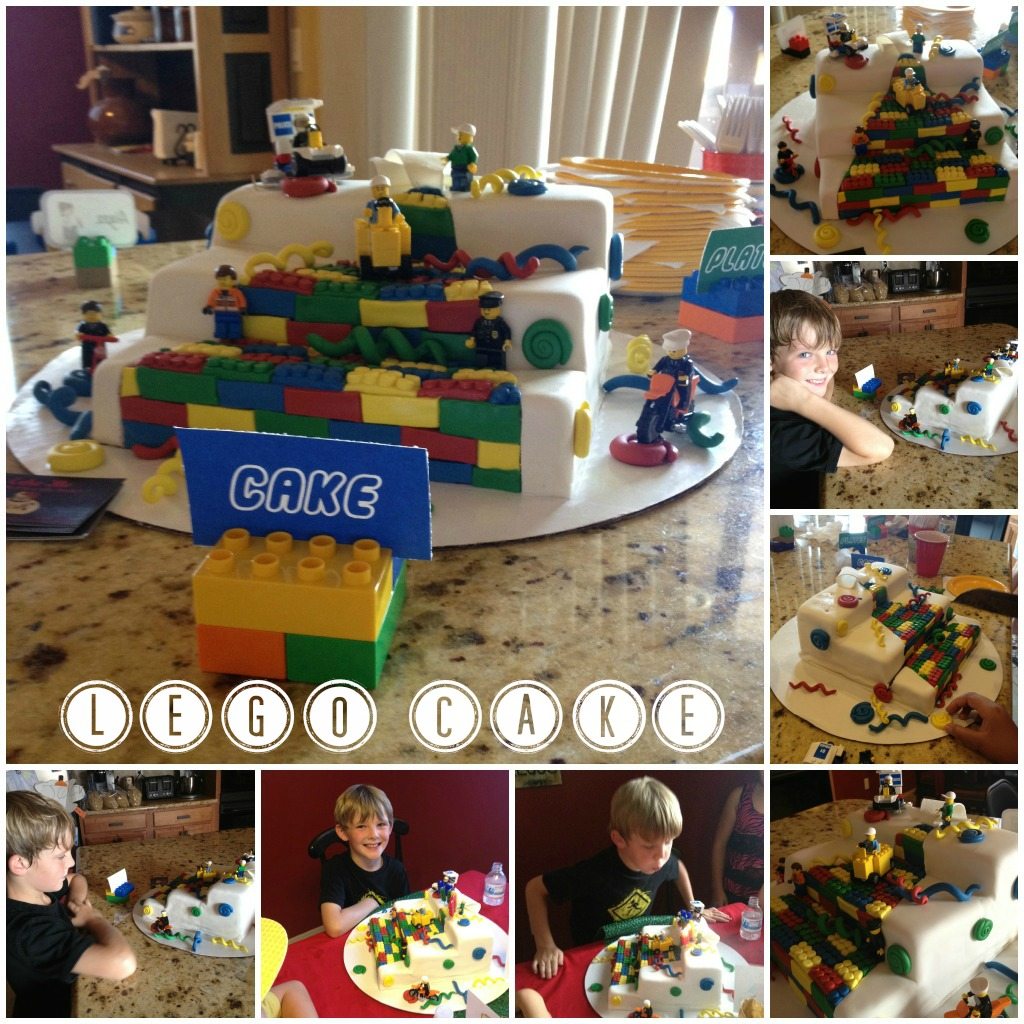 We decorated with red fabric tablecloths and green bubblewrap (to look like the green square Lego bases).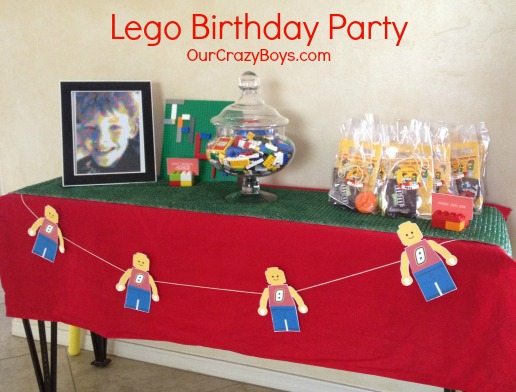 Jack's picture was made with the iPhone Lego photo app: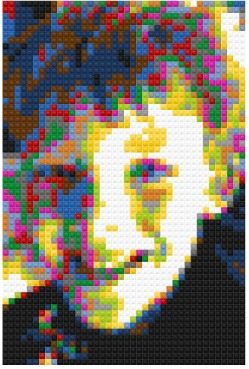 We kept the kids very busy during the party, which was wonderful because there were 15 guests! We played Speed Build, Pin The Shark On The Water, Lego Rescue, and colored our own Lego Minifigures!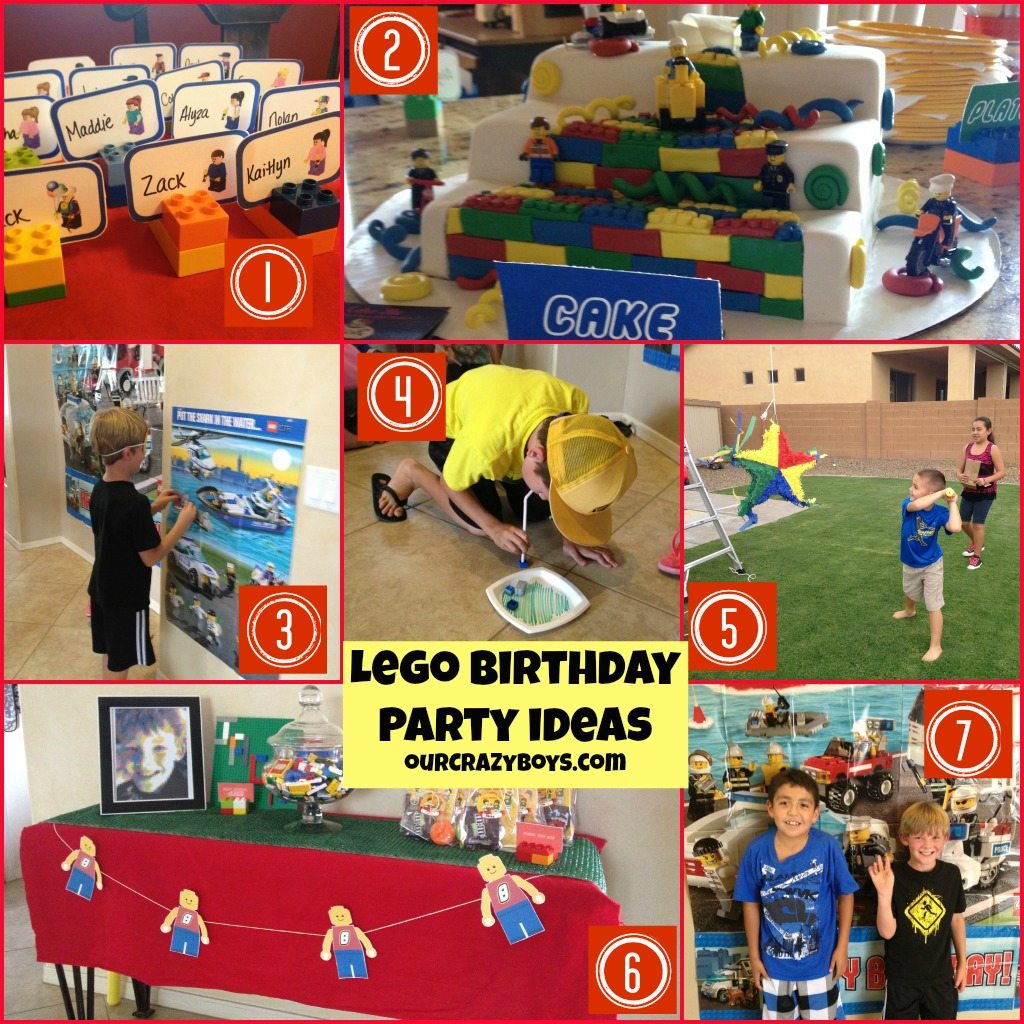 From the top:
1. Personalized Lego minifigures by Mini-Mizer, made into place cards with PicMonkey.
2. Custom Lego birthday party cake.
3. Pin The Shark On The Water, purchased from Amazon.
4. Lego Rescue Game – difficult for younger kids, but great fun for ages 7+.
5. Piñata! Jack's favorite thing about every birthday is his piñata! Purchased from Target.
6. Party decorations: Custom Lego photo by Lego Photo App (free!); vase from Michael's, filled with Jack's Legos; red fabric from JoAnne's; bubble wrap spray painted green; and favor bags. Bags included M&Ms, play dough, and a special birthday Minifigure. Lego man printables from Winks & Daisies.
7. Lego City party backdrop from Amazon.
I hope you had fun looking through this post and finding new ideas – I sure had a blast planning the party!