This site contains affiliate links. Please see Policies for more information.
Gone are the days that we could fill baskets with bubbles and sidewalk chalk. This year, we need Easter basket items for older kids. Tween Easter baskets, actually. Jack and Michael are 8 and 12, so baskets become a little harder to fill this year. Instead of spending more money, we will try to be creative and set up scavenger hunts. Just like Christmas scavenger hunt that we love, the scavenger hunts are coming to Easter this year!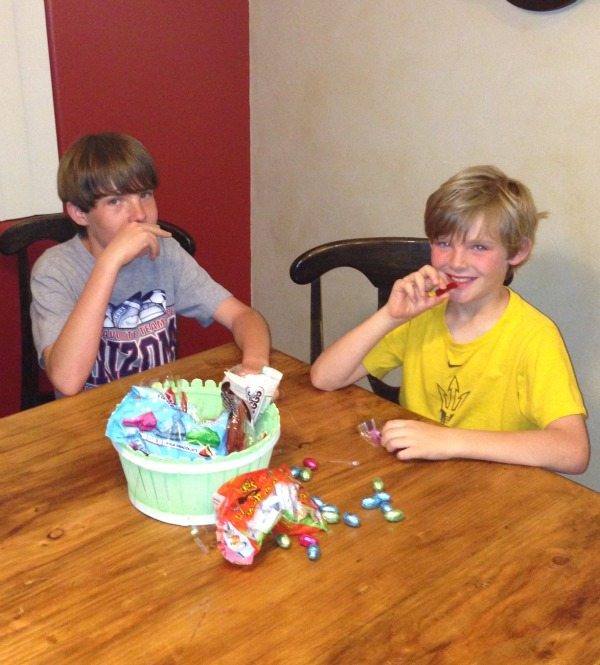 I've decided to leave empty baskets for the boys and make them find their basket items! Things I'm planning on adding to the hunt are:
1. Gift cards: $5 gift cards are perfect Easter basket stuffers. iTunes is always a winner, but I'm also thinking about places that we frequent – the coffee shop by the Orthodontist and favorite place to go for ice cream!
2. Coupons: Homemade coupons are my kid's favorites! For Valentine's Day, I made the boys Datevitation coupon books with coupons for a special dessert, a night out with Mom or Dad, a game/craft night, or some extra video game time. You could also print out special coupons on the computer!
3. Color coded eggs: So we don't have to worry about one kid finding more eggs than the other, or one somehow getting all the "good" eggs, we color code them – Michael can pick up the green and blue eggs and Jack can pick up the pink and purple ones. This way, they help each other when they see an egg that's not their color and there's no (well, minimal…) fighting.
4. Chips: Are your tweens stuck on the crazy hot chips like mine are? I don't know if they actually taste good or are just an "all the cool kids are doing it" thing, but Hot Cheetos, Hot Onion Rings, and Takis are king here.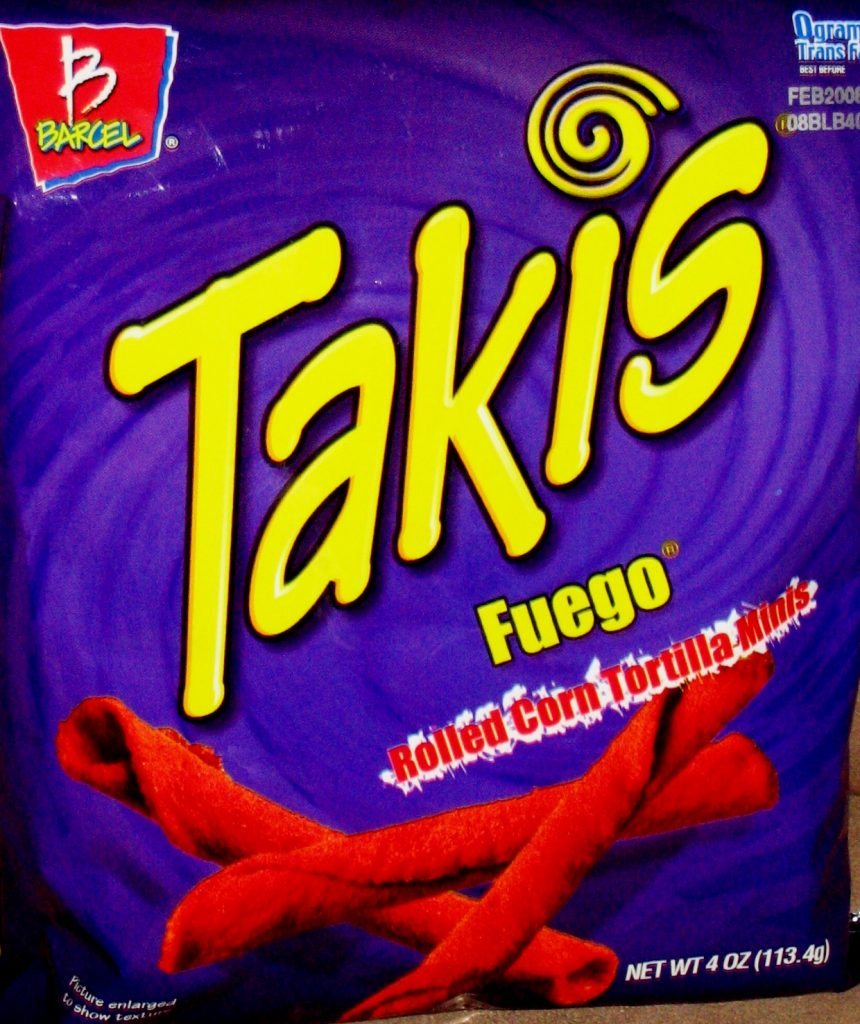 5. Candy: Candy is a staple of an Easter basket, right? Around here, we eat Hershey's. Not because they kindly send us a basket of goodies, but because I grew up eating it. We are a Bliss, Reese's, and Twizzlers-loving family and  I don't see that changing any time soon!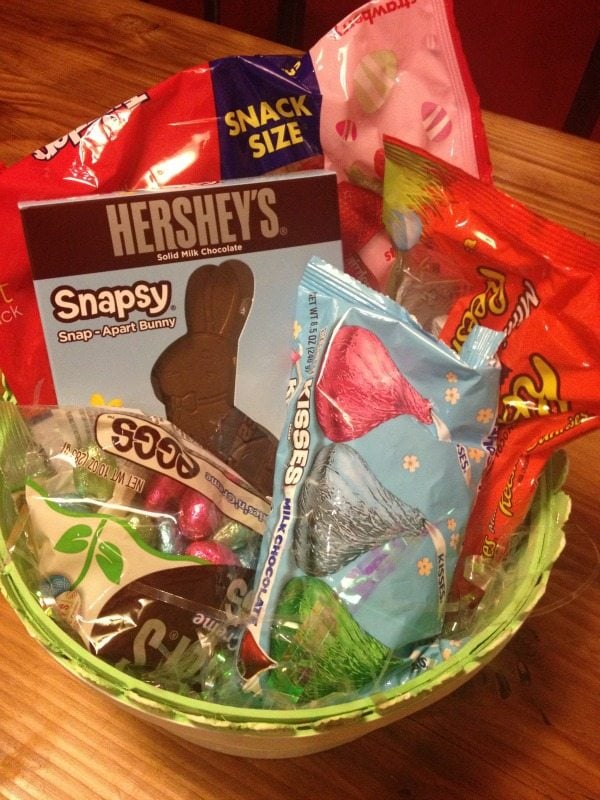 Living in Tucson means we can't hide chocolate outside, but we manage to fit it in and hide it in the house – Easter isn't Easter without Hershey's!
Here are some more non-candy Easter basket options for tweens and teens!
Hershey's invited me back to their bunny trail, and sent us a basket full of treats. All opinions, of course, are my own. Thank you, Hershey's!