This site contains affiliate links. Please see Policies for more information.
As I was looking for new ideas this year, I decided to pull together 25 funny Elf on the Shelf ideas–the best ones we've seen around the internet, including a few of our own from years past! Our elf doesn't sit still much–we have so much fun with him!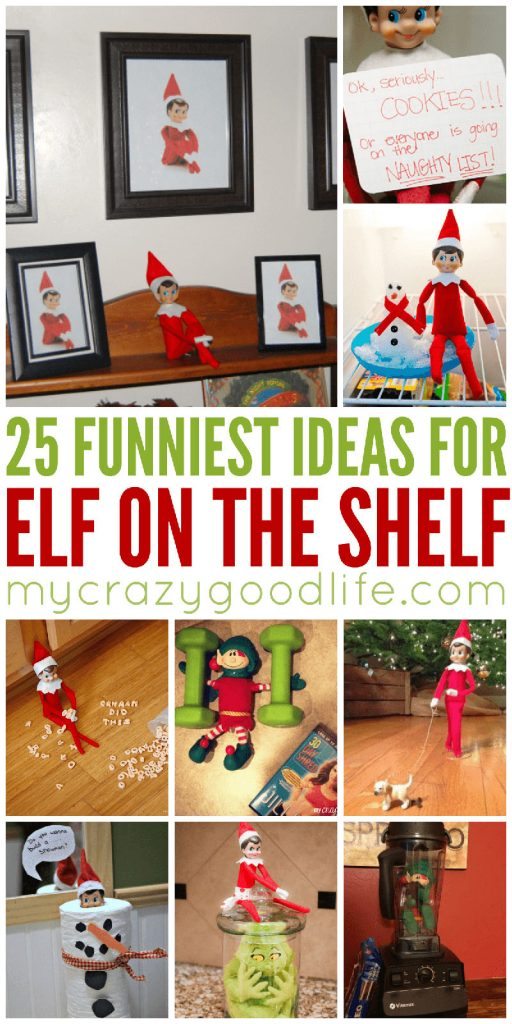 Easy and Funny Elf on the Shelf Ideas
The elf on a shelf is a fun family tradition that we love–even now that the kids are older! The boys are teenagers now, and we still have fun with our elf, Louie. As the kids grow, we get to come up with new age appropriate scenes for him–and it's fun to let the boys hide the elf themselves, as well.
The Elf on the Shelf is a family tradition that we look forward to all year long. We always look for more Elf on the Shelf funny ideas because they're entertaining for all of us.
Why Should I Do Elf on the Shelf?
We have a lot of fun with our elf–if you're looking for more ideas, even easy elf on the shelf ideas, check out this Ultimate Collection of Elf on the Shelf Ideas.
I highly recommend starting the Elf holiday tradition with your family–we all had so much fun with ours. There are so many fun Elf on a Shelf accessories, outfits, and more that you can include.
The elf on the shelf has gotten a bad rap in the past because it's a bit of work. Honestly, it's all about what expectations you set with your elf. Whether they're naughty or nice, easy or time consuming, fun or boring–that's all up to you!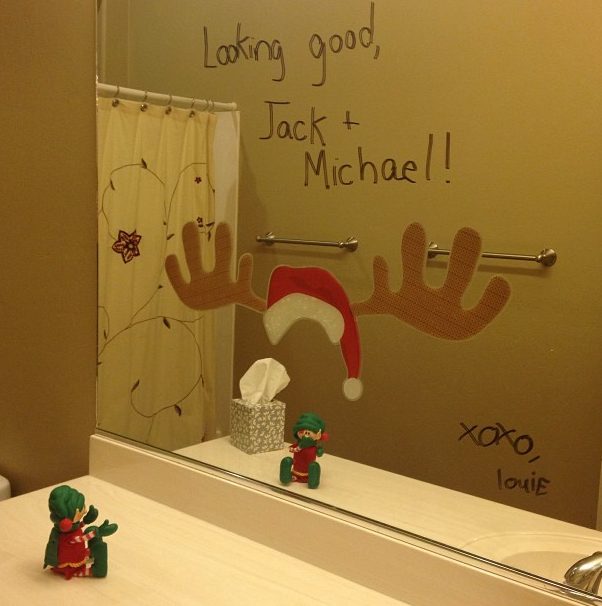 What is the Elf on the Shelf?
The elf is Santa's helper–sent here from the North Pole to spy on your home and then report back to Santa on the behavior of your kids. It's an annual Christmas tradition in our house and many others.
25 Funny Elf on the Shelf Ideas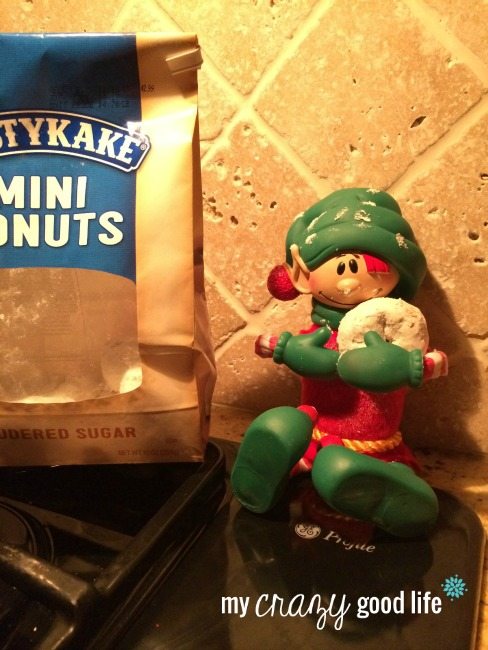 I'd love to hear your favorite things that your Elf on the Shelf has done–what did your kids LOVE?