This site contains affiliate links. Please see Policies for more information.
There are affiliate links in this post.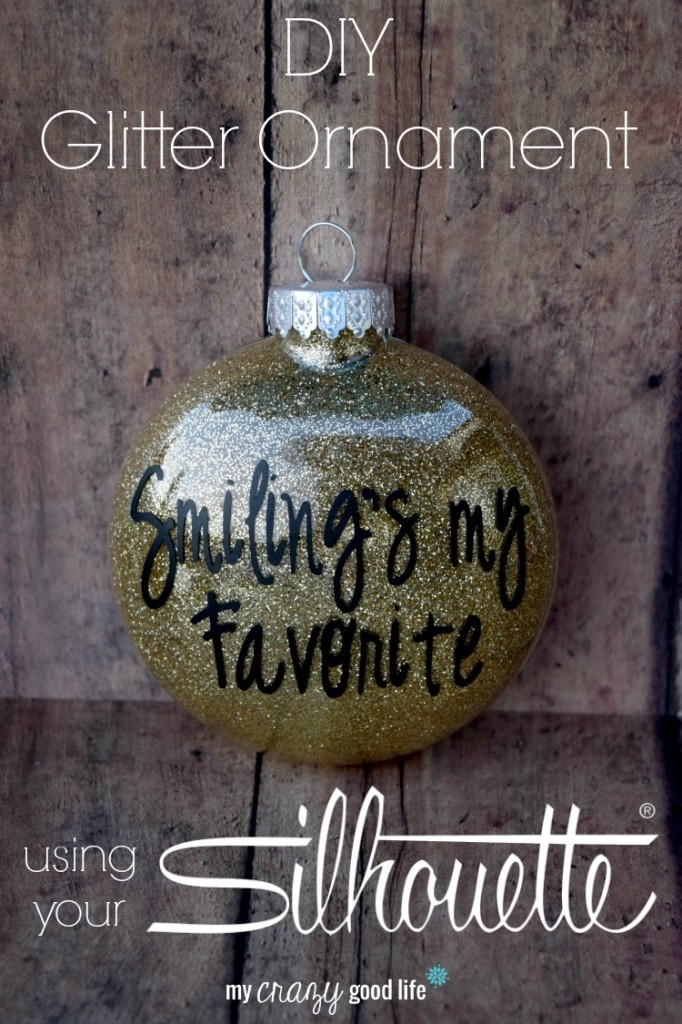 I love how easy it is to customize this DIY Silhouette ornament! Using a Silhouette, you can create quotes and personalize these ornaments for each of your friends and family.
Supplies Needed:
Glitter Directions:
1. Remove the cap from your ornament and pour the Pledge solution into the center of the ornament. A little solution goes a long way–you don't need much. Slowly swirl the solution around the inside of the ornament until well coated, then place the extra solution back into the Pledge bottle.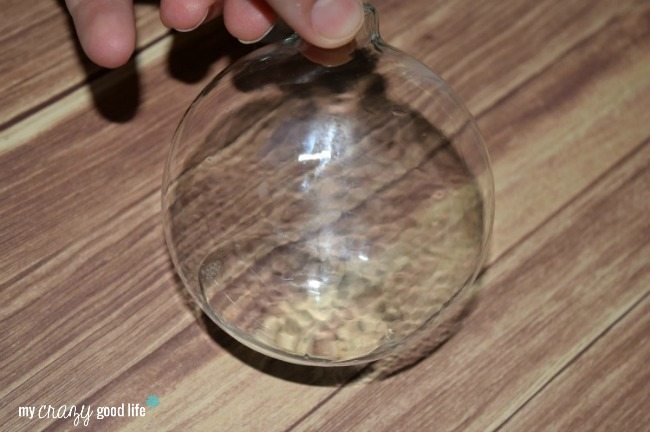 2. Pour a generous amount of glitter into the center of your ornament and swirl it around slowly to ensure you're covering the entire inside of the ornament with glitter. I used a funnel to pour glitter into my ornament. Once it's well coated, pour the excess glitter back into the jar.
3. Allow the ornament to dry for a few minutes and carefully apply the cap and clip back inside the ornament.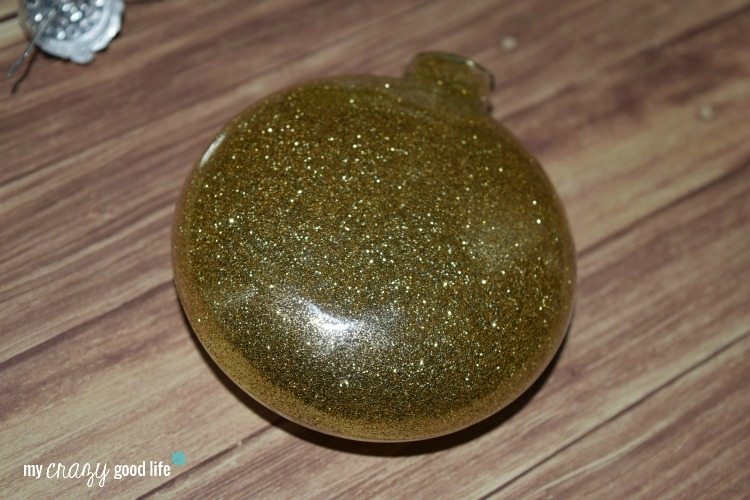 Silhouette Directions:
1. Head over to the Silhouette Design Studio and type up whatever saying you'd like on your ornament. If you're making the ornament for a friend, consider checking out their Pinterest board for some of their favorite quotes. We love the movie Elf, so I wanted his quote "Smiling's my favorite." Once you choose your favorite font (I used the font Digs my Hart which can be downloaded for free here), set the size to 1.993" x 2.892."
2. Load your black vinyl onto the Silhouette cutting mat and feed it into your machine. In the cut settings make sure your selected material is vinyl and your blade in the machine is set to a 2. Click "Send to silhouette" and let the cut begin.
Once the cut is completed, remove it from your Silhouette machine and weed out the excess vinyl.
3. You'll have to apply contact transfer paper over your quote so it can be applied to the ornament. Once it's transferred, eyeball the placement and firmly press it down onto the ornament.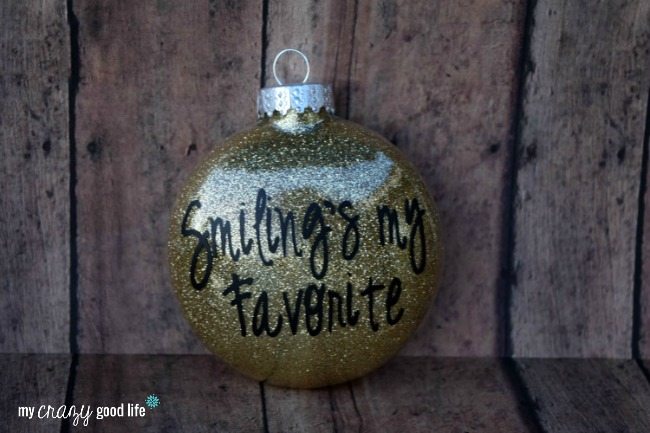 This is a fun and easy project that can be done in batch and given as gifts this holiday season!