This site contains affiliate links. Please see Policies for more information.
3D Printing 101 is my attempt to introduce you to the new and exciting world of 3D printing. I've shared a few posts with you now about different parts of 3D printing and what kinds of things the process entails. If you are looking to learn about 3D printing this is a great place to start!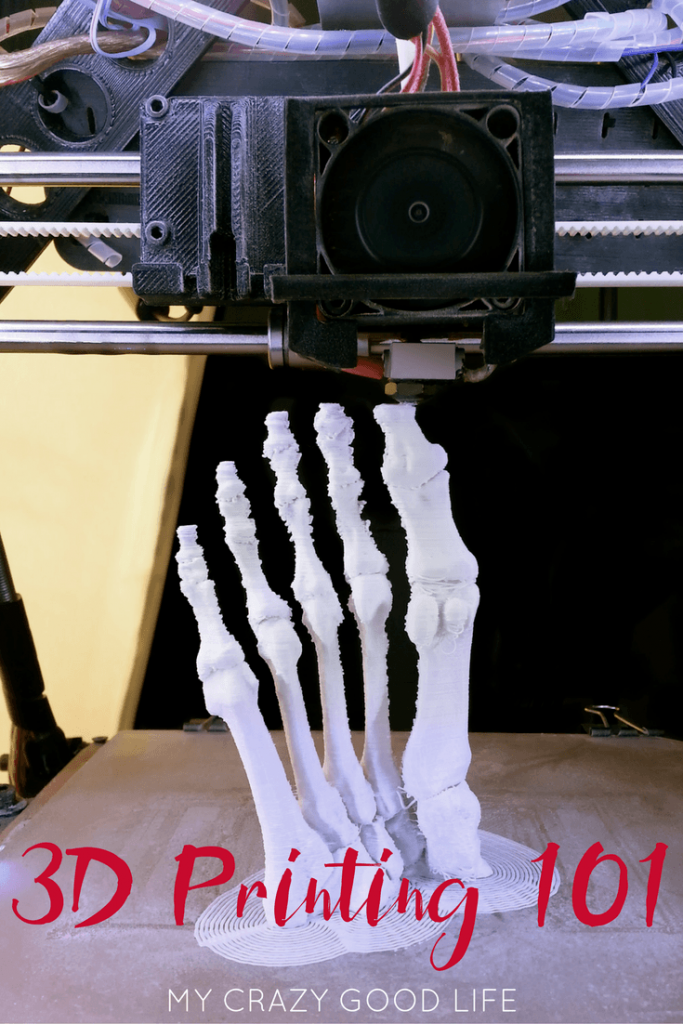 Because the world of 3D printing has been very quick to evolve this new and growing technology is more readily available to consumers than ever before. It can seem overwhelming and possibly even pointless if you don't know all of the tricks to putting this tech to use in your daily life. These three posts will take you from beginner to self proclaimed expert in no time!
3D Printing 101:
You might be able to guess what I cover in this particular post :) This first post is all about explaining what 3D printing is and how it can be useful for consumers. This is a great place to start if you are looking to learn about 3D printing.
Now that you know what 3D printing is and how it is useful you'll want to know how to get the most out of your new device. Supports help stabilize your creations while they are being created. There are several different kinds of supports and each one is useful in a different situation!
Moving right along, we know about 3D printing now, we've discussed how to best support each creation we're making and now we need to know what kind of infill we need to use. Making different creations is fun but you also want them to be useful. With the proper infill or shell creation you can make things that will be useful for their intended purpose!