This site contains affiliate links. Please see Policies for more information.
It's time for another fun crafting idea. Circle Stencil Placemats are a cute and easy way to make something beautiful for your home. This project is great for the whole family to participate. You can customize the colors to suit your decorating tastes or you can make them match any special occasion or holiday. I'd recommend making a set for each holiday. Circle stencil placemats also make a great gift for friends and family. Don't worry if you're not a very big crafter, you can make these circle stencil placemats easily!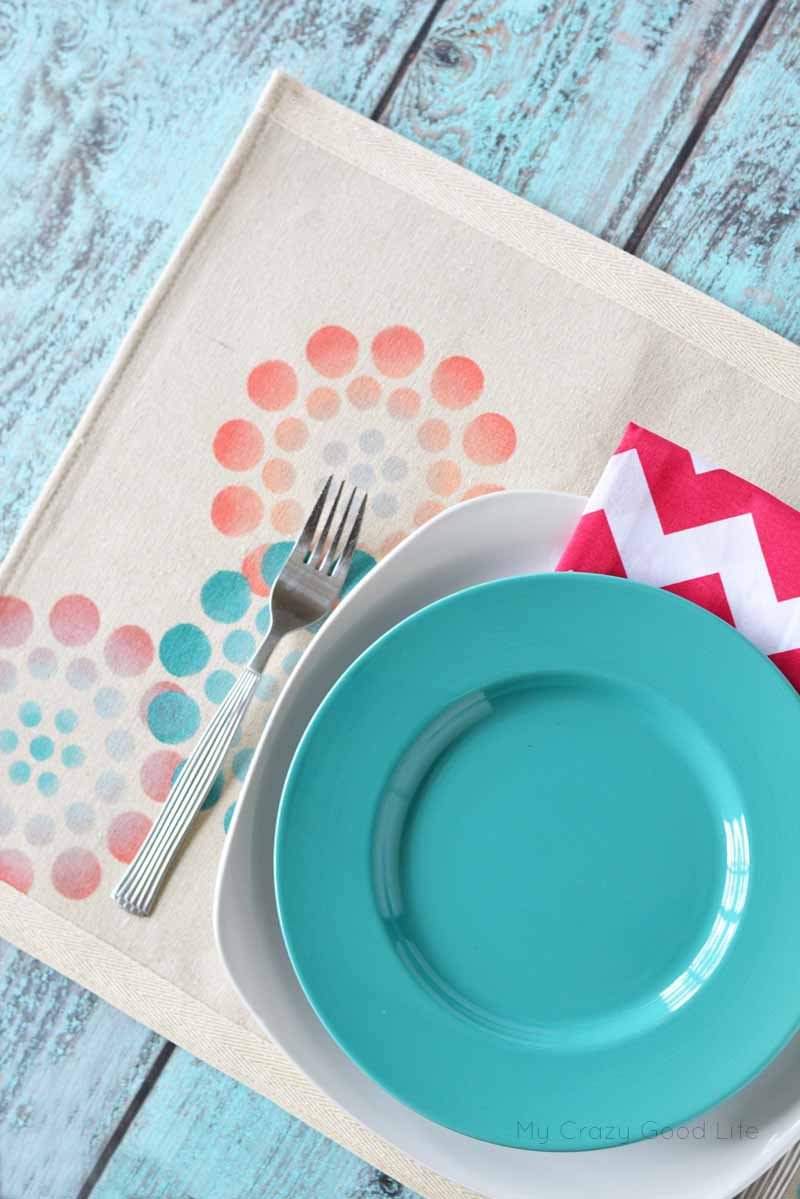 Circle Stencil Placemats: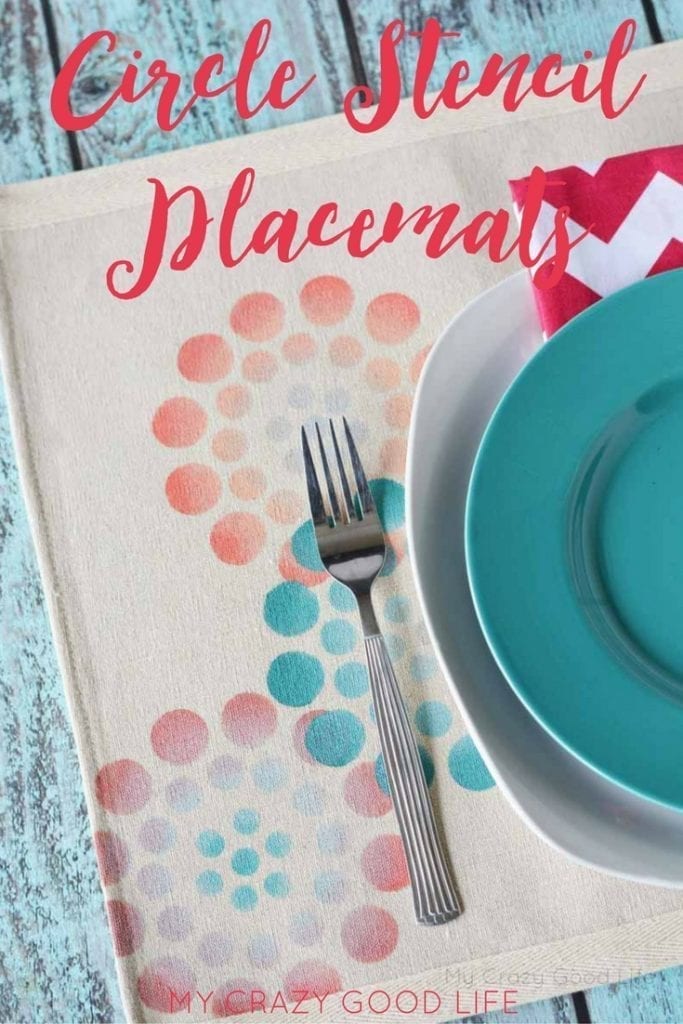 Materials Needed for Circle Stencil Placemats: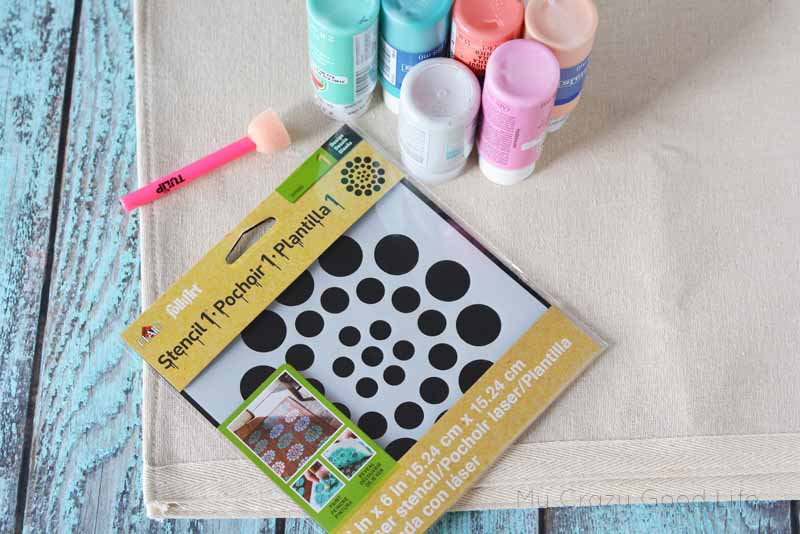 Directions for Making Circle Stencil Placemats: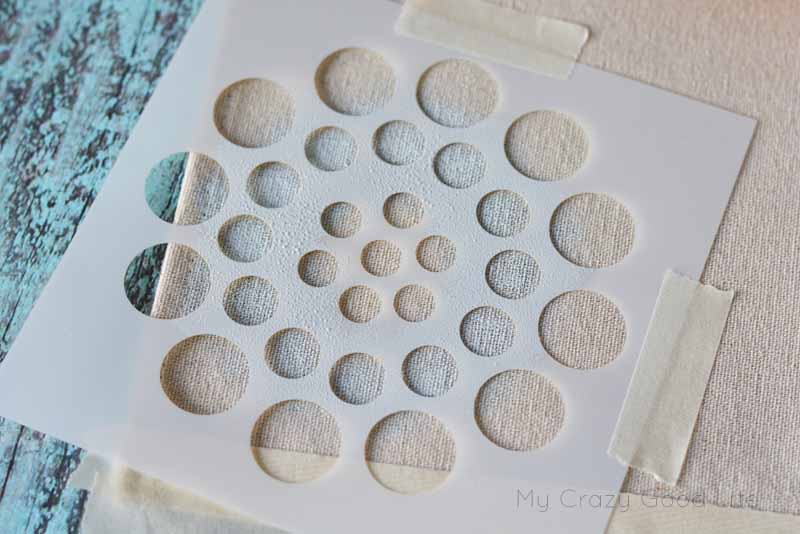 Protect a flat surface. Use wax paper or a scrap piece of paper.
Use masking tape to mask off any areas of the placemat you don't want to have paint on it. I Added masking tape to the trim onto the placemat to avoid stenciling the trim.
Place your stencil onto the placemat and attach with masking tape.
Use your sponge dobber to paint the circles onto the placemat.
When finished, gently remove the stencil and rinse it off with warm water.
Let dry completely before moving the stencil to a new area of the placemat.
Repeat until the desired number of circles are on the placemat.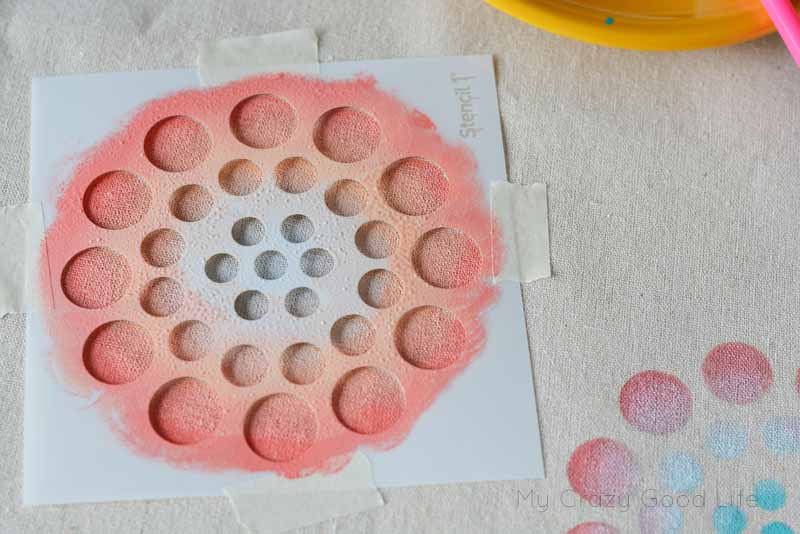 Tips and Tricks for Making Circle Stencil Placemats: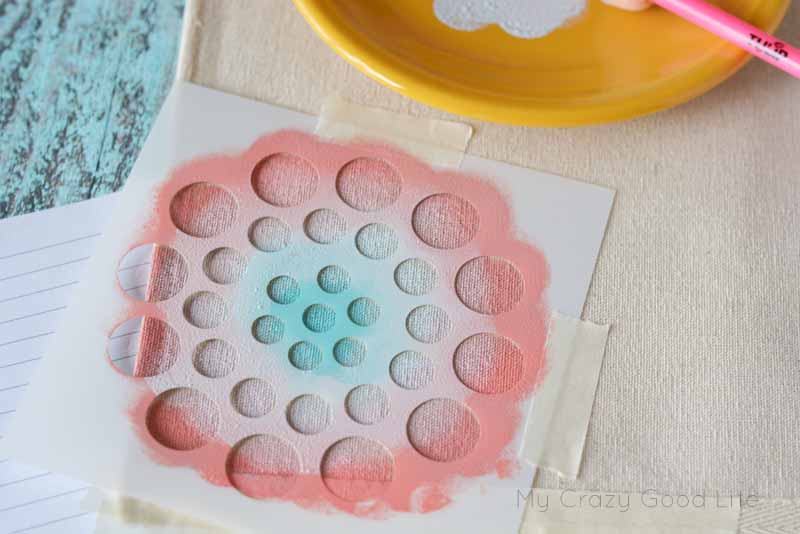 The trick to stenciling is to NOT use a lot of paint. Start by placing the paint onto a plate and placing the dobber in the paint. Then dab the excess onto the plate and lightly add paint onto the stencil. Less is more when it comes to stenciling otherwise it will bleed through the stencil. If necessary, practice onto a piece of scrap fabric.
Add additional layers of colors and overlap the circles making them blend.