This site contains affiliate links. Please see Policies for more information.
Making a margarita jar gift tray to give to your favorite margarita lover is easy. If you are looking for some inspiration for an easy to make DIY gift tray you've come to the right place. This is also a great set up for parties and even a backyard BBQ. All the supplies are handy and in one location; these are easy for carrying and beautiful for serving.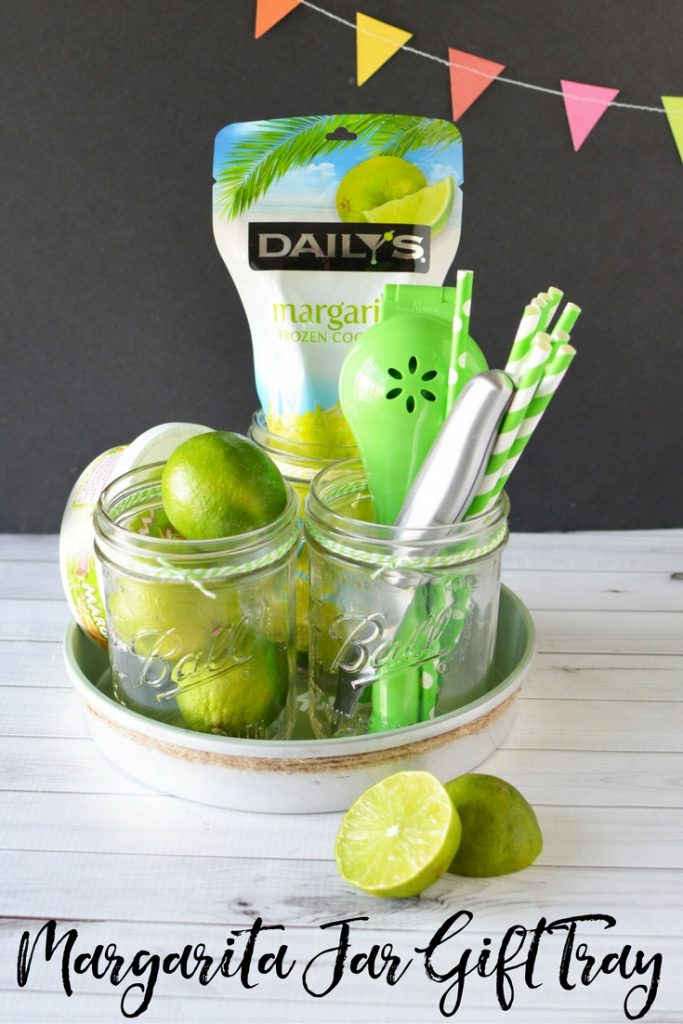 I love putting together handmade gifts for my friends and family. Especially in the case of the hard to buy for people, a gift like this is the perfect option. You could absolutely customize this gift tray to incorporate the ingredients for your favorite drinks.
Make sure to check out this tutorial on DIY etched glasses, they'd make a great addition to this margarita jar gift tray! You could always make some of these custom party favor glasses using stemless wine glasses as well.
Margarita Jar Gift Tray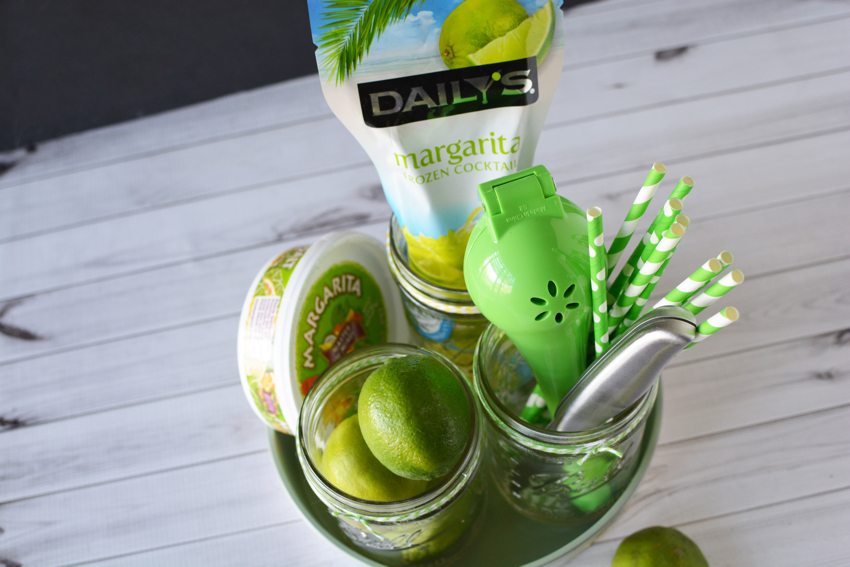 Materials Needed:
Drink Tray
3 Mason Jars
Citrus Squeezer
Knife
Green Paper Straws
Green & Yellow Baker's Twine
Margarita Mix
Rimming Salt
Limes
Scissors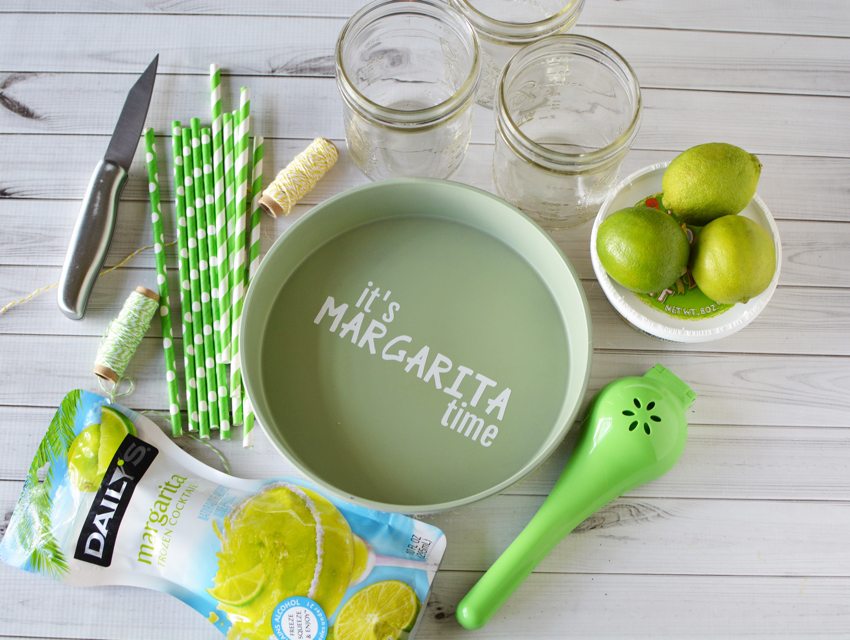 Directions:
Wrap the twine around the top of the mason jars four times. Secure by tying a double knot in the front and trim the ends of the twine.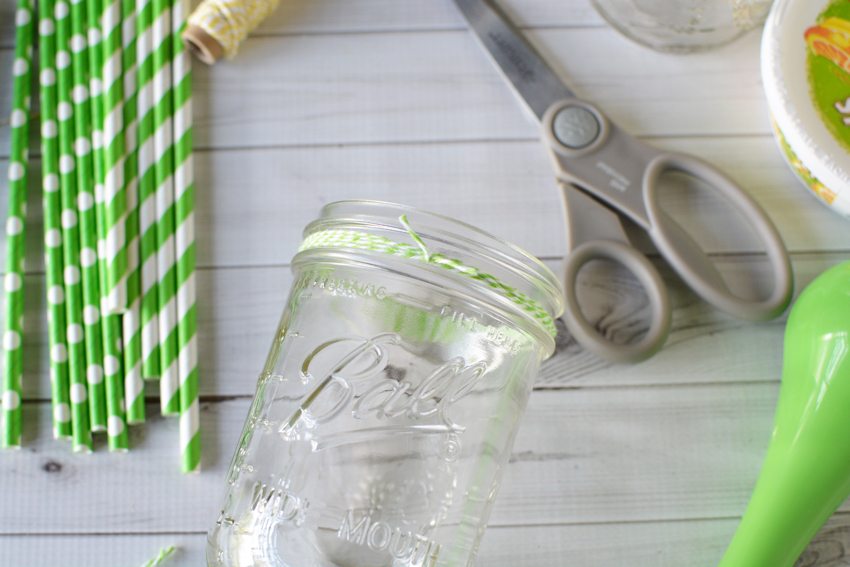 Place your items in the drink tray. Start with the 3 jars. Add limes to one jar. Add margarita mix to the other jar (unfrozen) and add the knife, citrus squeezer and straws to the other jar.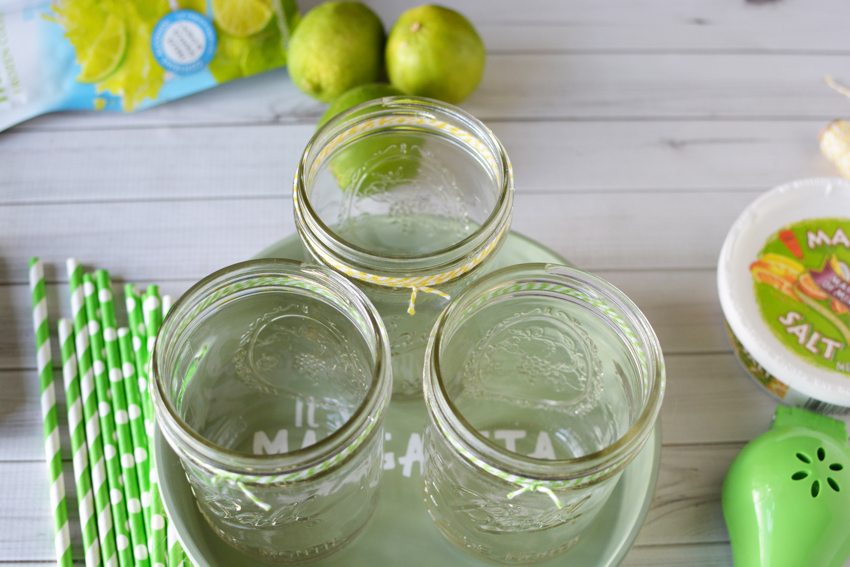 Finally, tuck in the rimming salt near the back of the jars. You can always include other items or color code to your preferences!