You can read the privacy policy for My Crazy Good Life here.
About My Crazy Good Life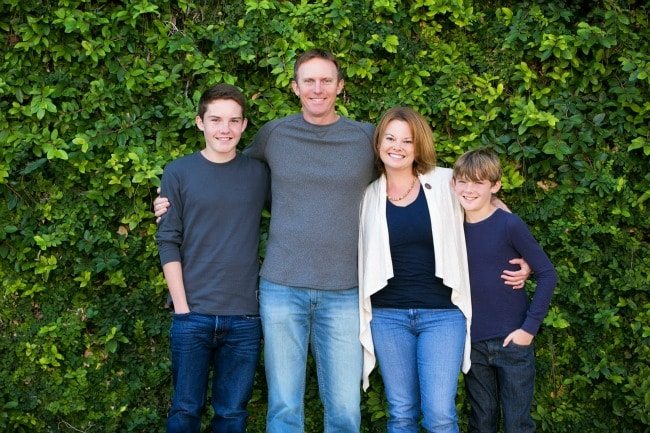 Welcome to My Crazy Good Life! I'm so glad you stopped by to say hello.
You've landed right in the middle of my lifestyle blog, where I write about health and fitness, my favorite way to eat (the 21 Day Fix) along with delicious recipes so you can eat healthier too, parenting tweens and teens, navigating social media with a teenager, and some pretty amazing margarita recipes. Life is all about balance, and I'm pretty certain that we have nailed it.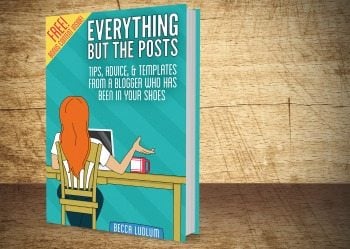 I am also a blog mentor who loves helping bloggers grow and monetize. I decided to write Everything But the Posts: Tips, Advice, and Templates from a Blogger Who Has Been in Your Shoes when my mentoring business started to grow and I didn't have as much time to take on all the clients I wanted to. Everything But the Posts will give you all of my advice about blog design, community building, and monetization. Purchasing the book also grants you admittance to my private Facebook group where you can ask for advice from other bloggers, support one another, and get my thoughts about your favorite blogging topics. My book is available as a paperback, Kindle, Nook, and iBook.
About Becca
Raised in upstate New York, I joined the Air Force at 17 and ended up in Shreveport, Louisiana. I met my amazing husband while active duty and though I left the military, he was still active when we were sent to Japan. Our first son, Michael, was born there in 2000 and shortly after we came back to the US, deciding on Tucson, Arizona. In 2004 we had our second son, Jack.
I graduated from the University of Arizona in 2005 with a degree in Speech and Hearing Sciences and then again in 2008 with my master's degree in teaching. I immediately started working as a speech therapist in a local middle school and loved it.
In 2009 I started a blog called Our Crazy Boys, meant to give our families in New York and California a glimpse into our daily lives. As my blog slowly grew, I realized that I didn't have the time to work as a speech therapist as well as keep up a blog. That's when my husband persuaded me to take some time off to explore blogging.
I left speech therapy in 2012 and rebranded my parenting humor blog to a lifestyle blog in 2013, allowing me to write about a little of everything. The title of my blog is a great representation of my life right now. Crazy good.
The rest, as they say, is history.
——
Thanks for stopping by! I love connecting with my readers, so leave a comment or connect with me on one of the social media networks to the right–I'd love to "meet" you!