This site contains affiliate links. Please see Policies for more information.
Looking for Star Wars Mickey Ears? These DIY Mickey Ears are a super easy craft for your Disney trip!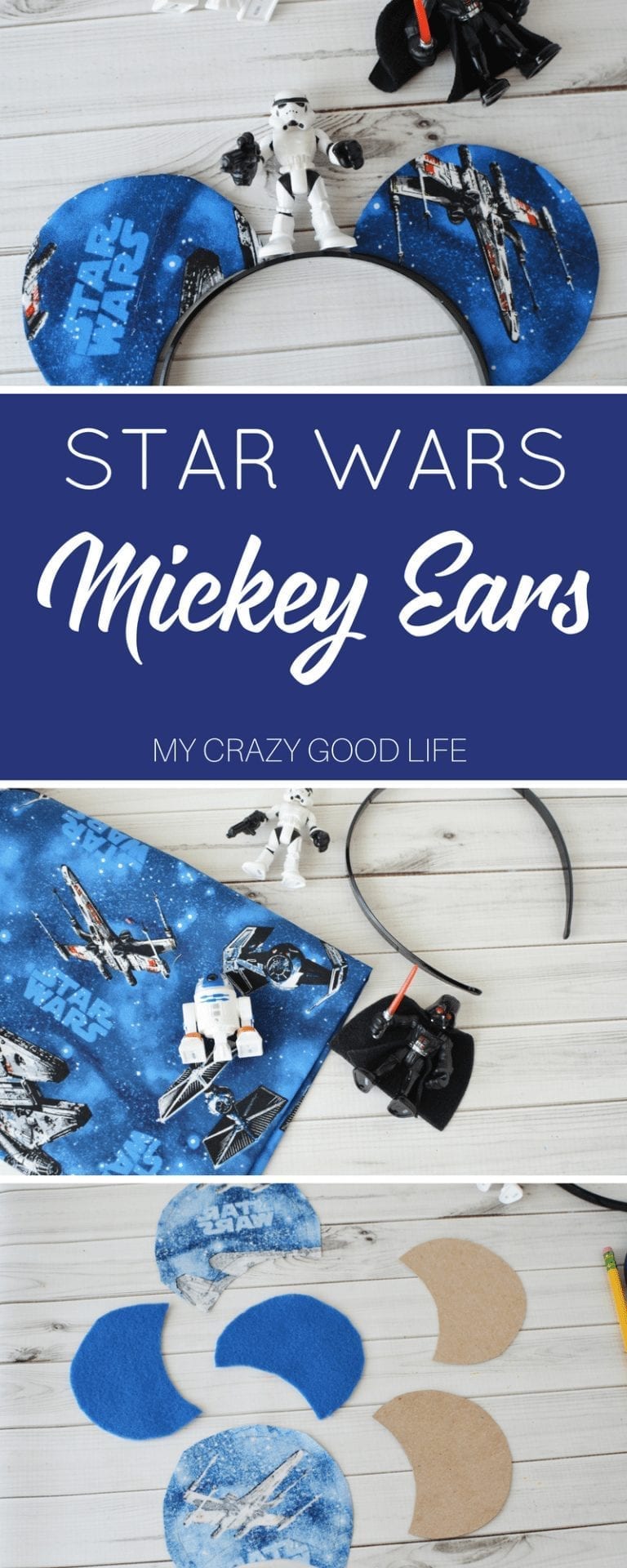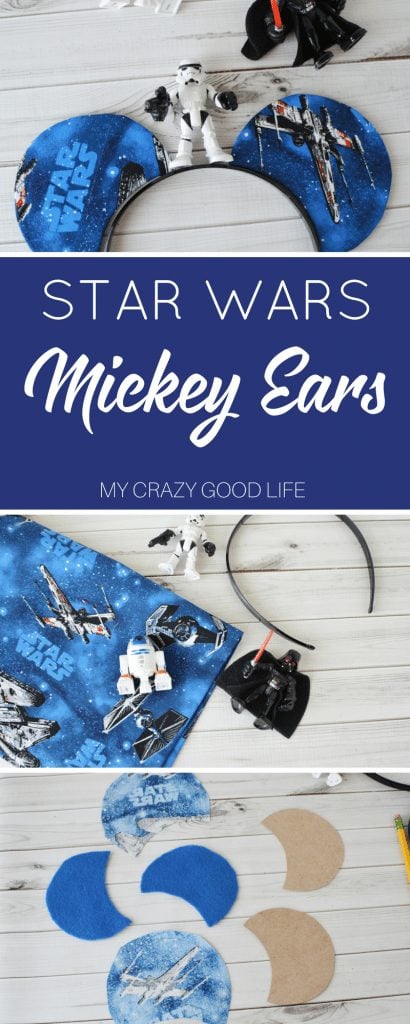 These ears are easy to make, adorable, and of course they make any trip to Disney just a little more magical. If you are looking for other Mickey ears projects I have some awesome suggestions!
Check out these DIY Groot Mickey Ears or maybe you're more of a Dole Whip Mickey Ears kind of guy or gal?! If you don't like to make things yourself you can always check out these amazing Custom Mickey Ears on Easy.
Start Wars Mickey Ears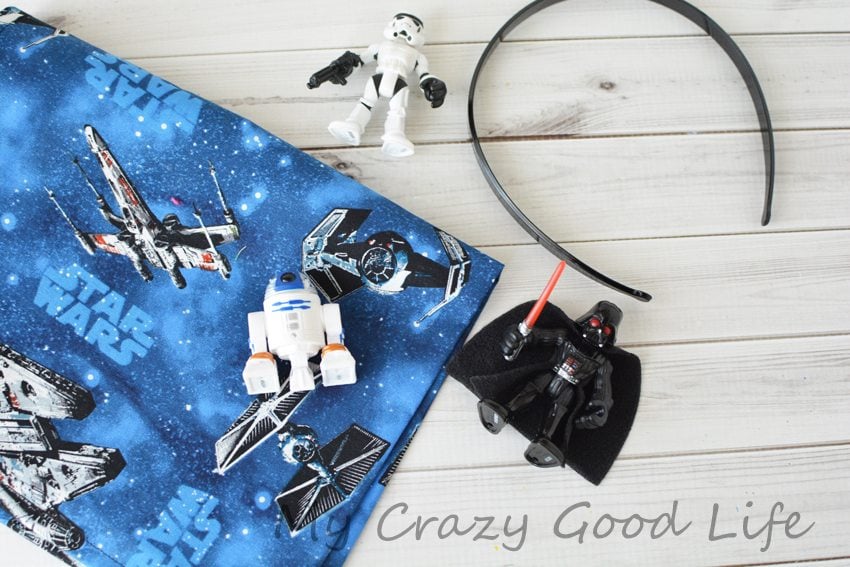 Materials for Making Star Wars Mickey Ears:
Star Wars Material
Felt to Match Material (or black)
Small Star Wars Toy
Headband
Scissors
Pencil/Pen
Cardboard
4″ circle template
Hot Glue & Glue Sticks
E6000 Glue
Directions For Making Star Wars Mickey Ears: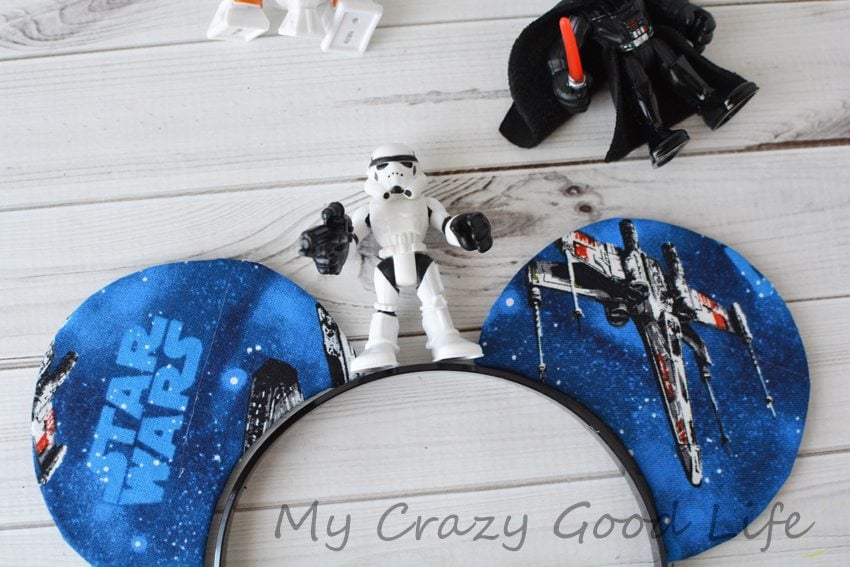 1.Use the circle template to trace a circle onto the cardboard.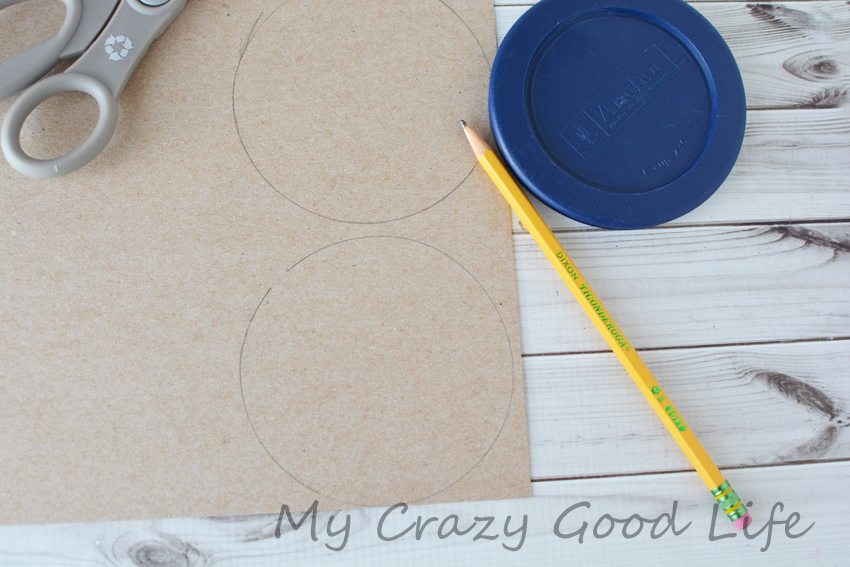 2. Use scissors to cut out 2 circles.
3. Place the circles under the headband and draw another line.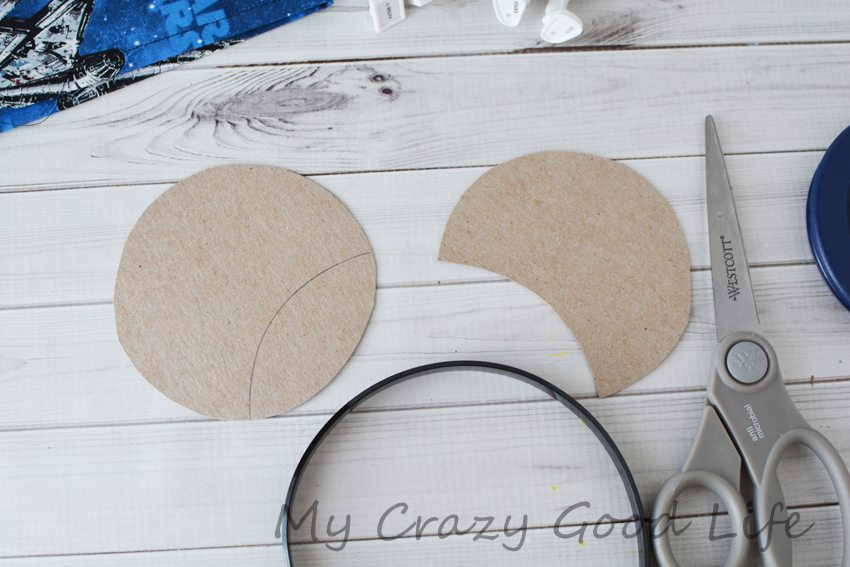 4. Trim the excess and discard, so you have ear shapes.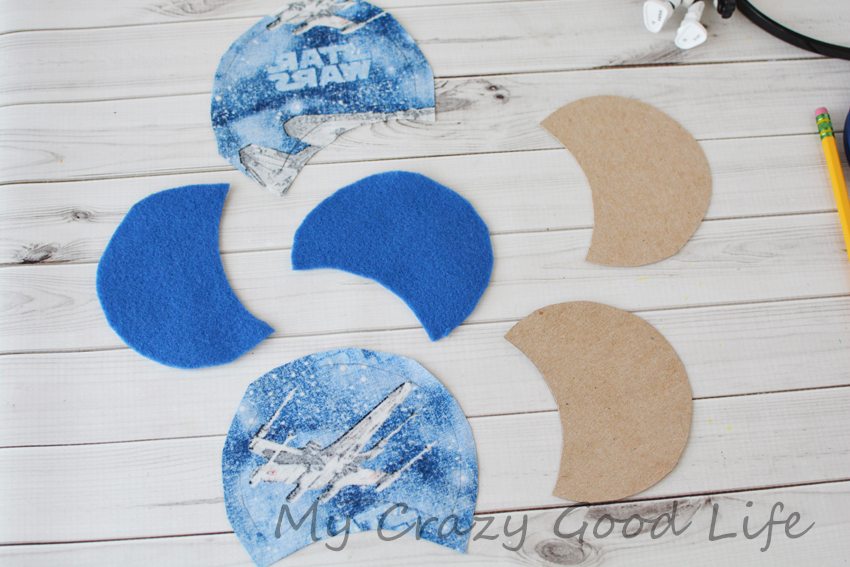 5. Trace the cardboard shapes onto the felt and cut just inside the line so the felt is a bit smaller than the ear shape.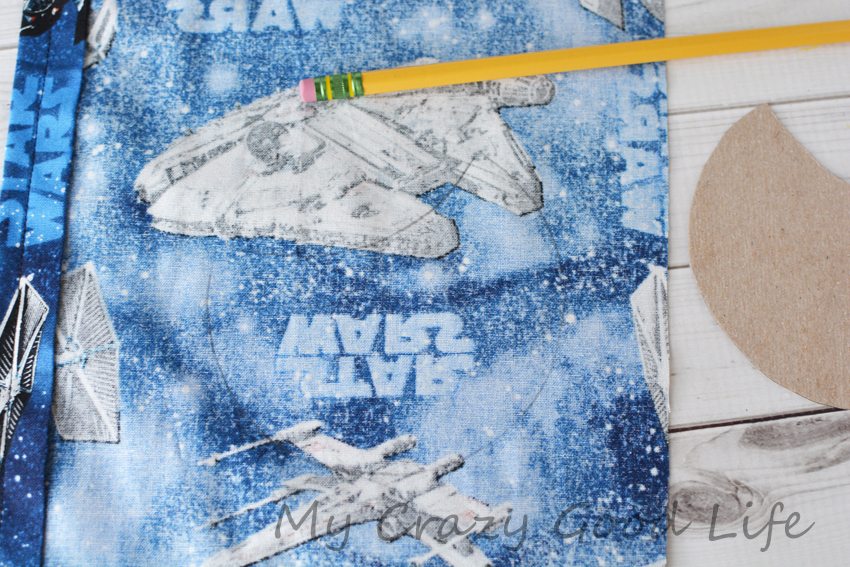 6. Trace the cardboard shapes onto the fabric and cut out about 1/2″ larger than the outline.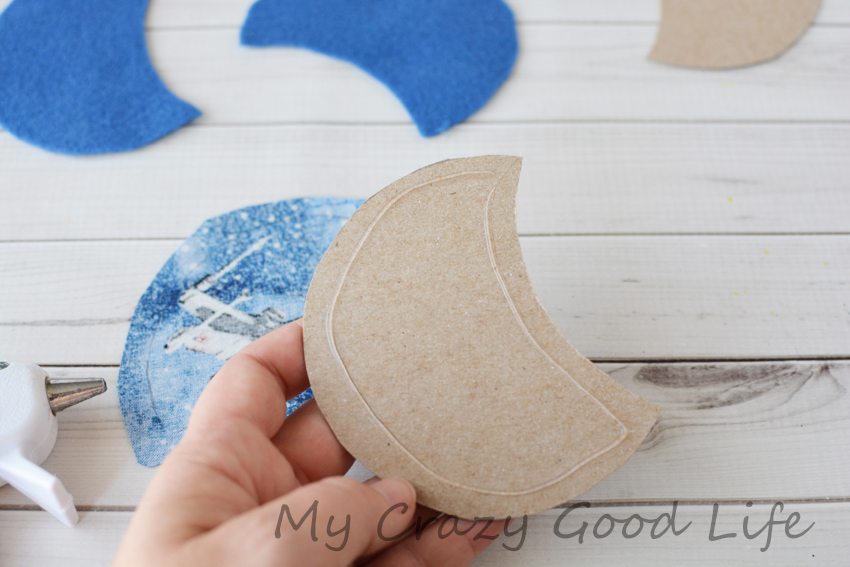 7. Place hot glue onto the cardboard outline and press firmly onto the fabric.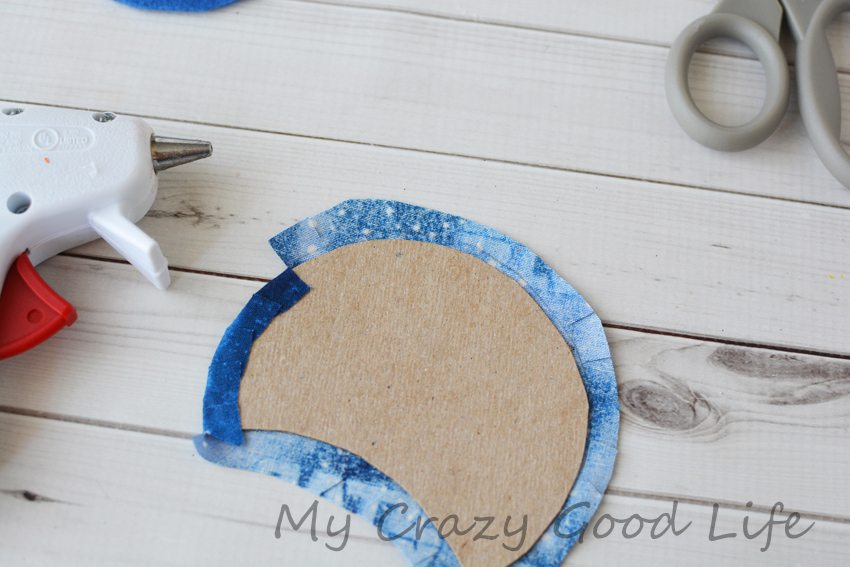 8. Cut 1/4″ slits all the way around the cardboard outline.
9. Apply a small amount of hot glue to the ear, working in small sections, and fold the fabric over onto the other side of the cardboard ear.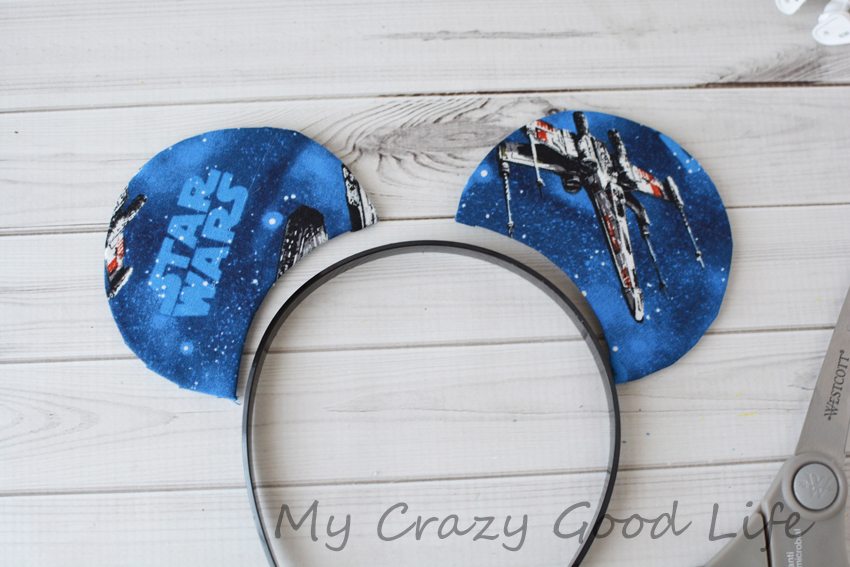 10. Once complete, affix the felt to the cardboard to cover it.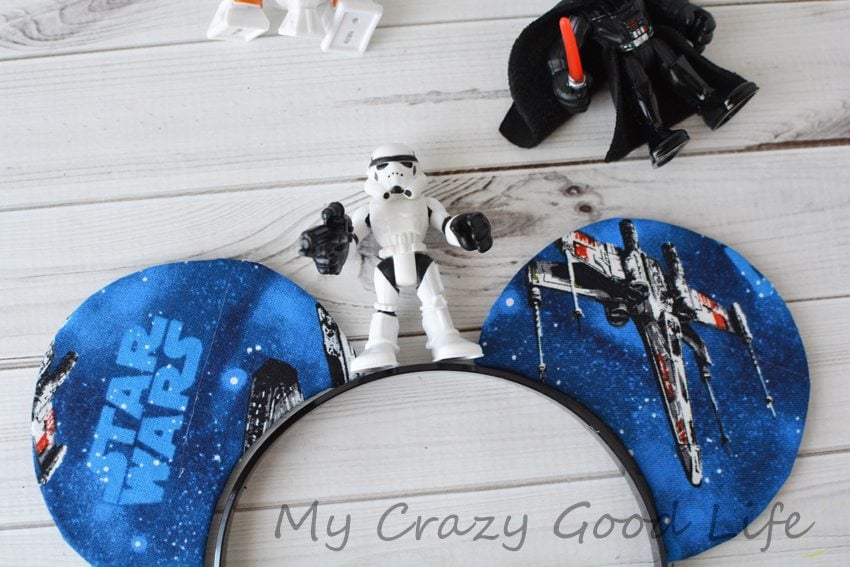 11. Now it's time to attach the ears to the headband. Before you do this, you'll need to make sure you have enough space for your star wars figure.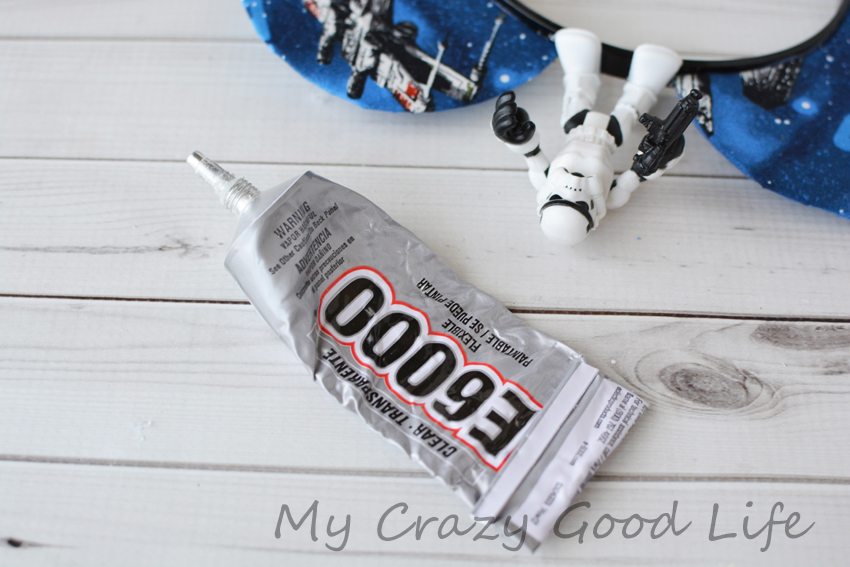 12. Set the ears and headband onto the table and make sure the figure will fit in between the two ears.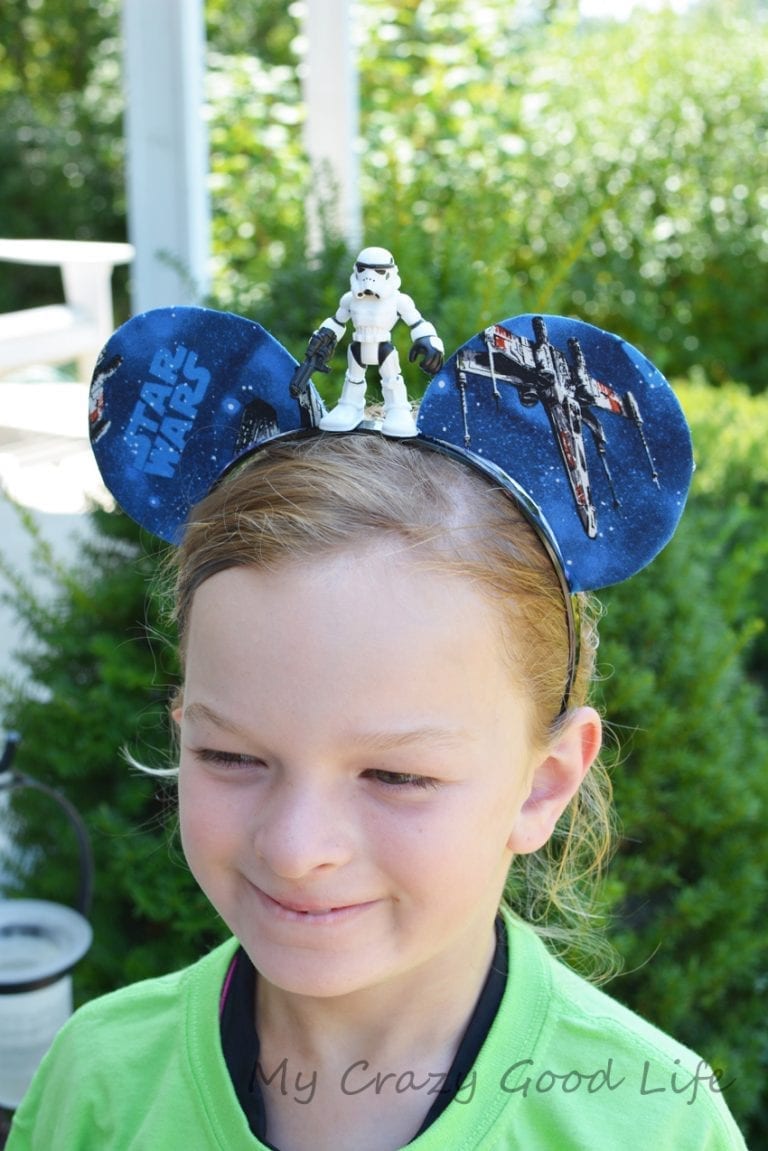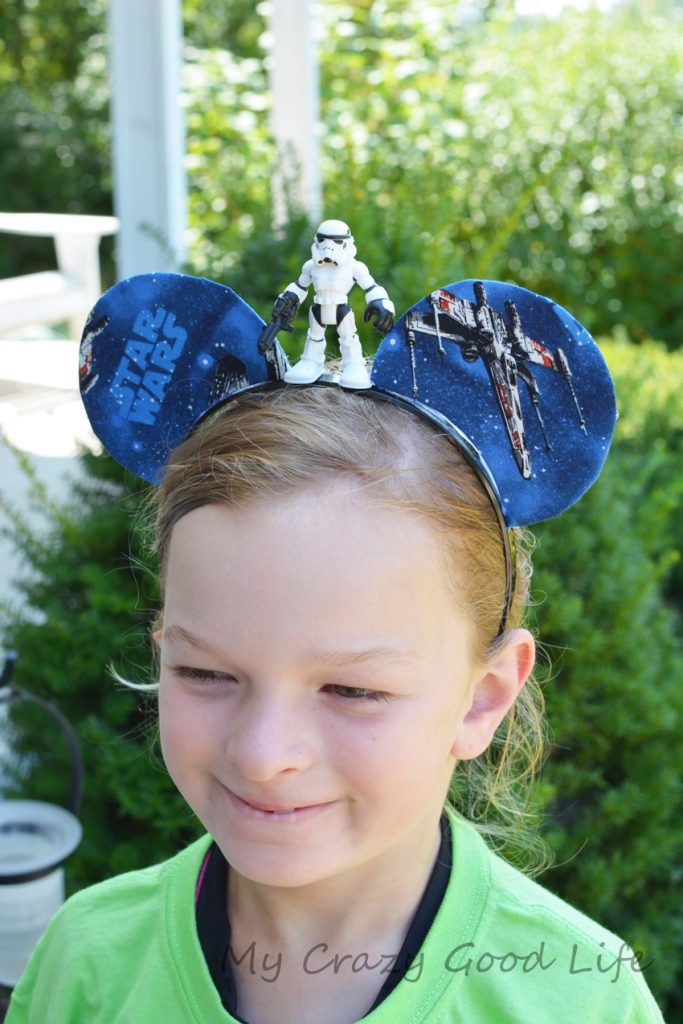 13. Use hot glue to affix the ears onto the headband.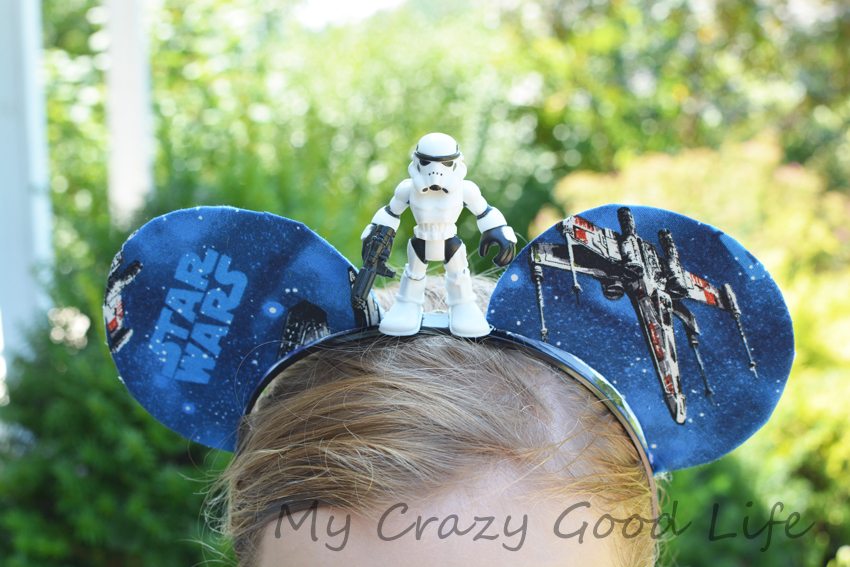 14. Use E6000 glue to affix the figurine to the headband and let set overnight until dry.
There you have it–how cute are they?!