This site contains affiliate links. Please see Policies for more information.
One of the great things about DIY projects is that they help keep your creative juices flowing! It can be difficult though if you are not as craft-capable as you'd like to be, or maybe you just aren't interested in crafts in general. Crafting in these situations can be dangerous…okay maybe not dangerous but there is a good chance your final product might not be as amazing as you'd like.
One of these hard to nail projects is custom Mickey Ears. When you head into any of the Disney parks you can likely find a Mickey ears hat that will be cute and fun for your trip; the main drawback of buying Mickey ears at the parks is their cost. Instead of forking over a bunch of cash for your Mickey ears you can find tons of great custom Mickey Ears on Etsy.
When shopping for Mickey Ears on Etsy you will notice they have options that will suit all kinds of styles, you can find a pair that shows off your favorite color, and maybe even  your favorite Disney character! There are so many great options on Etsy and most of them are a lot cheaper than buying a standard pair at the Disney parks!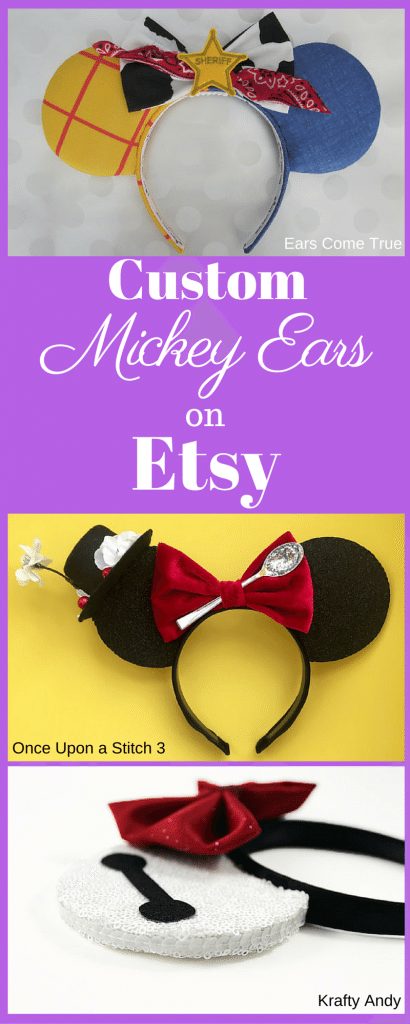 Star Wars Droid Ears | To Never Neverland
Mary Poppins | Once Upon A Stitch 3
Tower of Terror | Ears By Dede
Peter Pan Minnie Ears | Make Me Minnie
Princess Jasmine Ears | Bows by Martha Miami
Queen of Hearts Ears | Krafty Andy
Woody Cowboy Ears | Ears Come True
Winnie The Pooh | Pretty in Wreath
Beauty and The Beast Ears | Sisters Head 2 Toe
Baymax Ears | Mouse Kris Ears
Rey Ears | Timbysia Creations
Princess Anna Ears | Extra Magic Hours
Cruella de Vil Ears | Disney's Bowtique
Captain Jack Sparrow Ears | Makes You Smile 101
Dopey Ears | Modern Mouse Boutique
Flight to Neverland Ears | Yub Nub
Merida Ears | Seam Come True
Ursula Ears | Nicole Rose Crafts
Ghostly Mouse Ears | Ears 2 You Inc
Dory Ears | MousekaEars Bowtique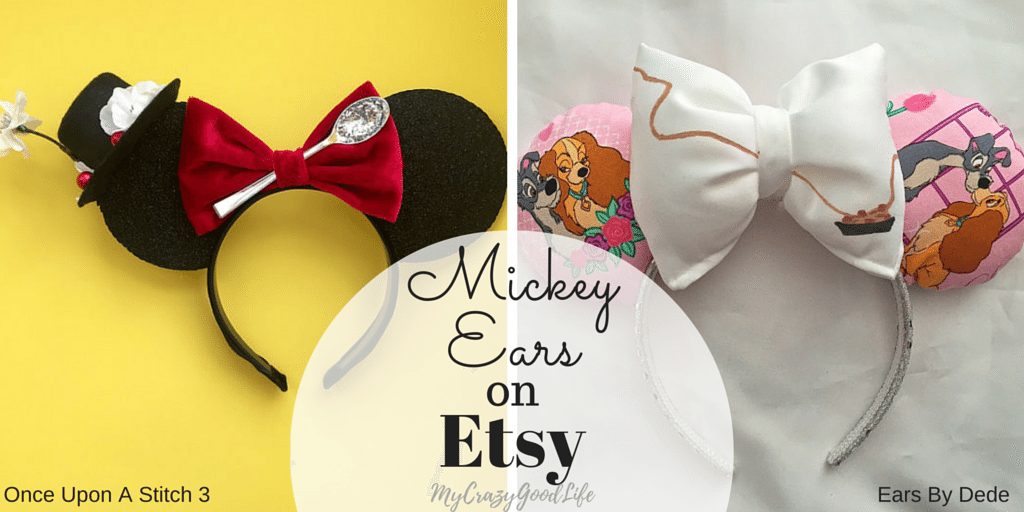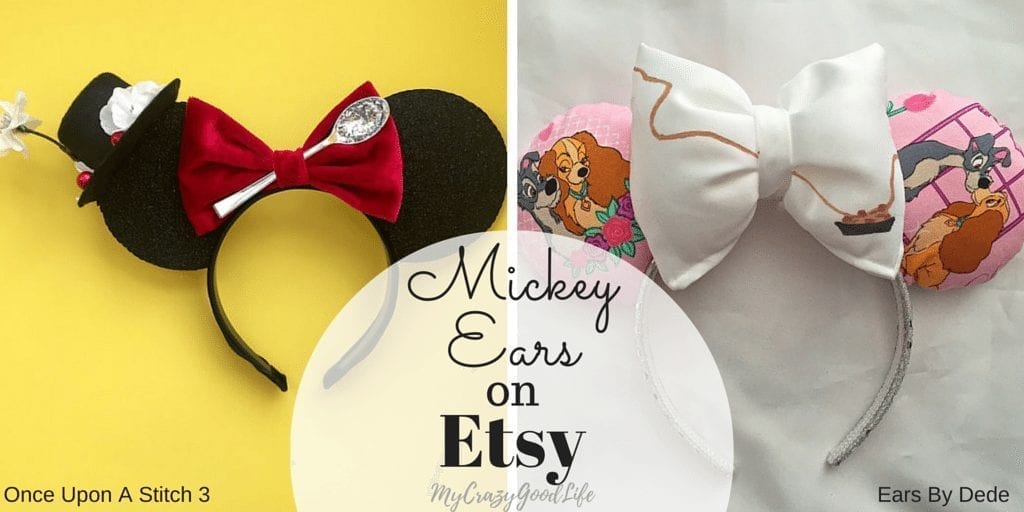 Save
Save