This site contains affiliate links. Please see Policies for more information.
Today we're talking about parties! Okay maybe not exactly parties but party supplies…I think that counts. This super fun and easy DIY cocktail napkins tutorial will have your guests smiling from the very first drink. I hate when I'm planning the perfect party and I just can't put my hands on the perfect disposable plates, napkins, cutlery, etc. It has only recently occurred to me that the easiest way to fix that is by making them myself.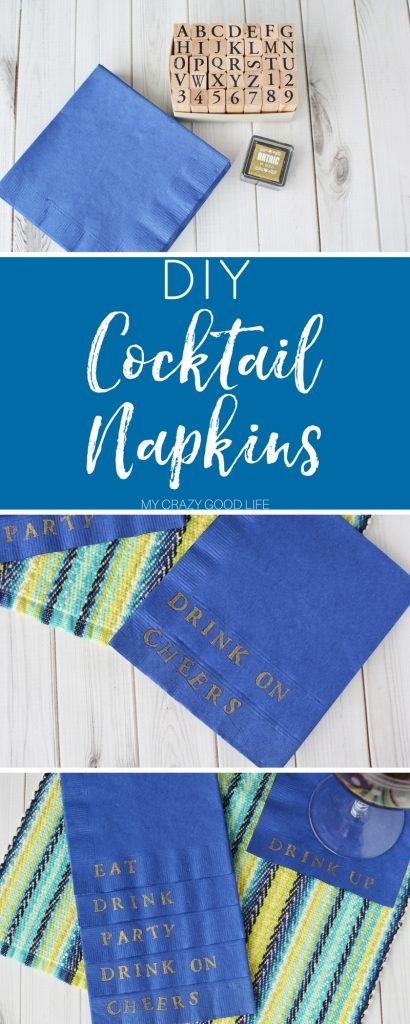 Using plain colored disposable cocktail napkins I can easily add the perfect saying, design, and flair that suits my party theme. In other news, I occasionally need to craft away my stress so at any given time we can be seen using cleverly designed napkins for drinks, snacks, and more at home. If you are looking for a fun and satisfying craft that you can do alone or with your kiddos, these DIY cocktail napkins are perfect. You can customize them for use in almost any scenario and the finished product is cheaper and more satisfying than any generic store bought design.
DIY Cocktail Napkins
I promise, these are as quick and easy as they look. There's no secret to success here, they all look fantastic! For your next girls night or backyard BBQ, whip up some of these DIY cocktail napkins and wow the crowd.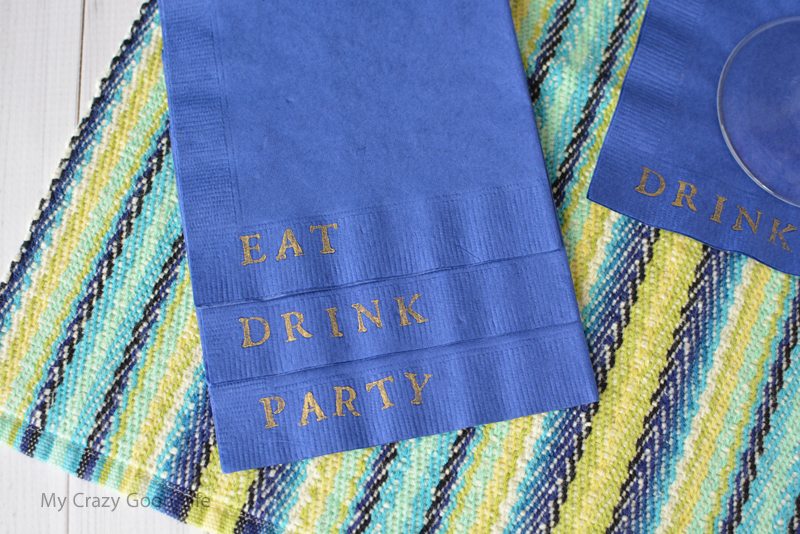 Materials Needed for DIY Cocktail Napkins:
Disposable Cocktail Napkins (This example shows 10×10 size, but you can use any size!)
Metallic Gold Rubber Stamp
Artnic Gold Stamp
Small (1/2″) Rubber Stamps
Stamp Craft Brand #2960Q Primary Alphabet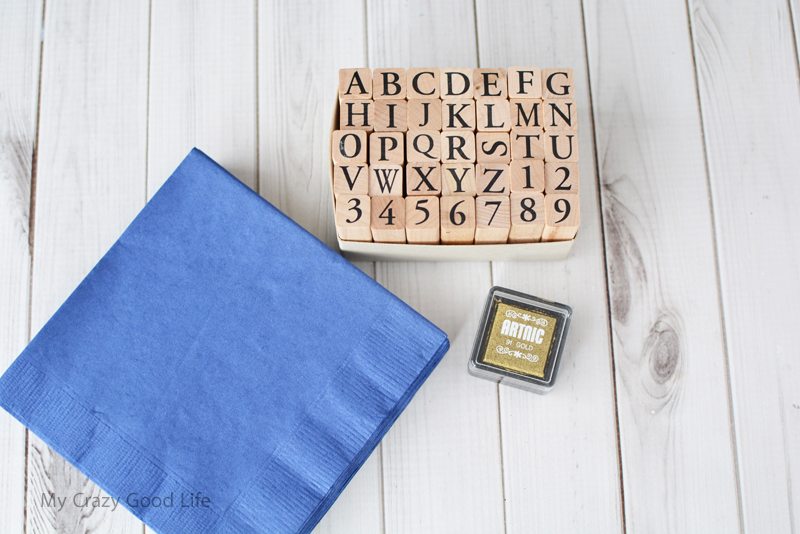 Some Cocktail Sayings to use on your DIY Cocktail Napkins:
Cheers
Drink On
Drink Up
Eat Drink Repeat
Eat Drink Party
Party
Directions for Making DIY Cocktail Napkins: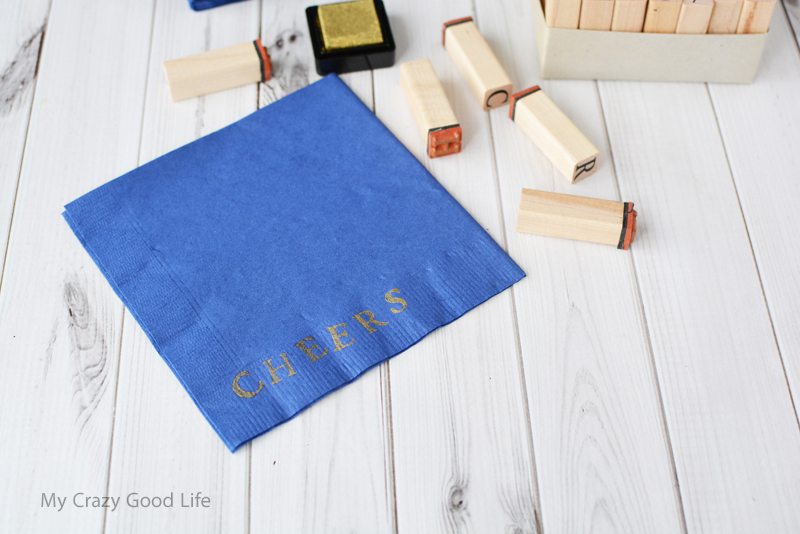 On a flat surface, lay out your napkin.
Use gold stamps and rubber stamps to create cute sayings on each napkin.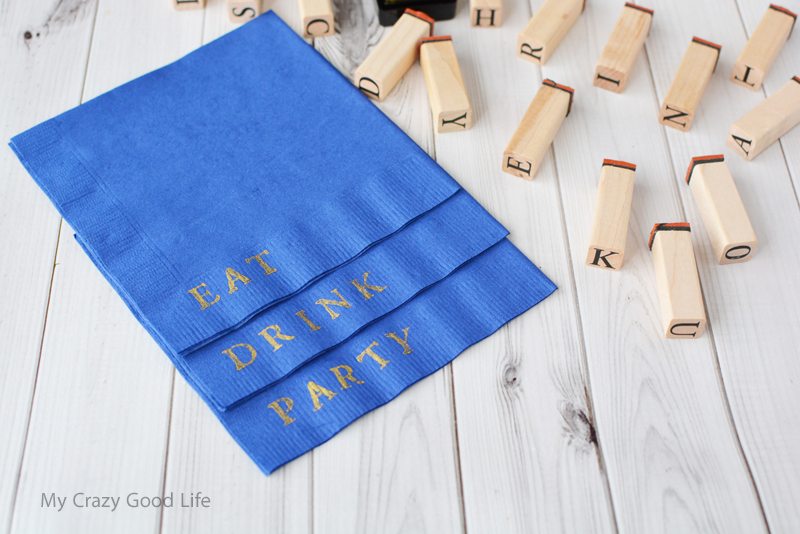 Set aside to dry.
Repeat with as many napkins as desired.
I created 3 separate napkins for the Eat Drink Party saying so that I could display the napkins in a way that showed the saying.3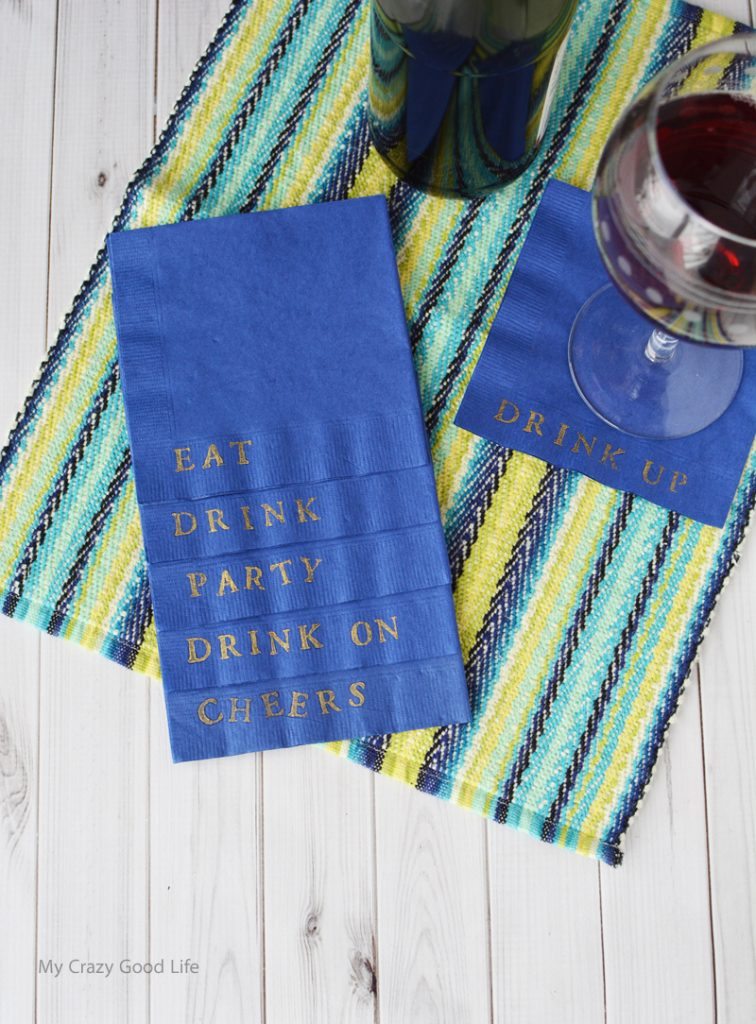 You can easily place the saying anywhere on the napkin, it does not have to be on the edge. And you can make each napkin different and unique!
Awesome beverages to sit on your new DIY Cocktail Napkins:
Boozy Hot Chocolate and Coffee Recipes
Frozen Pineapple Strawberry Margarita