This site contains affiliate links. Please see Policies for more information.
There's nothing better on a cool night than sipping on a few of these smooth and creamy Cinnamon Dolce Latte Shots. The cinnamon in the fireball whiskey will have your senses tingling and your insides all warmed up. There is also something about the combination of Baileys and cinnamon that makes for a perfect drink.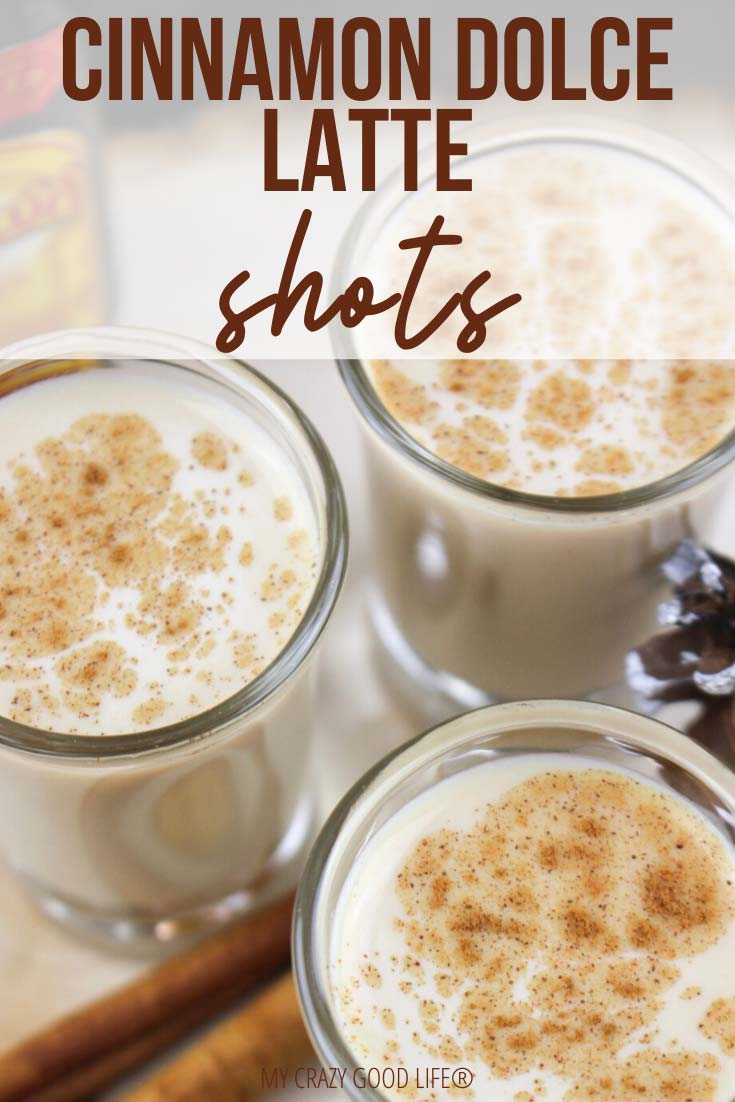 For all of you coffee lovers out there this is the best of both works. Cinnamon Dolce Latte shots have the tasty flavors of your favorite coffee drink with the adult kick we all need after a long and stressful week! What could be better than mix of a coffee flavored alcohol with Fireball?
These obviously go really well for any holiday drink menu–they're the most popular shot at any party. You can wow your guests with this easy to make recipe. This will make up a batch of 6 shots. Double it for easy pouring.
Is this a Starbucks Copycat Cinnamon Dolce Latte?
Not even close. There is no actual coffee in this recipe–just flavored alcohol. This recipe is just similar in flavor to the Starbucks cinnamon latte and the sweet topping is something that dolce lovers will appreciate. If you're looking for a homemade cinnamon dolce latte recipe, you can find one here.
Ingredients Needed for Cinnamon Dolce Latte Shots:
ice cubes
Ground Cinnamon & sugar, with cinnamon sticks to garnish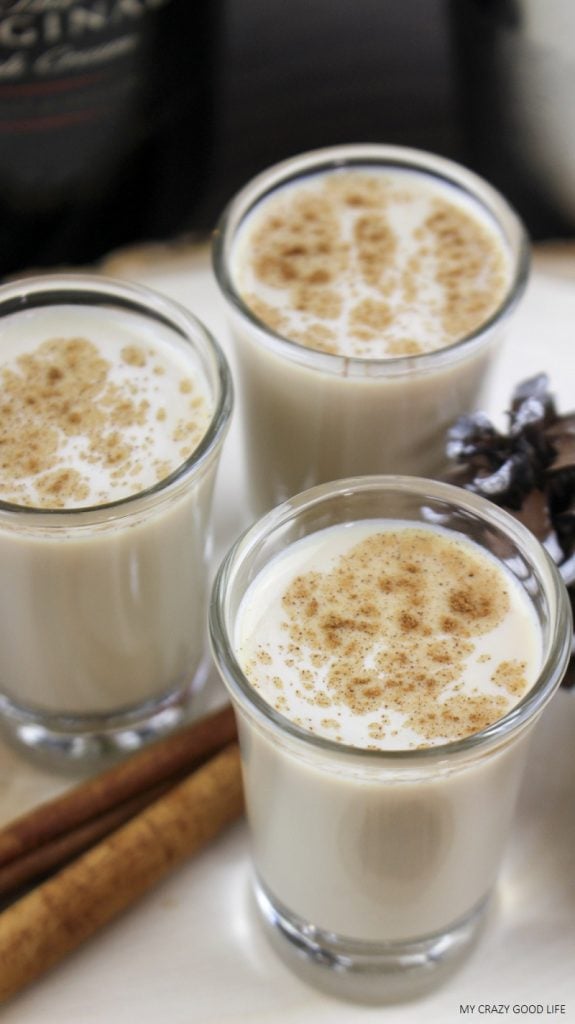 Directions for Making Cinnamon Latte Shots:
Add ice to a cocktail shaker.
Combine the Baileys, Kahlua and Fireball into the cocktail shaker. Cover and shake, shake, shake!
Strain and pour into shot glasses. Sprinkle with cinnamon, if desired.
ENJOY!
Delicious ideas:
Add brown sugar to the top of these instead of the cinnamon and sugar
Add this shot to a cup of coffee!
If these aren't sweet enough you could add some simple syrup to the mix
Other delicious holiday drink recipes: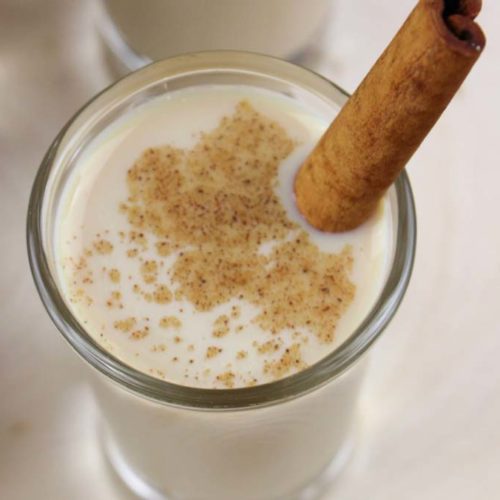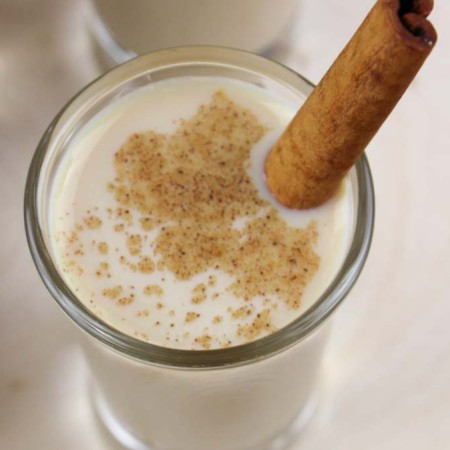 click the stars to rate!
Cinnamon Dolce Latte Shots
Servings 6
These cinnamon latte shots will warm you up and keep you going! A delicious shot recipes that you'll love to share!
Ingredients
3 oz Bailey's Irish Cream
3 oz Kahlua Coffee Liqueur
3 oz Fireball Cinnamon Whiskey
6 ice cubes
Ground Cinnamon and sugar, for garnish
Instructions
Add ice to a cocktail shaker.

Combine Bailey's, Kahlua, and Fireball into the cocktail shaker. Cover and shake, shake, shake!

Strain and pour into 6 shot glasses.

Sprinkle cinnamon and sugar on top.
Nutrition
Calories: 117kcal | Carbohydrates: 7g | Protein: 1g | Fat: 1g | Saturated Fat: 1g | Sodium: 2mg | Sugar: 7g