Have you tried making LaCroix cocktails? Making cocktails with LaCroix is SO easy! These 10 low calorie cocktails are delicious and refreshing!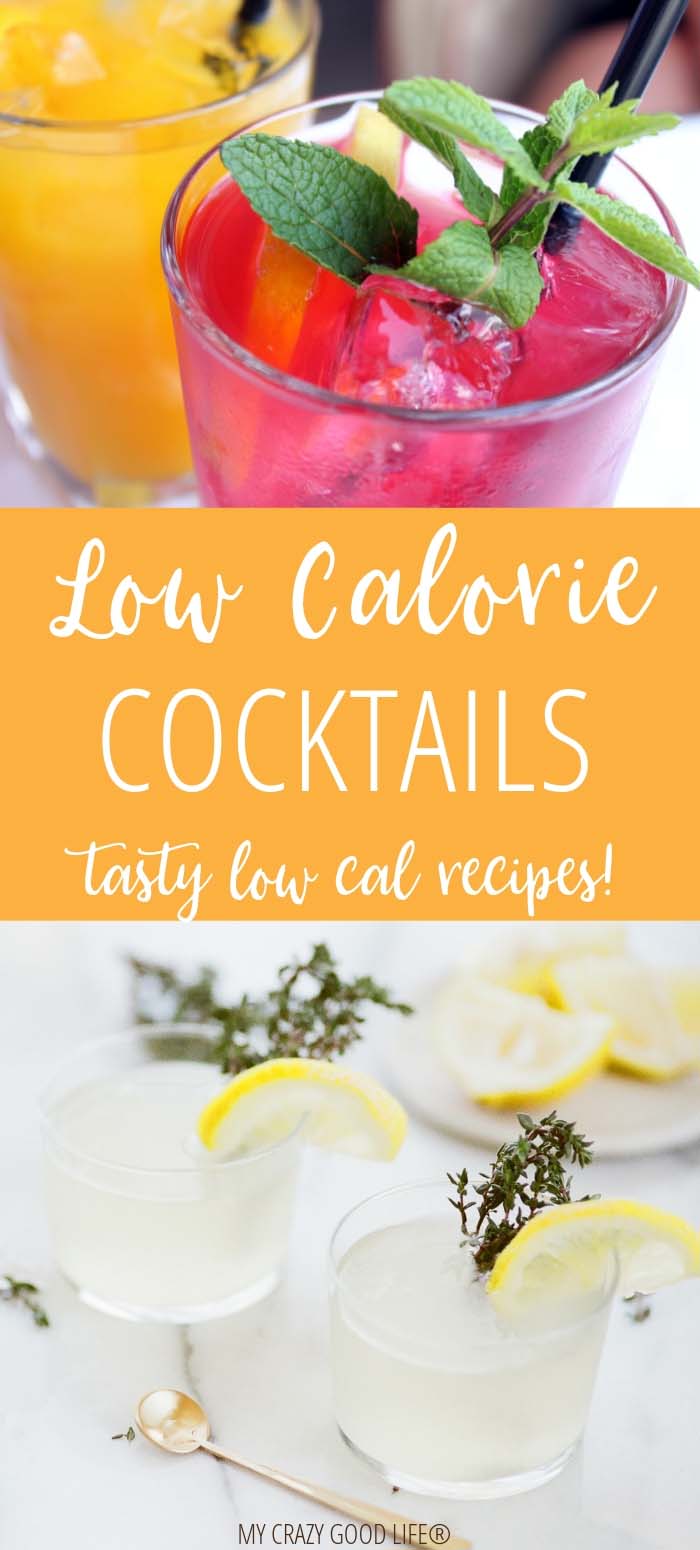 Do you have any cocktails that use LaCroix Sparkling Water?
I've shared a few of my favorite LaCroix cocktails with you in the past. Now you can check out all of the best low calorie cocktails in one spot.
Whip up some of these delicious cocktails with LaCroix the next time you have friends over, they'll be impressed with your creative flavors and you won't have to spend any time in the kitchen. Just open, mix, and pour!
Can I use sparkling water to make low calorie cocktails?
Making cocktails with LaCroix is so easy and the flavor packed punch is built right in thanks to all the many delicious sparkling seltzer flavors available now. It's a simple as adding your liquor or wine and the LaCroix will do the rest!
Do you have a base recipe I can use to make low calorie cocktails?
Yes! Absolutely. You can use this recipe as a base for any delicious low calorie cocktail you'd like to make. You can use any kind of sparkling water in your favorite flavor to change up the flavor and create your own amazing low calorie cocktails.
You will need these ingredients for a low calorie cocktail base:
How to make a low calorie cocktail base:
Squeeze a lime into your glass with ice.
Add tequila.
Fill with sparkling water.
Add a few drops of sweetener or flavor if you'd like.
10 Low Calorie Cocktails You Can Make With LaCroix | Cocktails With LaCroix
I love making low calorie cocktails for parties and events. I can indulge in my favorite flavors without blowing a whole bunch of hard work on a healthy lifestyle! These LaCroix cocktails are perfect for serving guests too, you don't have to spend a whole lot of time cultivating flavors in the kitchen or at the bar which means more time with guests.
100 Calorie Peach Margarita | My Crazy Good Life | Peach is such a great springtime flavor. It's fresh and delicious and makes for an excellent treat on those warmer days!
100 Calorie Watermelon Margarita | My Crazy Good Life | If you like sipping low calorie cocktails by the pool you will definitely need to try this watermelon margarita.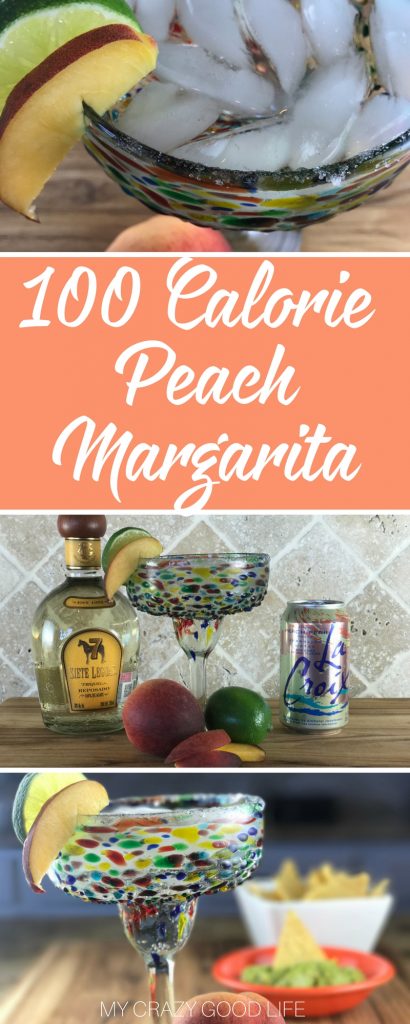 100 Calorie Piña Colada | My Crazy Good Life | Pina coladas are usually packed with sugar and calories, this 100 calorie cocktail is the exception to that rule!
100 Calorie Mango-Pineapple Margarita | My Crazy Good Life | Another 100 calorie cocktail that you won't want to skip. This fruity, delicious, low cal cocktail is perfect for hot summer days or a party with friends.
My Favorite 100 Calorie Coconut Margarita | My Crazy Good Life | This is my go to cocktail. I'm all about the margaritas and this is a little twist on the classic margarita flavor we all know and love.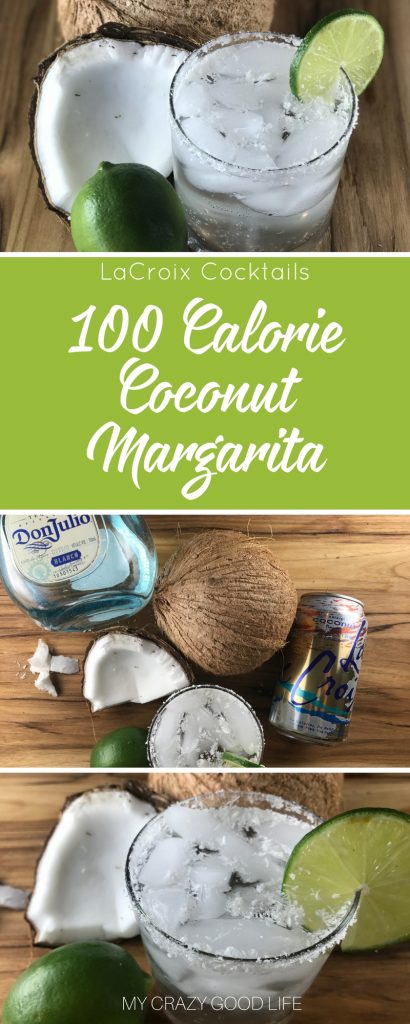 Spicy Paloma | Sugar & Cloth | If you're looking for something a little less margarita and a little more wild and tasty, give this spicy Paloma a try! It's a great low calorie cocktail that you can make in a big batch or individually for yourself!
Red Wine Berry Spritzer | Aggies Kitchen | When I need a fruity low calorie cocktail I like this wine berry spritzer. The sparkling water gives it a nice bubble without being overwhelming!
Cherry Lime Sparkle Cocktail | Making it with Stephany | Anyone love cherry limeade?! If so, you need to try this cherry lime sparkling cocktail. It's like an alcoholic version of your favorite drink!
Sparkling Lemon Drop Martini | With Salt and Wit | Lemon is such a classically refreshing flavor. It makes sense then that this lemon drop martini is such a delicious low calorie cocktail.
Grapefruit and Rosemary Margarita | Wilde Flowers | Grapefruit and rosemary may seem like an unlikely combo but don't pass this one by, it's a delicious low calorie cocktail that looks and tastes great!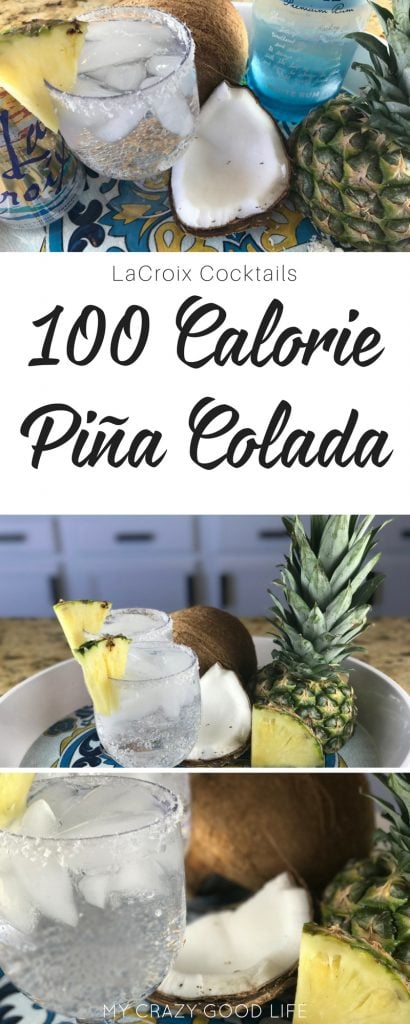 Do you have any appetizers to go with these great LaCroix cocktails?
I sure do! Here are some of my favorite appetizers (also healthy) to make with these cocktails with LaCroix!