This site contains affiliate links. Please see Policies for more information.
Getting ready for game day can be stressful. We all want to have the perfect menu, watching space, and more. These game day cocktails will help you and your guests enjoy your celebration!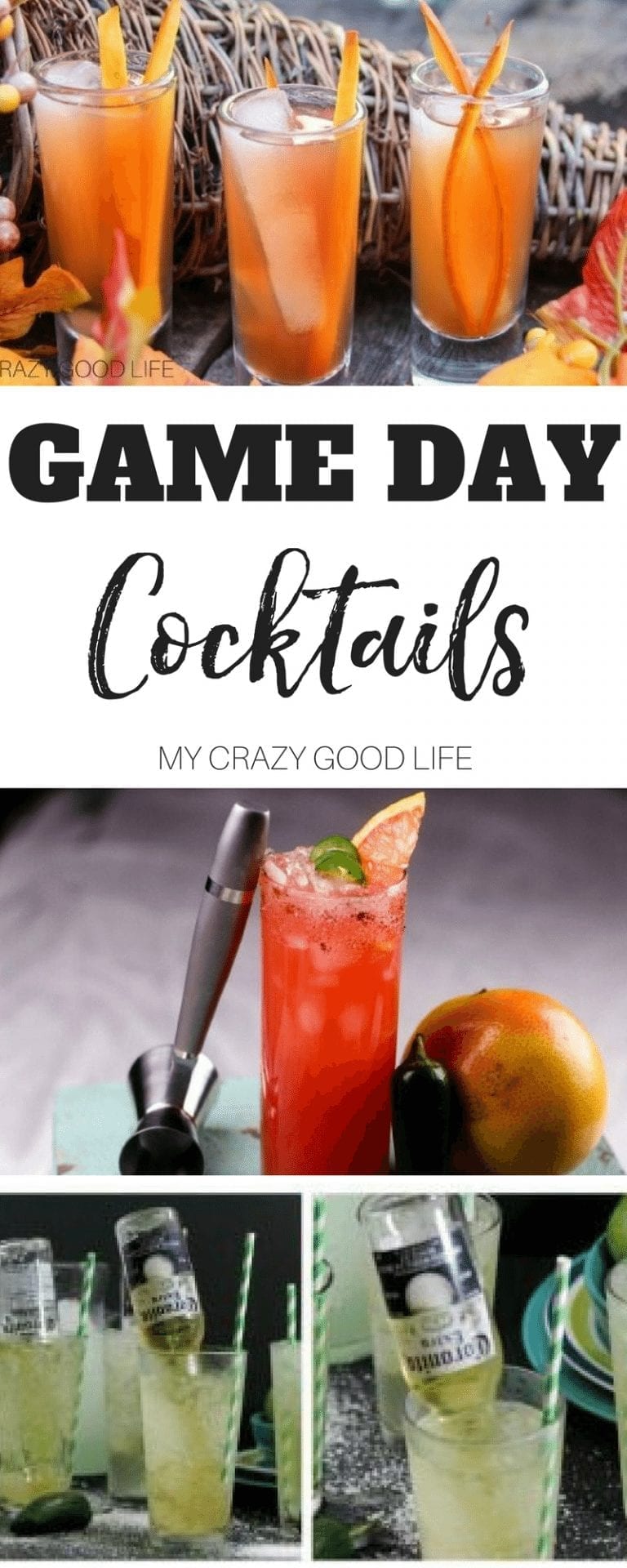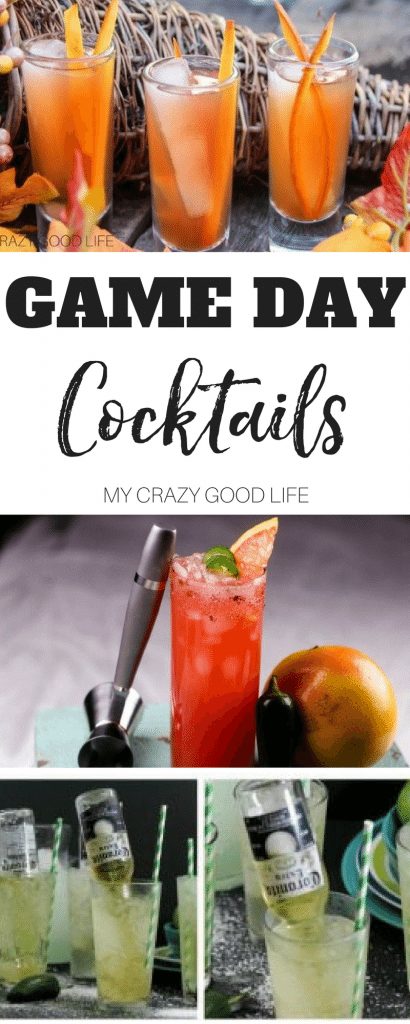 This list of game day cocktails has something for everyone. There is everything from beer drinks to spritzers. You can whip up a few of these in batches for everyone or simply supply the ingredients for your favorites so everyone make their drinks as needed.
Celebrating your favorite team on game day is incomplete without the perfect selection of cocktails. Try out some of these recipes, maybe one will be your new lucky charm!
Game Day Cocktails
Portable Margaritas | My Crazy Good Life
Jalapeno Grapefruit Margarita | My Crazy Good Life
It's no secret that I love margaritas. I think game day cocktails are a perfect opportunity to break out your favorite margarita recipe. If you don't have a favorite yet…I've got some ideas to get you started.
Strawberry Margarita Bubble Tea
100 Calorie Watermelon Margaritas
Ginger Whiskey Bourbon Cocktail
If you can't seem to finalize your menu for game day, check out all of these delicious game day recipes. They're all lighter options that are full of flavor not calories and fat!
Berry Peach Bourbon Cocktails | My Crazy Good Life
Champagne Margaritas | My Crazy Good Life
Apple Cider Margaritas | My Crazy Good Life
100 Calorie Peach Margarita | My Crazy Good Life
Are you looking for a printable version of some of these recipes?! Check out my ebooks Crazy Good Margaritas and Crazy Good Cocktails!