Cucumber is an ingredient that is always included in refreshing and detoxifying drinks. Lucky for you this recipe includes that awesome refreshing ingredient…in a margarita! This strawberry and cucumber margarita recipe is a sweet and refreshing twist on the classic margarita on the rocks recipe.
There's never a bad time for a margarita, this one especially. Cucumber is a vegetable and vegetables are good for us… that means we can put this recipe in the "must try" column with no guilty feelings afterwards, right?
Of course I have to recommend that you mix some of these up to share with friends. Drinks always taste a little bit better when they're shared with friends and family. It doesn't have an overwhelming taste of the traditional margarita, so even those who don't typically like margaritas can enjoy this sweet and refreshing drink. Take this cucumber margarita recipe for a spin, I'll bet it becomes a fast favorite!
If strawberry and cucumber margaritas are not your idea of a tasty drink, check out
all of the margarita recipes
here, and find one that you love!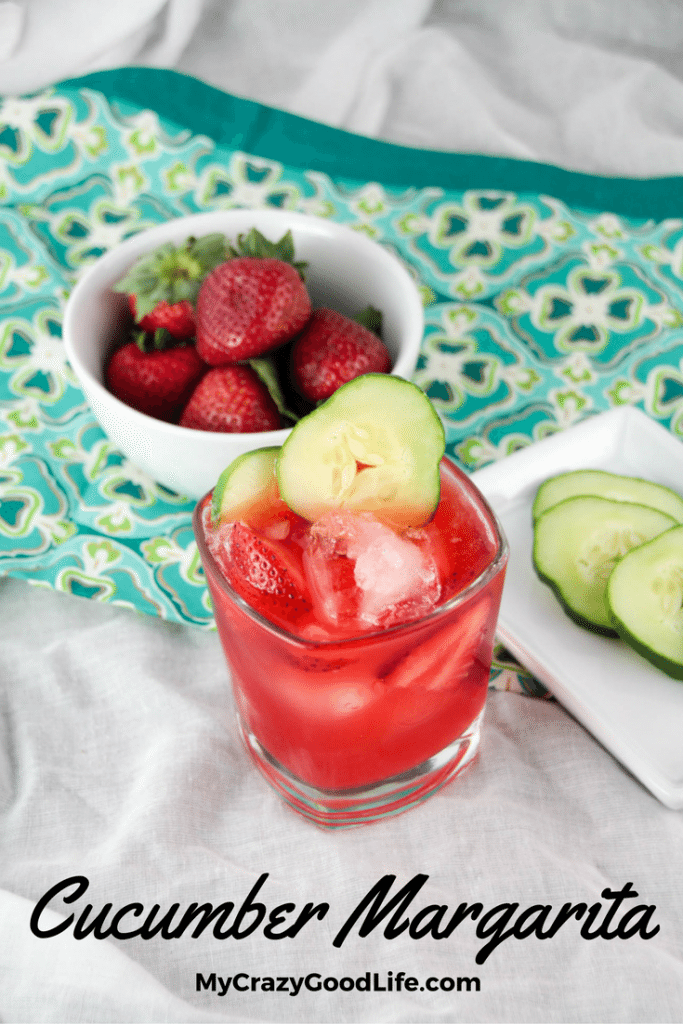 Ingredients Needed to Make Strawberry and Cucumber Margarita: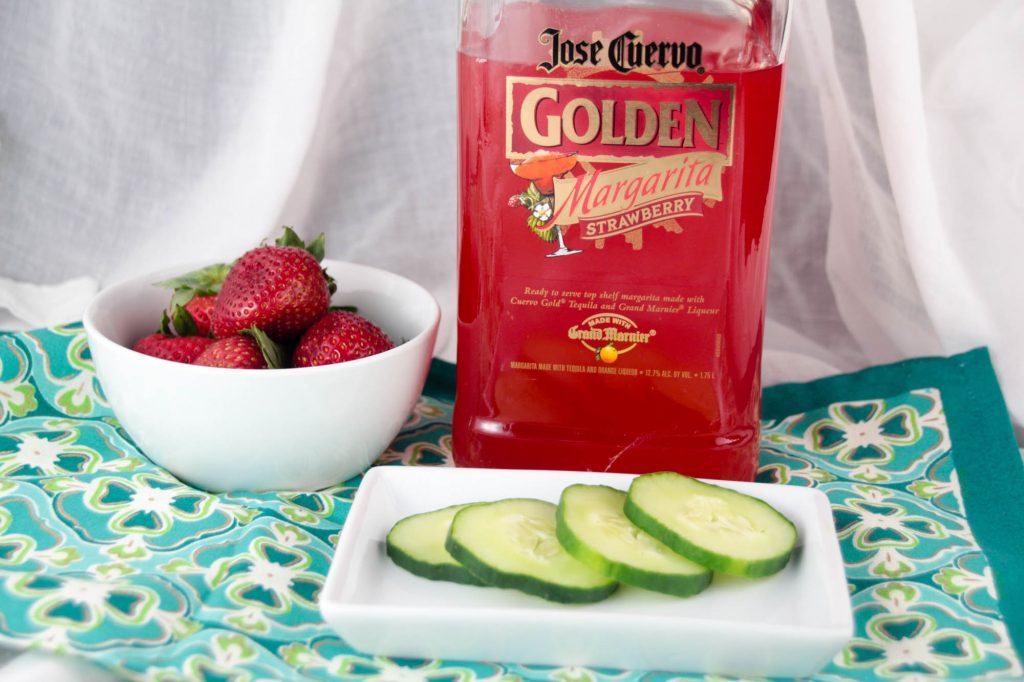 1 ounce Tuaca Liqueur
4 ounces Jose Cuervo Strawberry Margarita Mix
2 Strawberries washed and sliced
3 Cucumber slices
Ice cubes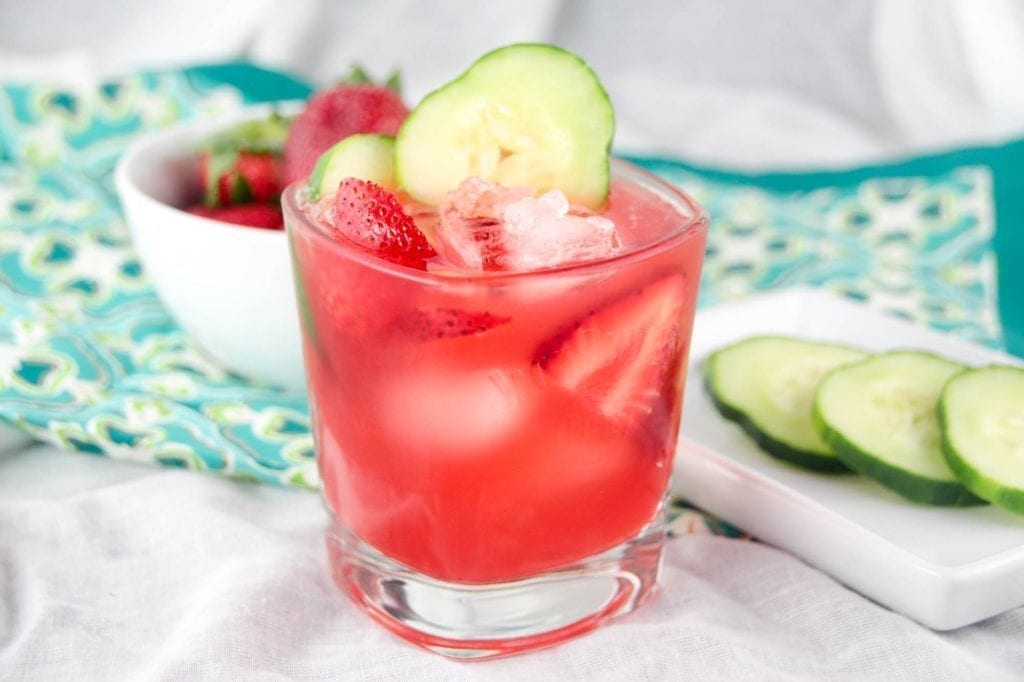 Directions to Make Strawberry and Cucumber Margaritas:
In a cocktail shaker add Tuaca liqueur, strawberry margarita mix, and ice.
Stir mixture with a stirrer stick.
Strain mixture into a standard rocks glass.
Garnish with slices of ripe strawberry and sliced cucumber.
Serve.