I have a dear friend who made an amazing dip recipe while I was visiting her a few years ago, and I started making it for my friends in Arizona. Now, I can't stop making it.
When I introduce people to it, they rave. Then they ask for the recipe. They talk about it for a few days. Then they ask when I'll make it again.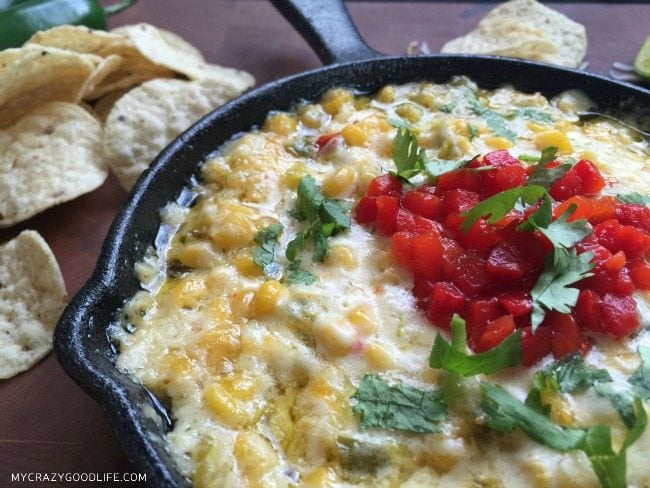 It's a vicious cycle I'll gladly participate in. Because the dip is de-licious.

Ingredients for Spicy Mexican Corn Dip
Though I don't normally make recipes with so many "out of the pantry" ingredients, this one is perfect because you can always have the ingredients on hand. No running to the store last minute, no advance planning for making the dip. I always keep the canned ingredients in my pantry and the refrigerated ingredients are ones that we always have in there.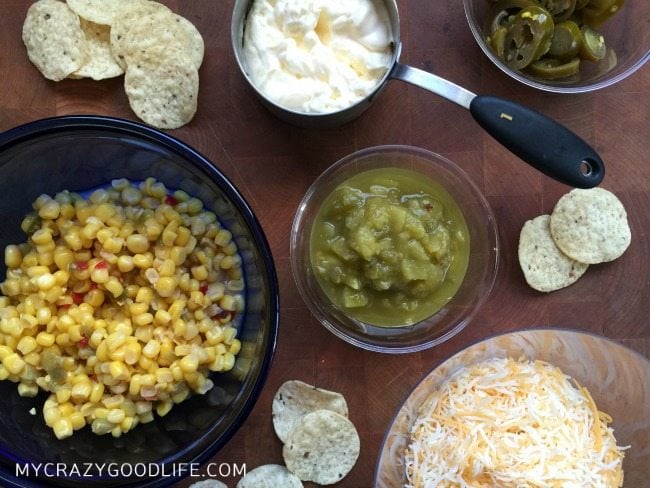 1 can diced green chilies
1/2 can diced jalapenos
1 can fiesta corn (with red and green peppers in it)
3/4C mayonnaise
1 1/4C shredded unseasoned Mexican cheese
Directions
Lightly grease one pie plate (or use a cast iron skillet)
Mix together all ingredients and add to your plate or skillet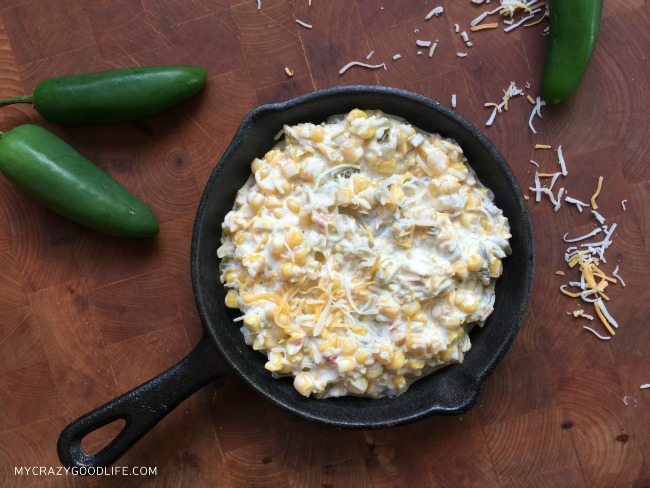 3. Bake at 400 degrees for 30 minutes (though, I've been known to cook it for less time and extend the next step's broil time so it's done faster)
4. Brown the top of the dip for 5 minutes on the broil setting
5. Serve with tortilla chips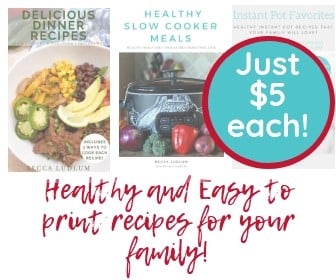 If you're looking for more delicious recipes, or perhaps some margaritas to pair this dip with, I have some right here.