If you've visited me here before you probably know that I enjoy margaritas. If not, welcome, I like margaritas. There are TONS of margarita recipes here that you can try out. Now that fall is upon us the leaves are changing, the nights are getting cool, and you might think that margarita season is fading away…I won't let that happen! Apple Cider Margarita Shooters have just enough of that fall zing that I crave on occasion and all the kick of my favorite margarita recipes. The best of both worlds all rolled up into one.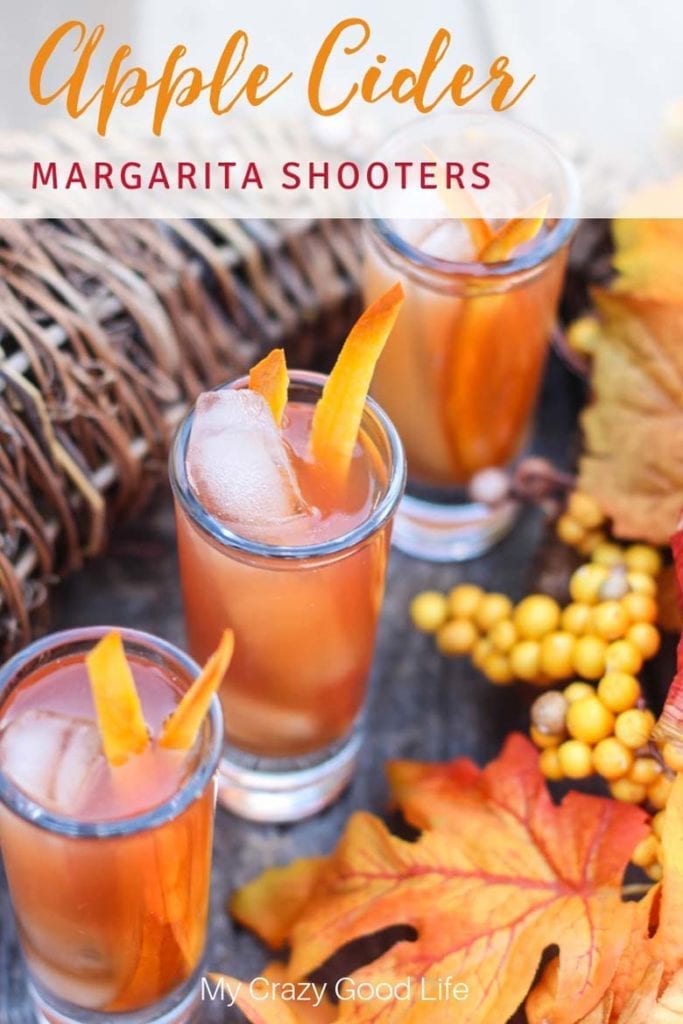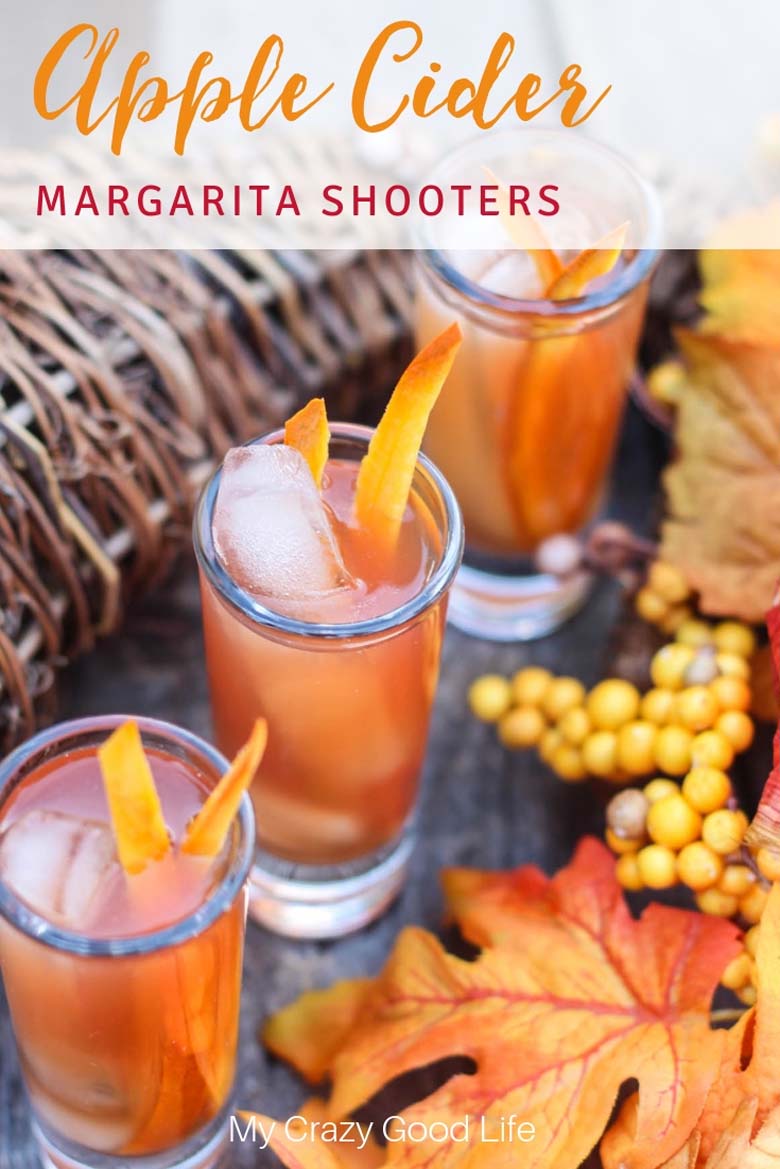 Nowadays it seems like they make a pumpkin flavored everything. Keeping with that lovely fall theme, I present to you the Apple Cider Margarita Shooters with Pumpkin Zest.
This perfectly autumnal drink will knock your socks off. It's delicious and so festive, perfect for parties or even Thanksgiving.
Maybe you don't need a drink to get through the holiday season but I'd bet it would make it a lot easier and more fun, certainly more entertaining at the very least. This is a great drink for the holidays.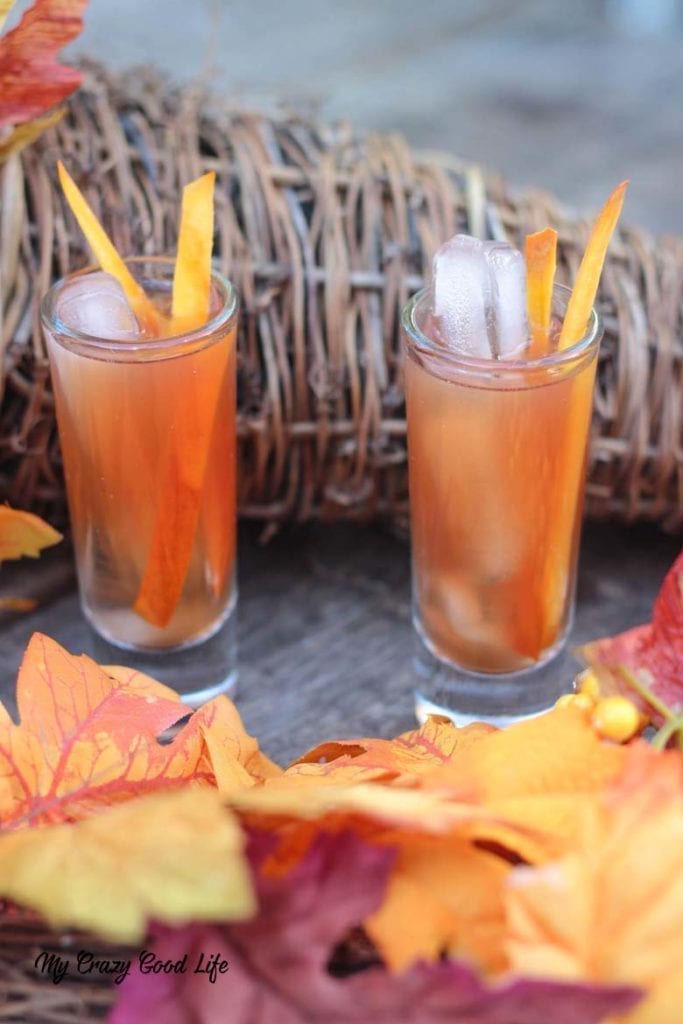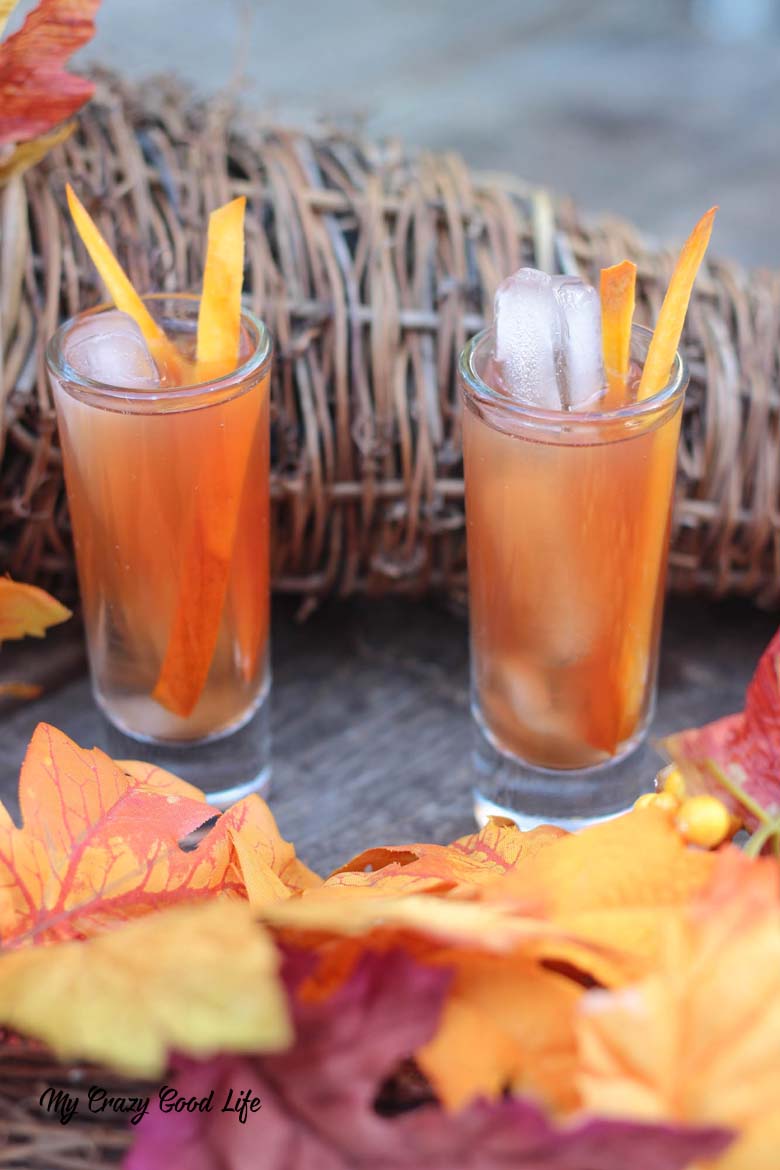 Ingredients Needed for Apple Cider Margarita Shooters: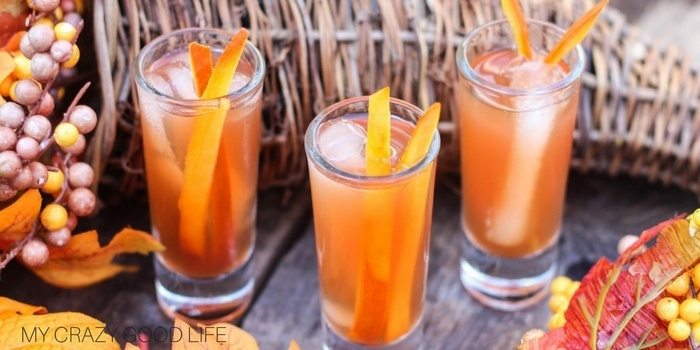 Directions Apple Cider Margarita Shooters:
In a cocktail shaker add pure cranberry juice, triple sec, and apple cider.
Secure the lid and shake vigorously for 30 seconds.
Pour the contents into a glass and add the Tazo organic cinnamon apple tea bag.
Let the tea bag steep for 10 minutes. (the longer it steeps the more intense the flavor)
Strain the cocktail into shooter glasses filled with ice.
Garnish with long strands of thinly sliced pumpkin.
Serve.