This site contains affiliate links. Please see Policies for more information.
These delicious 21 Day Fix Zoodles recipes are a great way to not only cut calories and carbs but also make your favorite recipes compliant with your diet program. Zoodles are basically noodles that are made from vegetables.
How did Zoodles get started?
Originally they were Zucchini that had been run through a spiralizer to create long, noodle-like strands. Now they have become so popular that they are made from all kinds of vegetables. You can make them from onions, sweet potatoes, carrots, squash, and even beets!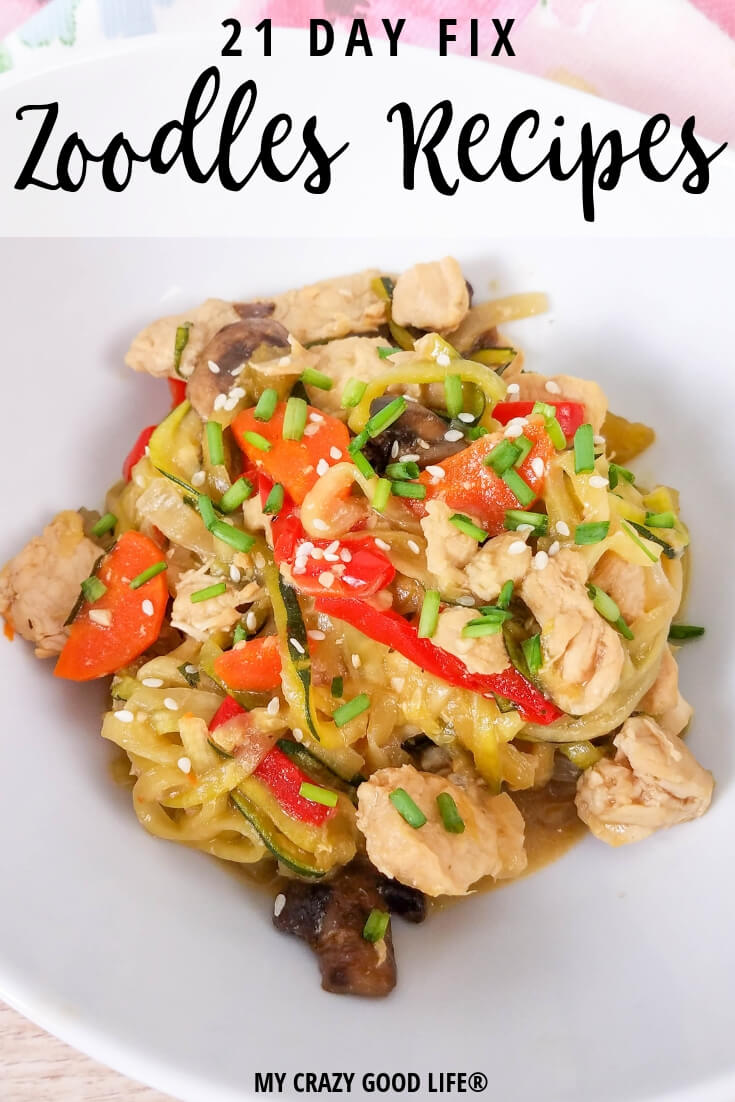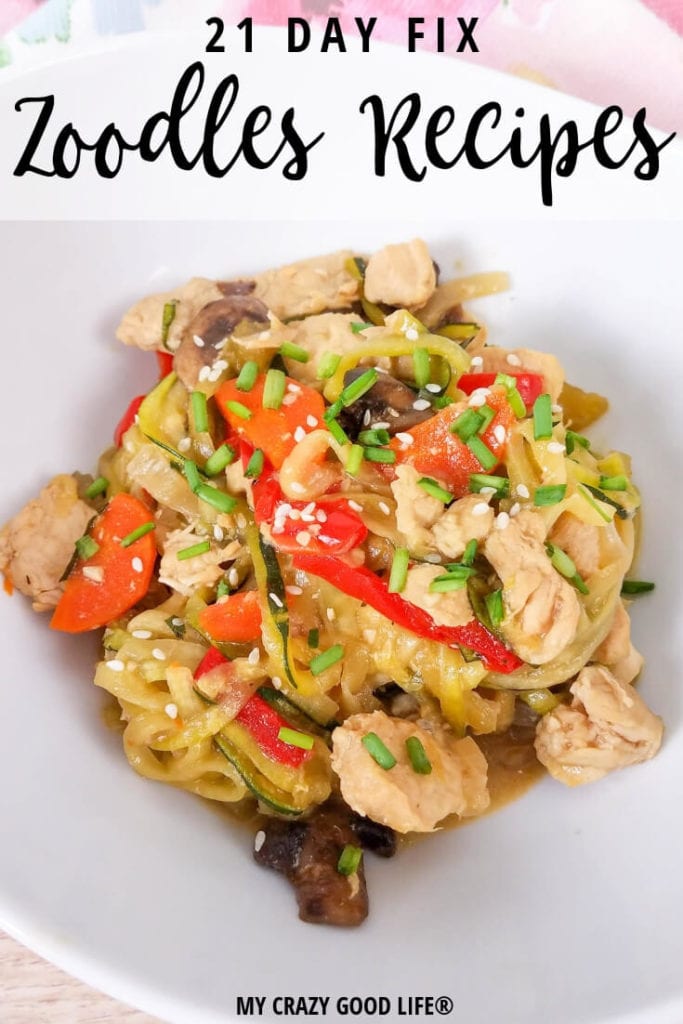 Why should I use zoodles instead of noodles?
By replacing the noodles in a pasta dish with zoodles you make it much healthier. It is also a good idea to make sure your sauce is on the healthy side as well, but this one substitution can make a big difference!
Can I customize these 21 Day Fix Zoodles recipes?
21 Day Fix zoodles recipes are fun because they are so easy to mix and match. You can substitute your favorite kind of zoodles to make each recipe unique and new.
These recipes are also great for making your weekly meal plan. You can spiralize your veggies and have them ready to go for a whole range of 21 Day Fix zoodles recipes–I actually like zoodles better when they're reheated!
Can I meal prep with these zoodles recipes?
Yes, of course! Meal prep is one of my favorite ways to make sure I stay on track with my 21 Day Fix plan. These 21 Day Fix zoodles recipes are easy, delicious, and great for planning my week!
Another great feature for meal prepping is the 21 Day Fix meal prep containers. They'll work with not only the 21 Day Fix meal plan but also the meal plan for Core De Force and other Beachbody programs.
21 Day Fix Zoodles Recipes To Try!
Steak Fajita Zoodles  We love making fajitas, it's one of our weekly staples. This lighter version which includes plenty of veggies and zoodles is even better.
Chicken Lo Mein  One of my favorite asian inspired dishes that is made with noodles! Yum!
Basil Curry Zoodles with Asian Meatballs | The Foodie and the Fix | I love anything with a meatball…this basil curry with zoodles is no exception!
Basil Pesto Zoodles | Carrie Elle | This one is seriously delicious and amazing! If you like pesto…or are even pesto curious, this is one zoodle recipe you have to try.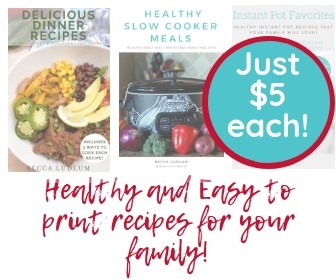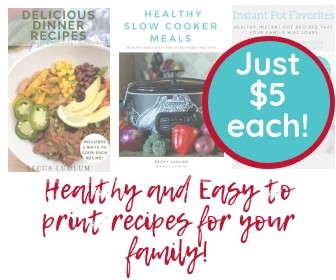 Chicken and Zucchini Noodle Caprese | SkinnyTaste (each serving = 1R, 1G, 1B) | This amazing zoodle recipe is great for the whole family. Plenty of protein to keep everyone full and satisfied!
Chicken Zoodle Stir Fry | Strictly Delicious (1 serving (1/2 recipe): 1R, 2G, 1tsp) | Another delicious stir fry that is made even better with healthy zoodles!
Spicy Thai Chicken Zoodle Soup | Fashionable Foods (1 serving: 1tsp, 1R, 1G) | Looking for a zoodle recipe that can turn up the spice?! This is the one! This spicy Thai chicken zoodle soup is healthy, delicious, and perfectly spicy.
Clean Eating Shrimp Zoodles | The Gracious Pantry (1/3 recipe: 1G, 1R, 1B, 1tsp) | There's just something about zoodles and shrimp that goes so well together! It doesn't hurt that this shrimp and zoodles recipe is super tasty as well as healthy!
Skillet Zoodle Lasagna | Clean Food Crush (1/3 recipe: 1tsp, 1R, 2G, 1 blue if using cheese) | Keep in mind that adding zucchini noodles to your lasagna is going to make it super watery–make sure to follow the recipe completely to be sure it's not runny!
Spicy Sriracha and Lime Chicken Zoodle Soup | Peas and Crayons n(1/2 recipe: 1R, 1G) | Another spicy zoodle soup recipe that has a zesty lime chicken twist!
Zoodles with Avocado Sauce | Simply Vegan Blog (1/2 recipe: 2G, 2B, 1/2 O) | If you love avocado you have to try this zoodles with avocado sauce. It's creamy and delicious with just the right amount of freshness.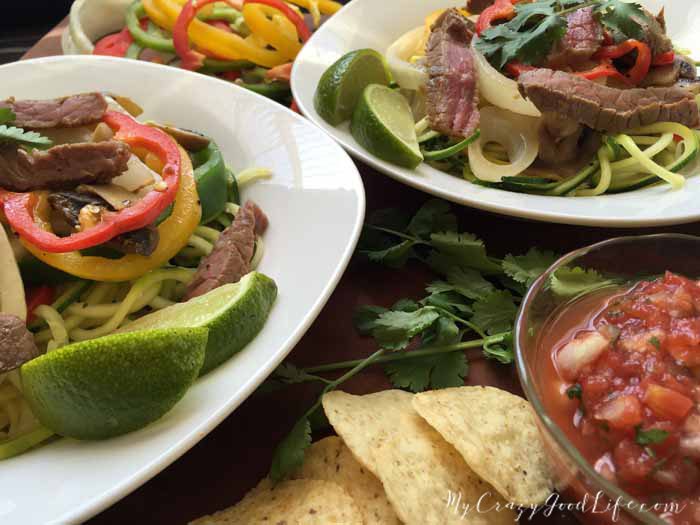 Bruschetta Grilled Chicken Zoodle Bowls | Whitney Bond (1/2 Recipe: 2tsp, 2R, 2G, 1/2 B) | This zoodle bowl recipe is fresh and tasty. It's an easy dinner recipe that the whole family will enjoy.
Zoodles and Turkey Meat Sauce | Classy Clutter (1/2 Recipe: 3G, 2R) | A classic meat sauce recipe with a healthy twist! This is a great recipe to start with if you are new to zoodles! It's very forgiving and easy to make.
Clean Eating Asian Zucchini Noodle Stir Fry | Clean Food Crush (1/3 Recipe: 2tsp, 1R, 3G) | There's just something so perfect about stir fry with zoodles. This recipe has 3 greens! That's excellent for all of you fixers who are looking for ways to get in all those green containers.
Cup'O Zucchini Noodles with Chicken | Hungry Girl (Entire Recipe: 1R, 2G, .5 Y) | Looking for a great lunch recipe that doesn't come in a cup?! This zoodle recipe is easy to make and perfect for meal prep..the healthy way!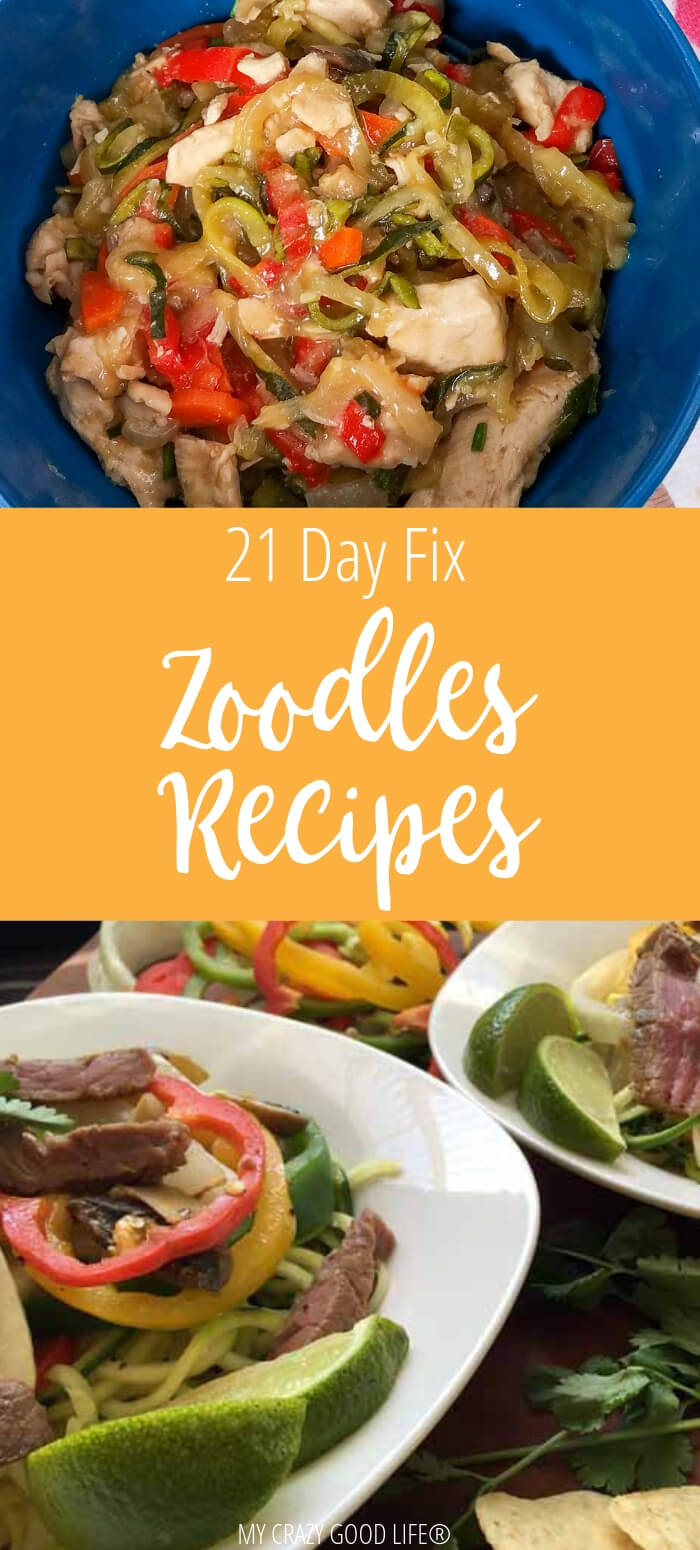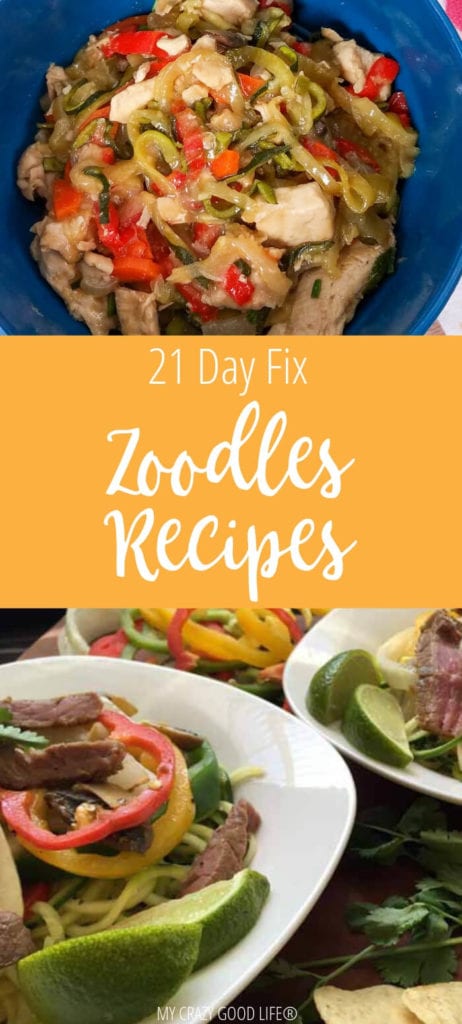 Do you have more 21 Day Fix recipes I can try?
Sure! I have lots of different kinds of 21 Day Fix recipes and resources! If you're looking for more delicious 21 Day Fix recipes, I have a few for you ;)
Save