This site contains affiliate links. Please see Policies for more information.
Instant Pot Frozen chicken recipes will save you time, dishes, and hassle. These frozen chicken Instant Pot recipes are perfect for weeknight family dinners when you forget to thaw chicken, plus they make it easy to cook dry rice in your electric pressure cooker. Making healthy dinner recipes in the Instant Pot has never been so easy.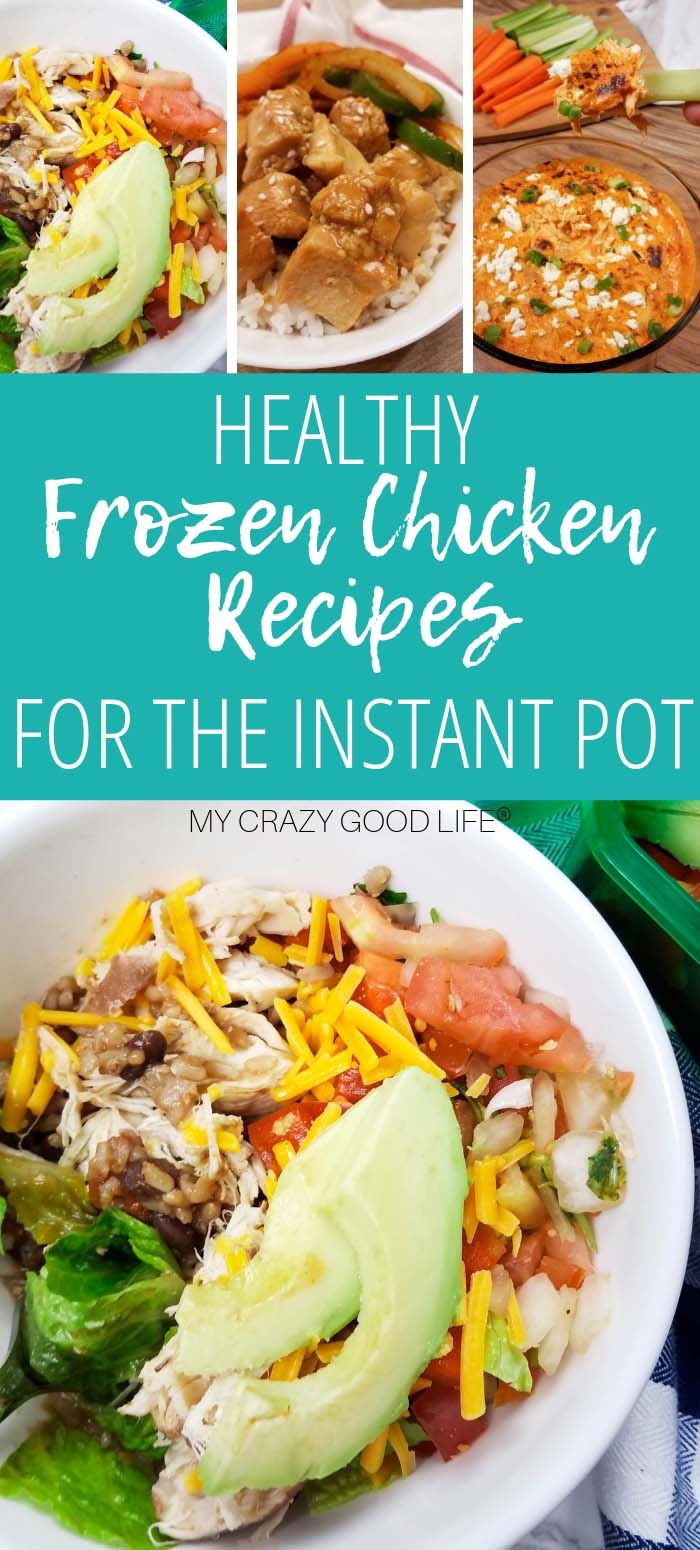 Instant Pot Frozen Chicken Recipes
One of the main reasons I love cooking with my Instant Pot is because it can take something like frozen chicken breasts and turn it into dinner within about 20 minutes. If you like one pot cooking you'll love these Instant Pot frozen chicken recipes!
These frozen chicken recipes for the Instant Pot combine all of the aspects of one pot cooking that you know and love with the speed and versatility of an electric pressure cooker.
My favorite kitchen appliance really shines when it comes to these frozen chicken recipes for the Instant Pot. I don't like cooking frozen chicken in the Crockpot because of the food safety concerns but with the speed of the Instant Pot I know I can safely and easily go from frozen to cooked!
What is an Instant Pot?
The Instant Pot is pretty much the best kitchen appliance ever! It's technically a programmable electric pressure cooker that can do all of the things!
It can replace all sorts of stuff in your kitchen like the slow cooker, the rice cooker, a steamer, and more. I use mine to make all kinds of things from healthy dinners for my whole family to desserts and even cheesecake!
If you'd like more info on the Instant Pot and what it can do, check out these helpful resources: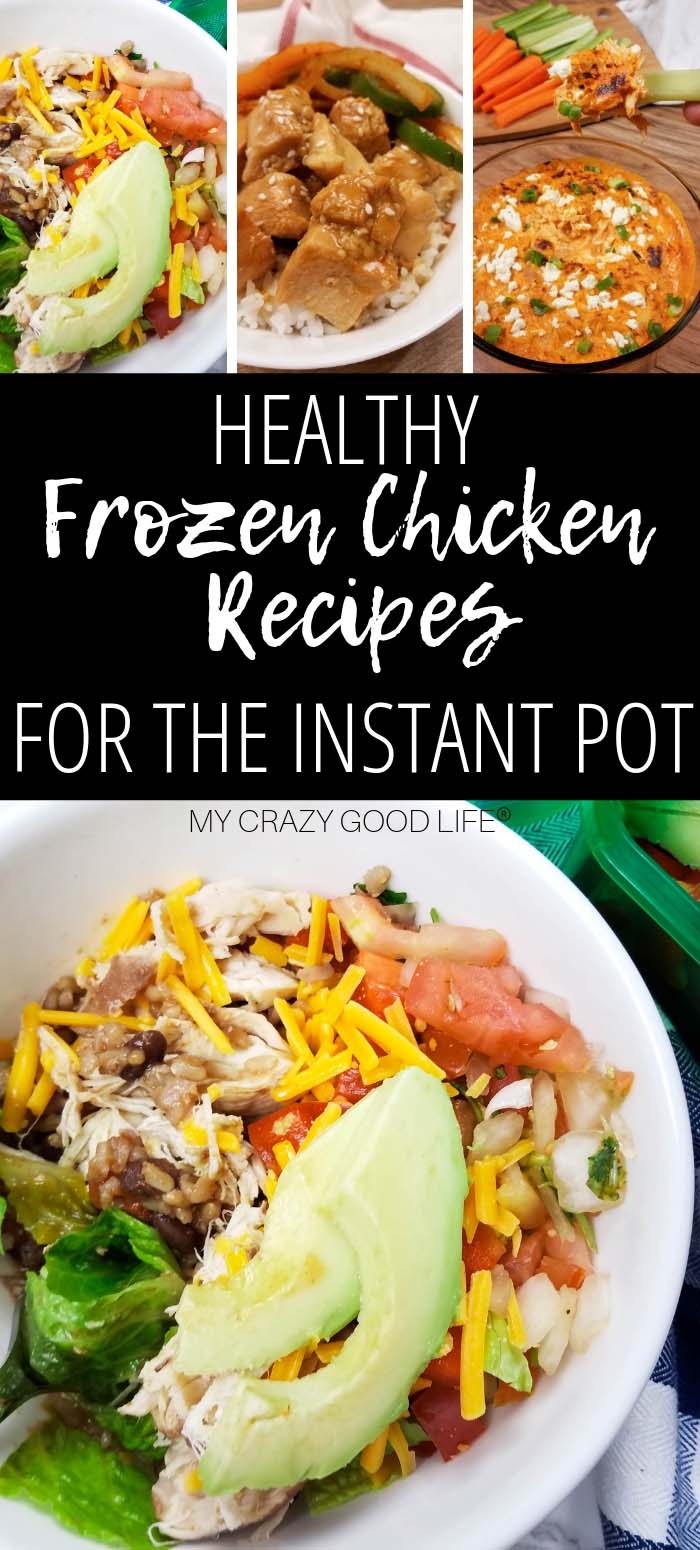 Frozen chicken breast recipes for the Instant Pot:
Let's dive right in to some these amazing frozen chicken recipe for the Instant Pot! You can create a masterpiece for dinner tonight without thawing out any chicken or waiting around for them to defrost before you throw them into your favorite recipe. These frozen chicken recipes for the Instant Pot make life so quick and easy!
My Instant Pot Frozen Chicken Recipes: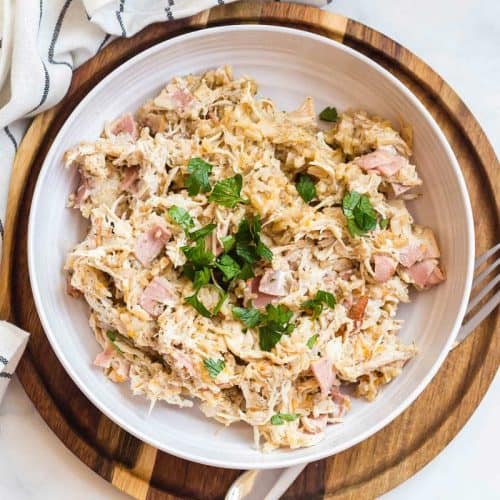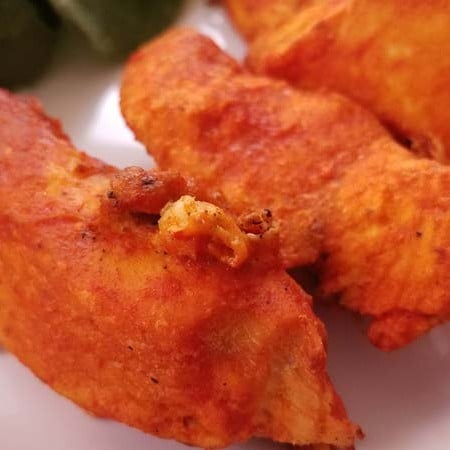 Healthy Buffalo Chicken Dip with Cottage Cheese
View Recipe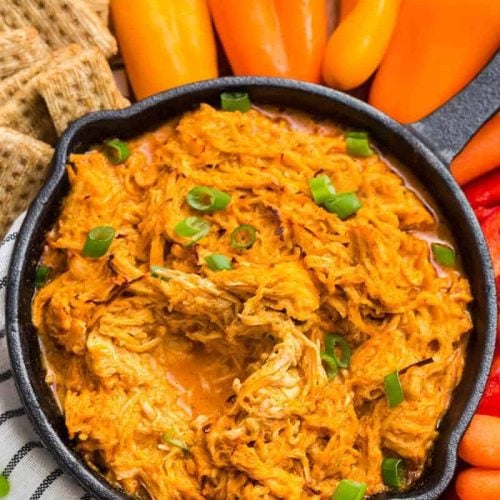 Instant Pot Cilantro Lime Chicken Drumsticks
View Recipe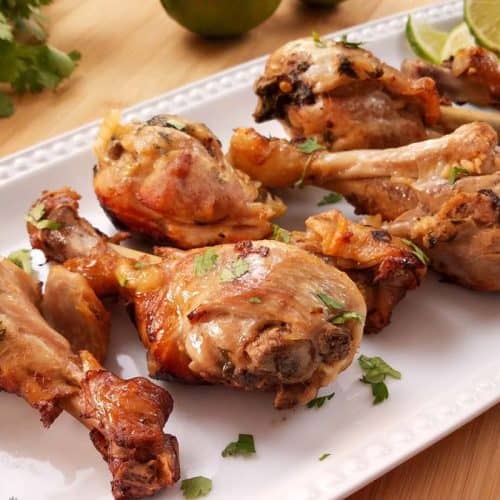 Instant Pot Orange Chicken | Healthy Orange Chicken
View Recipe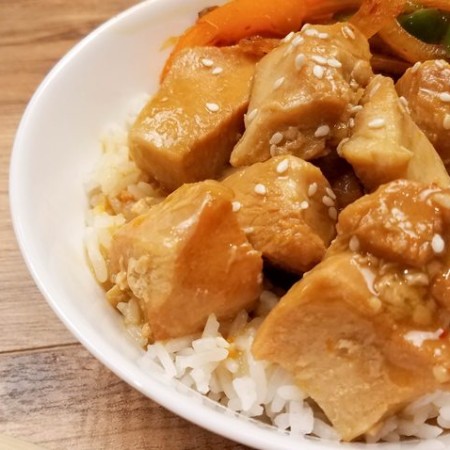 Instant Pot Burrito Bowl with Frozen Chicken
View Recipe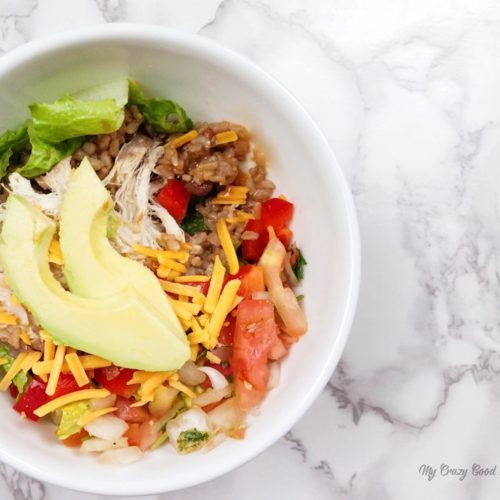 Great Instant Pot Frozen Chicken Recipes From Other Sites: