This site contains affiliate links. Please see Policies for more information.
The Instant Pot has grown in popularity since the day it was unveiled. They have introduced several new models and styles since then, not to mention they come in several sizes each.
Here is my research about the difference between Instant Pot models, so you can easily choose which is best for your kitchen.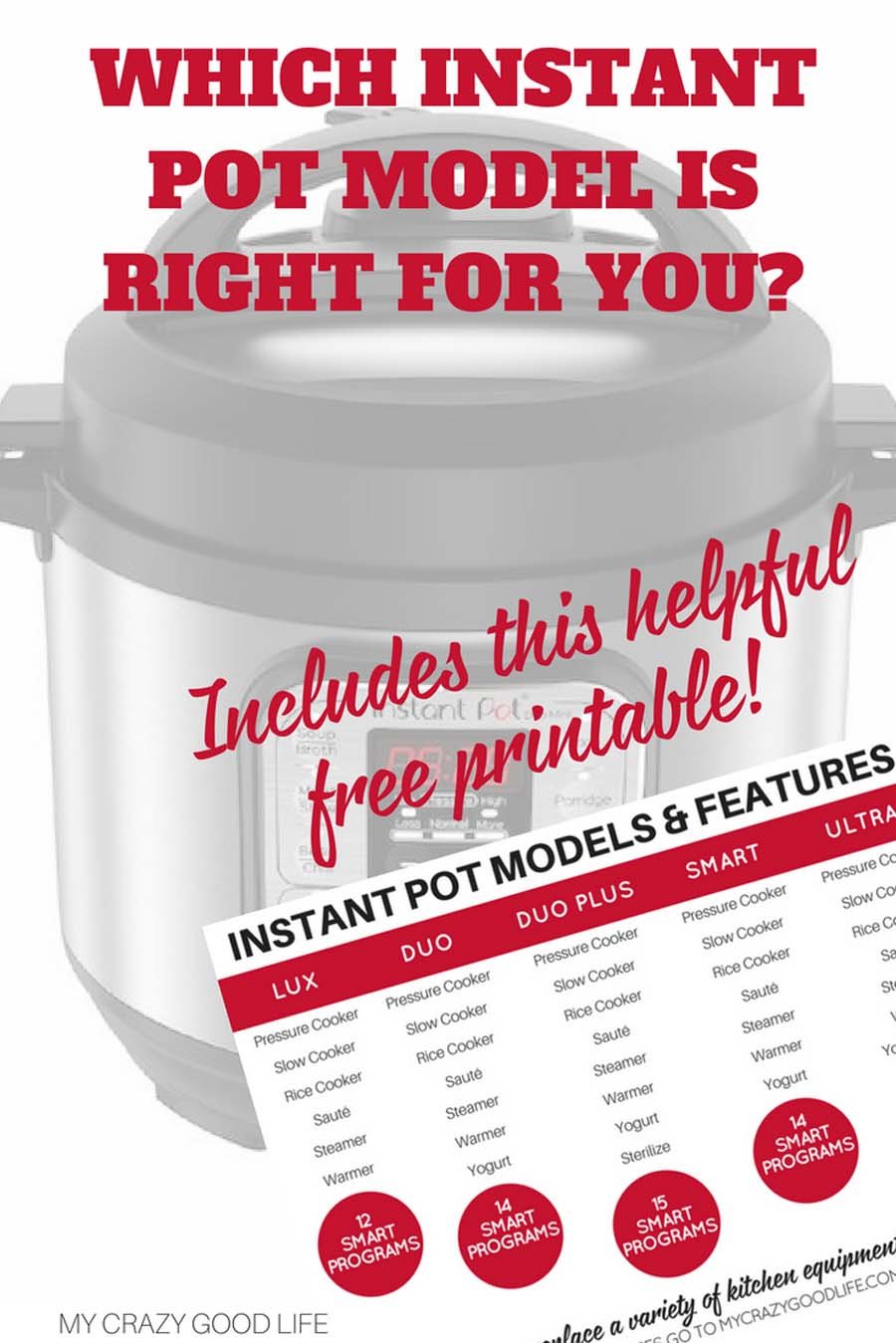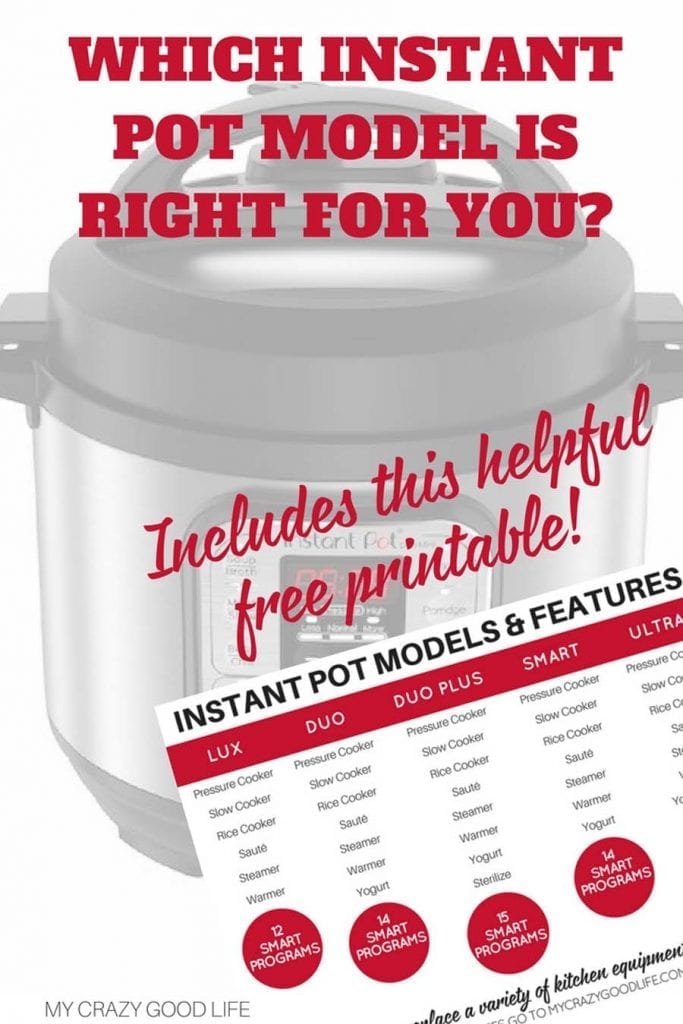 A lot of you have noticed that I LOVE my Instant Pot and I use it regularly to make recipes to share with you here at My Crazy Good Life. It's important to know the difference between the models so you can get one that will work for you and your family.
Hopefully this can help those of you who have written in and asked me which model is right for you. If you are very new to the world of electric pressure cookers, world check out this introductory post about what the heck we're talking about.
Instant Pot Models
There are four main models: LUX, DUO, ULTRA, and SMART. There is also the DUO PLUS, which is an amped up version of the DUO models and the GEM which is a slow cooker.
Each model was released one after the next with new design elements and features. None of the features have been retired or removed so you don't have to worry when upgrading that you will lose any features or elements that you really love in your current model.
Which features are included on all models?
While some of the models have different and unique features depending on their model type, all pots share these features and functions:
high pressure cooking
sauté
slow cooker function
steaming
rice cooker
stainless steel inner cooking pot
We'll talk about the difference between models shortly but these common features are important. These are the features you are going to use frequently, and in some cases you will use these daily.
All of the models: LUX, DUO, ULTRA, and SMART, include these features. Personally, I use the sauté feature and the pressure cooking most often. These features allow the Instant Pot to replace your rice cooker, slow cooker, pressure cooker, steamer, and even the stovetop and frying pans.
With a little practice you can even use your new pressure cooker to bake. Keep in mind that this is technically steaming–but you can make baked goods this way. Here are some of my favorite healthy dessert recipes:
All models include a manual program so you can adjust features and create cooking times and pressures that work for you and your unique recipes.
What's the difference between each model?
Each model includes the features listed above, but then there are a few features that are included in one model but not in others.
Before we get to the specifics for each model, let's take about sizing. There are three main sizes (not all models come in all sizes)–3 quart, 6 quart, and 8 quart. The best model for you will depend on the size of the meals you typically cook.
There are definitely some cooking differences that happen depending on the size of your pot–I've written here about Instant Pot cooking differences.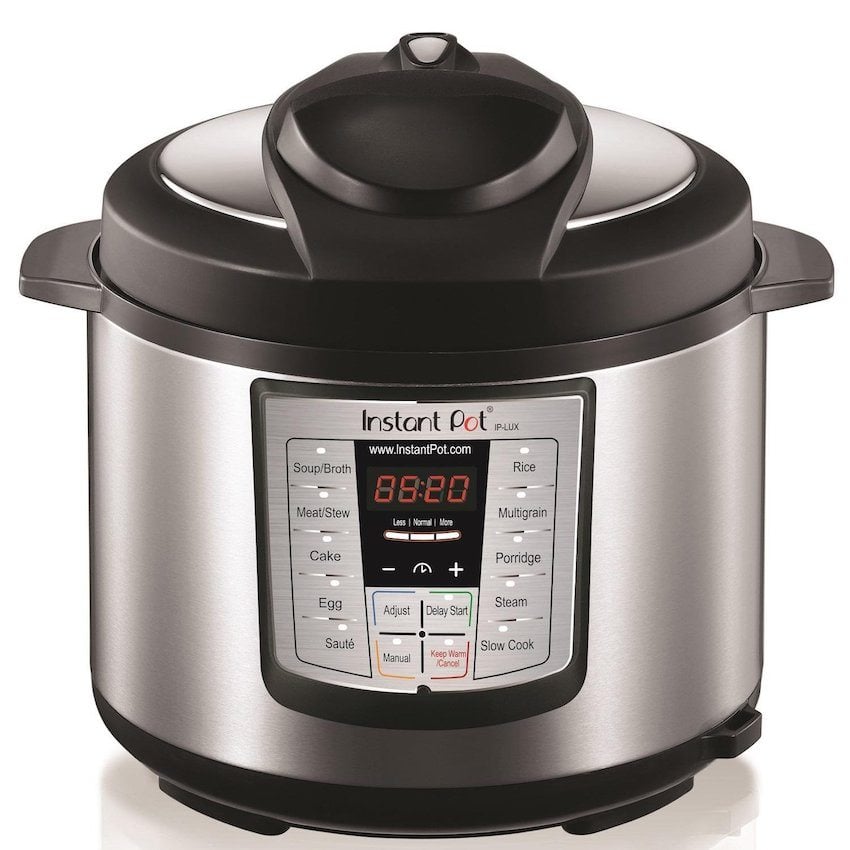 The Lux Model is the base model. It doesn't sterilize or cook at low pressure, and it lacks the lid rest on the handle and the self closing pressure valve of some of the other models.
If you don't plan on making yogurt or other recipes that need a sterilize and low pressure feature, you can absolutely benefit from the LUX model. It can sauté, cook on high pressure, and function as a rice cooker. It has a warming function and of course comes with the standard stainless steel pot.
The LUX model is great for beginning with pressure cooking and it has all of the great safety features that are included in all of the Instant Pot models and sizes. The LUX model is considered the 6-in-1 cooker.
The LUX model comes in these sizes: 3 Quart Mini, 5 Quart, 6 Quart, & 8 Quart
LUX Model Colors: The LUX model is the only one that comes in different colors. At this time, the 6 quart version comes in a red model and a blue model as well as the traditional black.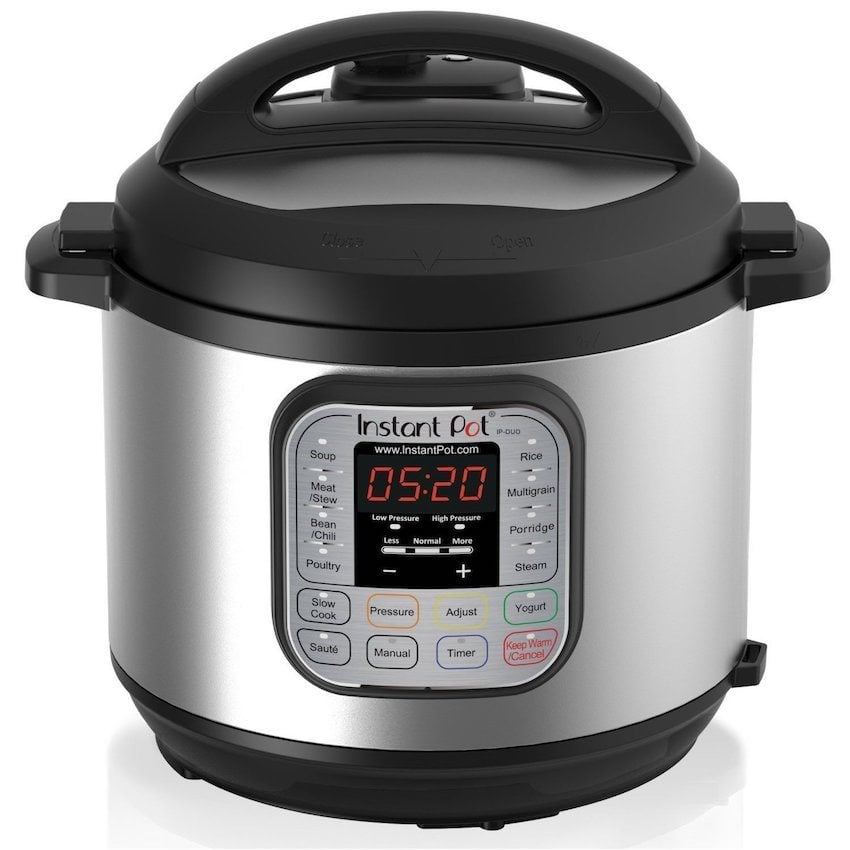 DUO Model (this is the model I have!)
The DUO is a step up from the LUX model but not quite as feature packed as the SMART model. If you are looking make yogurt in your Instant Pot, the DUO will suit you well.
The DUO model is the 7-in-1 cooker and compared to the LUX model it steps up in two important areas; it can cook yogurt and it has a low pressure cooking setting.
The DUO also has the lid rest in the handle which is included in every model after the LUX. The DUO model is kind of the middle of the road, it's got plenty of features, it's great for most users.
At the end of the day, the DUO is still taking over most of the duties you expect from other appliance in the kitchen.
DUO Sizes: 3 Quart Mini, 5 quart, 6 Quart, & 8 Quart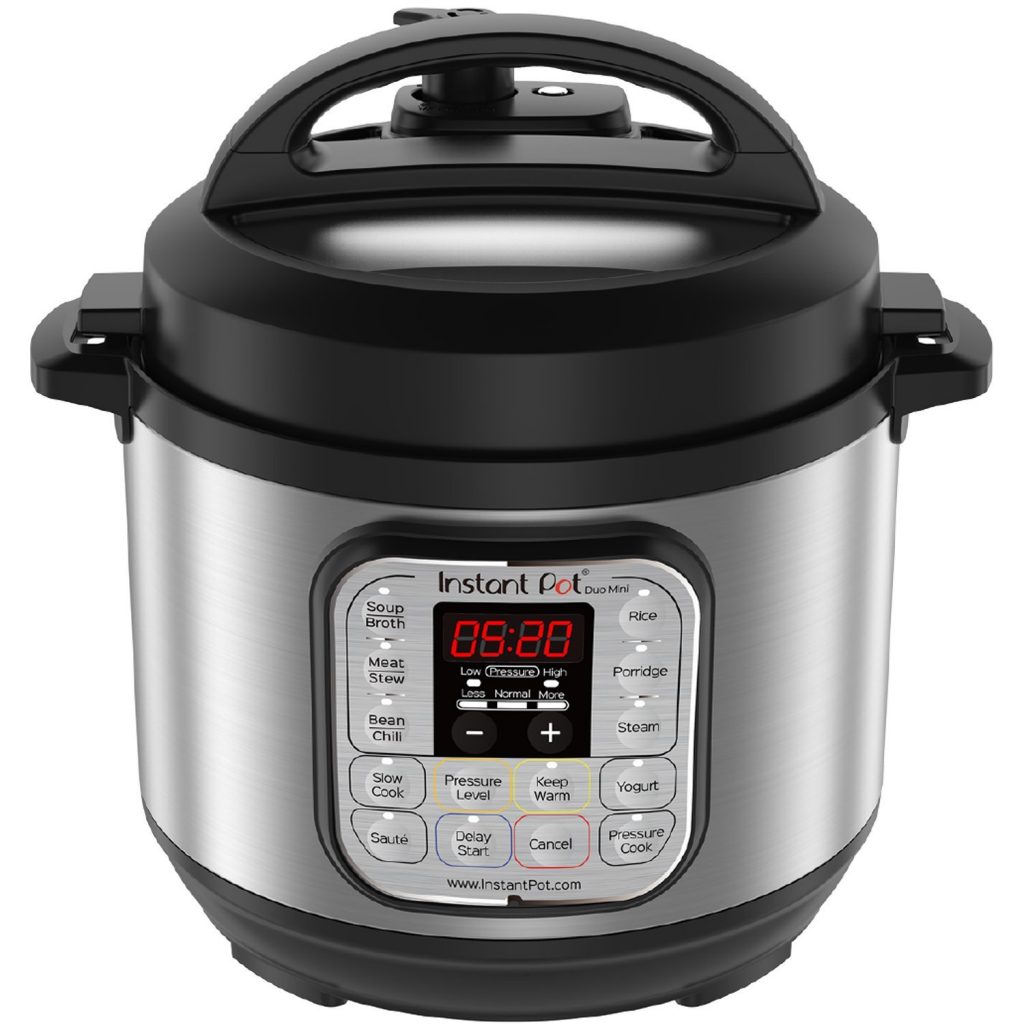 The DUO Mini is a 3 quart cooker that is marketed as a companion pot. It's a great size for making side dishes and it would even be great for a small family or a couple.
It has nearly all of the same features and functions as the DUO models. It's a 7 in 1 multi cooker and despite the "mini" in the title it's very powerful and useful in the kitchen!
In the pictures above, you can compare the DUO interface and the DUO Mini interface. They're very similar and I think if you have ANY of the Instant Pots this one would make a great addition to your lineup.
You can make side dishes in the mini while cooking your main dish in a larger pot, or, again, if you are cooking for one or two people, this would be a great way to have a pot that is appropriately sized for your needs!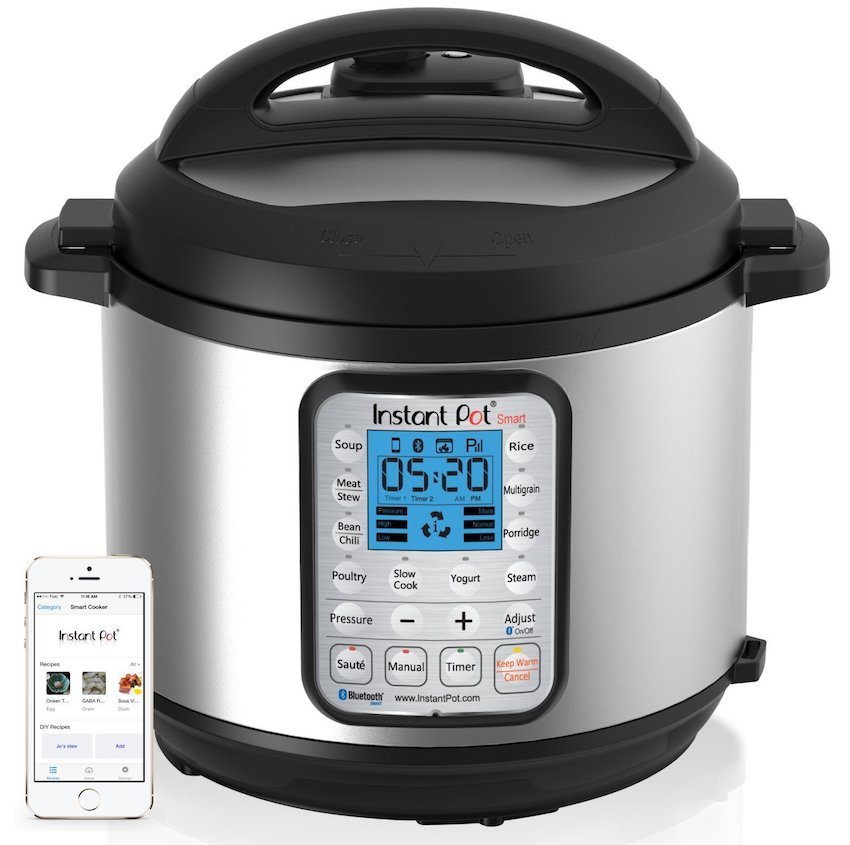 Finally, we have the SMART model. The main difference between Instant Pot models when it comes to the SMART model is the technology connection. The SMART model steps up even further from the DUO model to include some connectivity features for your smartphone. For those of you who want to use your pressure cooker with your smart phone (and the corresponding app) this is the model for you.
The SMART model includes features that are unique to a system that can be controlled with an app. It can cook at any temperature, it can read a script (recipe) and cook at different temperatures for different intervals, and you can download recipes that control the cooking process via bluetooth. Essentially the SMART model is the DUO model with the addition of the app connectivity.
The SMART model also functions as a sous vide cooker since you can keep track of the internal temperature of the appliance through the app.
The SMART model has all of the same features of the DUO model. This is definitely the model for you if you enjoy working technology into every aspect of your life. Other than that, you really won't notice much of a difference aside from the varied cooking times and temperature.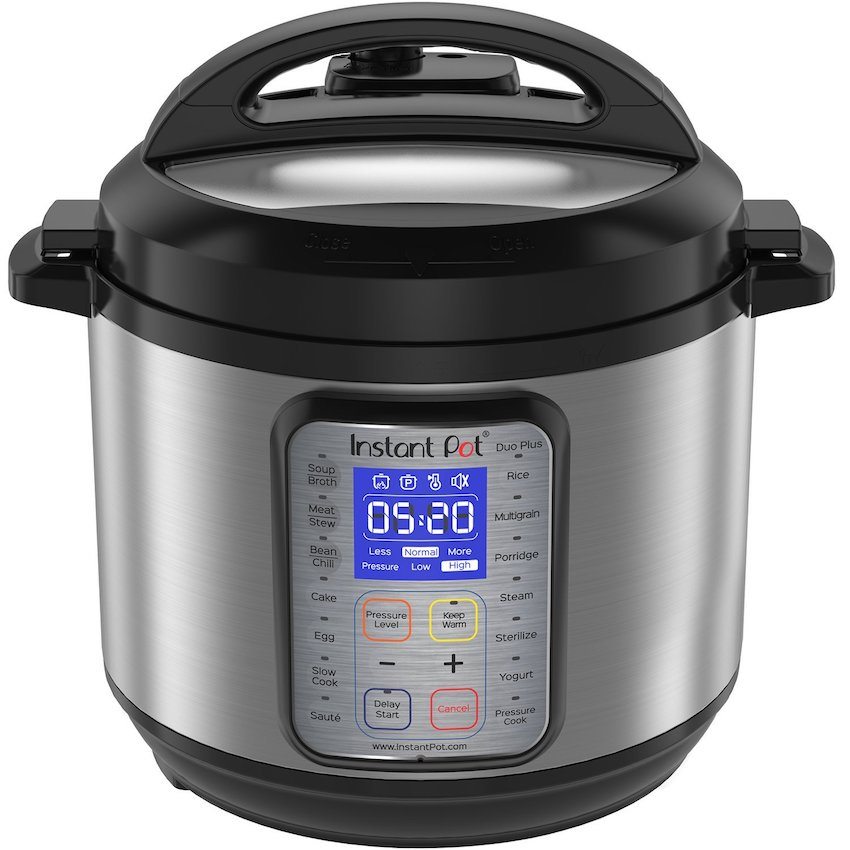 This is where we start to see a subtle difference between Instant Pot models. The DUO PLUS model is basically an improvement on the DUO model. It sold so well that the company decided to upgrade it and re-release it with the new and slightly redesigned features.
The control panel got a facelift for the DUO PLUS model–it's easier to tell what the cooker is doing now. This is considered to be the 9-in-1 cooker. It adds a sterilize function as well as settings for cooking eggs and cakes.
DUO PLUS Sizes: 3 Quart Mini, 6 Quart, & 8 Quart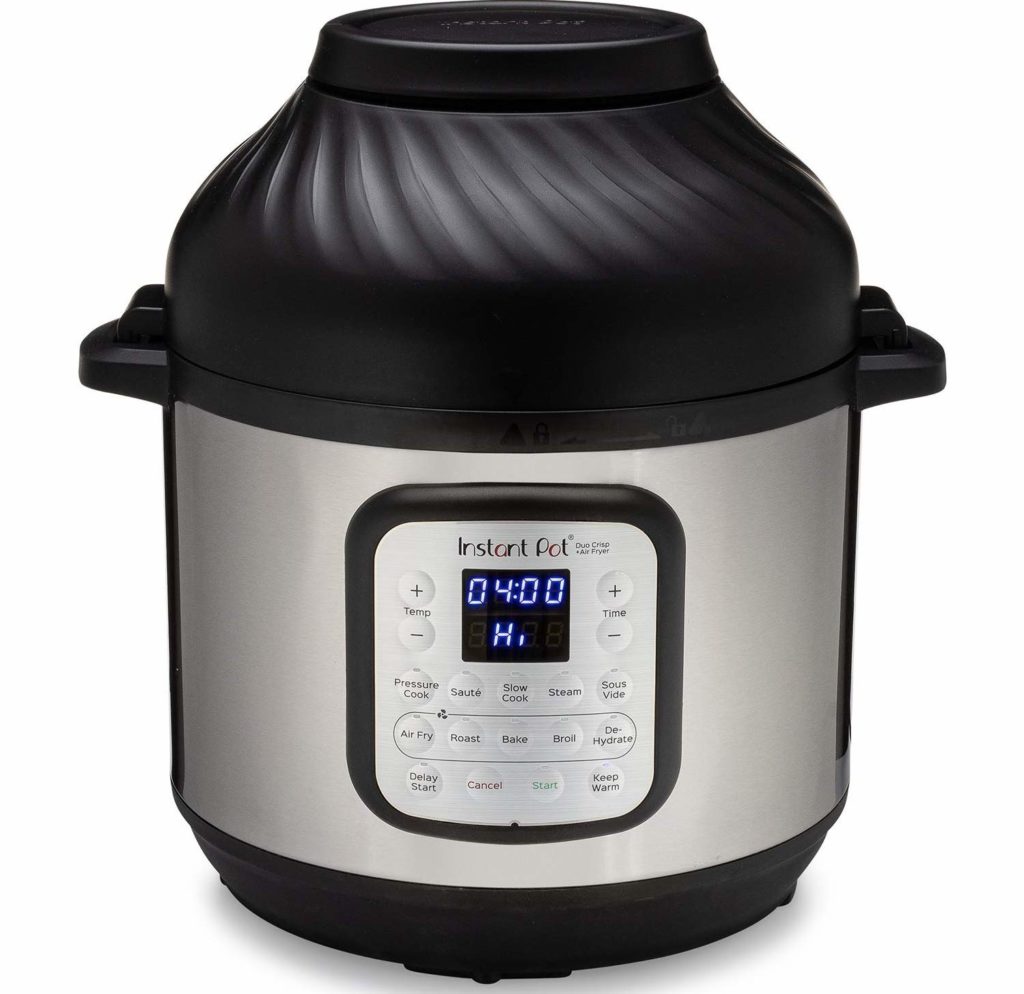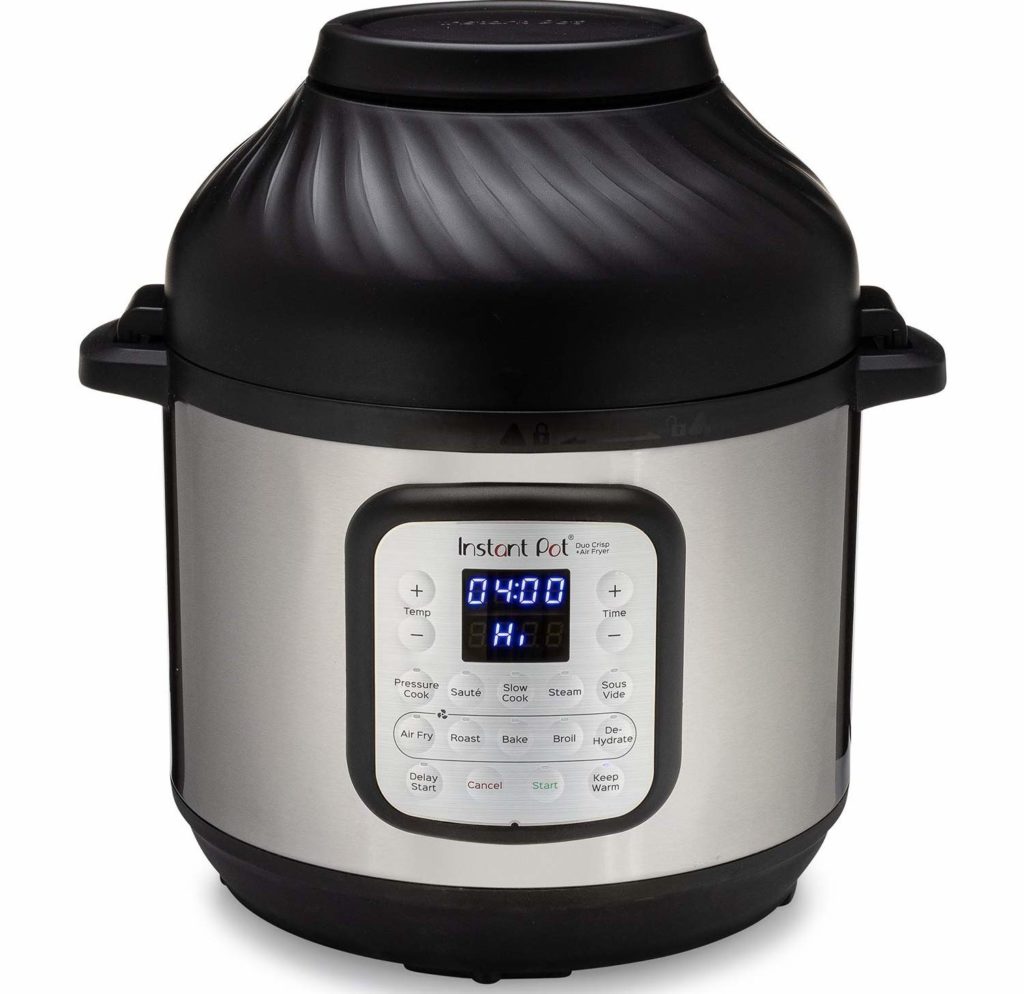 The Instant Pot Duo is a popular model so it makes sense that the upgraded this popular model to include a Crisp function…hence the name. The Duo Crisp + Air Fryer is an 11 in 1 cooker.
This model is 8 quarts, and comes with all the amazing safety features that we know and love from Instant Pot. It comes with two lids, the pressure cooker and the air fryer lid. This model cooks, sautés, steams, slow cooks, sous vides, warms, roasts, bakes, broils and dehydrates. 
This model includes an Easy Seal Pressure Cooking lids which automatically sets to sealing when locked into place, no worrying about remembering to check the nozzle!
There are Smart Programs that you'd except and with two different lids you can use the pressure cooker lid to pressure cook, sauté, steam, slow cook, sous vide and warm. The Air Fryer lid is for you to air fry, roast, bake, broil and dehydrate! It's a little more expensive but it's like buying any of the Duo models and then also purchasing the air fryer lid!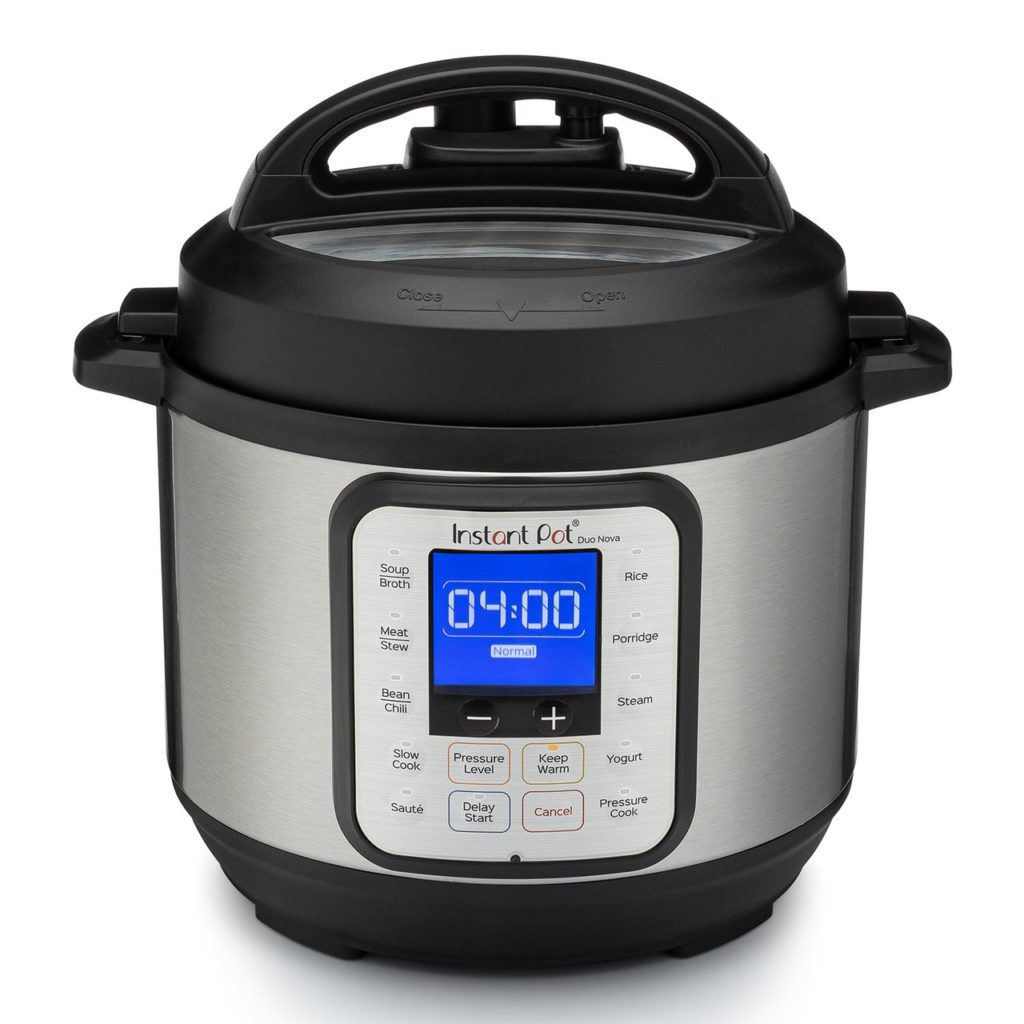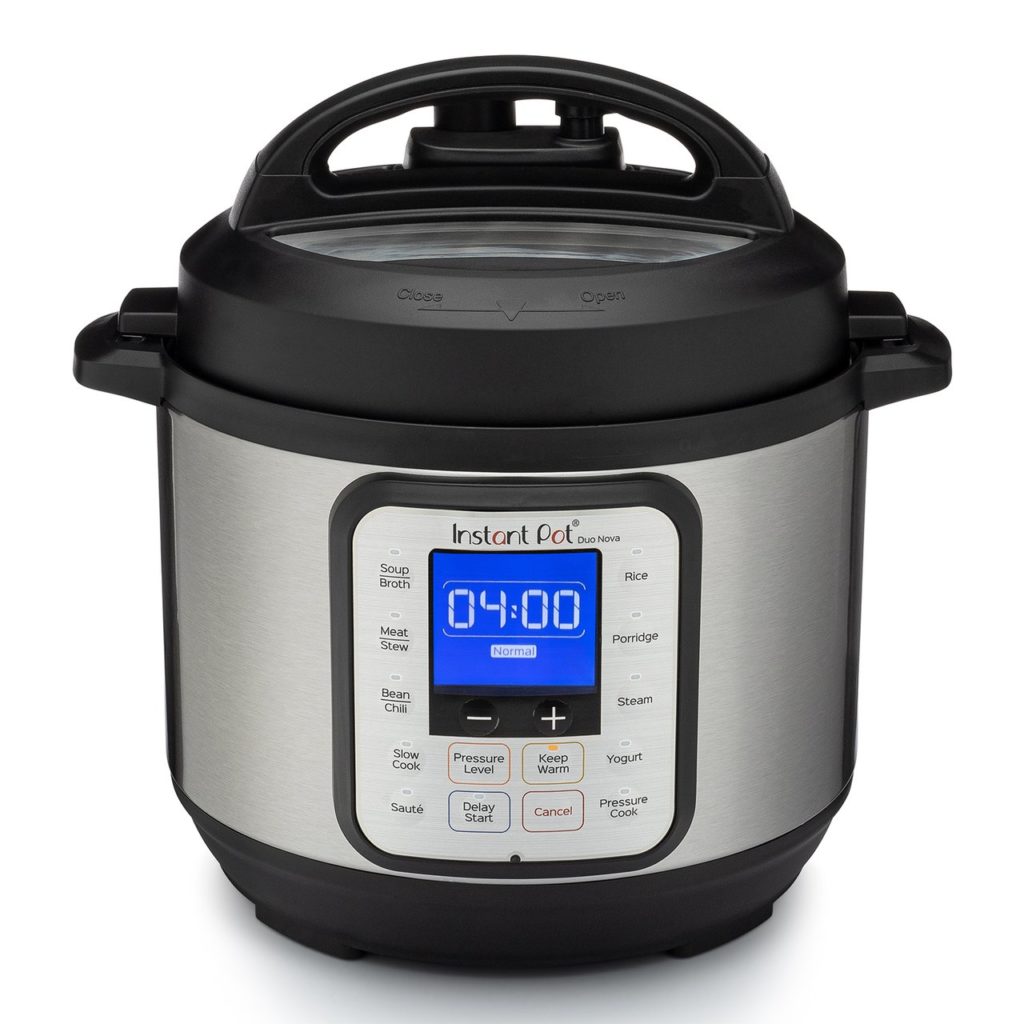 The Instant Pot Duo got an upgrade! The Duo Nova includes all of the newest technology that you'd expect for a slightly redesigned model. It's still a 7 in 1 pressure cooking machine!
Some of the improvements include a new display, an easy seal lid that automatically sets itself to sealing when locked into place, 14 smart programs to make setting the pot even easier, customizable settings that you can program for the pot to remember, and more.
In all other ways the pot functions like the other Duo models. The Duo Nova comes in 3 quart mini size, 6 and 8 quart standard sizes, and the 10 quart jumbo size!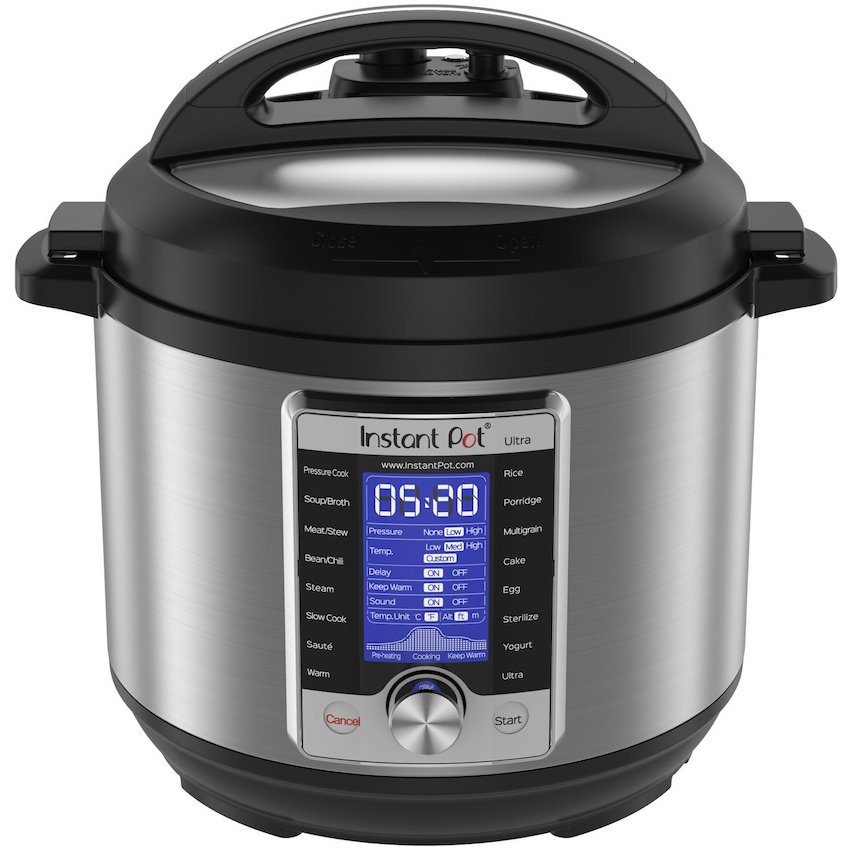 The ULTRA model is the latest release. In terms of the difference between  models, the ULTRA has all of the most popular features from all of the previous models. You get the ability to cook at any temperature, sterilize, and the brand new self closing pressure valve!
You can't use the Ultra model with the app, but apart from that you get all of the best features of the Instant Pot line in one perfect little cooker. This is their 10-in-1 cooker and it features all of the cooking modes you know and love about this appliance. It has presets for doing eggs, cakes, pressure cooking, meat, beans, rice, yogurt, soup, and more.
The ULTRA also has a very different look. It has a dial for choosing temperatures and settings, it's very modern and beautiful.
ULTRA Sizes: 3 Quart Mini, 6 Quart, & 8 Quart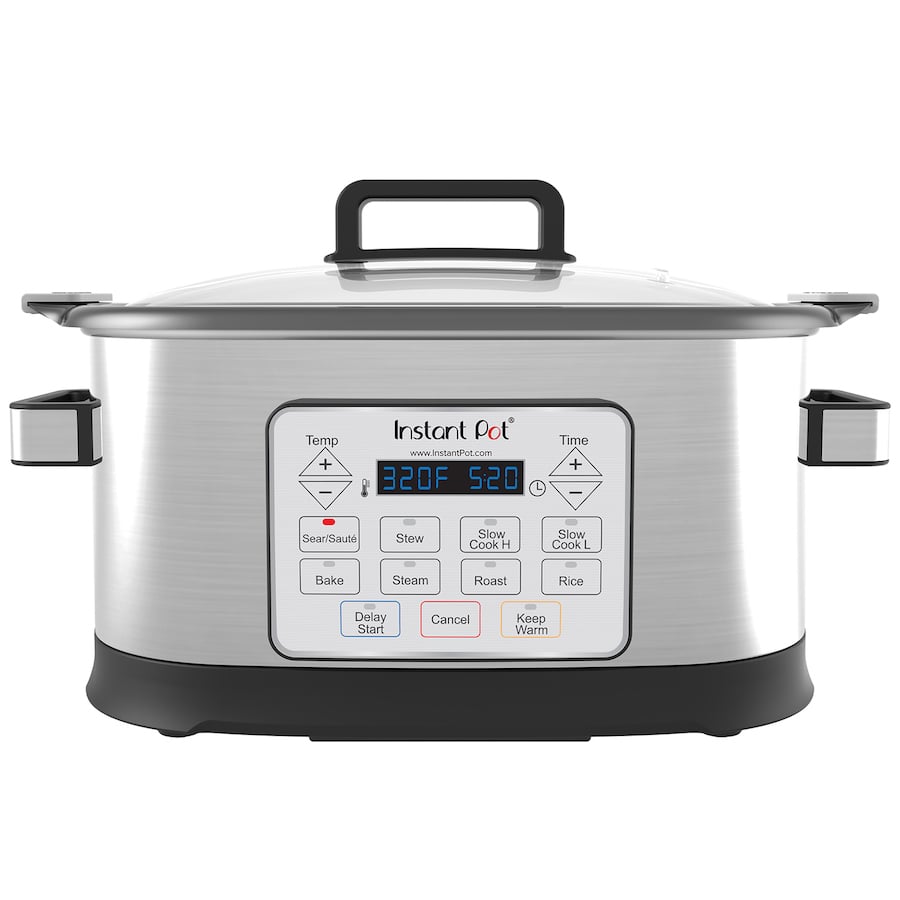 Instant Pot GEM Multi-Cooker
I was a little iffy on including this one. MANY people get confused about the GEM. They see it for sale in stores and it's a lot cheaper than the other models and they get excited and then realize that it's not what they wanted after all. The GEM Is not a pressure cooker. The GEM is a multi cooker which is more closely related to the Crockpot.
This is an 8-in-1 cooker. It can slow cook, sear/sauté, cook rice, steam, stew, roast, bake, and warm. It can not pressure cook. I'm going to say that at least one more time so that no one gets confused :)
Apart from the fact that it's not a pressure cooker, the GEM multi-cooker is quite advanced. It has a microprocessor, an industry leading heating element, and all the looks and styling of a modern machine. It's a great addition to your kitchen if you are looking to replace your Crockpots, I'd think it's also a great option if you do a lot of camping.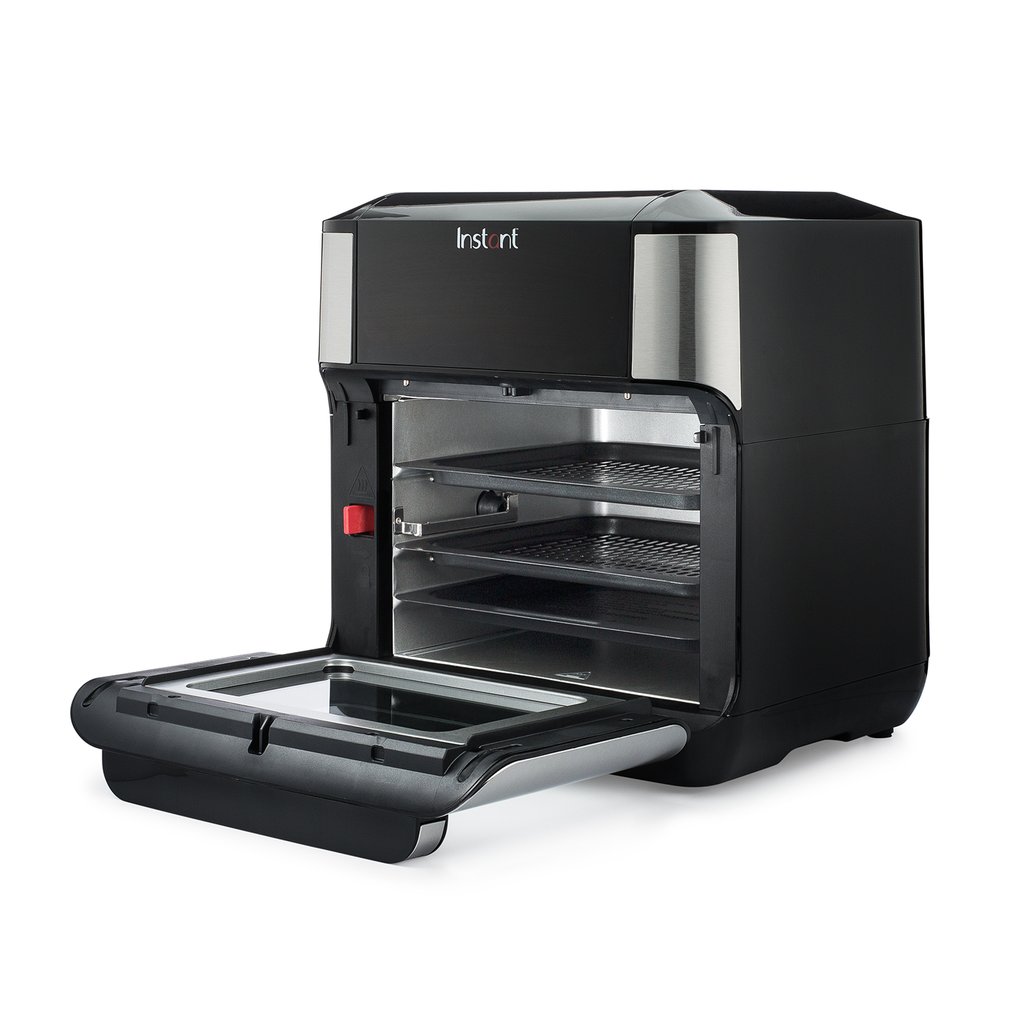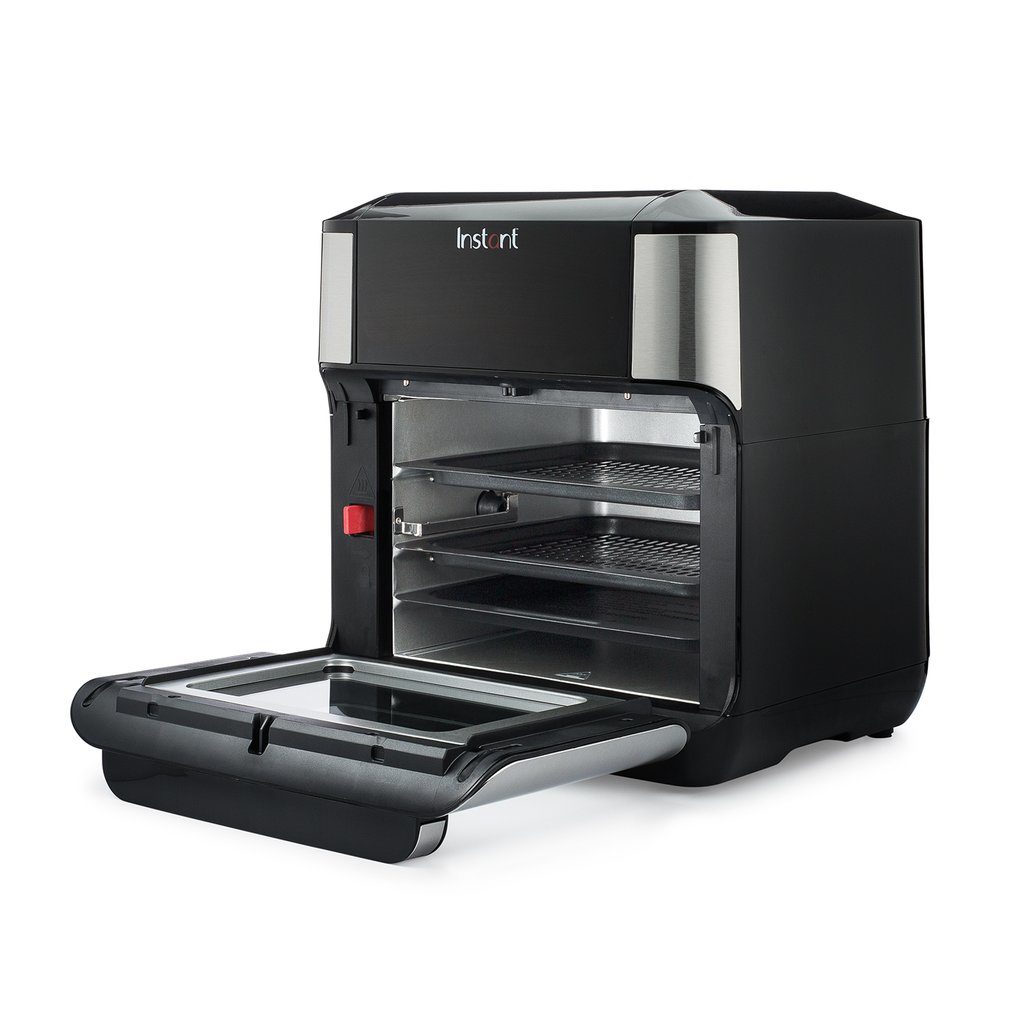 This is a 7 in 1 air fryer oven that sits on the counter top. The Instant Pot Vortex boasts one stop crispy technology that allows you to bake, air fry, roast, toast, broil, rotisserie, and dehydrate foods all without the oil and mess of traditional frying methods.
You can do multiple meals at once in the large 10 quart air fryer oven. The system is designed to circulate super hot air around the food you place in the oven to give it the look, feel, and taste of trying without actually submerging the foods in hot oil.
There's almost no preheating time involved with the Instant Pot Vortex so you don't have to add time to your plans for meal prep and cooking. Designed to be easily cleaned, there's much less mess than with other cooking methods and the Vortex doesn't heat up the house like cooking with the oven or stove would!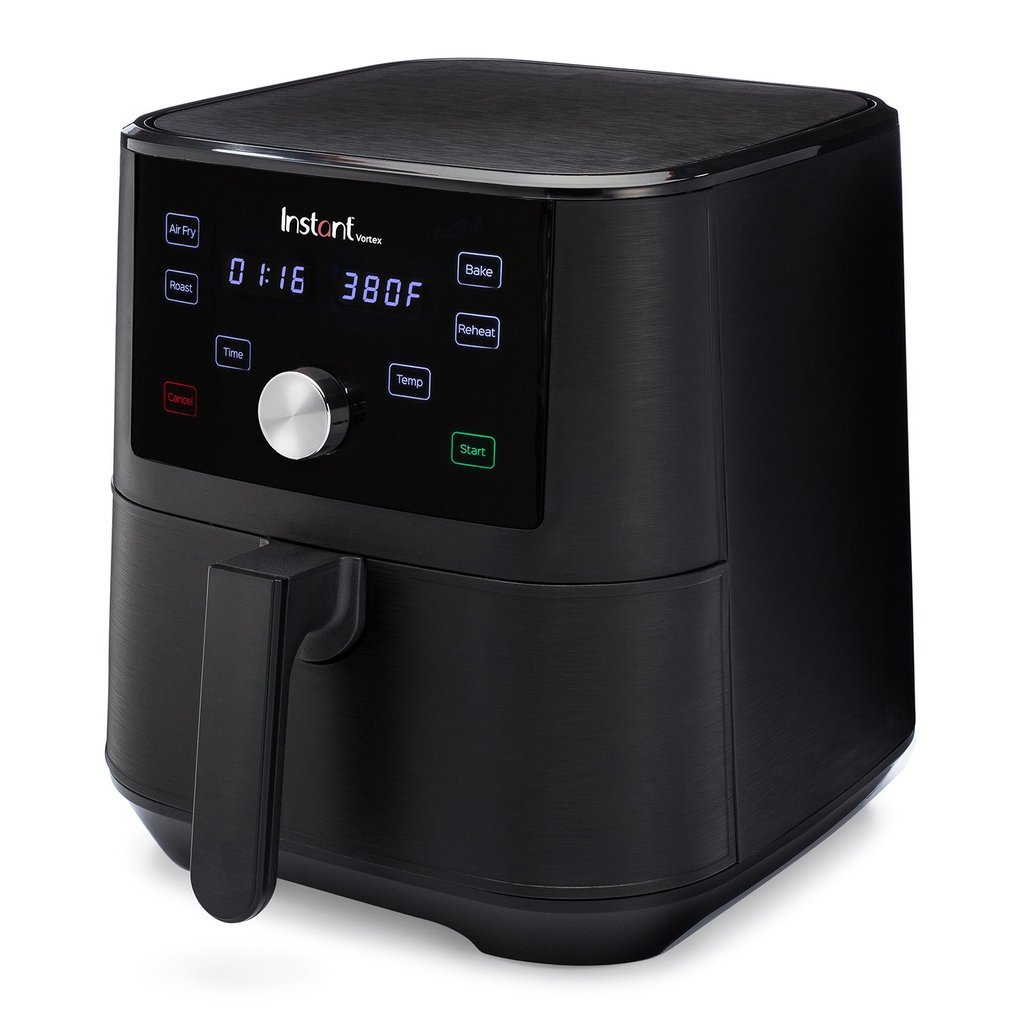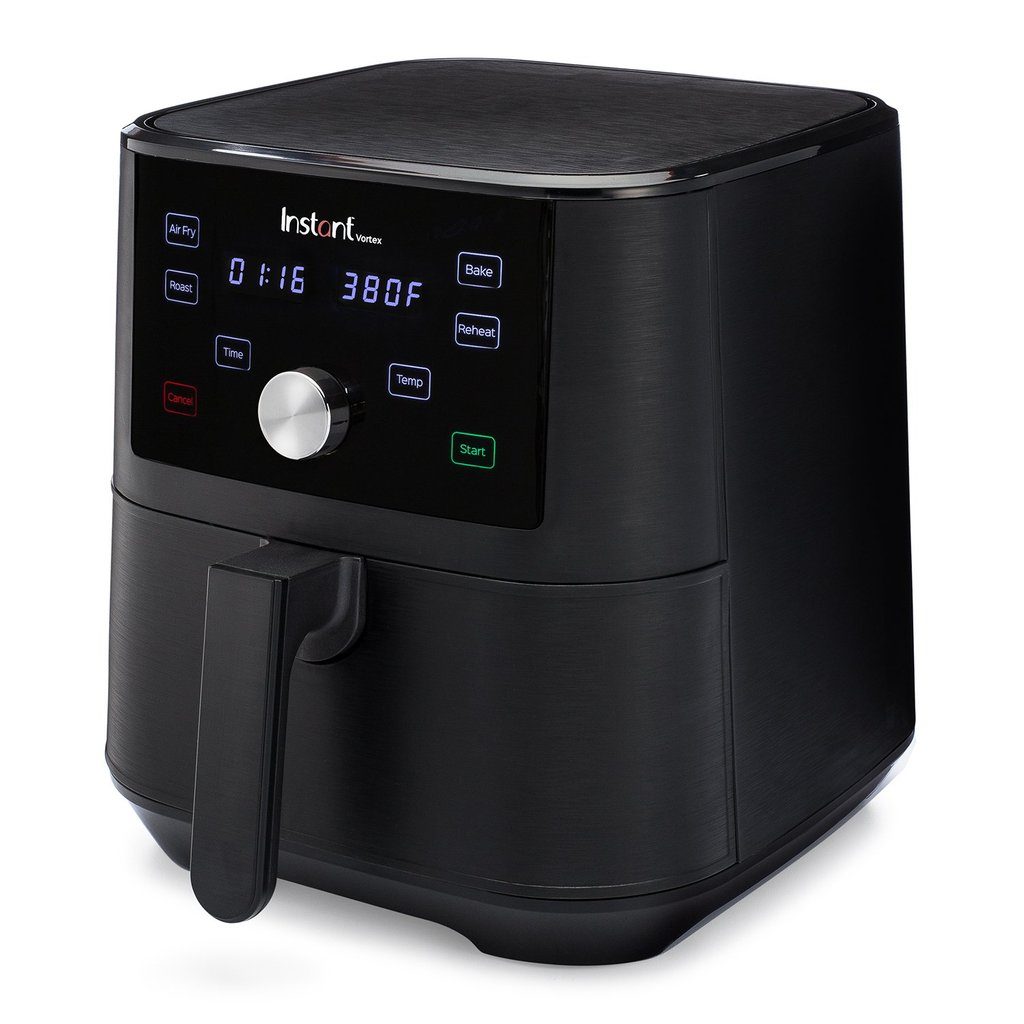 There is also a 6 quart air fryer with the same name, Vortex, but it's more of a traditional air fryer than the Oven version. It has 4 preset modes so you can air fry all of your favorites for healthy, quick, delicious meals!
When comparing the difference between Instant Pot models you should consider what you need it to do! This air fryer can do a lot but for the price you might be better off with the duo crisp or the air fryer lid!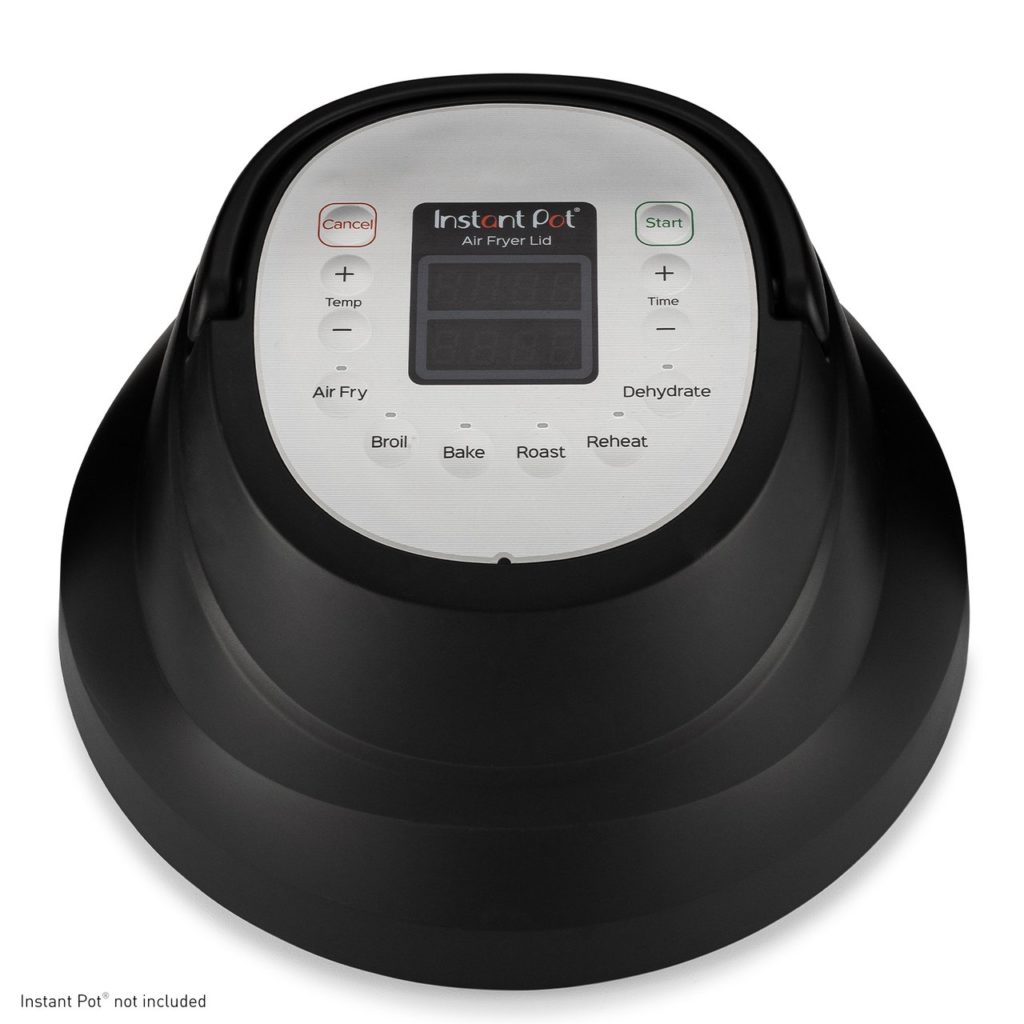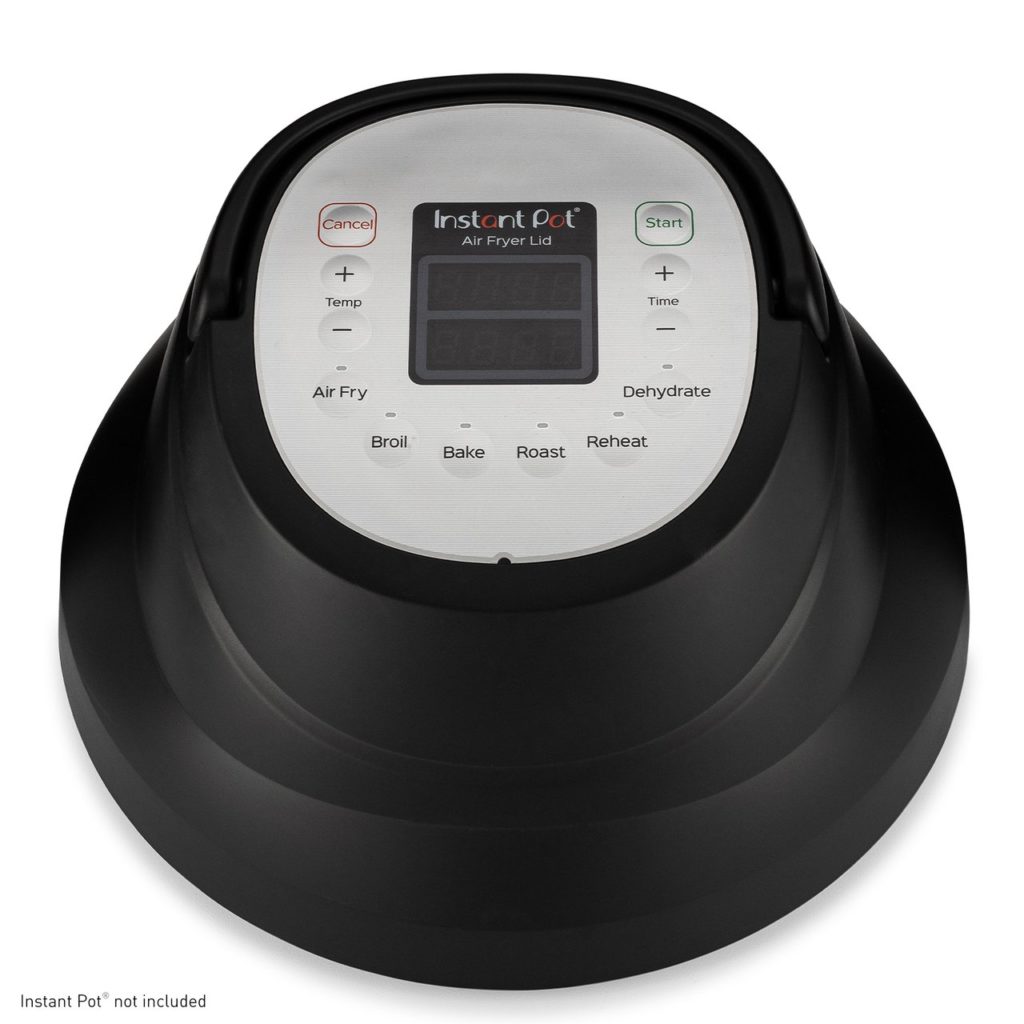 If you are looking to turn your Instant Pot into an air fryer or comparable to the Ninja Foodi, these lids are compatible with most 6t quart models. With the air fryer lid you can turn your Instant Pot into a 6 in 1 air fryer that can roast, air fry, bake, broil, reheat, and dehydrate.
The lid is detachable and easy to use. It's simple to clean and store as well. The Even-Crisp technology makes sure that you get the crunchy, golden, perfect finish that you'd expect from an air fryer!
According to the Instant Pot website the Air Fryer lid comes with a multi-level air fryer basket, a dehydrating and broiling tray, and a protective pad to sit it on when it's hot! When you are storing the lid this protective pad also acts as a storage cover.
It's easier to list the posts that are not compatible with this list so I'll do that below:
Smart WiFi 60
Duo Evo Plus 6
Duo Evo Plus 60
Duo SV 60
Duo SV Max 60
The air fryer lid is also not compatible with ceramic inner pots. It works with the stainless steel inner pots ONLY.
What size should I buy?
Now that you know which model you should buy, you need to choose a size! My friend Carrie over at CarrieElle.com has written a post to help you choose between a 3qt, 6qt, or 8qt.
Now What? Which recipes should I make in my new Instant Pot?
Well, now that you've got your model all picked out you need to shop for some recipe ingredients! Here is a list of my favorite recipes for beginners.
Free Printable Comparison Chart:
I've put together a little printable for those of you who are deciding which model to buy. It will show you the difference between Instant Pot models. A few of you have asked for it so here it is!
SaveSave
SaveSaveSaveSave