This site contains affiliate links. Please see Policies for more information.
The Instant Pot has slowly taken over the recipe world. I'm sure you have encountered some recipes, tips, and even sales posts about the Instant Pot. If you haven't tried one yet, you might be wondering what is an Instant Pot? Today we're going to demystify these magical little devices so that you can decide if your home needs an Instant Pot!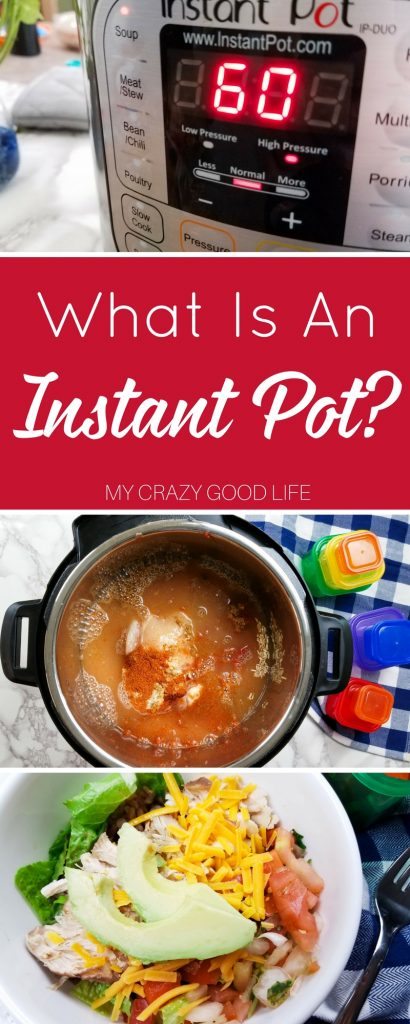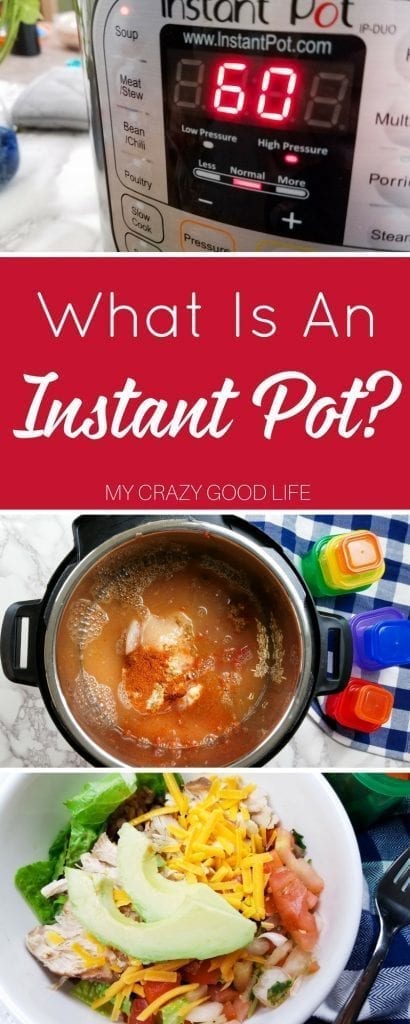 Before you say "one more kitchen appliance? really?" give me a second to show you all the fun things you can do with an Instant Pot. It really can revolutionize your daily routine.
From meal prep to healthy dinners and desserts, the Instant Pot can do it all. This programmable pressure cooker can cut your meal times and give you more time to do the fun things in life.
Technically the Instant Pot is a 7-in-1 multi-function programmable pressure cooker. It's the new age take on an old kitchen classic. This updated take on a kitchen staple is safer, more modern, and perfect for every kind of chef.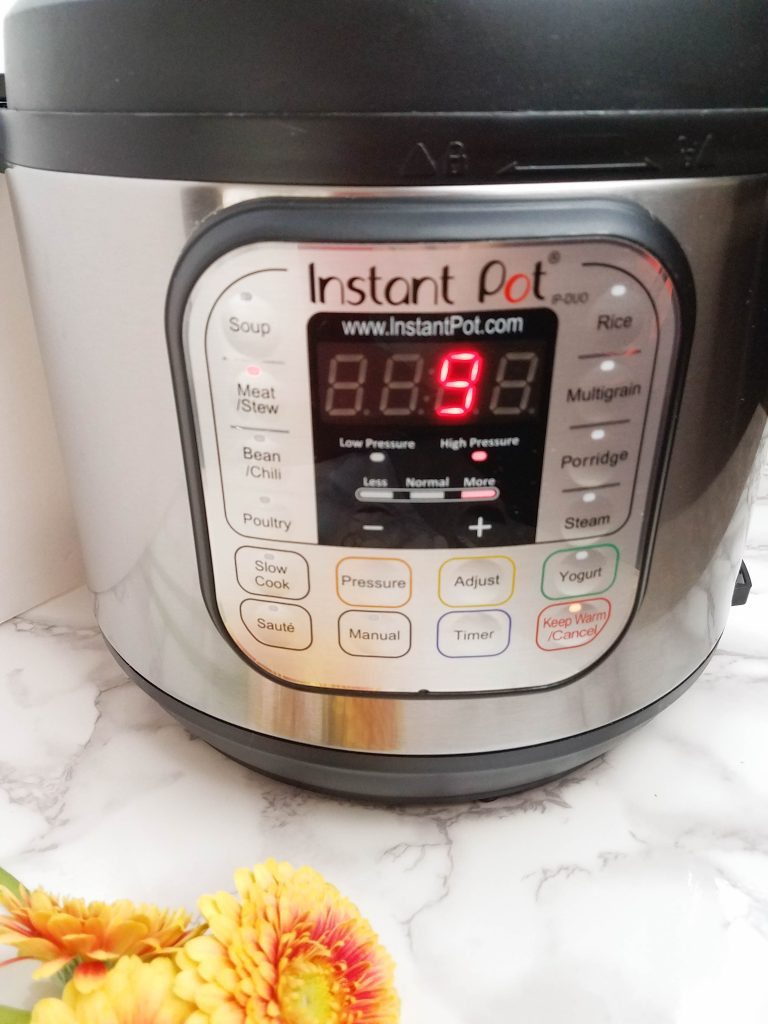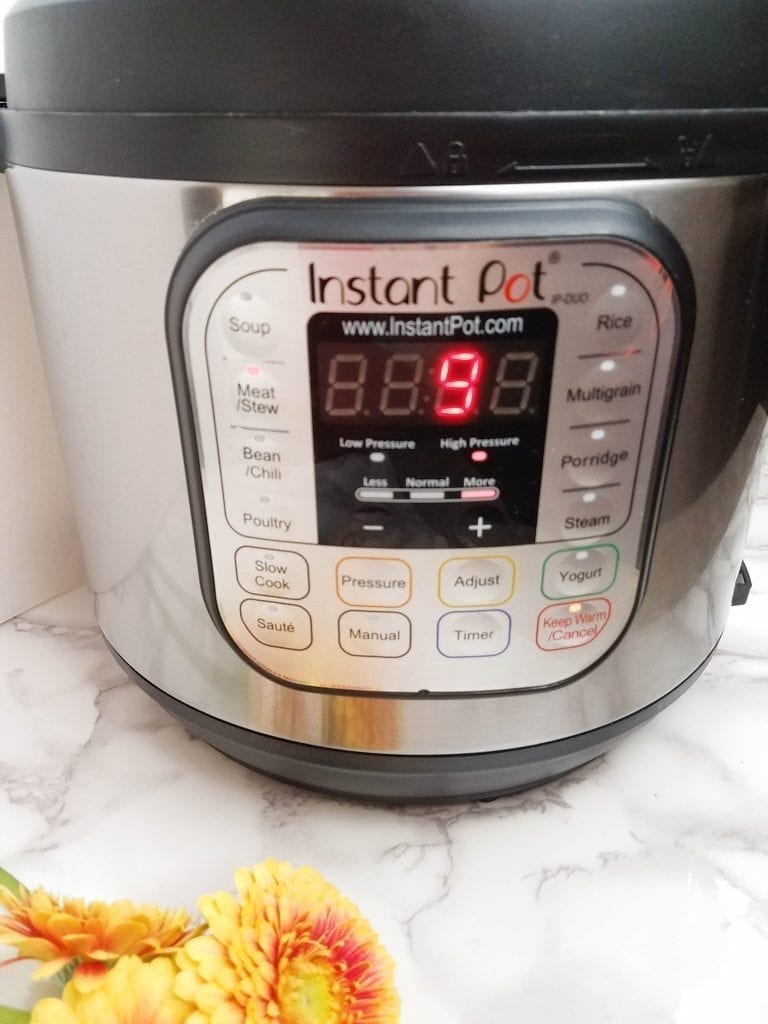 Features
Now that we've answered the basic question of what is an Instant Pot we can discuss all of the amazing features of the Instant Pot. It can function as a slow cooker, a rice cooker, a yogurt maker, a steamer, warmer, and for saute and browning tasks.
There are 2 different pressure settings, 3 temperatures for saute and cook, as well as 14 different programs for cooking everyday foods.
If you are looking for an energy efficient appliance to add to your kitchen, look no further. Not only is the Instant Pot safe and useful, it's also very energy efficient. Saving you time AND money!
Dual pressure settings means that you have two options when cooking anything and everything: fast or delicate. With the high pressure setting you can reduce the cook time of anything by up to 70% and with the low pressure setting you don't have to worry about overcooking things like fish. This kind of versatility will soon become your best friend.
Included Accessories
The Instant Pot is such a sensation that there are many different accessories and add on's that you can purchase to make the most of your pressure cooker. When you purchase an Instant Pot it comes with the stainless steel cooking pot, the stainless steel steam rack, and the manual, along with the Instant Pot itself.
Basically, you get everything you need to be cooking, baking, steaming, and sautéing right from the start! If you are looking for more accessories for your Instant Pot I'd recommend you pick up some tongs, a spring-form pan, and the silicone handling set.
Why You Need One
When I was thinking "what is an Instant Pot" I didn't think I needed one. After I bought one I realized how wrong I was! Making healthy meals has never been easier. I've made everything from dessert to lasagna in my Instant Pot. Baked macaroni and cheese in 6 minutes? Heck yes! Cooking raw chicken to tender and juicy in less than 15? You know it!
That's all well and good but honestly, the Instant Pot can take the place of so many kitchen appliances. The speed alone was reason enough for me when it comes to cooking with the Instant Pot. I can cook all of my meal prep items in no time, lunches, dinner, breakfasts, all ready in a flash for the entire week.
This is super helpful for the 21 Day Fix program and life in general. More than that, I like that the Instant Pot can do fast and fresh or act as a slow cooker. If I have time to throw things in there before I start my day it can expertly cook my meals without overcooking or drying them out!
Save