Part of what makes the Instant Pot so easy to rely on in the kitchen is meal prep! Whether you prep just breakfast and snacks or all of your meals for the week, these healthy Instant Pot recipes are delicious, hearty (the can easily last 5-7 days in the fridge), and can be frozen easily. There are more than 30 recipes in this article!
One of the ways I've been saving time and energy lately is by combining my healthy recipes with my Instant Pot. With the help of my Instant Pot (or other pressure cook appliance) I can quickly cook all the healthy foods I need to stay healthy all week long–in one big batch cooking day.
Whether you have weight loss goals, healthy eating goals, or meal prep goals–these recipes can help. This article gives more than a week's worth of easy meal prep recipes, all made in your Instant Pot.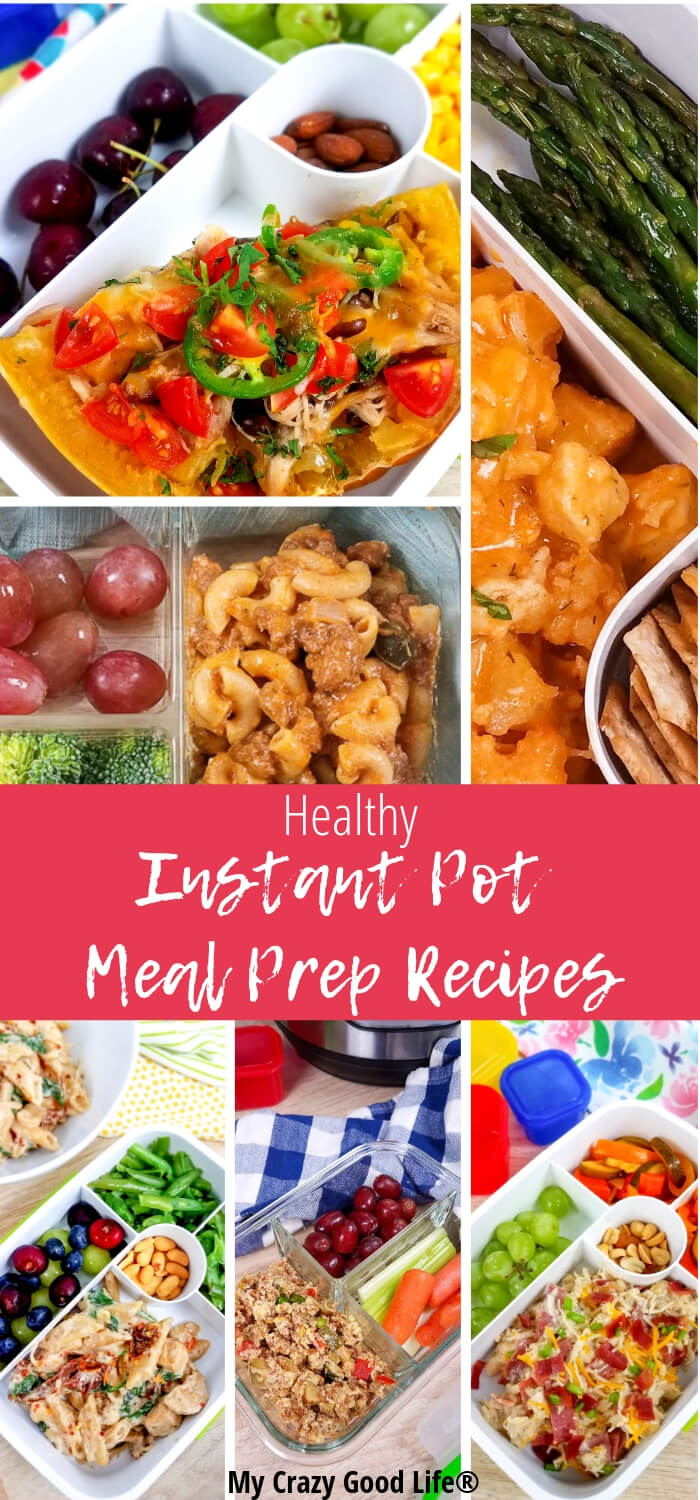 Meal prep does take a bit of commitment. Doing all my Instant Pot meal prep in one day is honestly the best way for me to stay on track all week long.
I've found that if I set aside a chunk of time that I can dedicate to meal prep, I'm more successful on my quest to eat healthy. Using my Instant Pot makes it easy to plan out my week's worth of meal and snacks, leaving no room for unhealthy choices.
Looking for more ideas? Join our Facebook group!
Healthy Instant Pot Meal Prep
Basics–Choose a few of these staple foods to prep for the week
Easy Instant Pot Hard Boiled Eggs are so simple to make and easy to peel.
Rotisserie Chicken: 5 recipes cooked 5 ways You can use this set of recipes to cook your chicken in the Instant Pot, Ninja Foodi (that air fry/browning function is amazing), grill, oven, or crockpot. And there are five amazing (not choosing that word lightly) recipes that can be used for any cooking method: Lemon & Parsley, Rosemary & Garlic, Mexican Citrus, Lemon Garlic, and hearty vegetable.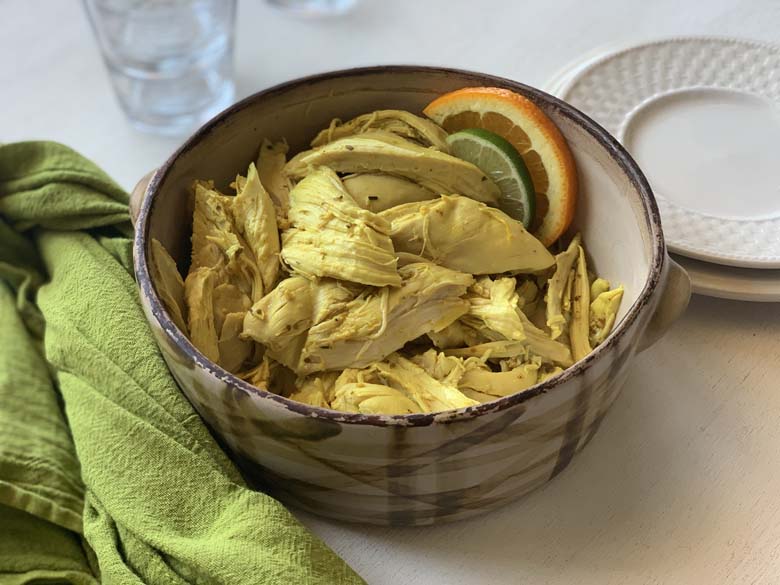 Brown Rice and Quinoa blend This hearty and delicious side is perfect for meal prep! It's a copycat recipe of the popular store bought Seeds of Change brand garlic quinoa and brown rice, with much less sodium and less ingredients.
Chicken Stock (with vinegar) and Turkey Stock with vegetables | Either of these recipes are delicious and simple and can be used for chicken or turkey, it just depends on if you want to add vinegar to the stock to pull out the nutrients from the bones or if you'd rather add vegetables to flavor the stock. You could do a combination of both, too!
How long to cook vegetables in the Instant Pot Super helpful when it comes to meal prep because you can cook veggies for the week quickly!
Instant Pot Mashed Potatoes (but with cauliflower): A healthier version of a quick and easy side dish to meal prep. I love keeping these in my fridge for when I want to add extra veggies to a meal.
Breakfasts – Choose one or two to prep for the entire week
If I choose two of these recipes, I always freeze some of it because two full recipes for breakfast is a bit much if I'm the only person eating it. And yes, these are all healthy breakfasts that include serving sizes and counts for both the 21 Day Fix and Weight Watchers.
All of the ingredients go into one pot, which is awesome for clean up! Also, the Instant Pot cuts down on cooking times and you don't have to watch over the recipes as they cook, like you might on the stove.
Turkey Chorizo and Egg Casserole Whattttt? Traditional chorizo, but using clean ingredients. This recipe is perfection, whether you make it into a casserole, stuff it into a burrito, or add it to tacos! This is one of our favorite meal prep recipes.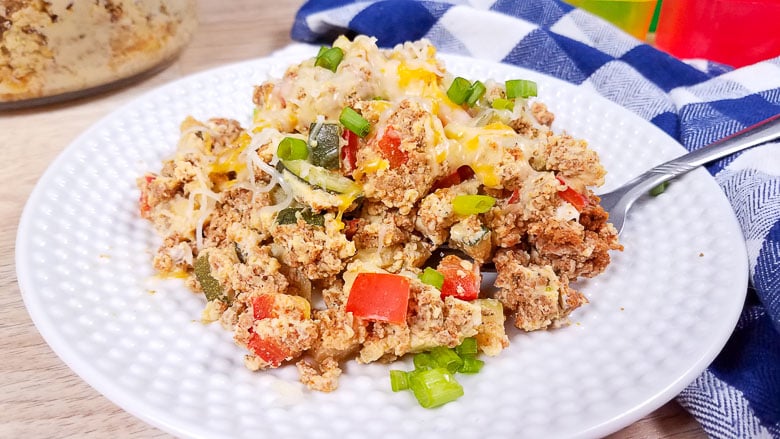 Starbucks Red Pepper Egg Bites (dairy free egg bites here) Do you find yourself wanting to stop for Sous Vide egg bites every time you pass by Starbucks? This healthy version is delicious, light, and healthy–and it's a great meal prep idea.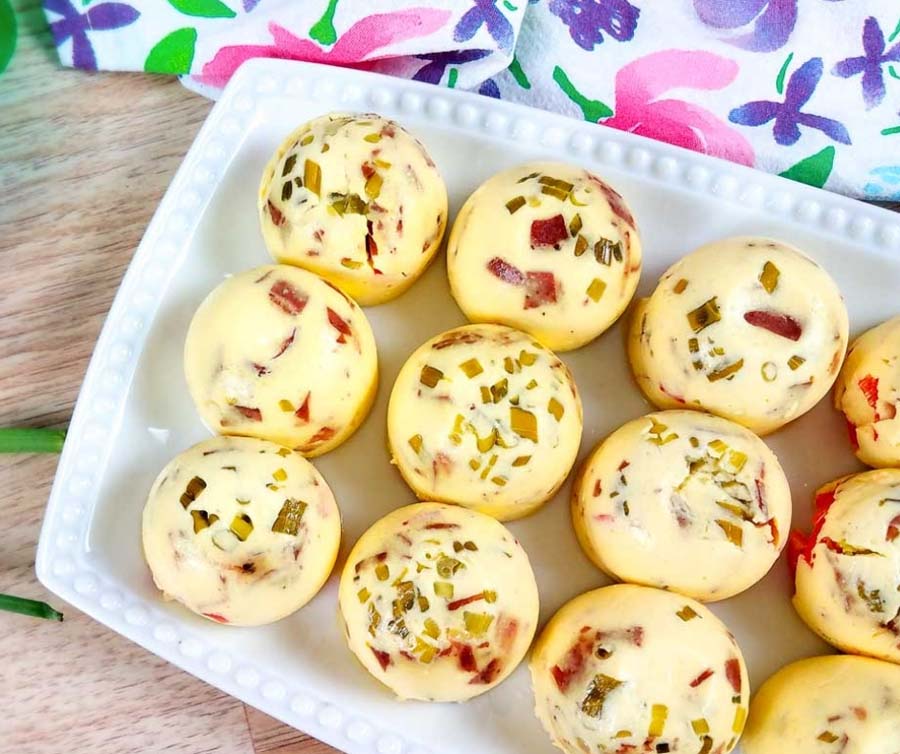 Copycat Starbucks Egg White Bites Sameeeee as above–delicious, hearty, and better than Starbucks. Pinky promise.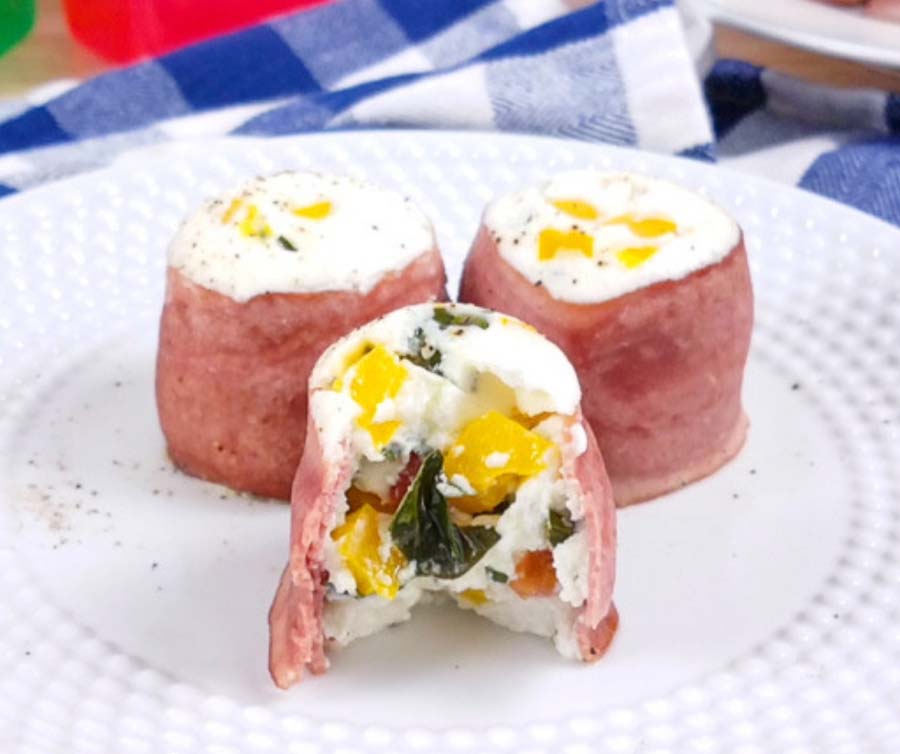 Fajita Breakfast Casserole This is one of my favorite recipes because it's so easy. I prep the veggies ahead of time and toss it into the pressure cooker when I need it.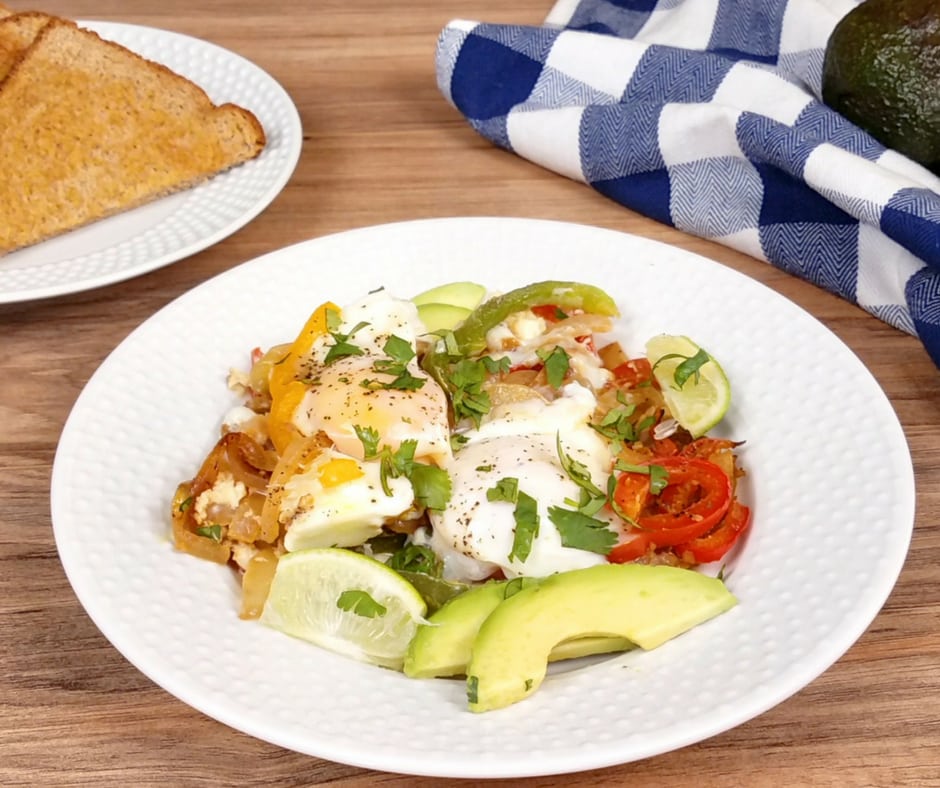 Mini Frittatas Easy healthy grab and go breakfast right here! Add what you like–bacon, sausage, different veggies–enjoy the versatility of this recipe!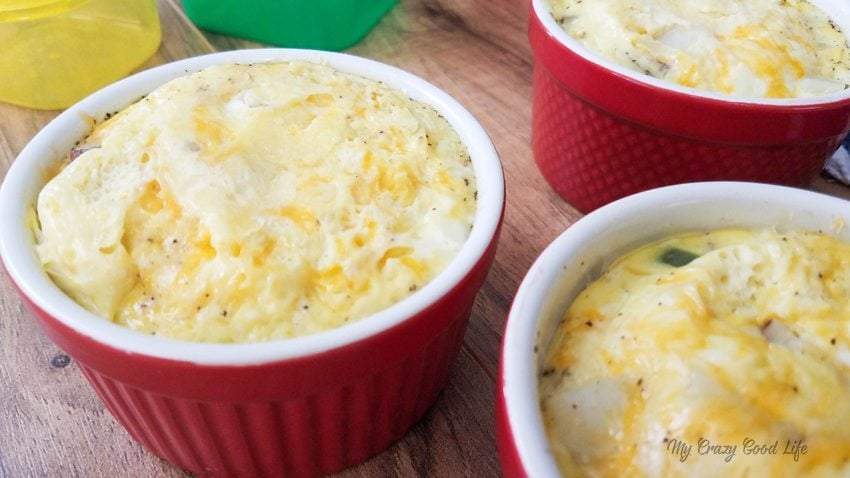 Apple Cinnamon Oatmeal Cups Even if you don't like oatmeal, I urge you to try this! It's baked oatmeal, which has a totally different texture than traditional oatmeal.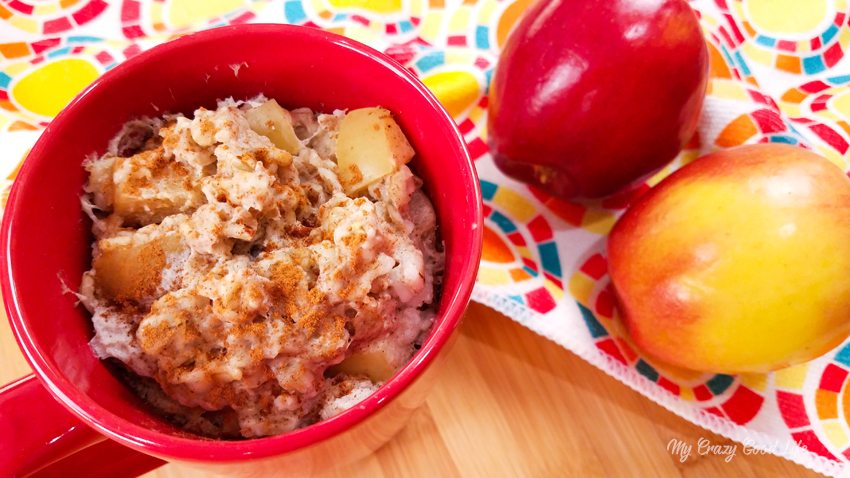 Blueberry Lemon Zest Steel Cut Oats This is one of my favorite recipes to freeze and reheat. I add milk before reheating so it doesn't dry out.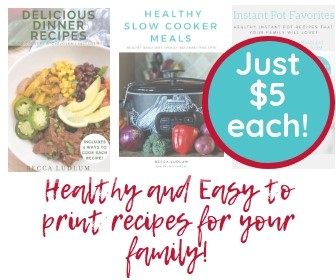 Non-Instant Pot recipes to prep while your pot is in use:
Unless you have multiple pots, you're going to have some down time while your recipes are cooking. I recommend using this time to cut veggies for snacking and make some non-Instant Pot recipes. If I step out of the kitchen while I'm prepping, even if I'm waiting for something to cook, I find that I lose all of my motivation to prep. The name of the game for me is don't leave the kitchen ;)
Oatmeal Peanut Butter Protein Balls These are a great snack and if you don't eat them first, they last more than a week in the fridge. I can't say how much longer because they've never lasted that long for us ;)
Just Crack an Egg Cups I love prepping these in freezer bags and pulling them out to add to a mason jar when I make them. I know a lot of people don't love to cook eggs and then eat them another day–you don't have to with this recipe!
Savory Turkey Sausage and Sweet Potato Hash (both anti-inflammatory recipes)
Lunches and Dinners:
There are a few ways you can plan this.
Choose one recipe to eat all week for lunches, and choose three to make and freeze for busy weeknight dinners (I do leftovers for two days).
Choose multiple recipes and plan on eating a recipe for dinner, then lunch the next day. This is an easy way to have meal prep lunches for the week.
Yes, each of these meals is healthy, hearty, and perfect for meal prepping because it can be kept for 5-7 days in the fridge, frozen if needed and tastes great after reheating. Most of these recipes are gluten free, and I often leave the dairy out of the hamburger helper and chili for a delicious dairy free option.
Like I said, these are great for Weight Watchers and the 21 Day Fix healthy Instant Pot meal prep recipes are the perfect way to stay stay on track with your weightloss goals.
Instant Pot Healthy Hamburger Helper Guys this recipe is life. Use mild green chilis if you don't like the spice, and use green peppers if you don't have chilis in your pantry (here in the Southwest, we always have green chilis!).
Instant Pot Tuscan Chicken Pasta This is one of the most popular recipes on My Crazy Good Life–creamy and hearty but still healthy, and if you don't have sun dried tomatoes you can use cherry tomatoes!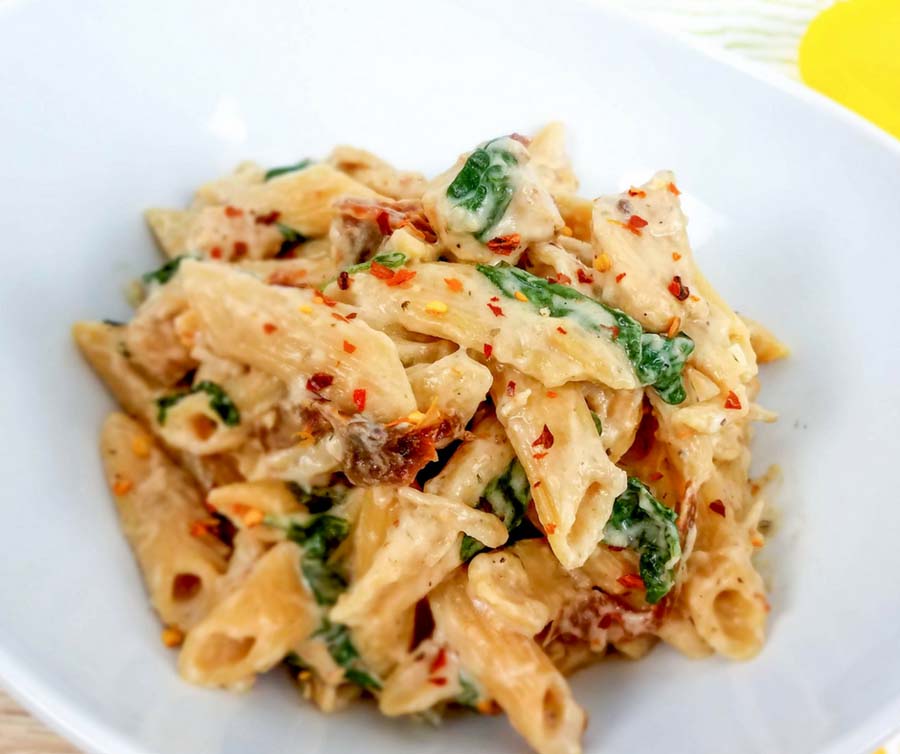 Instant Pot Minestrone Soup I love this vegetable-packed soup! I've been making one batch and eating it for lunch all week long.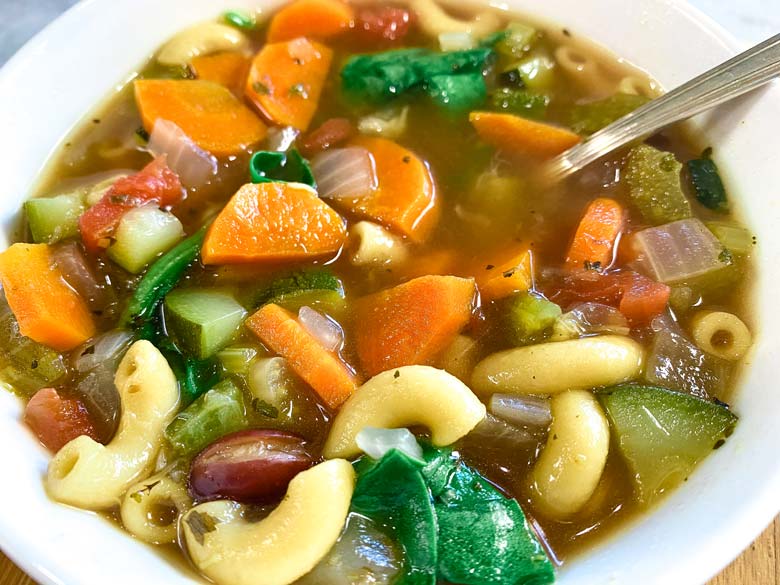 Instant Pot Teriyaki Meatballs This is so easy to make for meal prep. When I'm in a time crunch and don't feel like making the meatballs, I chop up the ground turkey. This also helps if you don't have an egg bite mold.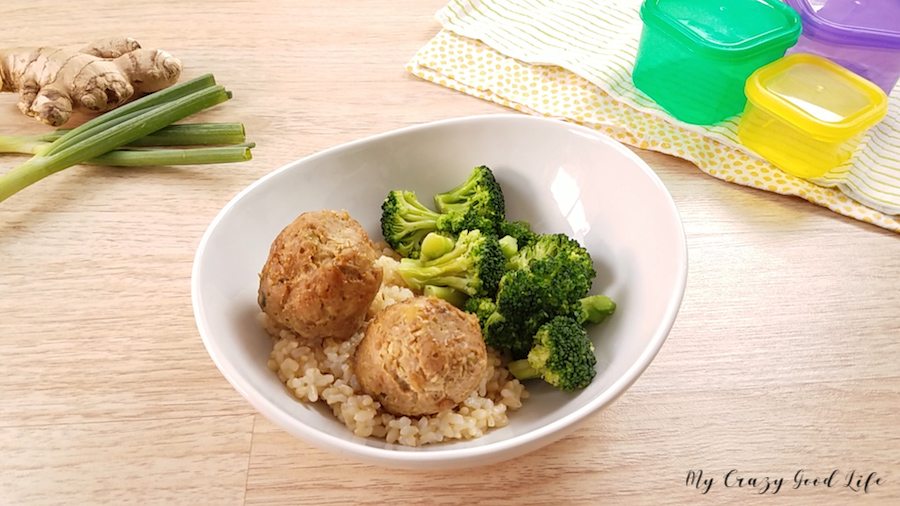 Instant Pot Swedish Meatballs You won't believe this is healthy! Same with the above recipe for this one–sometimes I chop up the meat instead of making meatballs when I'm in a pinch for time.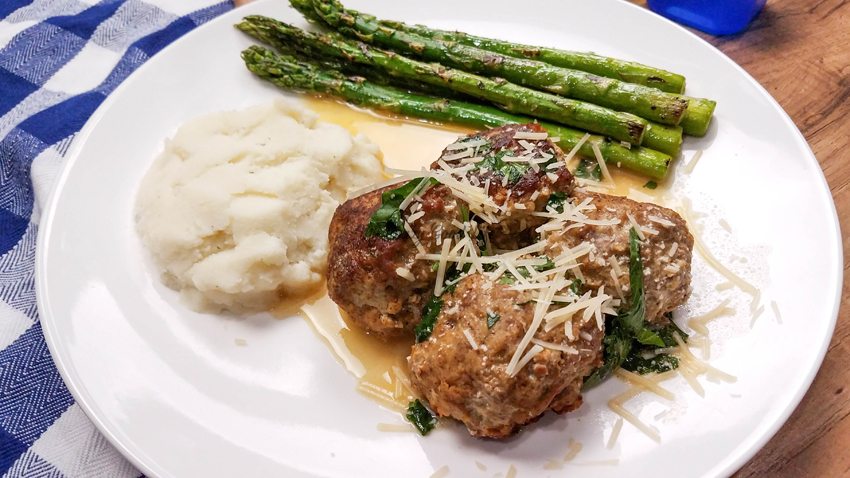 Instant Pot Stuffed Pepper Soup This soup is so easy, and keeps well in the fridge all week. If I have extra I freeze it in single serving portions.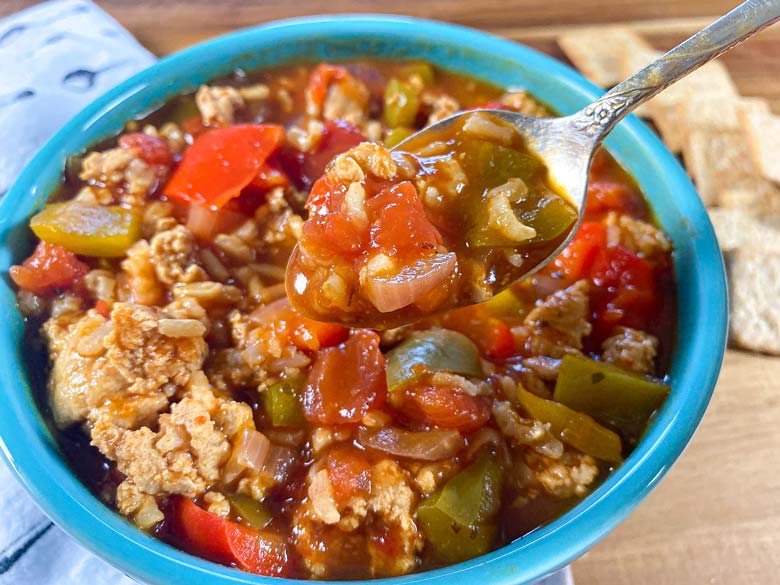 Instant Pot Chicken Burrito Bowl The trifecta of the perfect meal prep right here–dry rice, dry black beans, and frozen chicken all work together for this delicious recipe.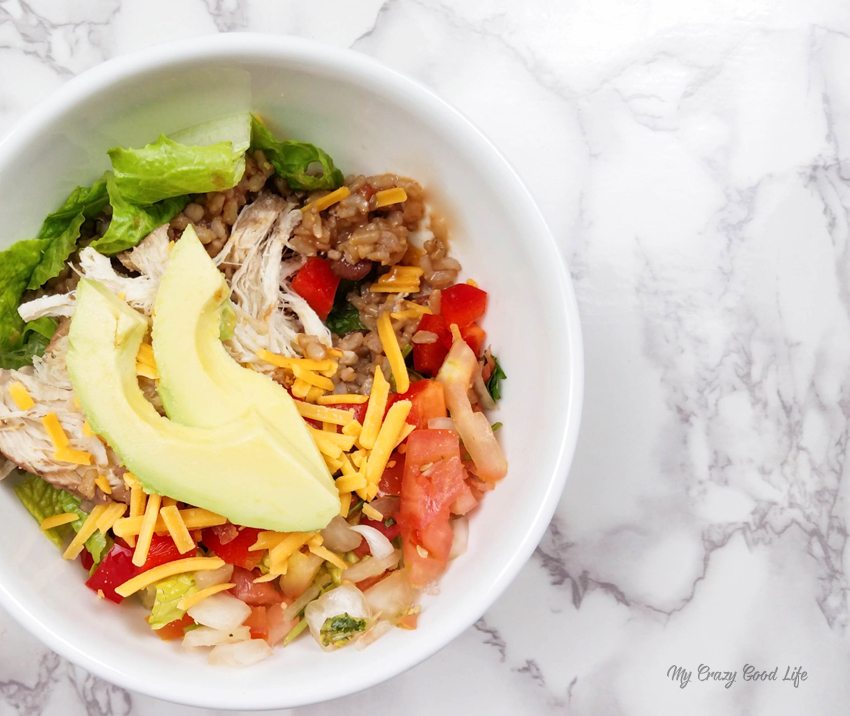 Instant Pot Cajun Chicken Alfredo You can make this cajun version or leave out the cajun spices for a traditional alfredo recipe. You're going to love this one!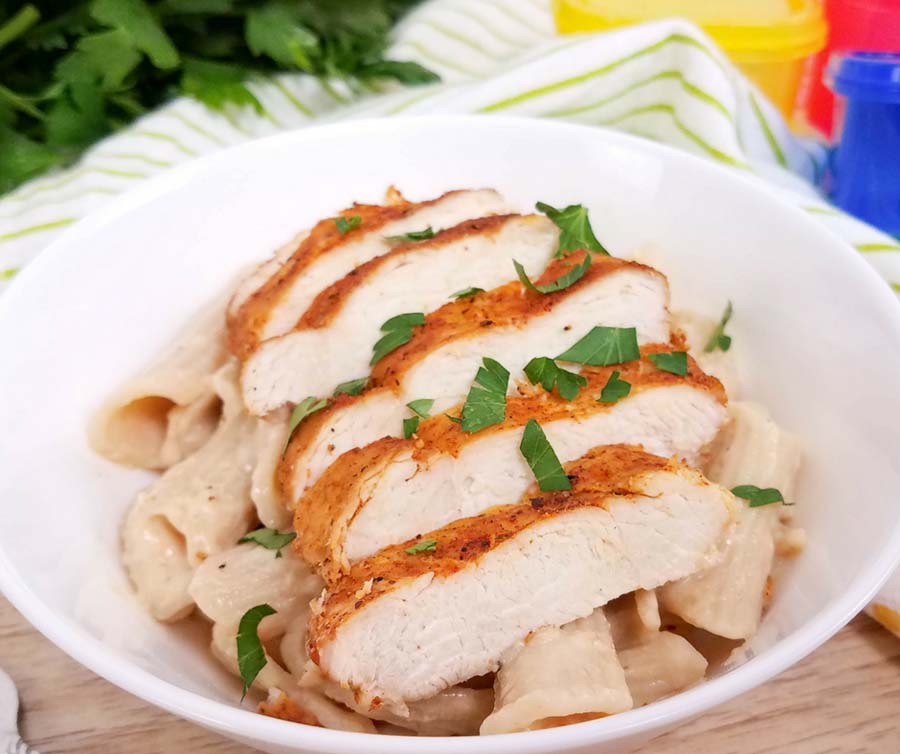 Instant Pot Healthy Crack Chicken (dairy free version here) Ummmmm yes please. As a dip, lunch, used to stuff your veggies–there are so many things you can do with this delicious and versatile recipe!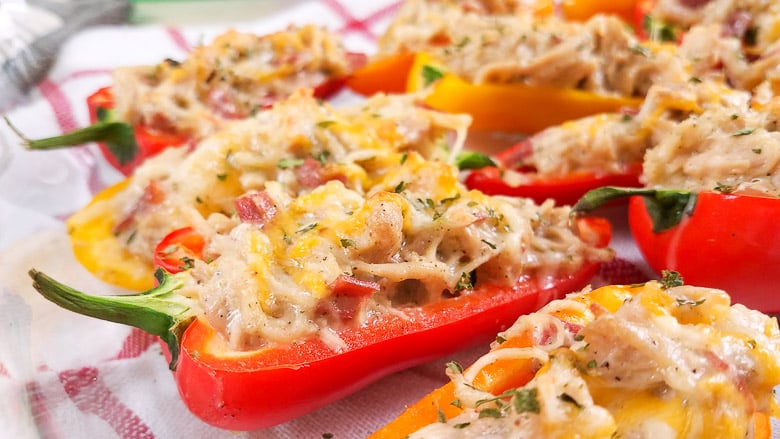 Instant Pot Crack Chicken and Rice Casserole Another variation of Crack Chicken, this is so delish! The frozen chicken and dry rice are perfect together in the Instant Pot.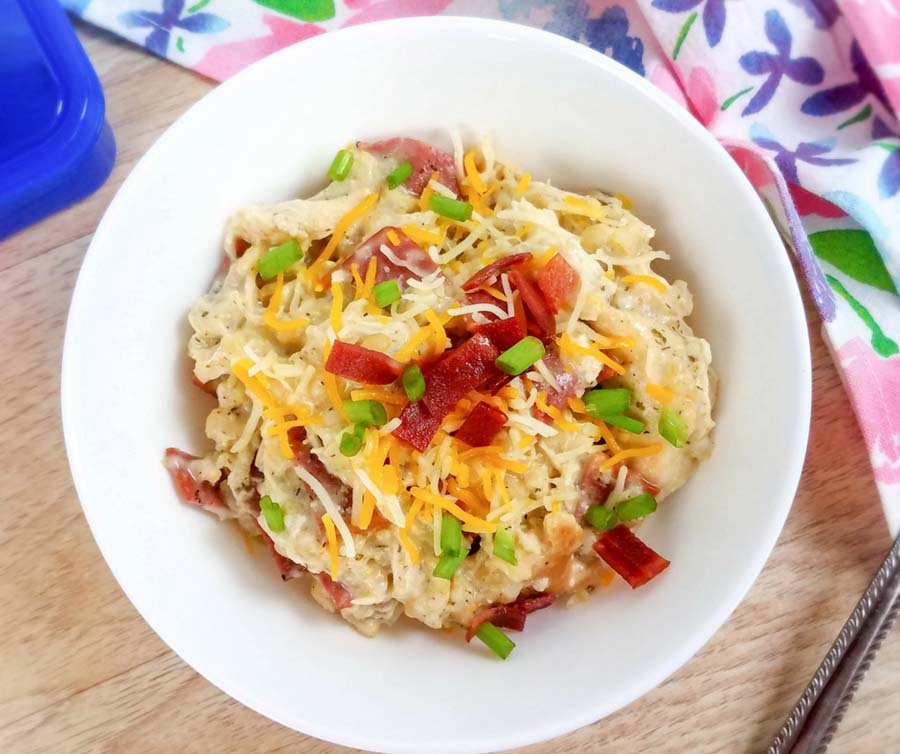 Instant Pot Buffalo Cauliflower Macaroni and Cheese I don't need to say more about this one. Buffalo chicken wins my heart every. time.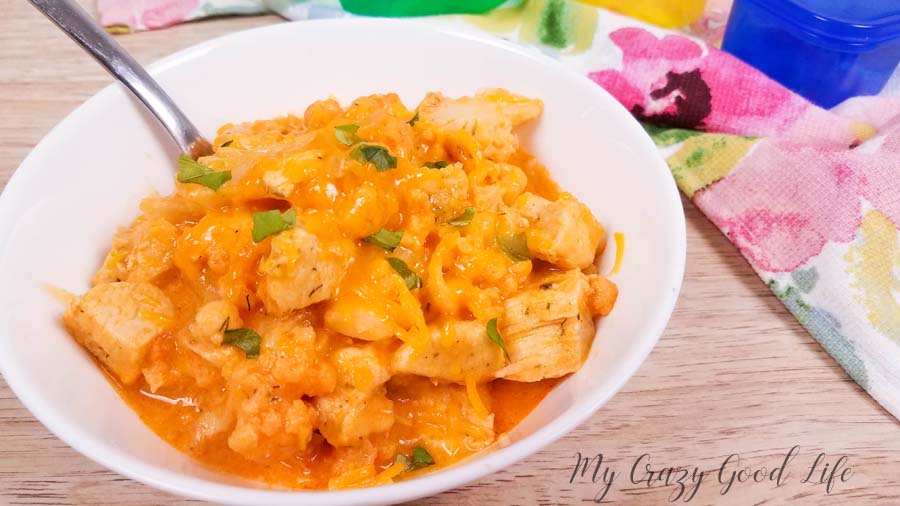 Instant Pot Orange Chicken This is one of my most favorite meal prep recipes. I make it with extra sauce and brown rice, and stick it in a big container to freeze.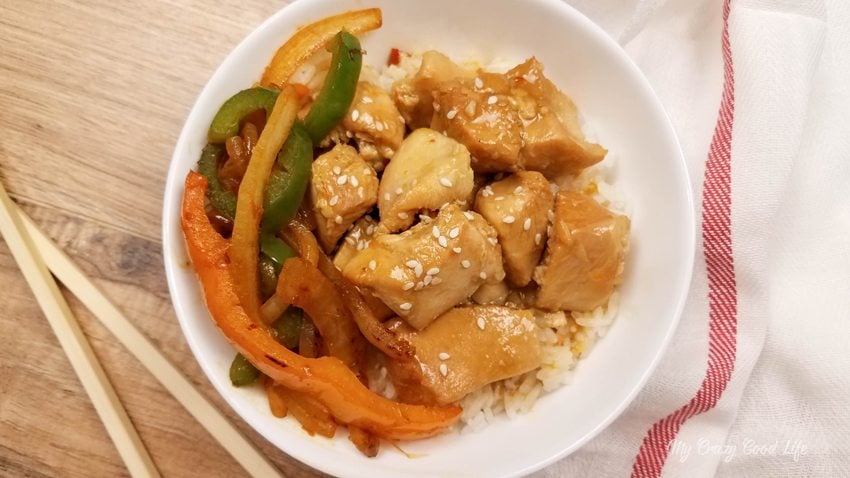 Instant Pot Risotto Add mushrooms, asparagus, or your other favorite vegetables!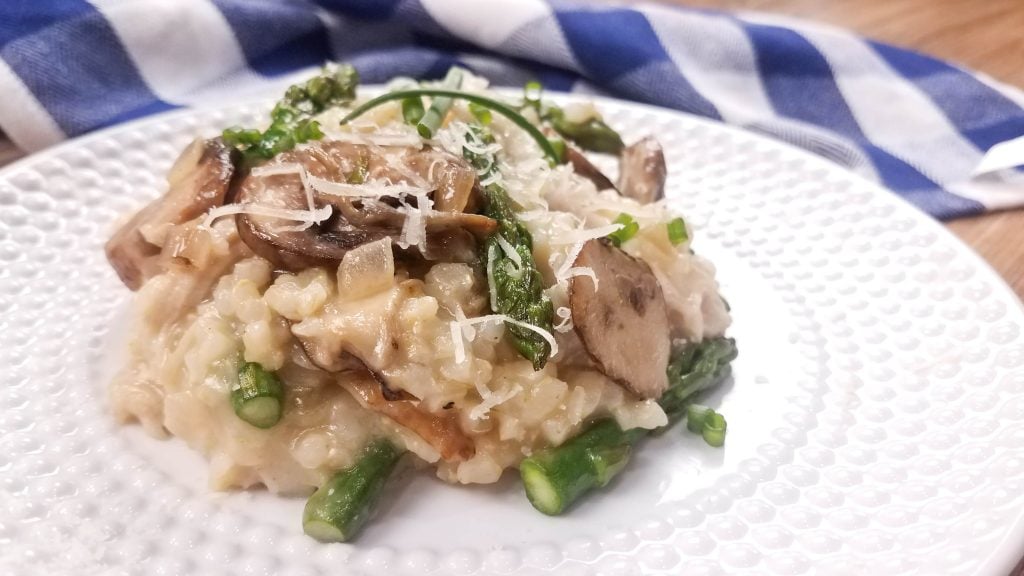 Instant Pot White Chicken Chili I love how easy this is to pull together!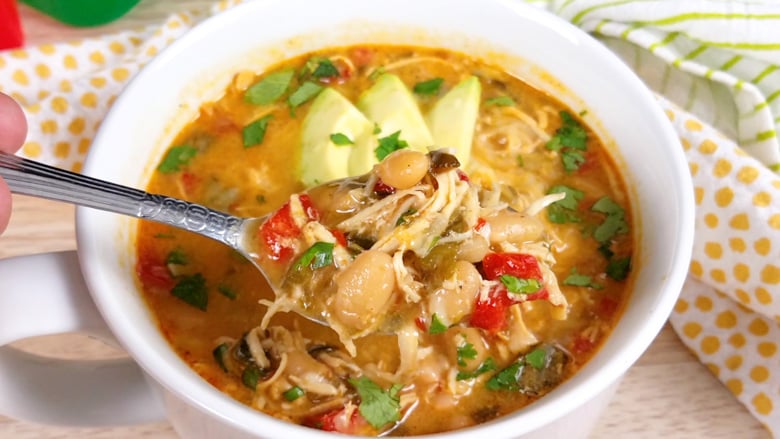 Instant Pot Beef Pho Not a simple or quick recipe–I'll admit that right away. But it's delicious and satisfying to make.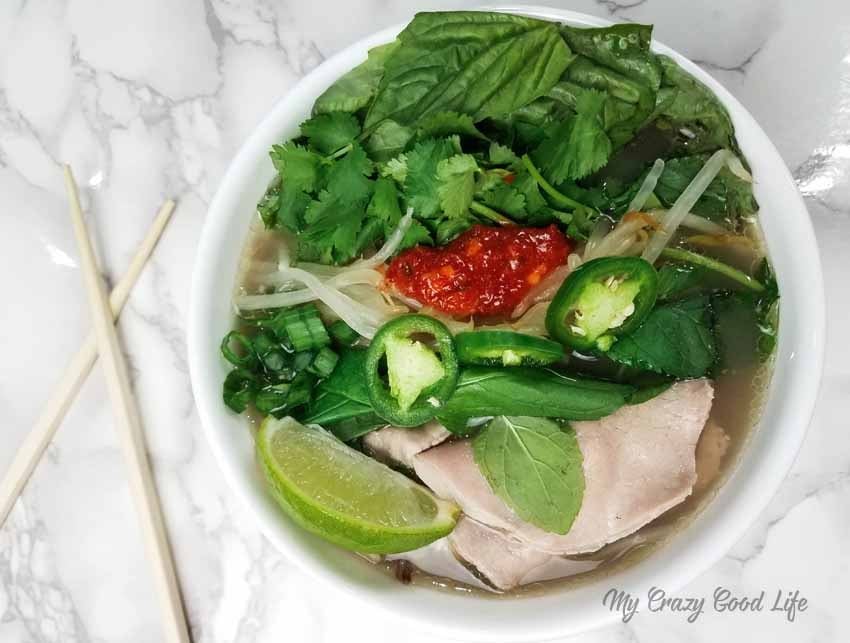 Instant Pot Spaghetti Seriously easy to toss the ingredients in and enjoy a quick dinner. To be honest, I usually reserve this recipe for a night that I ran out of prepped meals or when the entire family isn't home and I don't want to pull a ton of food out.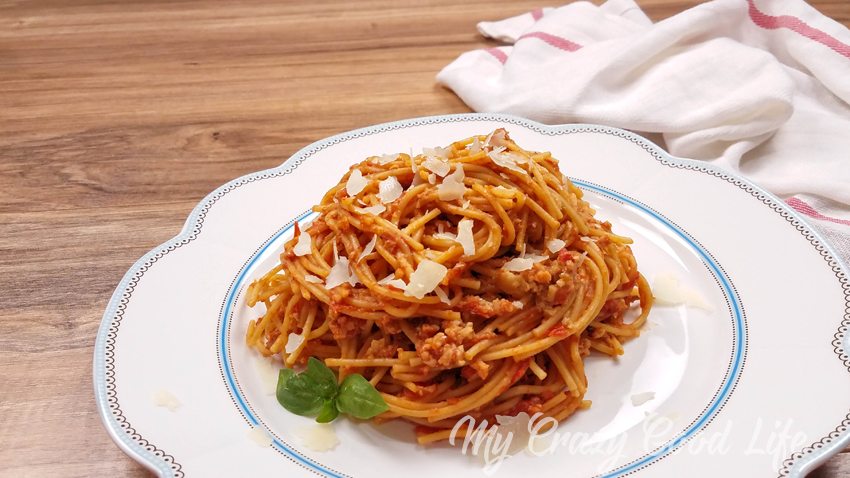 Looking for more awesome Instant Pot Recipes? I've got 100 healthy Instant Pot recipes here, and a ton of healthy Pressure Cooker Recipes here.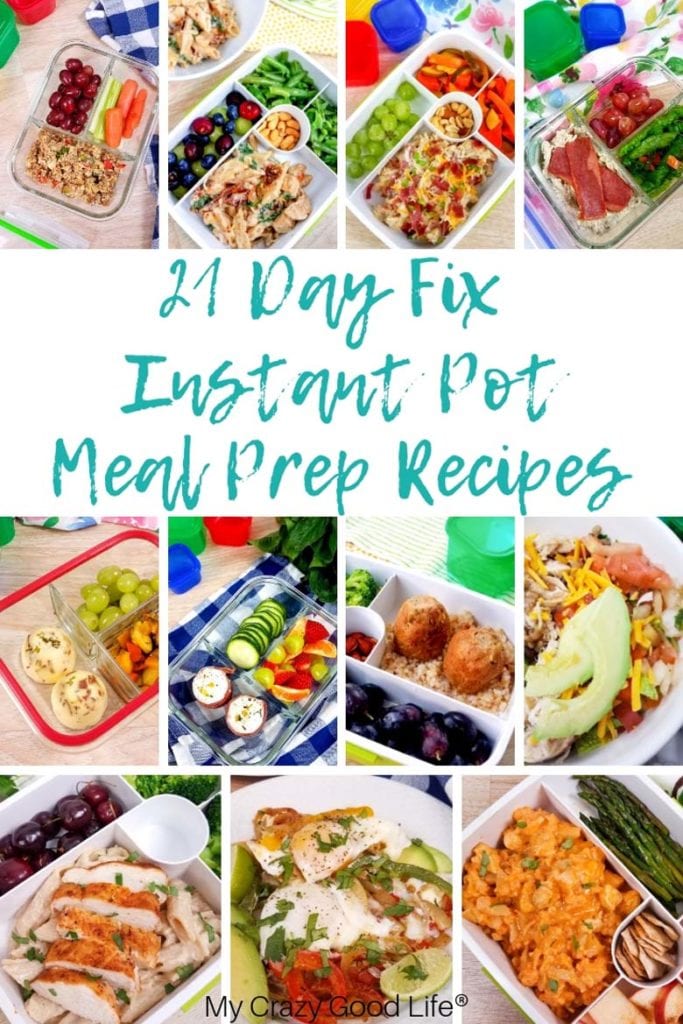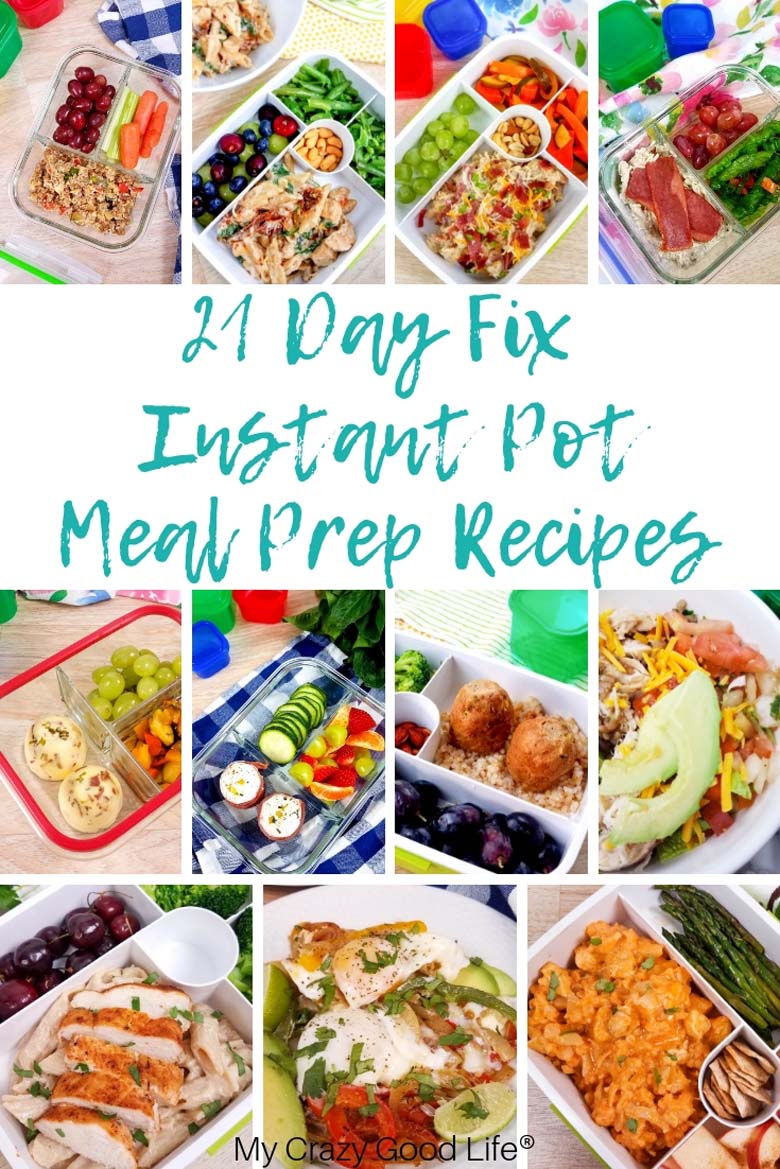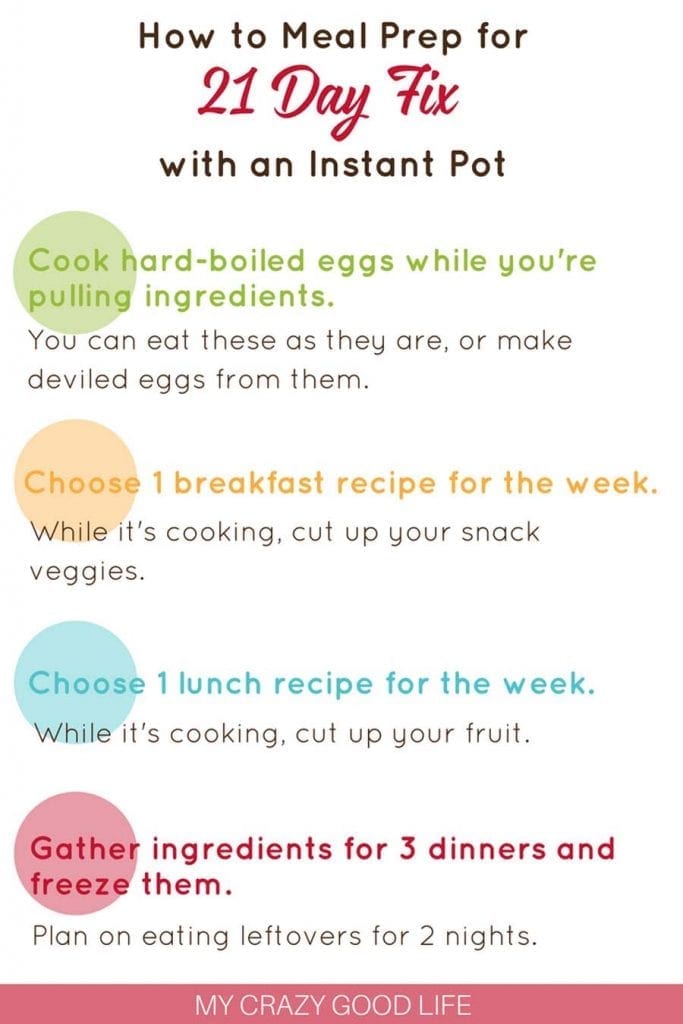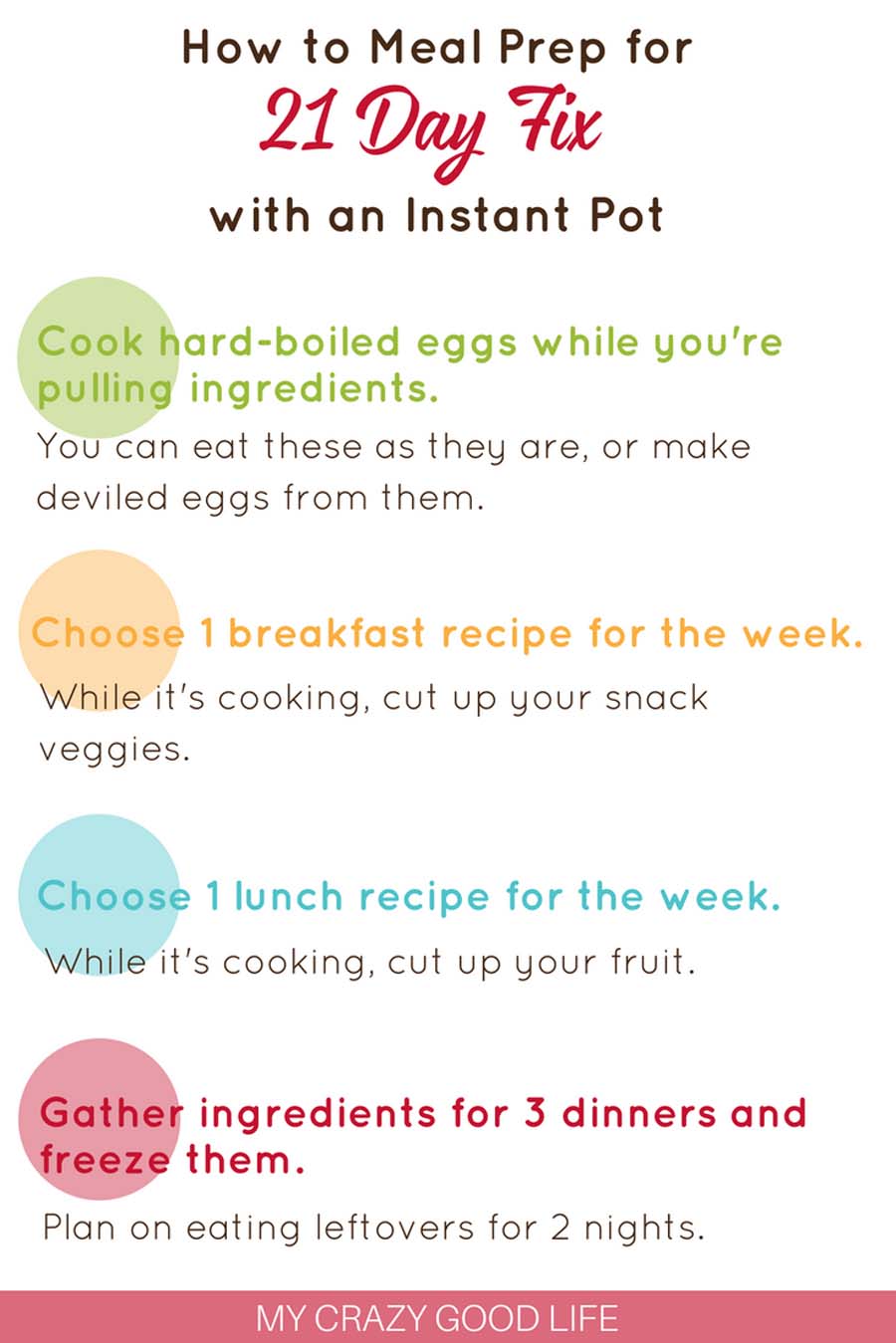 Save
SaveSave