This site contains affiliate links. Please see Policies for more information.
These 21 Day Fix Instant Pot freezer meals will help you create an effortless meal plan. I don't know about you but I love any meal recipe that makes it quick and easy for me to have a 21 Day Fix friendly recipe on the table in a hurry.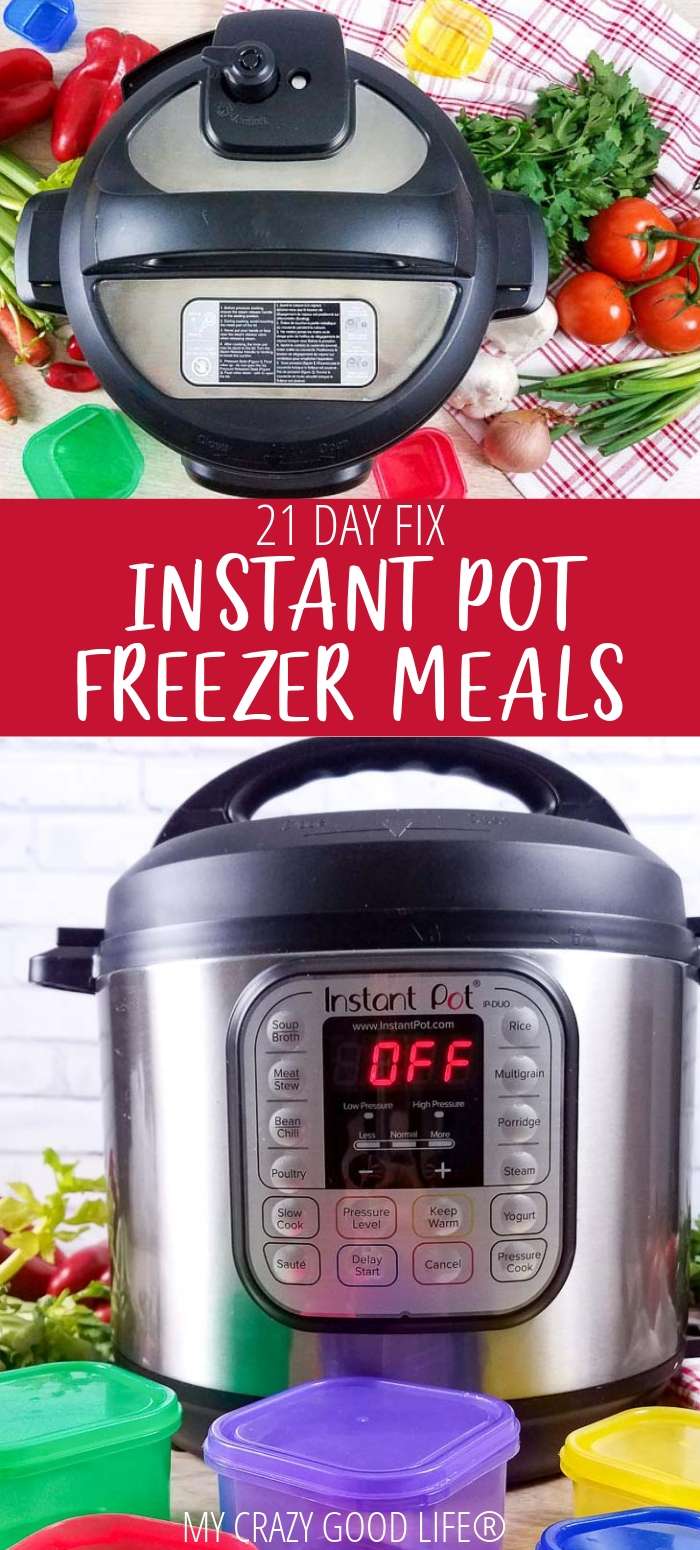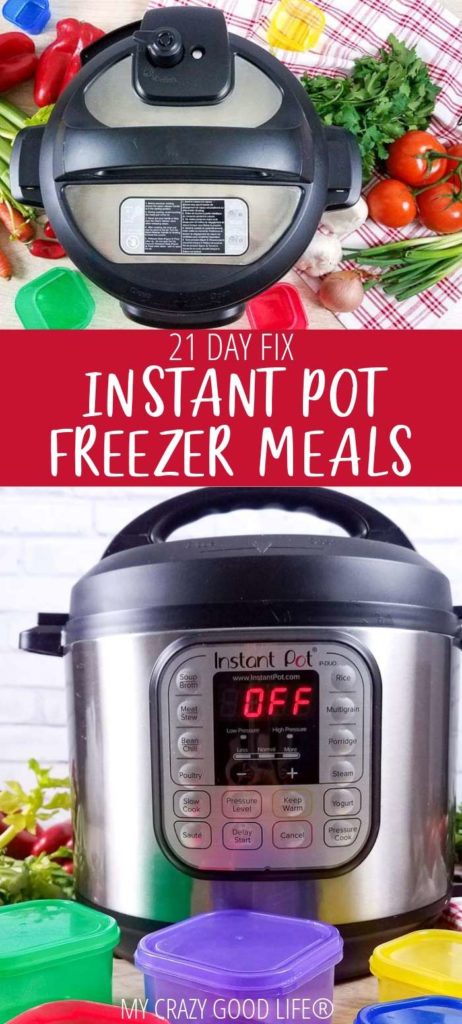 Why should I try 21 Day Fix freezer meals?
The great thing about 21 Day Fix Instant Pot freezer meals is that they combine the effortless planning aspects of freezer meals with my favorite kitchen appliance: the Instant Pot. I can use these dinner recipes to go from the freezer to the table in no time.
21 Day Fix recipes don't have to mean extra time in the kitchen and it also doesn't have to mean cooking two meals. These are recipes that the whole family can enjoy together!
These are all meals that you can cook and freeze. Just pull out your frozen 21 Day Fix Instant Pot meals and reheat for near instant satisfaction and no planning necessary.
21 Day Fix Instant Pot Freezer Meals
Here are my favorite 21 Day Fix Instant Pot freezer meals for you to work into your next meal plan. You'll have some leftovers so plan to work those in on the weekends or for lunches throughout the week!
What do I need to get started with Instant Pot freezer meals?
Start with an Instant Pot, some 21 Day Fix containers, or measuring devices, containers to freeze your meals, and be sure you have space in the freezer for all of your meals! If you're on the fence about which Instant Pot to get, check out my handy guide right here.
I've found that these supplies help with this process:
If you are planning to do this on an ongoing basis I would highly recommend you get these items. Having sealing rings, freezer tape, storage containers, and multiple inner pots for the Instant Pot are a game changer for making the freezer meals meal prep cycle easier and quicker.
21 Day Fix Instant Pot Freezer Meals to Make and Freeze:
These are all recipes that you can cook and freeze in advance. All of these tasty meals will make life simple and easy on those nights when you don't have time to prep and cook a whole meal!
I set these out to thaw for a bit (to help with the liquid needed in the post), or add 1 cup of water at the bottom and then heat for half the time called for in the recipe. Your pot will take a bit longer to come to pressure, but cook time doesn't change.
If by chance your meal isn't heated thoroughly when your IP timer is done, hit the saute button and warm it that way.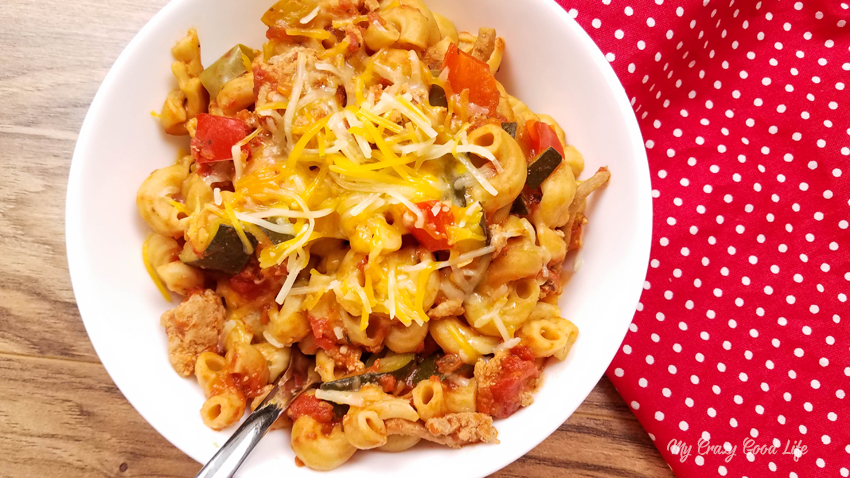 Instant Pot Goulash | 21 Day Fix Goulash | My Crazy Good Life 
This recipe is great for freezer meals because it holds up well and is delicious for the whole family. I love including this recipe in my 21 Day Fix Instant Pot freezer meals meal plan because the whole family LOVES it!
Instant Pot Broccoli and Cheese Soup | The Foodie and The Fix
You can make this one in the Instant Pot on low heat or just prep the ingredients using your Instant Pot. Steaming veggies is so easy with the Instant Pot basket insert. Imagine a creamy and delicious soup that means you don't have to sacrifice all of your hard work and exercising. Low calorie and low fat with all the flavor you love and expect!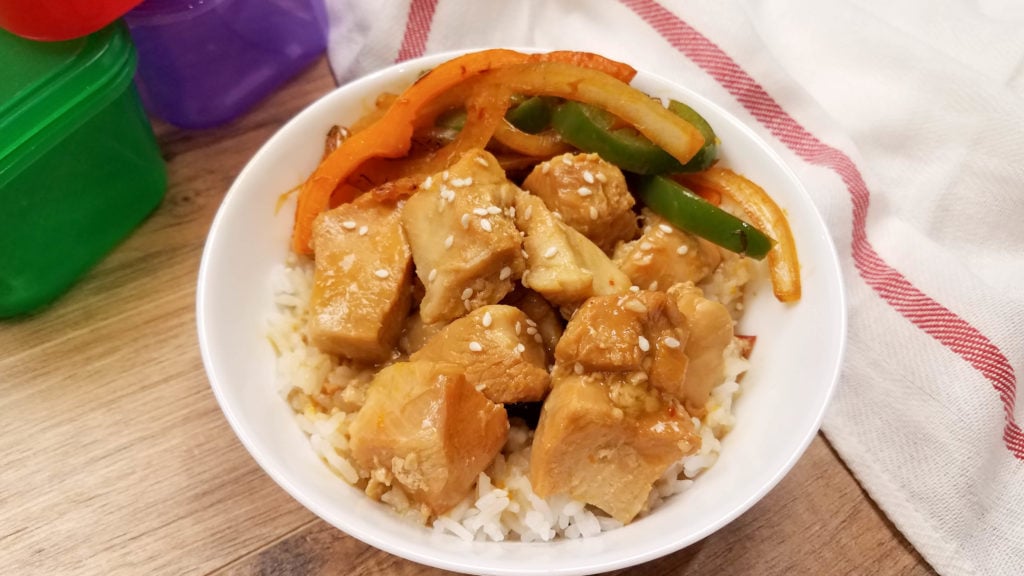 Instant Pot Beef Stew | Desert Chica
Making a hearty meal doesn't have to be difficult and it also doesn't mean you have to stray from your 21 Day Fix plan. This recipe checks both boxes!
21 Day Fix Instant Pot Orange Chicken | My Crazy Good Life
I like making the chicken ahead of time because I know that I'll be able to have a quick meal on the table with very little effort. This also makes a great stir-fry type recipe to go over noodles or rice!
Sweet Potato Chili | My Crazy Good Life
Sweet potato chili is a great option for busy nights. It's filling and delicious and perfect for the whole family. It makes a great addition to your 21 Day Fix Instant Pot freezer meals meal plan because it's simple and easy to reheat and it holds up well for freezing!
Making this recipe as a freezer meal is great! The Instant Pot makes the prep simple and easy, thawing out this sweet and tangy pulled pork couldn't be easier, pair it with some fresh veggies you have a great week night meal!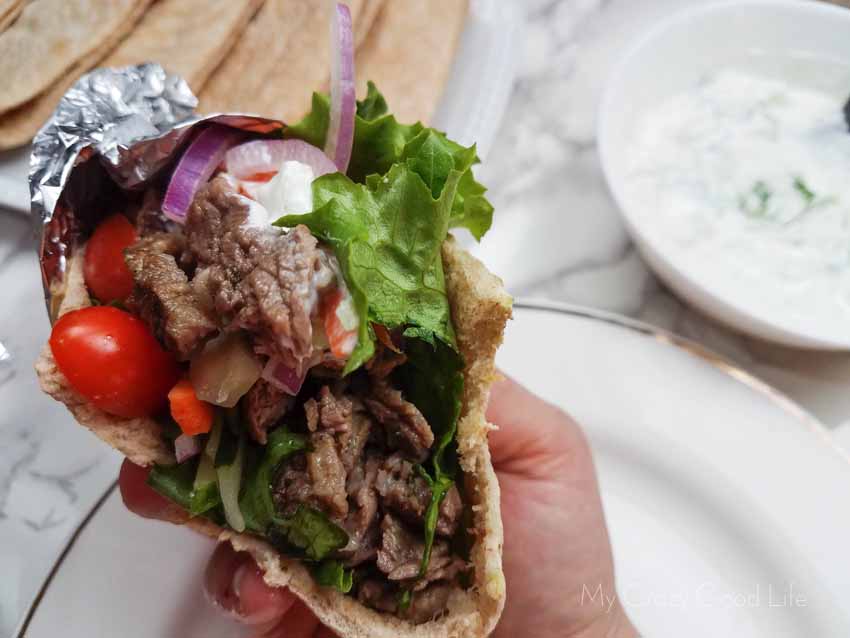 Buffalo Chicken Meatballs  | What Great Grandma Ate – (3/4C = 1R, 1 teaspoon)
This is a great recipe for the 21 Day Fix Instant Pot freezer meals meal plan. You can whip up these tasty chicken meatballs that are packed full of flavor and spice. They're great for snacking or for dinner!
Instant Pot Beef Gyros | My Crazy Good Life 
I love that this recipe can be prepped ahead of time for thawing / use at a later time. I can prep the cooked ingredients and while it is heating up I can chop the fresh veggies for the recipe. If you like to be completely prepped in advance you can chop your veggies at the beginning of the week and pre portion them into baggies or containers that you can just pop out on beef gyros night!
Instant Pot Lasagna | My Crazy Good Life 
Lasagna freezes SO well. Easier and better than you might think. It's perfect for prepping ahead of time for a great meal that the whole family will beg for! This is one of my favorite 21 Day Fix meals because I know that everyone will love it. No complaints is my favorite kind of meal night.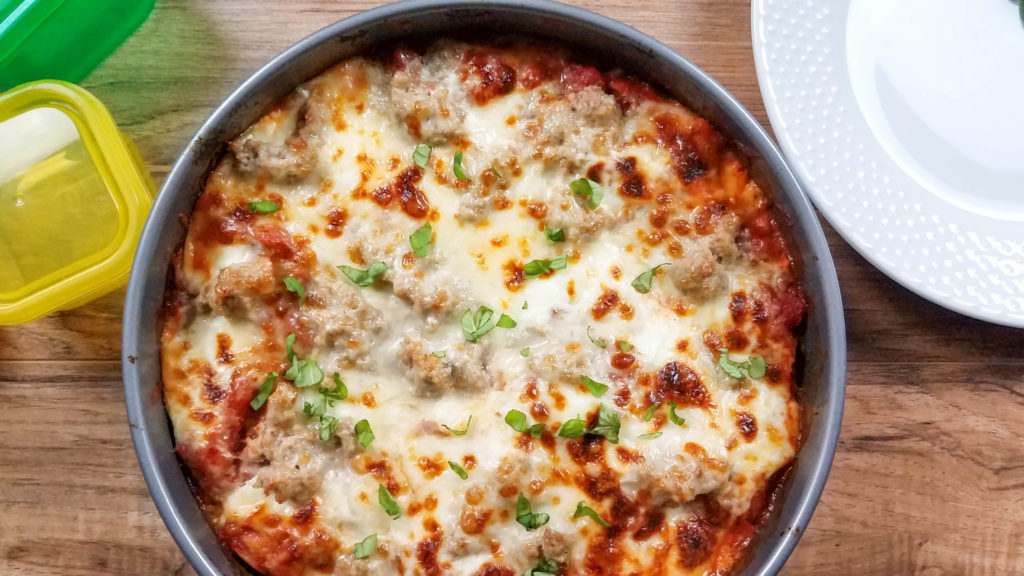 Vegan Slow Cooker Soup | BeachBody On Demand
This is a great BeachBody recipe that goes with almost ALL of their meal plans. You can make this and freeze it for use on those busy nights when you need a quick and simple meal to heat up and go!
Tips for reheating 21 Day Fix Instant Pot freezer meals without the Instant Pot:
For freezer meals that have a lot of liquid like soups, stews, and chili you'll want to submerge the frozen meal in hot water in the sink and then once it has a chance to thaw most of the way you can put it in a saucepan or into the microwave to finish heating!
Casseroles and pasta dishes I recommend giving them at least 24 hours to thaw in the refrigerator before reheating so they don't dry out and over cook during the reheating process.
Having some stock/broth on hand to add to your meals as you reheat them can help get them back to the most perfect consistency!