This site contains affiliate links. Please see Policies for more information.
Making Instant Pot dinners means you will have more time to spend on fun stuff, like crafting, or drinking margaritas. The possibilities are endless!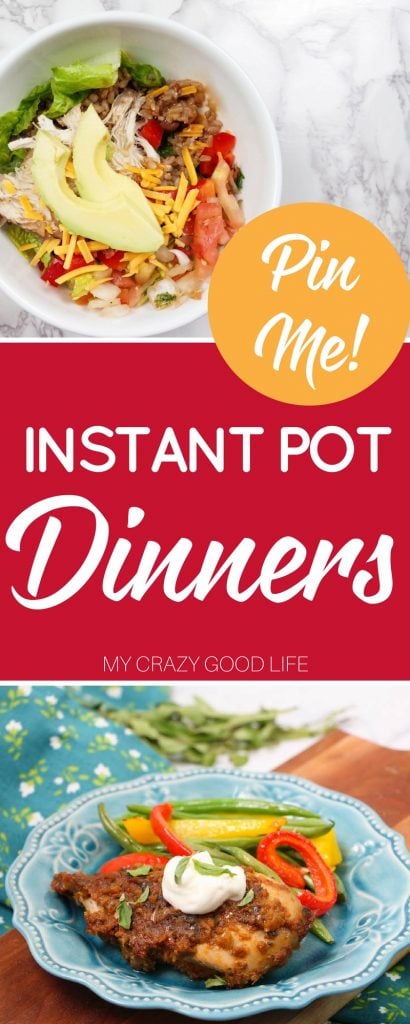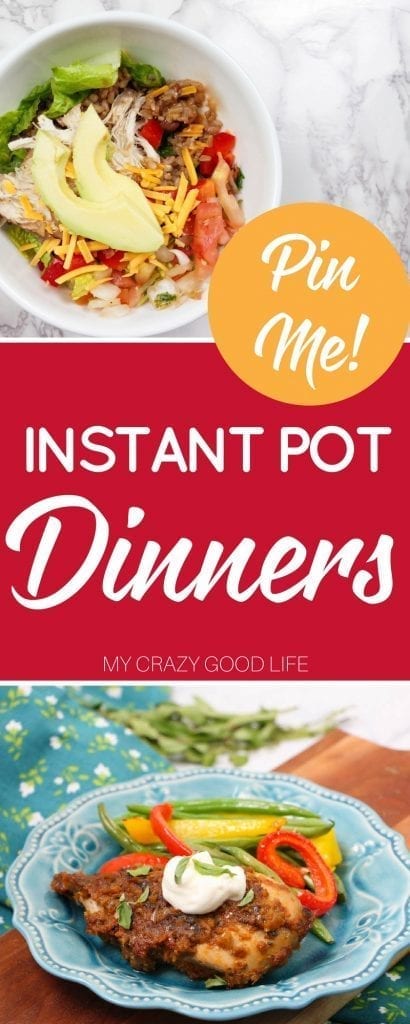 Using the Instant Pot to make meals, desserts, snacks, and even breakfast saves me time and energy. I love to use my Instant Pot for meal prep because I can set up a whole week of meals in very little time.
If you've been looking for a fast, fun, easy way to get a healthy and delicious meal on the table in a hurry the Instant Pot can help make that dream a reality. I was skeptical at first but the Instant Pot truly has changed how I prep meals, make dinner for my family, and it has even changed the way I bake!
Instant Pot Dinners
You can figure out which Instant Pot is right for you here. Order your perfect Instant Pot here.
Instant Pot Spanish Rice and Chicken
Instant Pot Cilantro Lime Drumsticks
Instant Pot Bruschetta Chicken | Carrie Elle
Instant Pot Orange Chicken 
Instant Pot Turkey and Cabbage Soup | Healthy Vittles and Bits
Instant Pot Beef and Broccoli | Hustle and Heart Fitness
Instant Pot Beef Stew | Desert Chica
Enchilada Chicken Stew | Paleo MG
Instant Pot Beef Pho
Instant Pot Beef Gyros
Instant Pot
Goulash
Instant Pot Macaroni and Cheese
Instant Pot
Lasagna
Instant Pot Stuffed Pepper Soup 
Butternut Squash Soup
|
Savory Made Simple
Instant Pot Swedish Meatballs
Lemon Garden Vegetable Soup | Foraged Dish