I love nights that I'm able to wow my family with a home run dinner. They're so patient with my recipe flops (because honestly, there are quite a few), and I love when I find one that they love. Enter… these 21 Day Fix Instant Pot Beef Gyros.
SO easy with the Instant Pot, and so delicious.
Ingredients:
2 lbs. beef roast, thinly sliced (I've also used loin flap meat and it's so easy to slice and cook!)
3 cloves minced garlic
1 tbsp. dried parsley
1 tsp. black pepper
1 tsp. salt
1/2 cup vegetable broth
1 red onion, thinly sliced
1 tbsp. lemon juice
4 tbsp. oil (olive, coconut, avocado, etc)
Pitas or Naan bread, or Flat Out pitas (I love the Flat Out pitas the best!)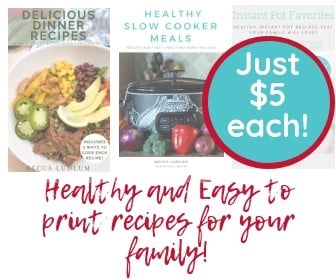 Toppings:
Sliced carrots
Sliced onions
Sliced cucumbers
Lettuce
1 tsp. apple cider vinegar (optional)
1 tsp. olive oil (optional)
Feta or goat cheese (optional, use container to measure)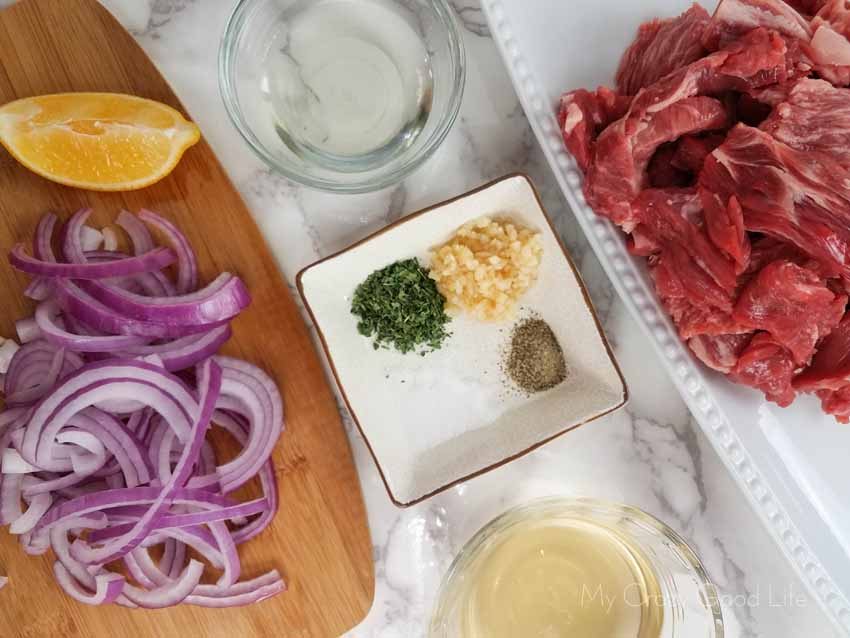 Tzatziki Sauce:
1 cup plain Greek yogurt
1/2 cup cucumber peeled, seeded, and chopped
1 clove minced garlic
1 tsp. salt and pepper
2 tbsp. fresh dill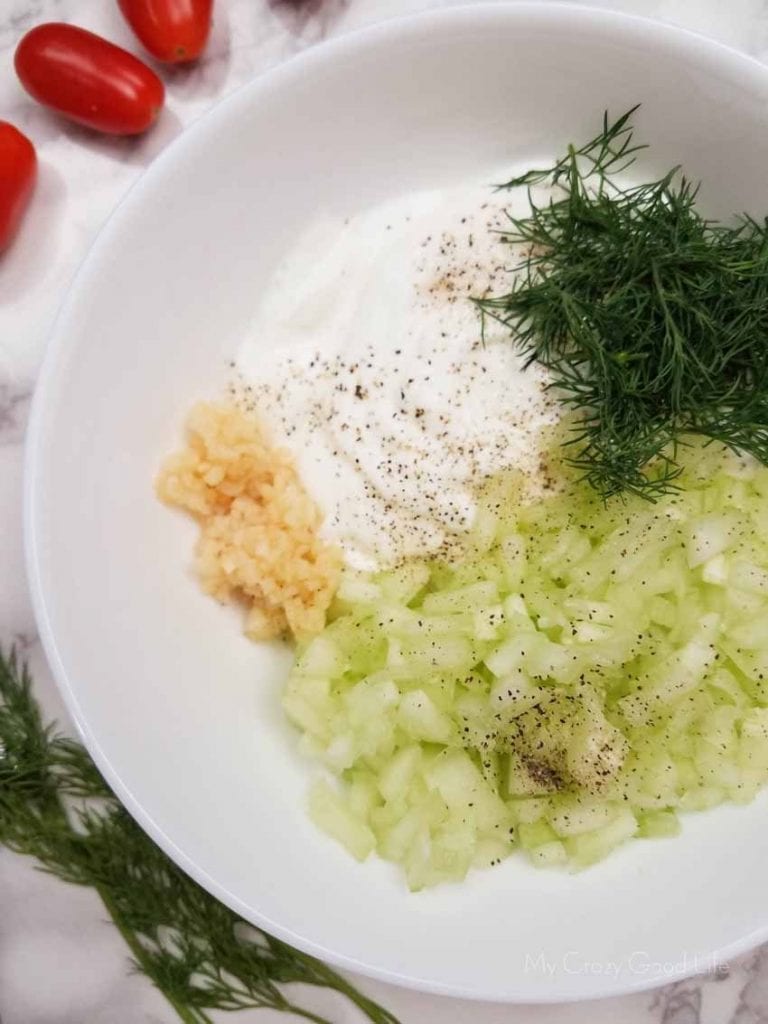 Directions for Instant Pot Beef Gyros:
1) Turn Instant Pot on saute and let the pan warn up. When it's warm, add oil to the bottom of the pan and let it get hot.
2) Add meat, seasoning, garlic, and onion to Instant Pot. Sear and let onions soften for 3-5 minutes.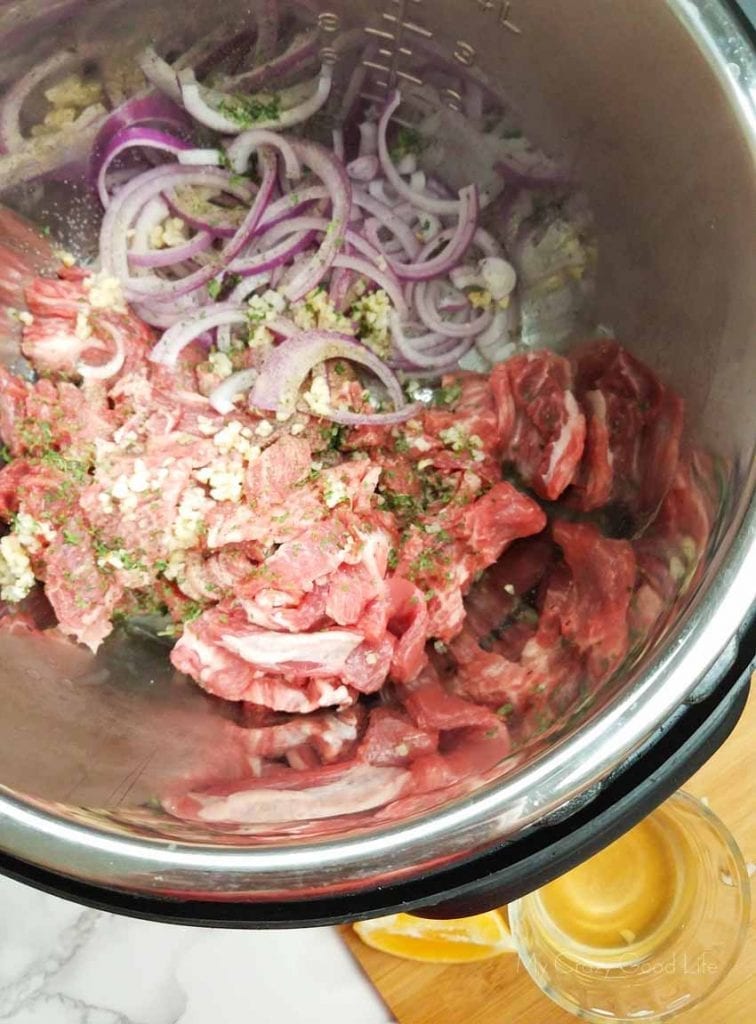 3) Pour lemon juice and broth over the meat. Give the meat a quick stir, then lock lid into place. Turn the steam valve to sealing. Using the Meat/Stew preset cook the gyro meat for 9 minutes. Let the pressure naturally release for 3 minutes before releasing the remaining pressure using the quick release method.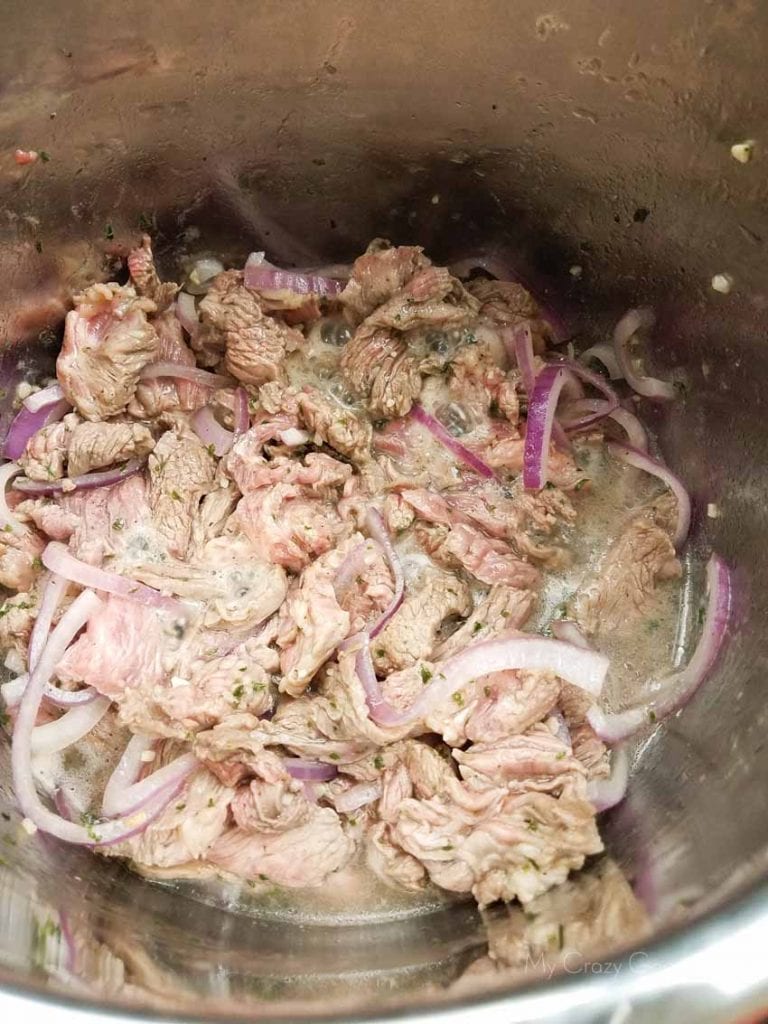 4) While the gyro meat is cooking mix together the Tzatziki sauce and slice your vegetable toppings. For added flavor drizzle apple cider vinegar and olive oil over vegetables.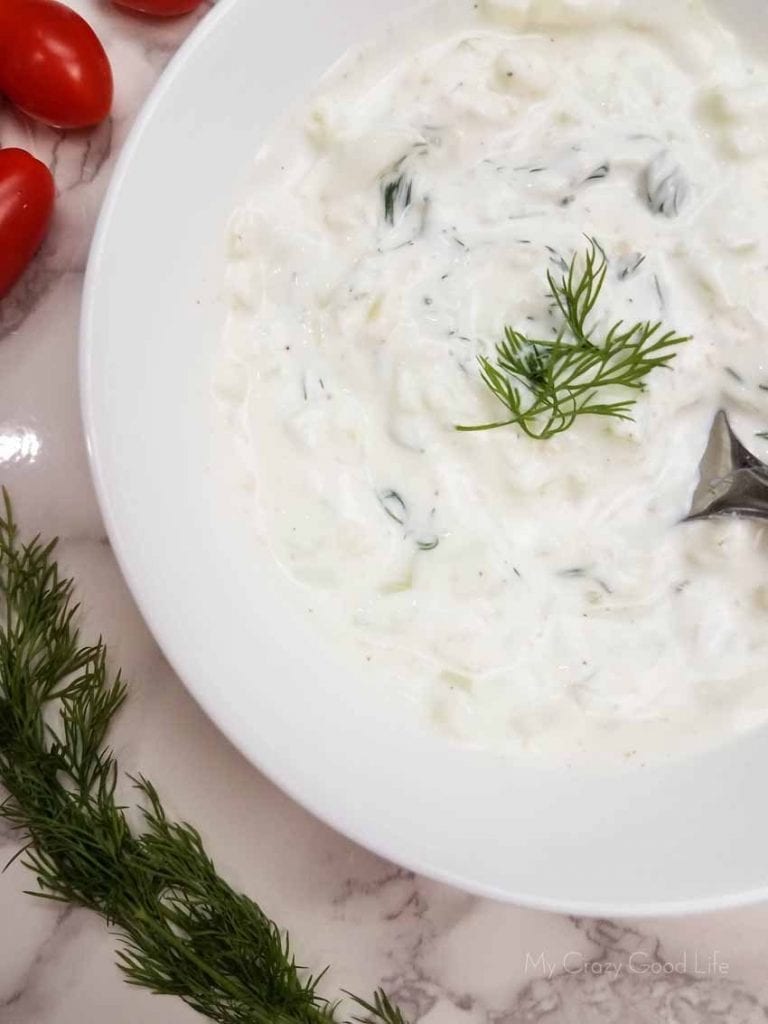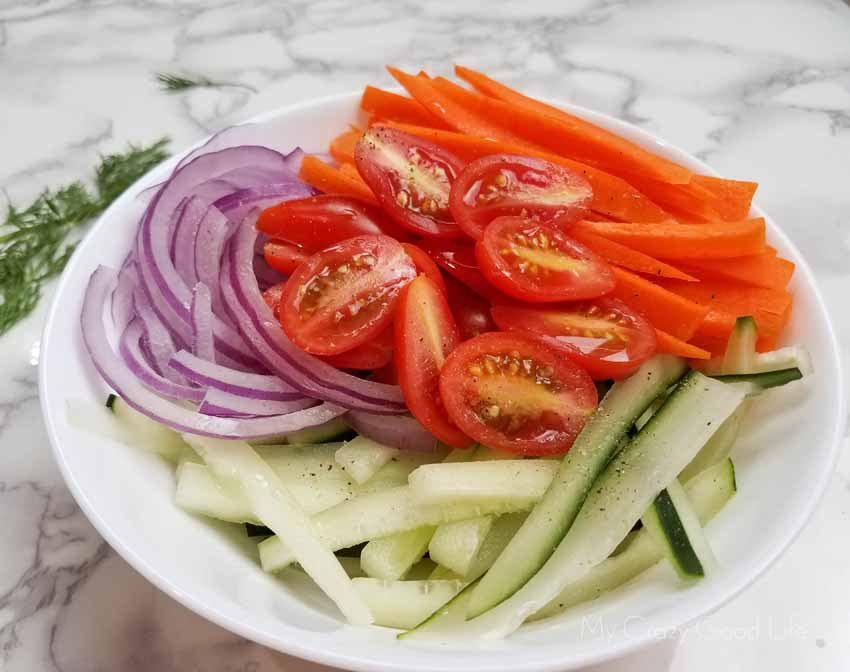 5) To make your gyro layer the lettuce at the bottom of the pita or naan bread. Then add your meat, toppings, and sauce. This will keep the pita or naan from getting soggy.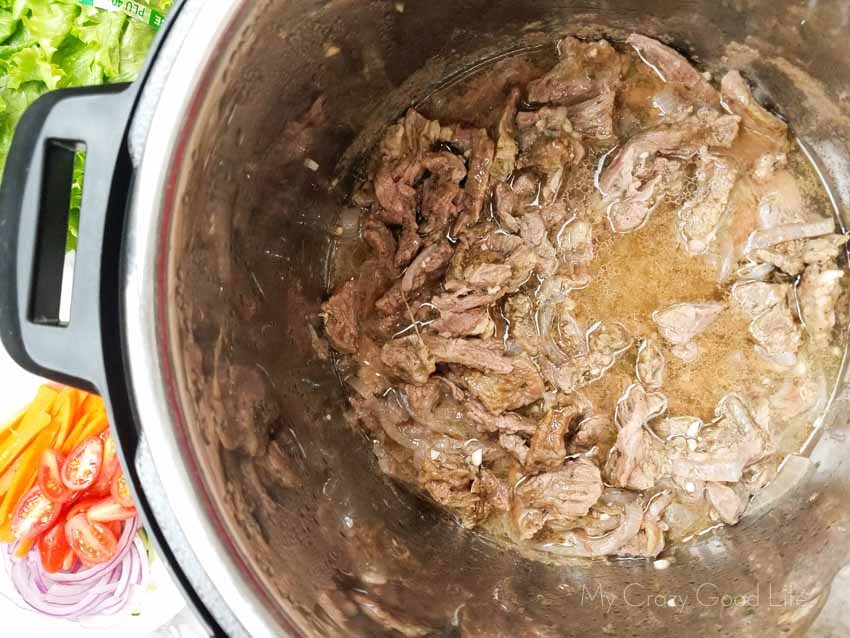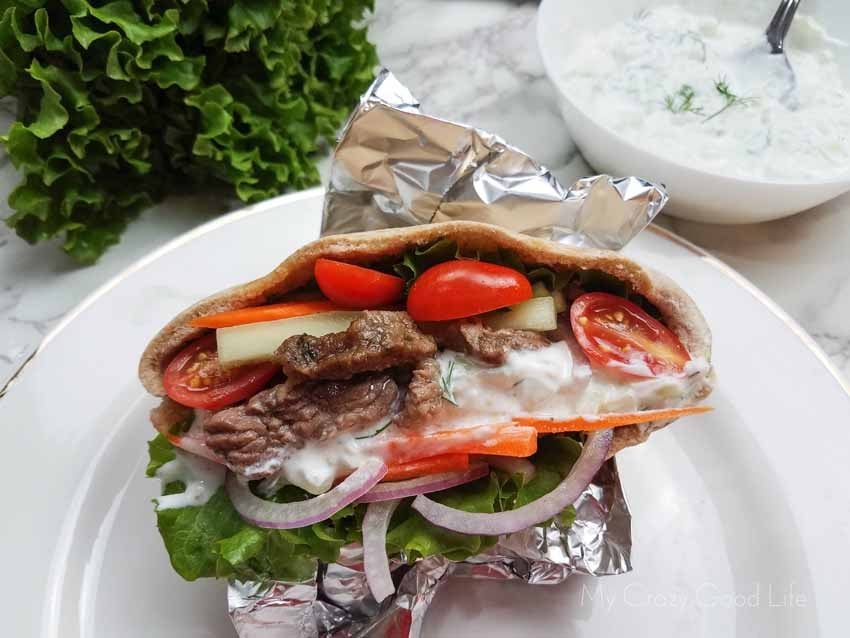 21 Day Fix container count: 1C filling and vegetables + 1/2 pita = 1Y, 1R, 1G | sauce: 1/4C = 1/3R, I don't count the green from the cucumbers since there are a lot in the filling and vegetables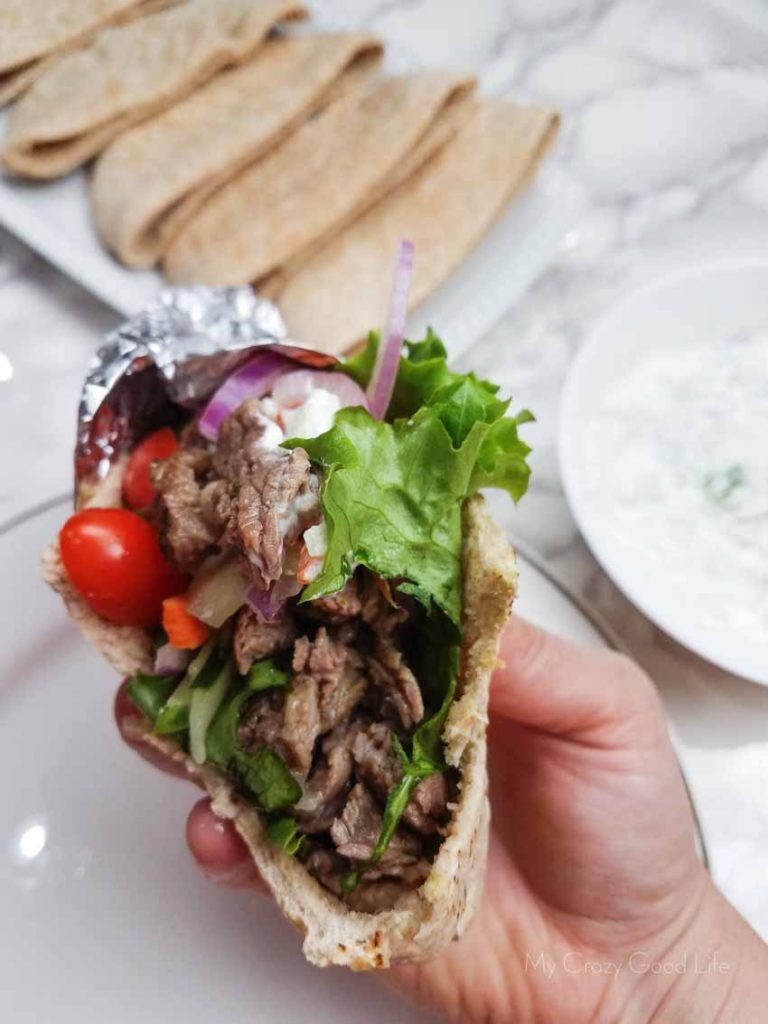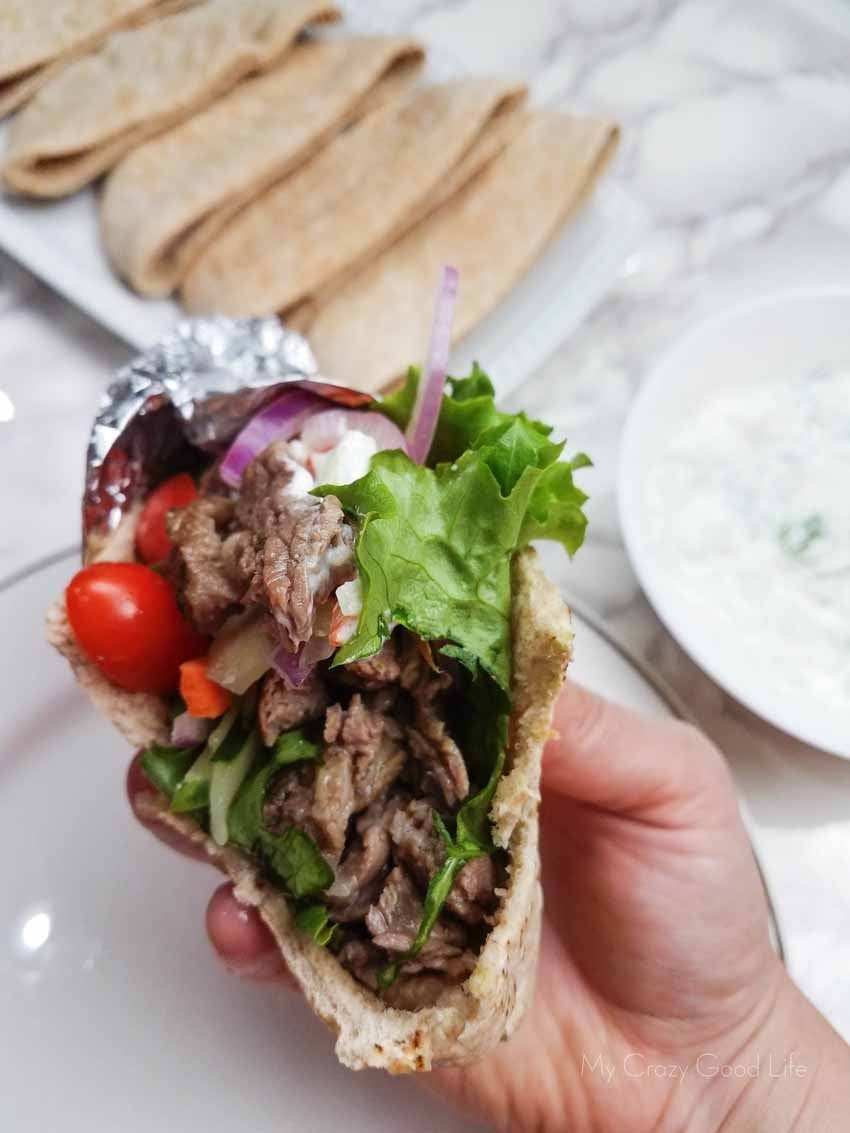 You might like these similar posts on My Crazy Good Life: