If you're familiar with the 21 Day Fix meal plan then you're probably familiar with the colored containers. Sometimes people have a hard time getting one of the containers in, and purple is a popular one to miss. A lot of people don't care for fruit, so these purple container recipes can help you get your fruit servings in each day.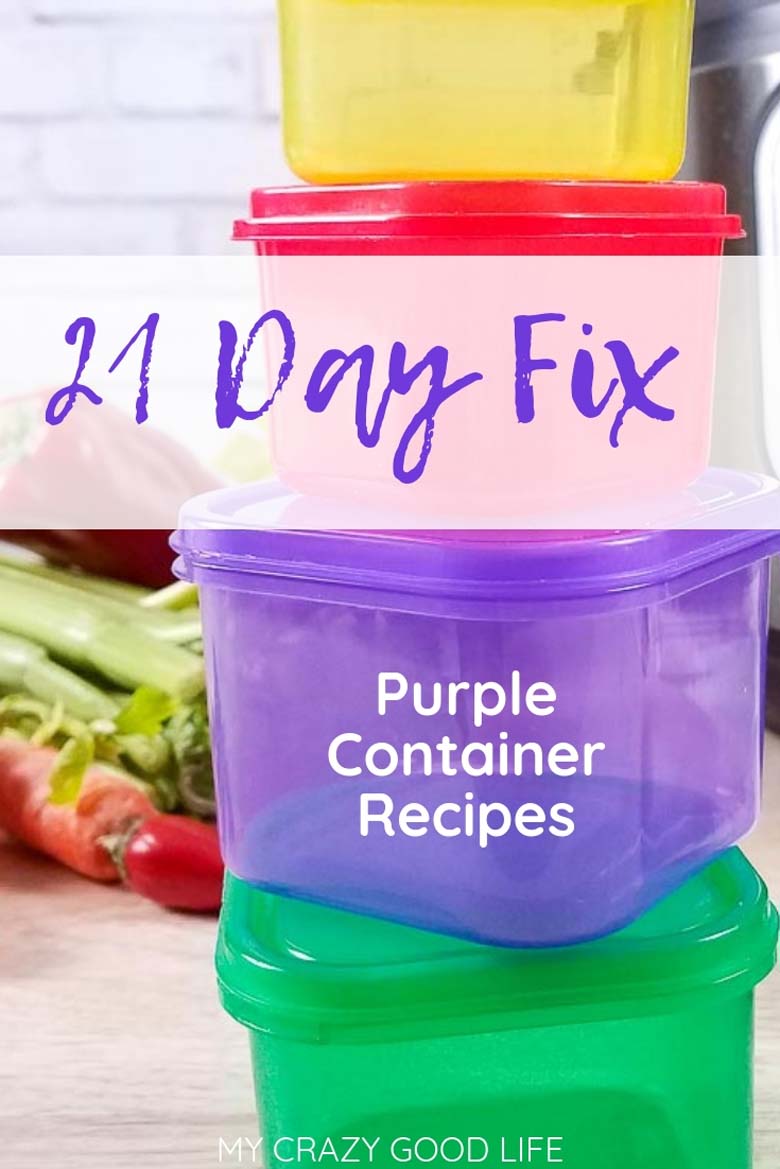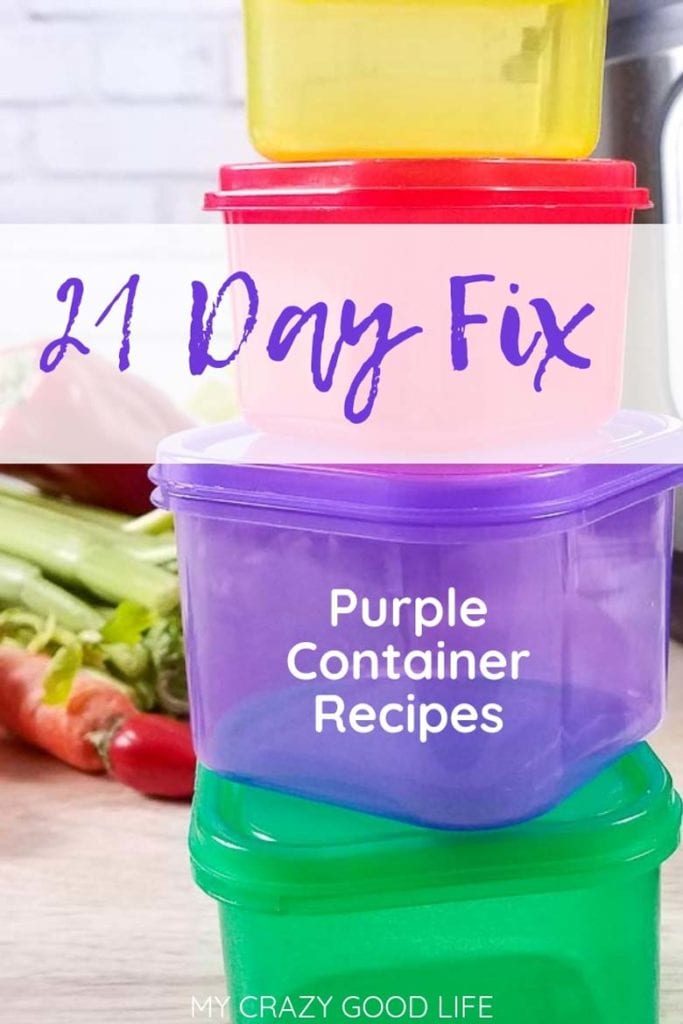 What is the Beachbody 21 Day Fix Purple Container For?
The purple container is assigned for fruit. One of the great features of the 21 Day Fix diet is that you can use any fruit you'd like. You can also add an additional fruits or even different colored containers to the mix in order to make a small meal or filling snack. This is a great way to create a 21 Day Fix friendly snack or even a meal option that you'll love.
Pro Tip: The purple containers are great ones to save for dessert. There are even 21 Day Fix Dessert Recipes that don't use ANY yellow containers. Getting creative with how you utilize the different containers will help you stay motivated and it will keep you from getting bored with your daily options.
If you need an extra set of colored containers, you can buy them from Amazon! What's better than having them delivered right to the front door?!
21 Day Fix Purple Container Recipes:
Dairy Free Coffee Ice Cream | Entire recipe counts as 6-8 purple containers, depending on how many bananas you use. I often just count this as a purple container treat swap.
Banana Pancakes | Entire recipe counts as two purple containers.
21 Day Fix Dole Whip | Entire recipe counts as 1 1/2 purple containers.
Pumpkin Spiced Apples | 1 cup of apples equals one purple container.
Slow Cooker Stuffed Apples with Cinnamon Peanut Butter Sauce | This recipe uses one purple container.
Fixed French Toast | This recipe uses once purple container.
Dairy Free Chocolate Ice Cream | Same as the coffee ice cream above. Entire recipe counts as 6-8 purples, but I use it as a treat swap.
Chunky Monkey Ice Cream | One purple per serving
Banana Cherry Muffins | 1 1/4 purple containers per serving
Purple Container Food List
Just like the yellow food list, the Purple food list is printed in order from healthiest at the top to least healthy at the bottom–but all of the recipes are healthy.
Note that sometimes you fill up your container to equal a purple, and sometimes you are able to eat a certain amount, like 1/2 banana or one small apple.
Purple Container Treat Swaps
Purple container treat swaps work the same as yellow container treat swaps, and you can take a look at those in my food list. Three times a week you could replace a purple container with a treat–but you only have three total treat swaps per week, not three yellow and three purple.
Looking for more 21 Day Fix recipes by color container?
Save