The 21 Day Fix meal plan is a diet that encourages a lifestyle change. The plan helps you make healthy choices more easily recognizable by splitting food groups into different colored containers. Some containers will carry the bulk of your meals, like the red container which is reserved for proteins. Other containers will be used for ingredients to build meals or fill out snacks, like the orange container which is used for seeds and oils. These 21 Day Fix orange container recipes will show you the best ways to make use of that small container.
The orange container may not hold the main course of your meal but it is still important. 21 Day Fix is a popular meal plan program because it allows you to eat whatever you want as long as you portion using the specified containers. Use your orange container wisely and amp up the flavors and types of meals you can have while on the 21 Day Fix meal Plan. These 21 Day Fix Orange Container Recipes will help you make the most of that seemingly tiny container!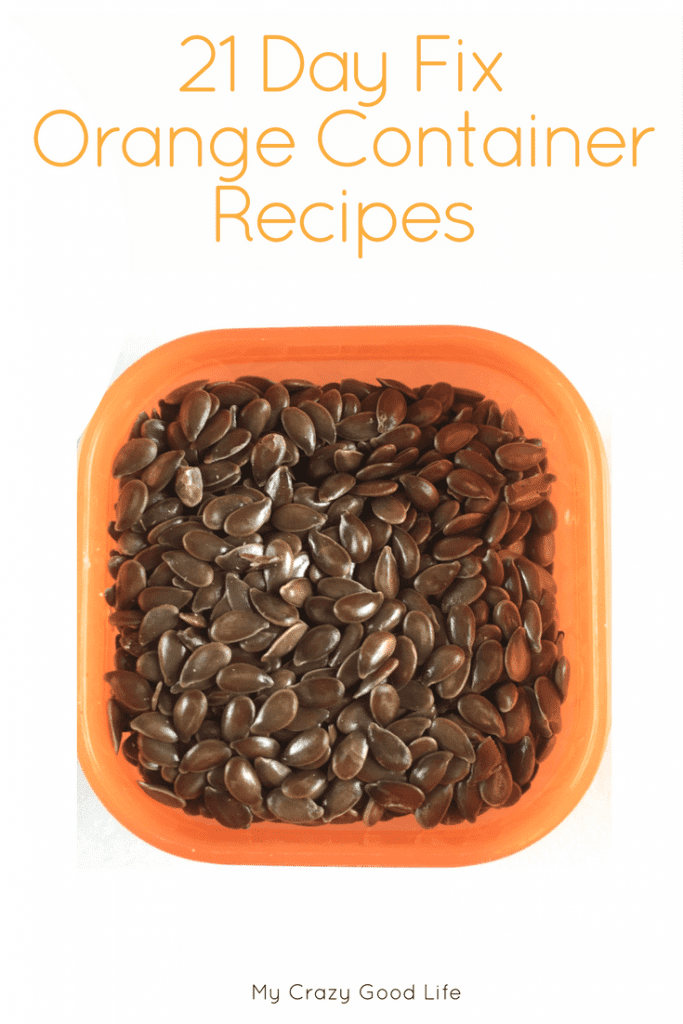 Need an extra set of containers? You can find them right here!
21 Day Fix Orange Container Recipes
Sweet n Sour Chicken | Pureatz
Chicken Fried Rice | Fit Possible Coach
BBQ Chicken Pizza | The Foodie and The Fix
Cheeseburger Salad | Five Wooden Spoons
Kale and Cabbage Salad | Angie in Progress
Peanut Sauce | Living Vibrantly
Chicken Salad Sandwich | Team BeachBody
Healthy Taco Salad | Sorey Fitness
Asian Vinaigrette | Jamie Tempel
Cauliflower Fried Rice | Robin Swor
Paleo Avocado Ranch | Tara Leigh Davis
Asian Broccoli Salad | Finding Motivation Every Day
Flourless Pumpkin Pancakes | Made to Glow
Overnight Oatmeal | Beach Ready Now
Quinoa Spinach Salad With Lemon Basil Vinaigrette | Carrie Elle
Corn, Edamame & Tomato Salad | Cunningham Fit Coach
Greek Cucumber Salad | BeachBody
Asian Sesame Salad | Liane Baker Swenson
Poppy Seed Dressing | Di's Food Diary
Chopped Cobb Salad | Foodie Made Simple