Getting started with any diet plan can be difficult. It's a new routine, new goals, different rules to follow–the whole process can be a little overwhelming.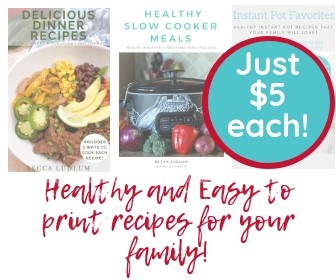 With the 21 Day Fix, the process becomes so much easier and organized. You probably already know that the 21 Day Fix breaks down the food groups into color coded containers.
Each calorie level includes a specified number of colored containers each day. Here are some of my favorite ways to use that blue container–21 Day Fix blue container recipes.
The 21 Day Fix blue container is designated for healthy fats, that's right I said fats! Not all fats are bad and the stigma attached to the word "fat" has no place in the 21 Day Fix program!
Our bodies need certain fats in order to work properly. It's important to know which fats are good and which ones you should avoid. These 21 Day Fix Blue Container Recipes will help you stay on track, while still providing a bunch of really tasty options!
One of my favorite red and blue recipes is this cloud bread. 1.5 red and .25 blue per BATCH (yes, I said batch!):
21 Day Fix Blue Container Recipes:
Note: These recipes do not contain just blue containers :)
Slow Cooker Pizza Stuffed Peppers
Stuffed Avocados With Pineapple and Shrimp
Everything Bagel Goat Cheese Dip
Instant Pot Macaroni and Cheese
Bacon and Beer Cheese Cauliflower Soup
Sriracha Glazed Chicken With Mango Avocado Salsa
Looking for more posts like this?
SaveSave
2