We all love pizza, right? The problem is that the crust is packed full of carbs and sugar. It's hard to justify eating something–even when it's so delicious–when it has so many nutritional drawbacks. This 3 ingredient low carb cauliflower pizza crust recipe solves all of those problems! You can now have pizza that tastes great, but won't completely blow your food goals.
This is also a great option for those of you who need to or want to avoid gluten. Gluten free pizza crusts carry the same issues as traditional crusts–they're packed full of sugar and carbs. For a low carb option, this is a super simple recipe. All it takes is three ingredients to whip up a low carb cauliflower pizza crust. Add your favorite toppings and pizza night is back on track!
My mother in law taught me how to make this super easy and quick low carb pizza crust. As is, it's 2 servings on the 21 Day Fix. One half of this pizza crust is 1 G, 2 B, 1/2 R. Perfect for me, because I never seem to eat my blue containers.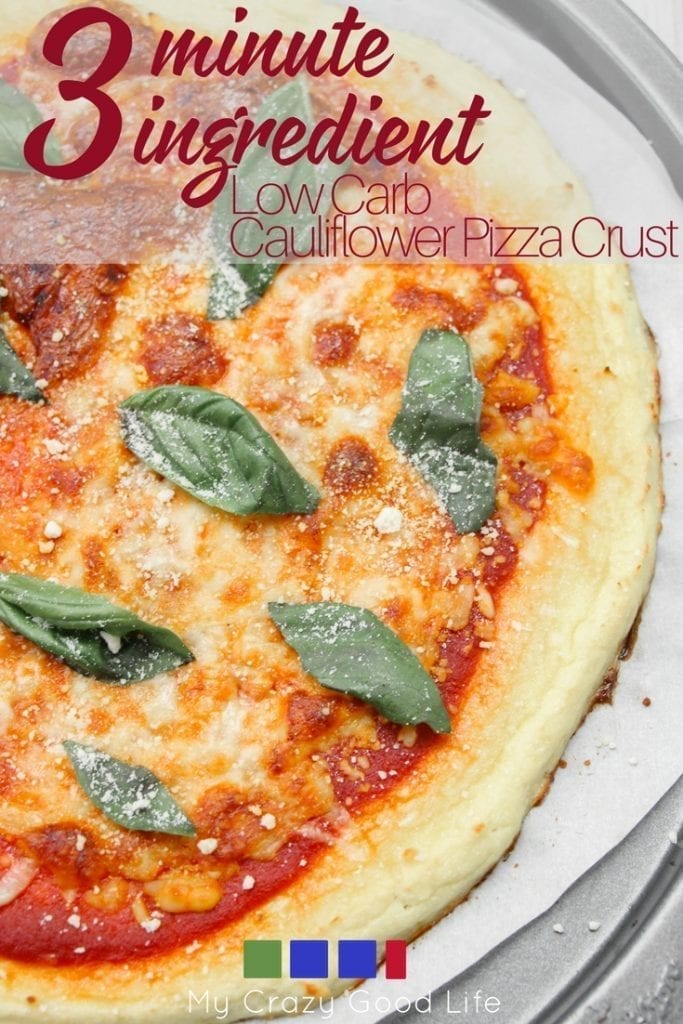 It's fun to let everyone make their own pizza too. You can set up all your favorite toppings and let everyone have some fun creating their own masterpiece. Problem solved, no more arguing about what to get on the pizza!
3 Ingredient Low Carb Cauliflower Pizza Crust:
With just a few simple ingredients you can make these tasty pizzas! A pizza pan will make baking a breeze and of course you'll want a pizza cutter to slice them up just right! Another great way to make these tasty pizzas is with a baking stone, or a pizza oven like we use. They get that perfectly cooked bottom with an easy to use ceramic baking stone.
Ingredients Needed for Low Carb Cauliflower Pizza Crust, 2 Servings:
2C Cauliflower
1C Mozzarella Cheese
1 Egg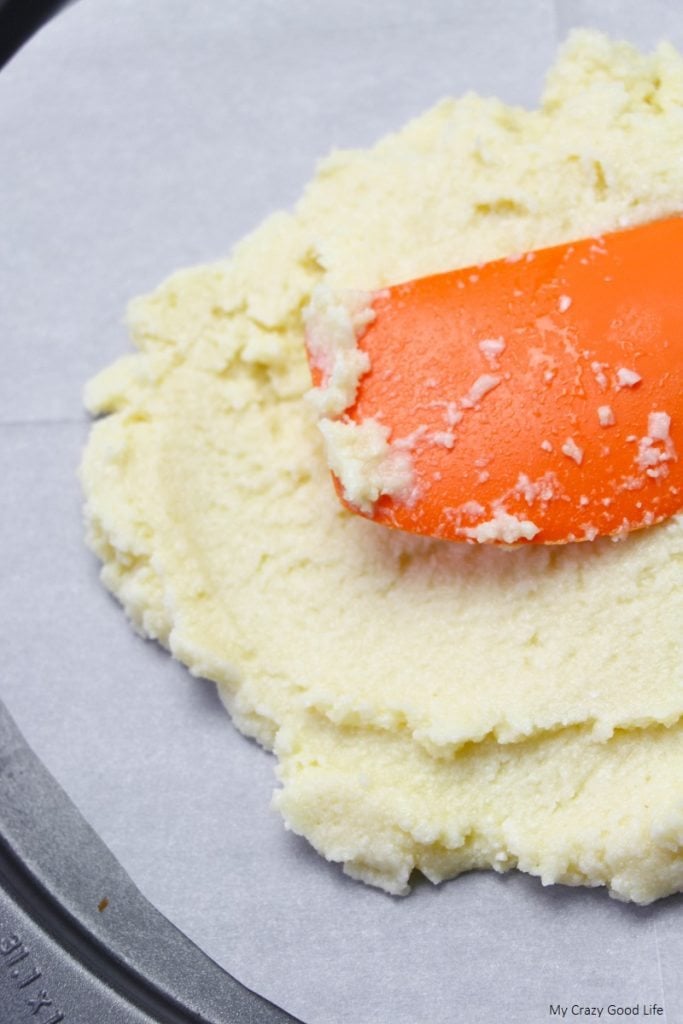 Directions for Making Low Carb Cauliflower Pizza Crust:
Place the cauliflower in food processor and mince. Add the mozzarella and egg, then stir it together with a spoon or fork.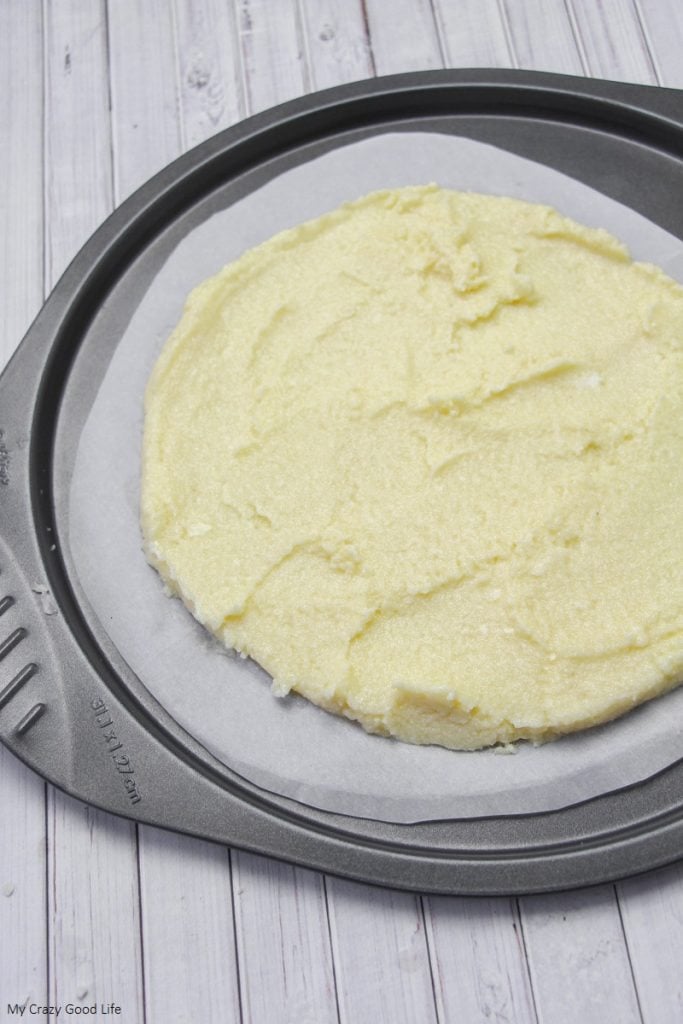 Press onto parchment paper in a circle or square (or any other desired pizza shape) and cook for 7 minutes on 400 degrees, or in a pizza oven.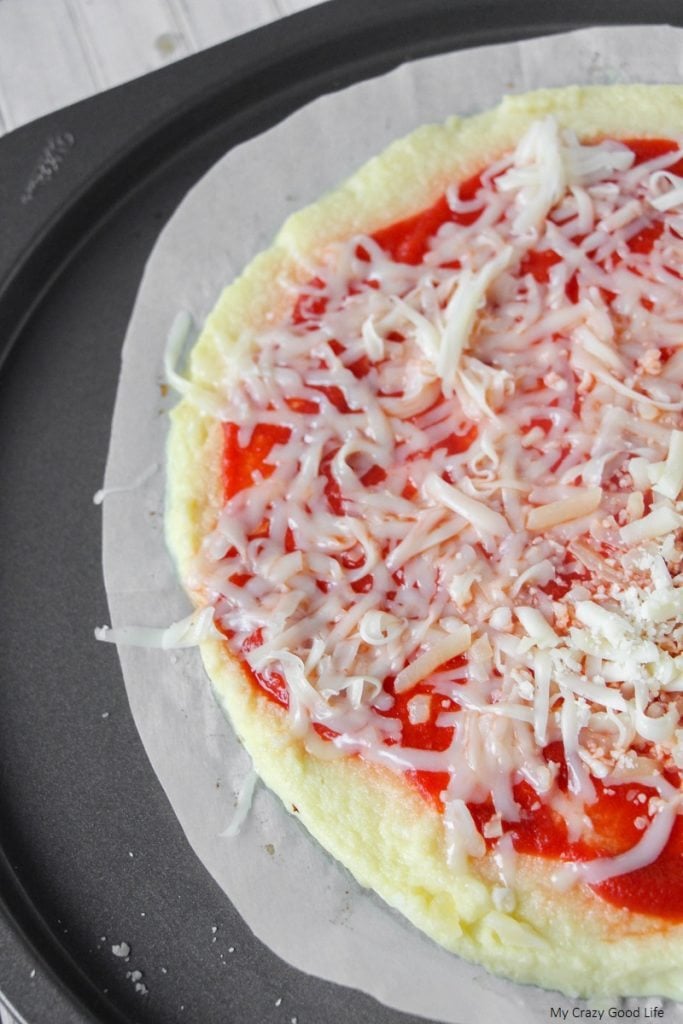 Flip the pizza crust and add your toppings to the bottom of the crust (it gets a little crispier that way), and bake another 7 minutes or until browned .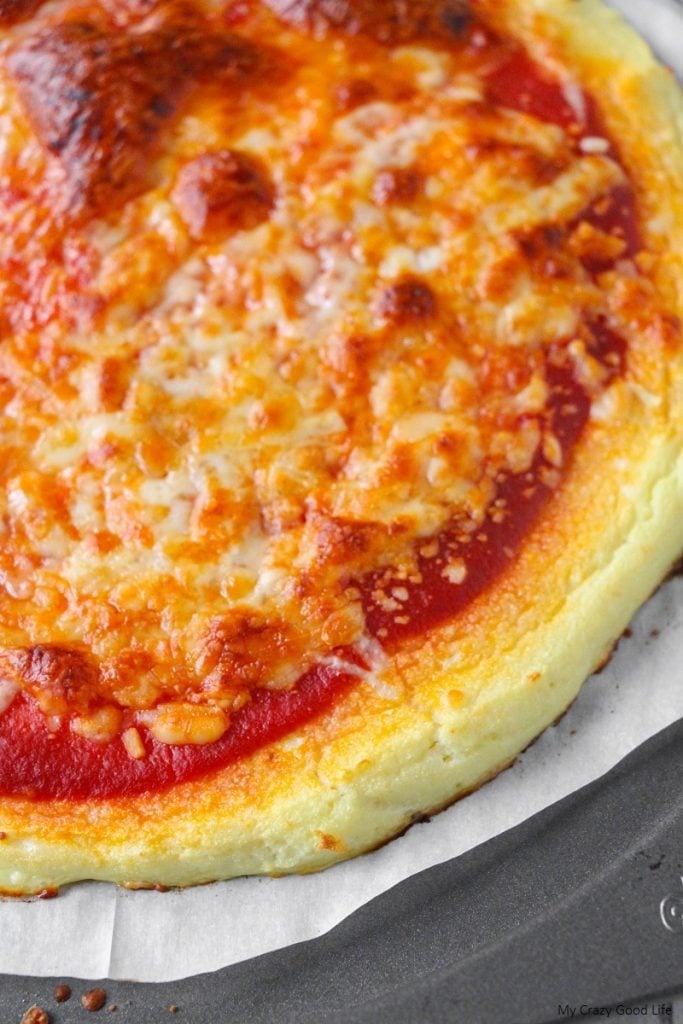 Perfectly perfect pizza that's a little healthier.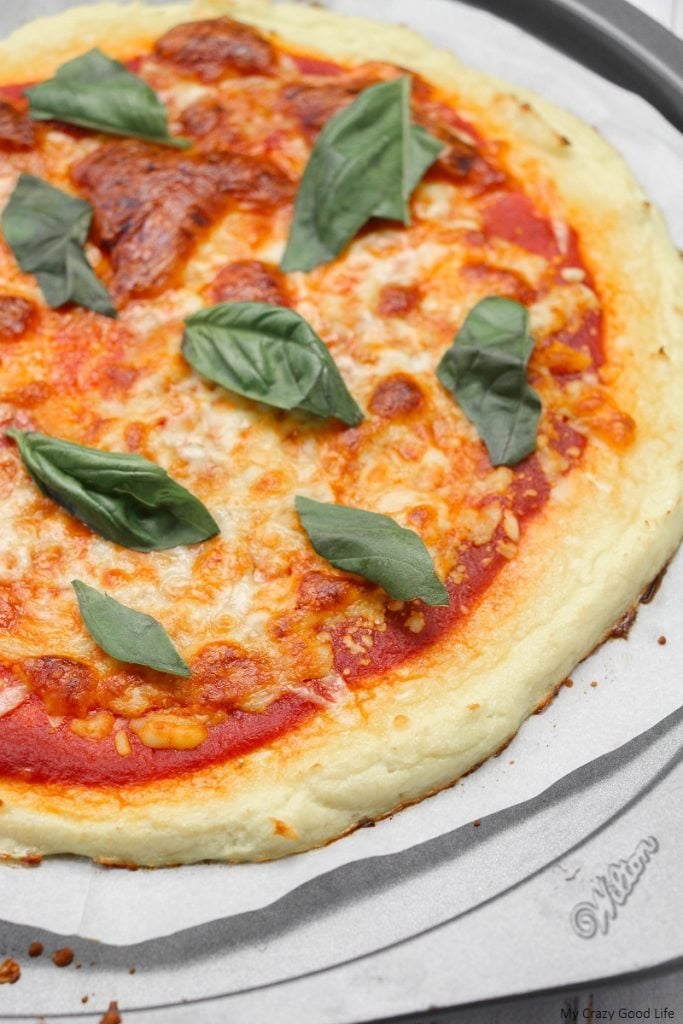 When halving this recipe, you can still use one egg–it comes out just fine.
If you're looking for other great low carb recipes you should check out Cloud Bread. It's delicious and super quick to whip up! For more tasty meals that will surprise you check out these Cauliflower Recipes.
You might like these similar posts on My Crazy Good Life: