Struggling to get in your 21 Day Fix Green Containers? These recipes have veggies in them to help you meal plan and prep your day. The green color container is for vegetables, and these healthy recipes will help you on the 21 Day Fix and Portion Control.
On the 21 Day Fix meal plan, vegetables have their own colored container–green. Use the green container for vegetable sides during dinner, or as a salad for lunch, or even a snack. 21 Day Fix green container recipes don't have to be boring–you can do more than just steam raw veggies for this container!
Before I share the recipes, I want to talk about zoodles for a second. Zoodles are the easiest way to get some veggies into your diet, especially if you're struggling with them on the 21 Day Fix!
Zoodles are a great way to get creative with your 21 Day Fix Green Container. Before you know it that green container will be the best part of your day!
You can make zoodles with a spiralizer, there are a ton of other vegetables that you can spiralize too! There are many different ways to use the green container in the 21 Day Fix meal plan–here are some of my favorites!
Need an extra set of 21 Day Fix containers? You can order them right from Amazon!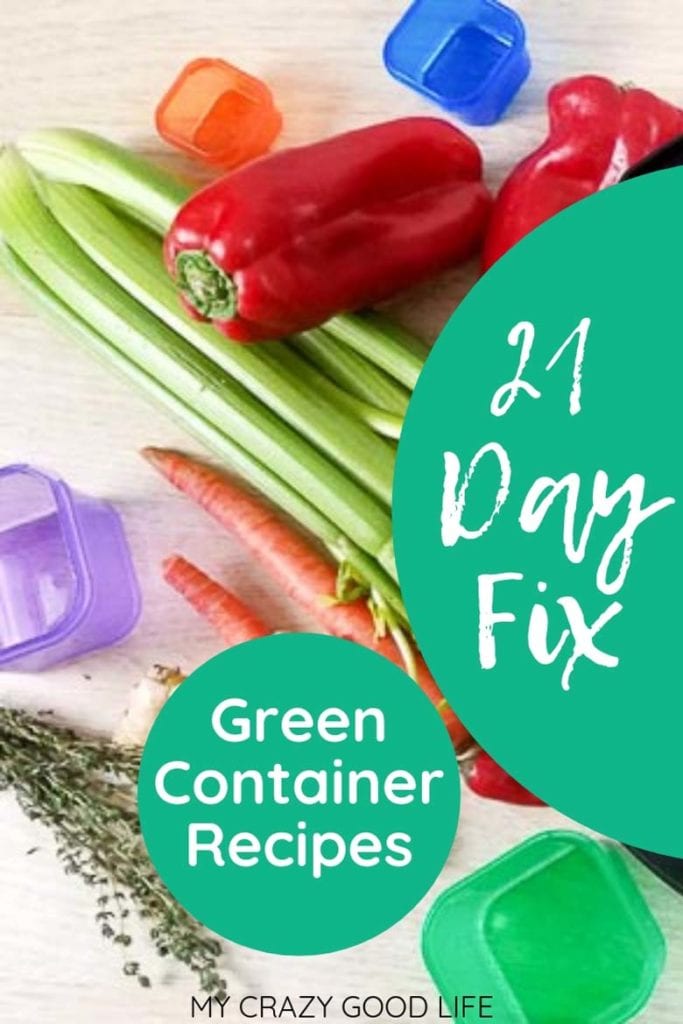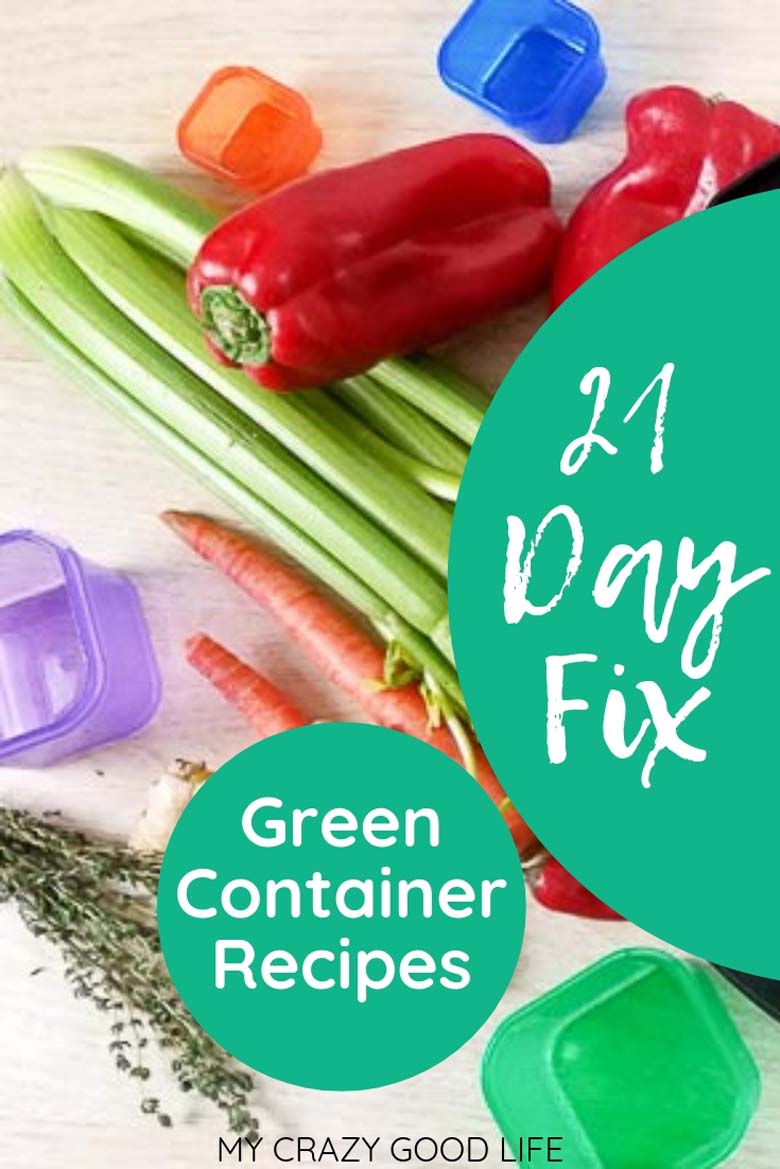 21 Day Fix Green Container Recipes:
Cauliflower Chicken Fried Rice 2 green containers per serving of this delicious recipe!
Homemade Pasta Sauce One and a half green containers per cup!
Egg Roll in a Bowl Two greens per serving, and it's so delicious!
Homemade Salsa! Since there is no sugar added to this yummy homemade salsa, it counts as a green!
Add a handful of spinach to your protein shake–it's an easy way to get an extra green container in, and you can't even taste it!
BEST Steak Fajitas Recipe with Zoodles You can easily choose how many greens you get with this meal by filling your containers appropriately!
Spicy Shrimp and Avocado Lettuce Wraps One green container for this delicious recipe!
Vegetable Chowder Hearty, filling, and so satisfying! Depending on how much soup your recipe makes (it depends on the size of your veggies), you'll get between 1 3/4 green and 2 3/4 green containers for each serving of this recipe!
Fajita Breakfast Casserole 1 green container per serving for this delicious and healthy breakfast recipe!
Broccoli Slaw 1 green per serving
Thai Carrot Curry Soup One green per serving
Stuffed Bell Peppers with Chicken and Goat Cheese 1 1/2 green containers per serving!
Cauliflower Soup with Goat Cheese One green container per serving
Cauliflower Spanish Rice 1 1/4 green containers per serving for this recipe
If you're looking for some more posts like this one, here you go:
SaveSave
SaveSaveSaveSave