This site contains affiliate links. Please see Policies for more information.
Zoodles and other spiralized vegetable recipes are perfect for the 2B Mindset because it allows us to eat so many veggies. Here are my favorite 2B Mindset Dinner recipes with zoodles!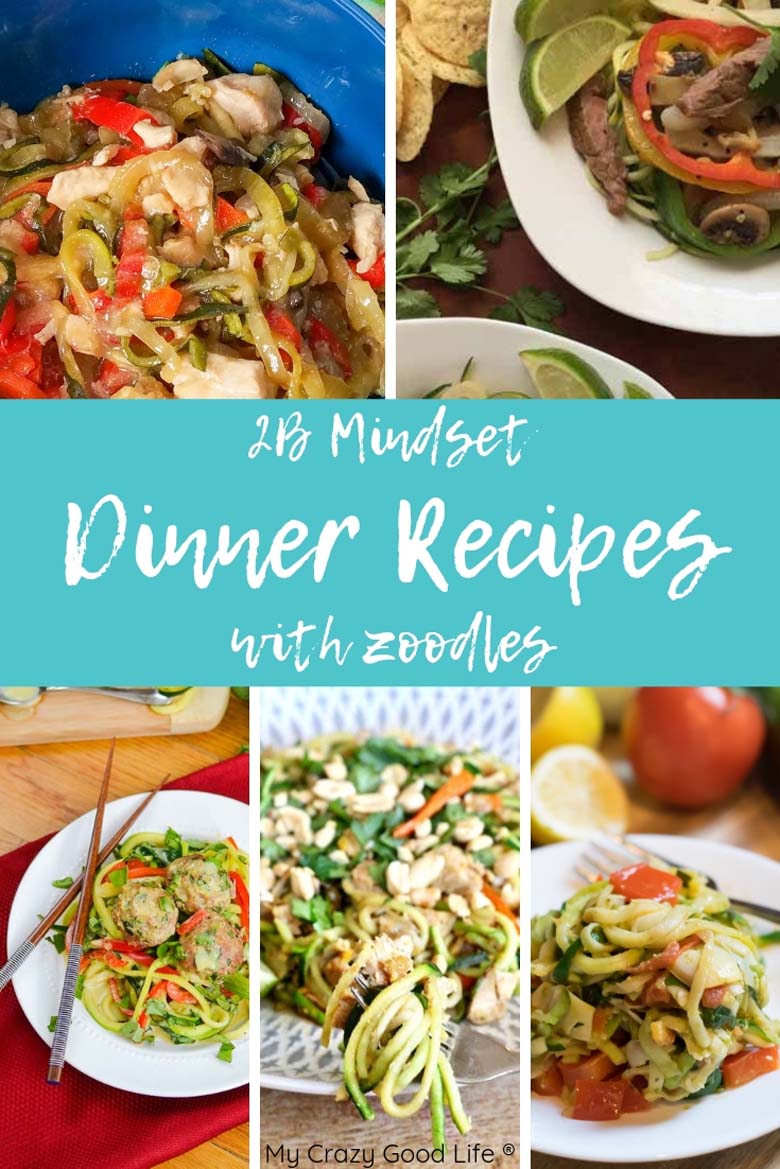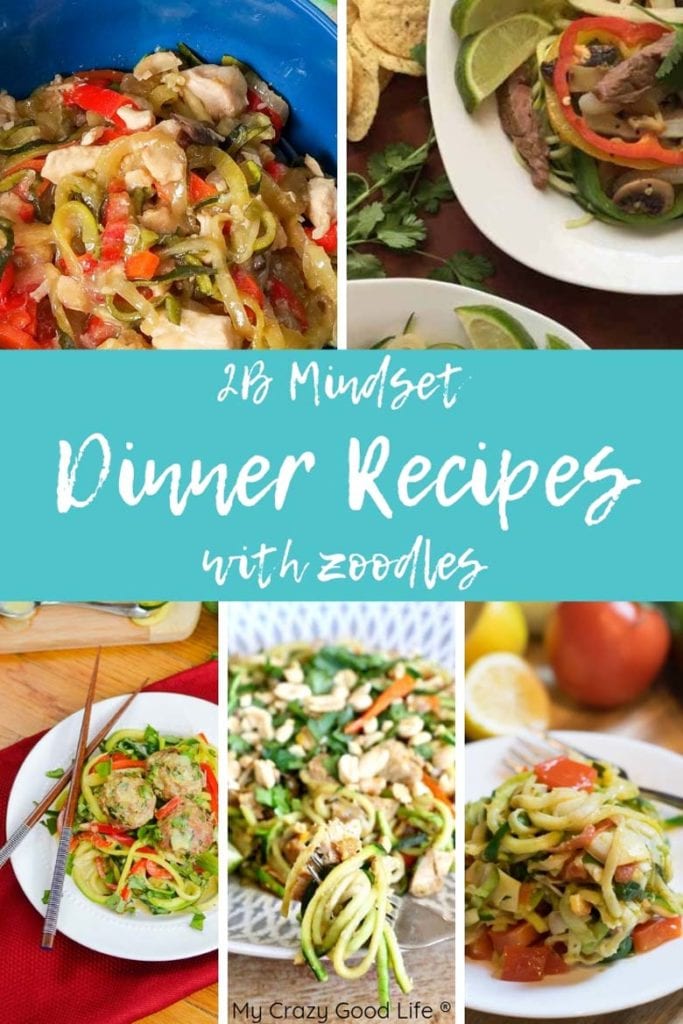 What are zoodles?
Zoodles are spiralized zucchini that ends up looking like pasta noodles. You can use these zoodles to replace traditional pasta, dropping the calories with every dish. You can also use them as a delicious side dish to any meal. This is a perfect veggie to eat on the 2B Mindset nutrition plan–veggies most, right?
Zucchini alone is known for its low calories, high potassium, and multiple health benefits. Spiralized zucchini noodles are a great way to pack veggies into your day if you're on the 21 Day Fix, too!
Are zoodles keto?
Zucchini are very low carb and they are high in nutrients so making zoodles is a great idea for keto, they're a super healthy vegetable! Zoodles are excellent for keto because they're low in carbs but can be swapped out for lots of pasta dishes and recipes.
How to cook zoodles that are not watery:
To keep your zoodles from getting watery you'll need to take a few precautions and keep these tips in mind…most important of which is that you remember that they're NOT pasta. They're vegetables ;)
Rest them on a paper towel after spiralizing
Do not over cook the zoodles, they'll keep a little bit of a crunch
Do not add salt to your cooking pan
Do not cover while cooking
Cook zoodles over medium high heat
What other 2B Mindset veggies can I use that aren't zucchini?
Similar veggies to run through your spiralizer are onions, butternut squash, carrots, beets, broccoli stems, turnips, and jicama.
Other veggies you might enjoy instead of zoodles and spiralized veggies are spaghetti squash, kale, and cauliflower. 2B Mindset dinner recipes have to contain a lot of veggies, but don't get stuck in a rut of eating the same ones every day. Here are some #veggiesmost recipes that include these vegetables that you might enjoy:
How to cook zoodles that are not soggy?
To keep your zoodles from becoming soggy you'll just need to make sure you don't over cook them. If you are cooking them in a sauce heavy recipe you might want to keep them separate until you are ready to eat! Soaking in liquid will make them soggy eventually no matter how much you try!
Can I eat Zoodles raw?
Zoodles can be made from any vegetable…so any vegetable that you'd feel comfortable or happy eating raw…you can eat the zoodles raw as well! They usually only need a light cook to get them ready for any recipe so eating them raw is not unheard of or crazy! Cooking them will give them a little more flavor and add some zest but it's up to you.
Can zoodles be frozen?
You can freeze zoodles for up to 1 year under most circumstances. They will become less flavorful overtime so I usually try and use them fresh! To use them once they are frozen you can boil them!
How to cut zoodles:
I have a great post that gives tons of info and tips on what zoodles are and how to make them. You can check it out here. If you don't have a spiralizer I always recommend this one. That is the spiralizer I use and I've had it for nearly two years and it's still going strong!
Where can I find zoodles in the grocery store?
Some stores sell zoodles precut and ready to go (such a bonus for a healthy / homemade lifestyle)! This is awesome for those of you who don't have your own spiralizer or who don't enjoy the mess or clean up of making zoodles! They're found with the fresh fruits and vegetables when they are available! Different stores might have different places for them but they're always going to be with the cooled or refrigerated foods!
How to cook zoodles | How long to cook zoodles:
Traditional zoodles, made from zucchini will only need to be cooked for a few minutes. Every recipe is different but as a general rule they need to be cooked about 3-5 minutes. For more than one spiralized zucchini you may need up to 5-7 minutes.
You can cook zoodles in a variety of ways but typically I cook them in a sautè pan with some olive oil. Tossing the zucchini noodles while you cook them will help get them evenly cooked.
2B Mindset Dinner Recipes with Zoodles to Try:
Now, zucchini is being transformed into zoodles and given new life. I've rounded up some of my favorite 2B Mindset dinner zoodle recipes for you! Check out all of the tasty zoodles recipe options below and let me know which one is your favorite!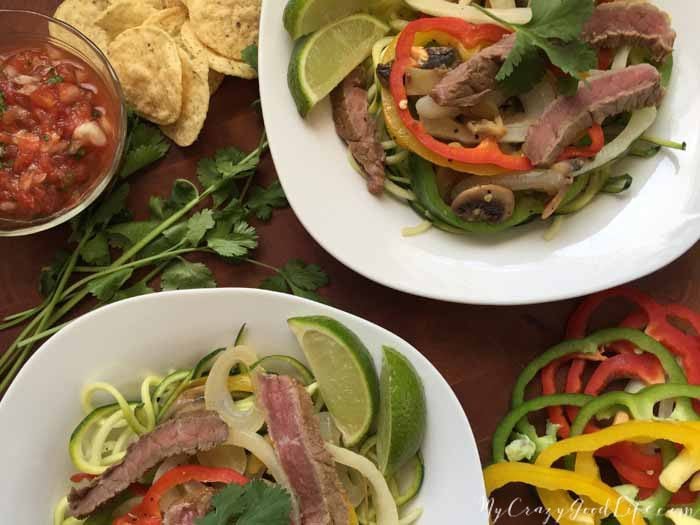 Spinach and Pesto Zoodles | Carrie Elle
Basil Green Curry Zoodles | The Foodie and the Fix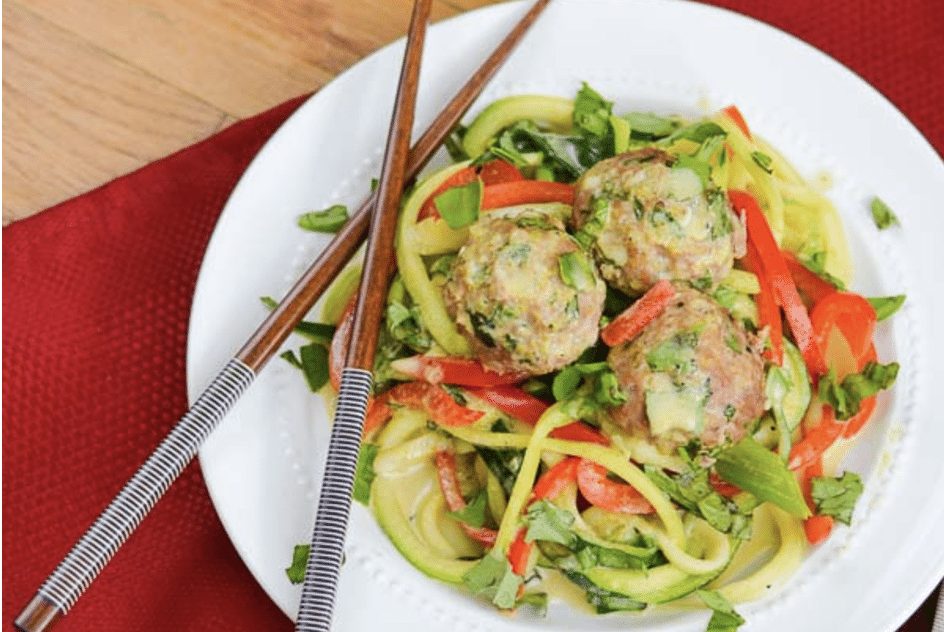 Tuscan Zucchini Noodle Skillet | Mom Endeavors
Pesto Zucchini Noodles with Roasted Tomatoes and Grilled Chicken | Closet Cooking
French Onion Zoodle Bake | Climbing Grier Mountain
Zucchini Shrimp Scampi | Damn Delicious
Chicken Zucchini Noodle Caprese | Skinnytaste
Italian Zucchini Noodle Skillet with Italian Sausage | The Slow Roasted Italian
Zucchini Noodle Skillet Lasagna | Life Made Sweeter
Zucchini Noodle Alfredo | The Dinner Mom
Zoodles Marinara | Gimme Some Oven
Zucchini Turkey Meatballs with Zoodles | Table For Two Blog
Chicken Zoodle Soup | Peas and Crayons
Creamy Lemon Zoodles | Fashionable Foods
Baked Ziti | Food E File
Cilantro Garlic Lime Chicken with Zucchini Noodles | Mrs.Happy Homemaker
Sesame Almond Butter Zucchini Noodle Bowls | Iowa Girl Eats
Creamy Avocado Zoodles with Chipotle Lime Shrimp | Dizzy Busy and Hungry
Thai Peanut Zoodles | Begin Within Nutrition
Lemongrass green Coconut Curry Soup with Zucchini Noodles | One Green Planet
Zucchini Noodles with Seaweed Pesto | Tasting Page
Creamy Red Pepper Alfredo over Zoodles | Nosh and Nourish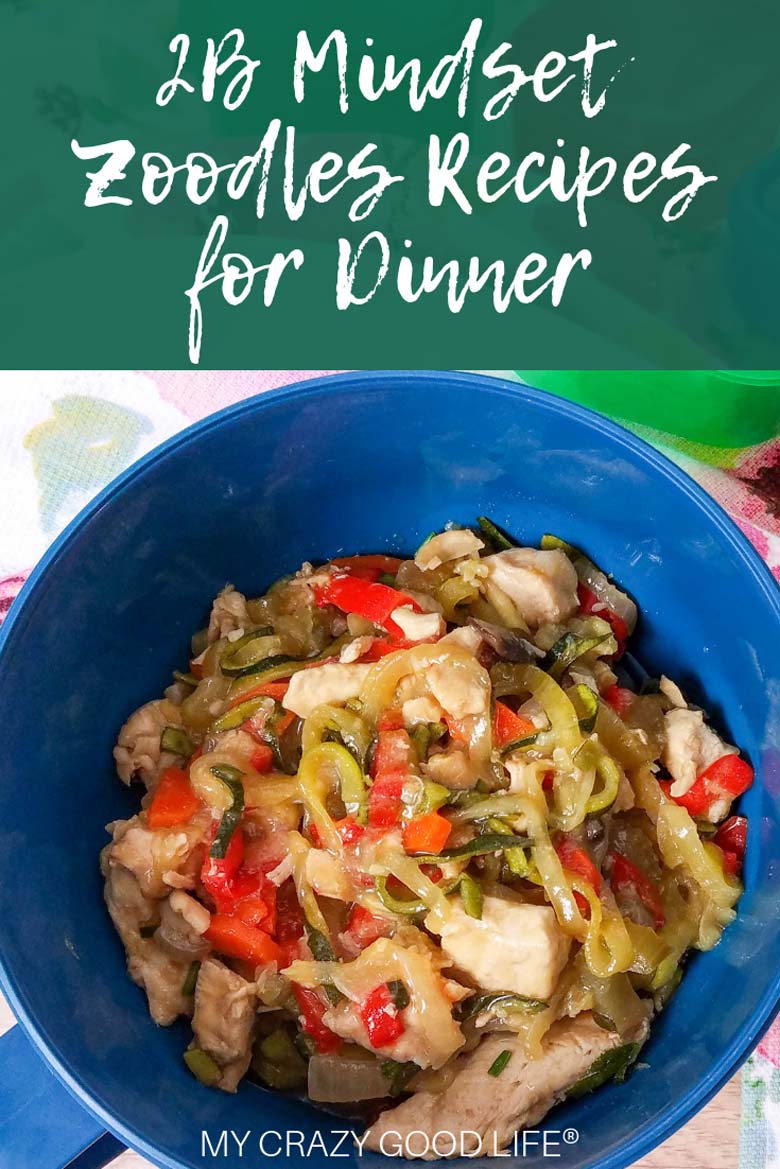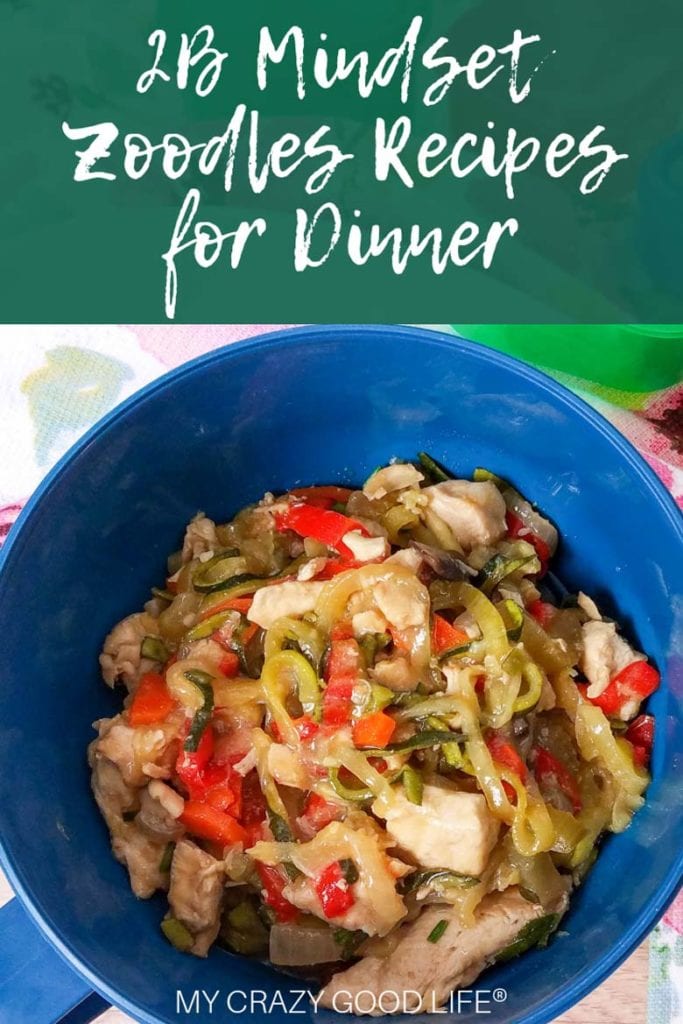 Don't stop with zucchini! Looking for more delicious ways to use your spiralizer?