This site contains affiliate links. Please see Policies for more information.
This post is sponsored by Amazon Kindle, a proud sponsor of this year's Scripps National Spelling Bee. There are affiliate links in this post. 
Spelling is tough. We've found that while practicing works, there are so many types of learning styles that what works for one person might not work for others. And sometimes it's tough to find what works.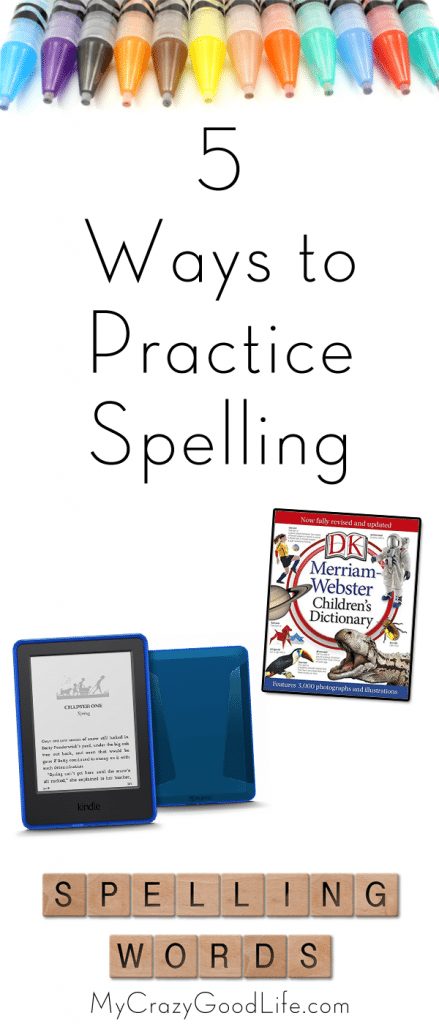 Amazon Kindle has partnered with the 2016 Scripps National Spelling Bee as the presenting sponsor of the yearly bee. You can watch the finals next week on ESPN. Scripps and Amazon Kindle believe that reading, spelling, and vocabulary are important to a child's lifelong achievement–and I agree! To be a great reader, you must be a master of spelling!
Five Ways to Practice Spelling for Kids
Colors: Writing the words in different colors can help our brains remember the words. This works for me and my older son–during grad school, my anatomy and physiology workbooks were a rainbow of colors. One word in red, the next in blue, you get it. These twistable colored pencils were perfect for me because I didn't have to sharpen them.
Textures: This was huge for my older son. We would "spell" his words with things–pencils, cars, toothpicks, etc. Seeing the words in something else was helpful to him. I should mention that this gets tough when the words begin to get longer :)
Kindle: Jack just got a new Kindle and there is one thing that I especially love about it. He can tap a word and the definition pops up without taking him off the page, and those words are added to a "Vocabulary Builder" for him to study later.
Dictionary: Looking up words and writing the definition is something that I can remember doing when I was young–because it works! My youngest has always loved doing this because he is so interested in what words mean. Even as a first grader, he used a kid dictionary to do this.
Reading: More exposure to words and word patterns is a great way to practice spelling. Every time a child gets in front of a book, it's another chance to learn new words and practice words that might not be familiar. I'm a fan of kids reading the books that interest them, and love when there's a mix–some at a slightly higher level, some at a slightly lower level–because it exposes them to diffeent writers and points of view.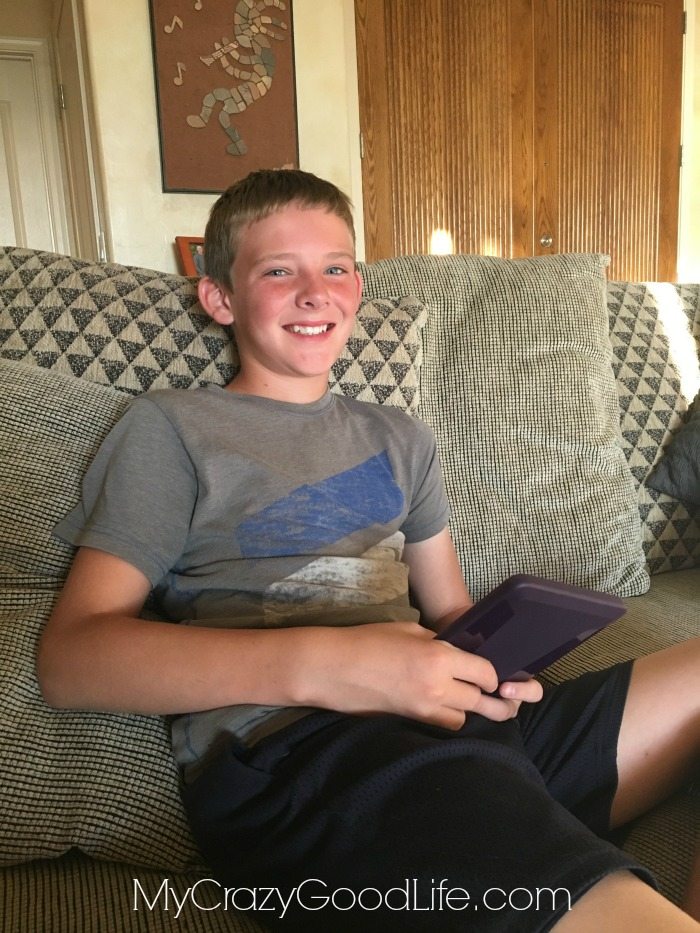 The Kindle that Jack has comes in a bundle and is called Kindle for Kids. It includes a basic Kindle (no games or apps are accessible on this one, which I love), a durable yet thin cover, and a 2-year SquareTrade warranty–our family's favorite warranty for all of our electronics.
In addition to the cool on-screen dictionary and Vocabulary Builder I mentioned above, Kindle also has Family Sharing, so everyone in our house who has a Kindle can share books. Kindle also has Word Wise, where it displays short and simple definitions above difficult words so kids can keep reading with fewer interruptions. Just tap on a word to bring up a simple card with definitions, synonyms, and more.
So, tell me… how do your kids practice spelling?