Since we live about 30 minutes from the nearest grocery store, adapting recipes to what we have in our kitchen is important–most French Toast Casserole recipes include whipping cream, half and half, or cream cheese–none of which we usually have in our kitchen. Here's an easy French Toast casserole recipe that you can make with ingredients probably already in your kitchen.

Ingredients for French Toast Casserole:
1 loaf french bread (or leftover bread, dinner rolls, etc)
2 c. milk
3 eggs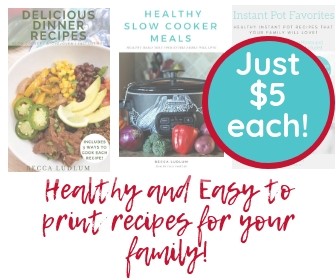 MY OTHER PROJECTS
3 tsp. vanilla extract
1/2 c.brown sugar
1/2 tsp. cinnamon
pinch of salt
Cinnamon Streusel Topping:
1/4 c. all-purpose flour
1/4 c. brown sugar
1 1/2 Tbl. butter, cold
1/2 tsp cinnamon

Directions for French Toast Casserole
1. Slice bread.
2. Grease a deep dish pie pan.
3. Tear the bread into pieces and put them in the dish.
4. In a separate bowl, add your French Toast Casserole ingredients together. Mix well after all the ingredients are added.
5. Pour the liquid evenly over your torn bread. You shouldn't see much of the liquid–sometimes I'll save some and stick it in the fridge so I can add more if I need to before I stick it in the oven. The goal is for the bread to soak up the egg and milk mixture, but not be dripping in it.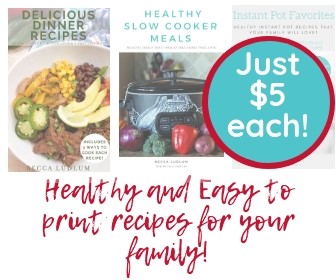 6. Prepare your cinnamon topping: Mix the brown sugar, flour, and cinnamon in a bowl. Slowly mix in the butter with your fingers, breaking it up and mixing it all together.
7. Sprinkle the cinnamon topping over the uncooked casserole. Cover the casserole and place in the fridge for a minimum of an hour or as long as overnight.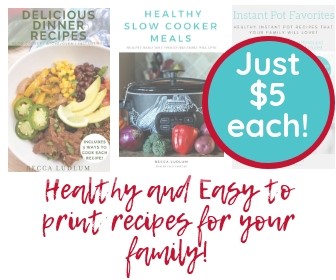 8. Preheat oven to 350 degrees. Pull the pan out of the fridge and let warm for 30 minutes on the counter (so you don't break your pan by putting it into a hot oven).
9. Bake foil-covered casserole for 45 minutes, then remove cover for last 15 minutes. Poke a knife in the middle to make sure it's cooked–it shouldn't feel too wet.
10. Serve with syrup, or if you're in our house, peanut butter and syrup!
If you're looking for more delicious breakfast recipes, you can find some right here.