This site contains affiliate links. Please see Policies for more information.
Keeping your Invisalign aligners clean is easier than you might think! Here are some tips on how to clean Invisalign aligners and also what to avoid when cleaning them.
This post, How to Clean Invisalign Aligners, is sponsored by Invisalign.
Jack is in the process of using Invisalign aligners to straighten his teeth, and the Invisalign brand is providing treatment in exchange for our honest thoughts and experiences.
Make sure to keep your mouth, aligners, and teeth all squeaky clean and healthy with these tips and tricks. Remember, it's important to clean your aligners properly so they're not damaged or weakened in the process!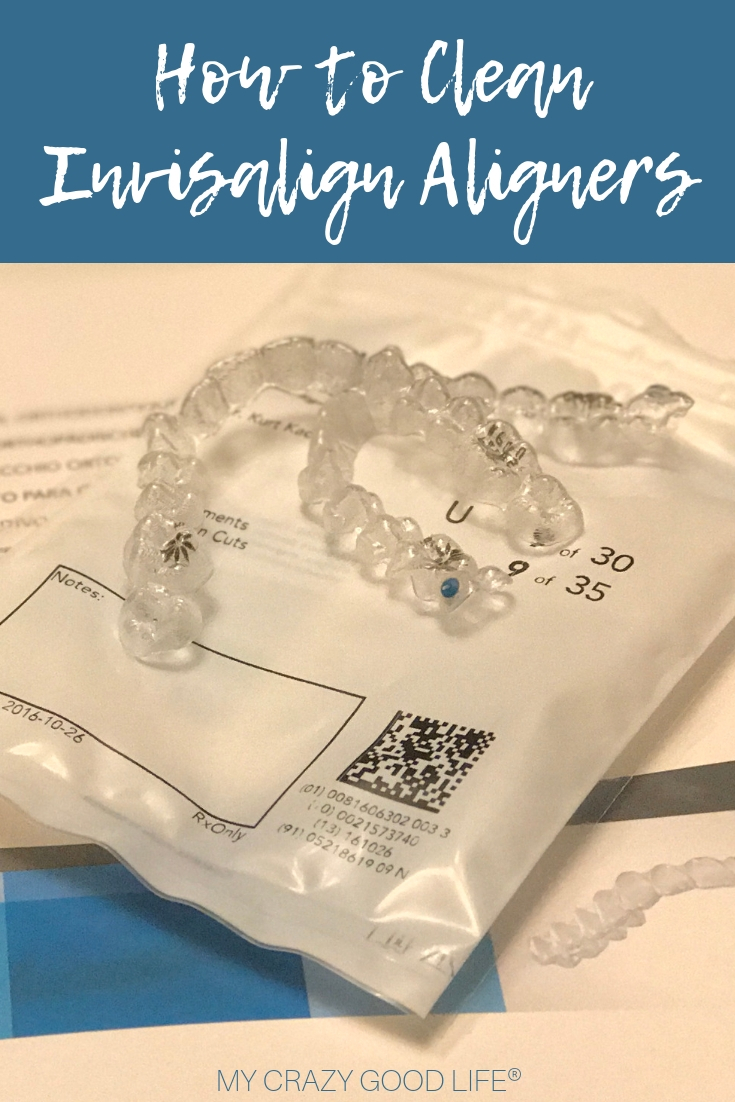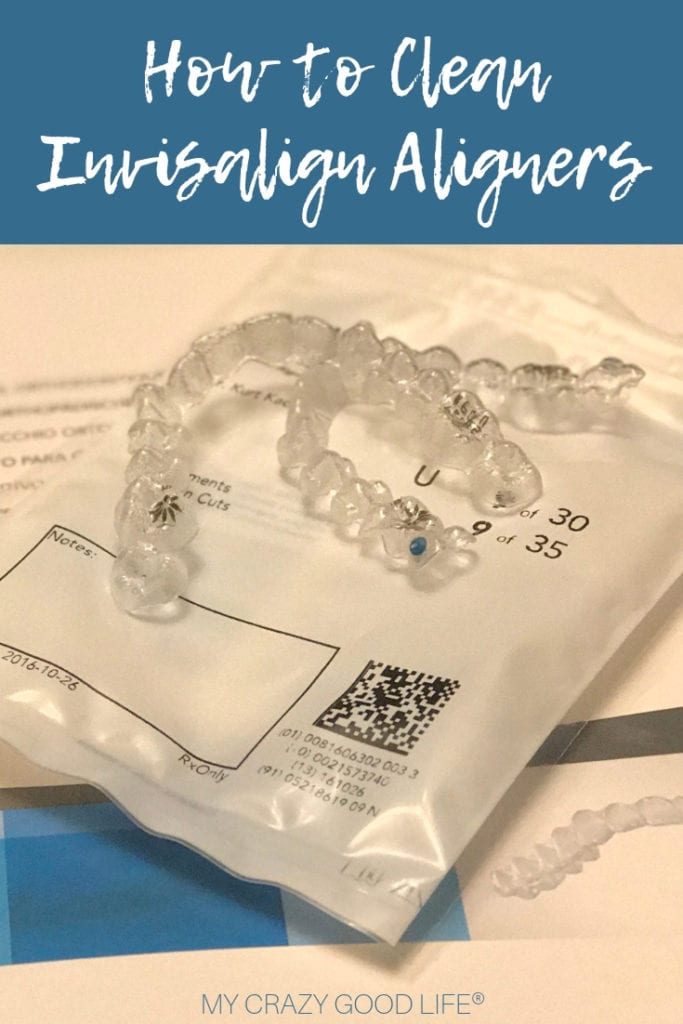 How to Clean Invisalign Aligners
If you've ever started an Invisalign treatment journey you probably know that they'll have to come out and be cleaned several times during the day for eating as well as a deeper clean daily.
Figuring out how to clean your Invisalign aligners is an important part of caring for your aligners. Let's take a look at some of the do's and don'ts associated with cleaning your Invisalign aligners.
Cleaning Invisalign Aligner Do's:
DO clean your Invisalign aligners once a day. The best ways to clean them are with specified aligner soaking products OR with a soft bristle toothbrush and a clear liquid soap.
DO soak them. A great DIY soak for a squeaky clean Invisalign aligners is equal parts lukewarm water and white distilled vinegar. 15 – 30 minutes (maybe while you're eating dinner) will do the trick!
DO check packages. If you do select a store bought soak for your Invisalign aligners make sure it is specifically designed for aligners. Something designed for dentures is not a great idea for your clear plastic aligners.
Cleaning Invisalign Aligners Don'ts:
You should never use an abrasive cleaner on your aligners. Something too coarse or stiff can scratch or damage your Invisalign aligners.
Another big don't is mouthwash. It can seem like a great idea because the alcohol will kill the germs, right? Nope! Soaking them in mouthwash is not good for their structure and it won't do a good job of eliminating buildup or germs.
Finally, remember that toothpaste is not designed to clean your Invisalign aligners. Just like with dentures, it can be abrasive and cause more places for germs to build up and grow.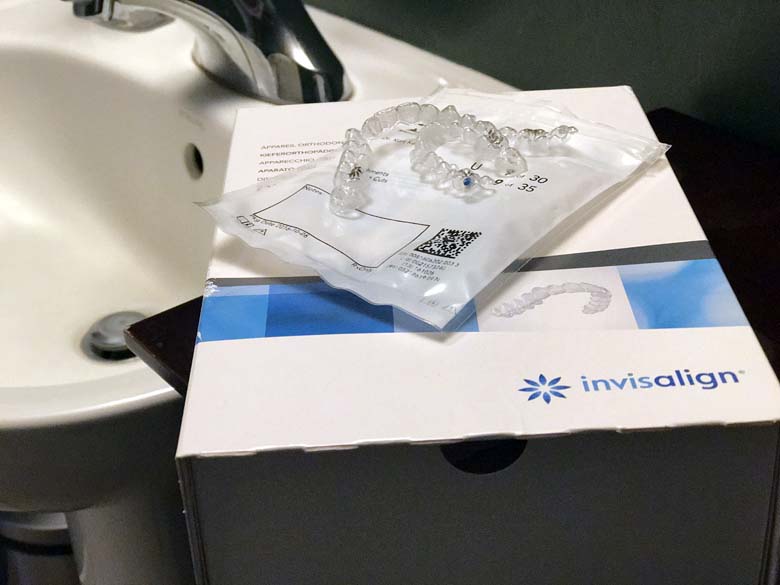 Do you have more Invisalign posts I can check out?
Are you thinking about Invisalign® Treatment for someone in your family? I highly recommend it, and am happy to answer any questions you have!