Frozen drinks are a delicious way to cool off and chill out when it's hot. They're also a fun twist for chilling drinks; popsicles taste way better than ice cubes and they don't water down your drink as they melt! Today I'm sharing a pretty delicious treat with you, a recipe for a Frozen Pineapple Strawberry Margarita.
I know, I know, you're probably wondering how a margarita could get ANY better than it already is and this recipe will show you how. If you are not a fan of the traditional margarita I would encourage you to give this recipe a try. It's sweet and delicious, a perfect use for those fresh, juicy, strawberries. This recipe tastes like dessert in a glass! Bonus points for you if you have a beautiful copper cup to serve it in.
If  you are already a margarita lover I would suggest you make a few of these…one is going to taste like one more! A frozen pineapple strawberry margarita is also a delicious option for your next girls night, or Friday afternoon happy hour! Recipes that look good and taste good are always a win in my book. You can use this simple recipe to impress your guests or put your feet up and enjoy one of these on your own by the pool. No matter how you choose to enjoy your frozen pineapple strawberry margarita I have no doubt you'll fall in love!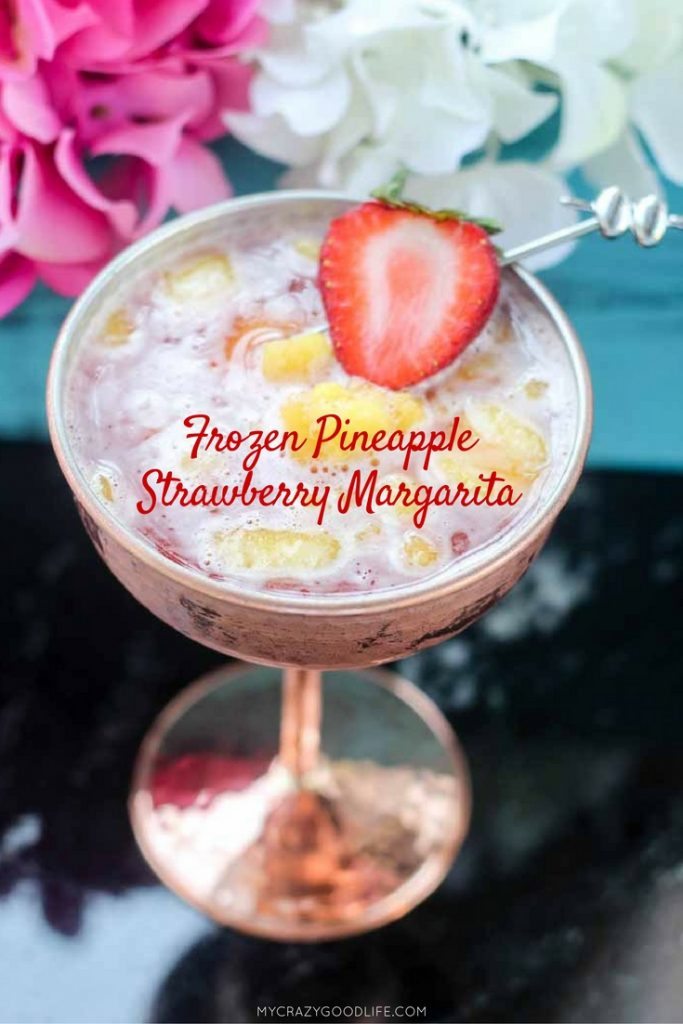 Frozen Pineapple Strawberry Margarita:
Ingredients Needed to Make a Frozen Pineapple Strawberry Margarita:
3 Pineapple Fruit Ice Bars
4 ounces Jose Cuervo Strawberry Margarita Mix
1 ounce of Simple Syrup
Fresh Strawberries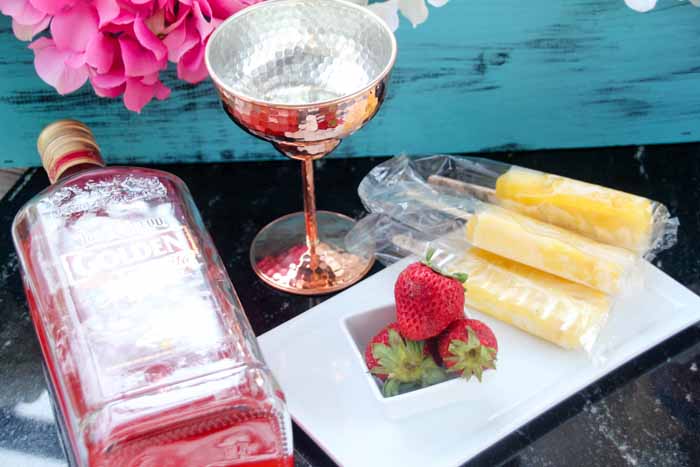 Directions to Create a Frozen Pineapple Strawberry Margarita:
In a margarita glass break apart three (3) pineapple fruit bars.
Drizzle the fruit bars with simple syrup.
Add the strawberry margarita mix
Gently stir.
Garnish with a slice of strawberry on a cocktail stick.
Serve and Enjoy!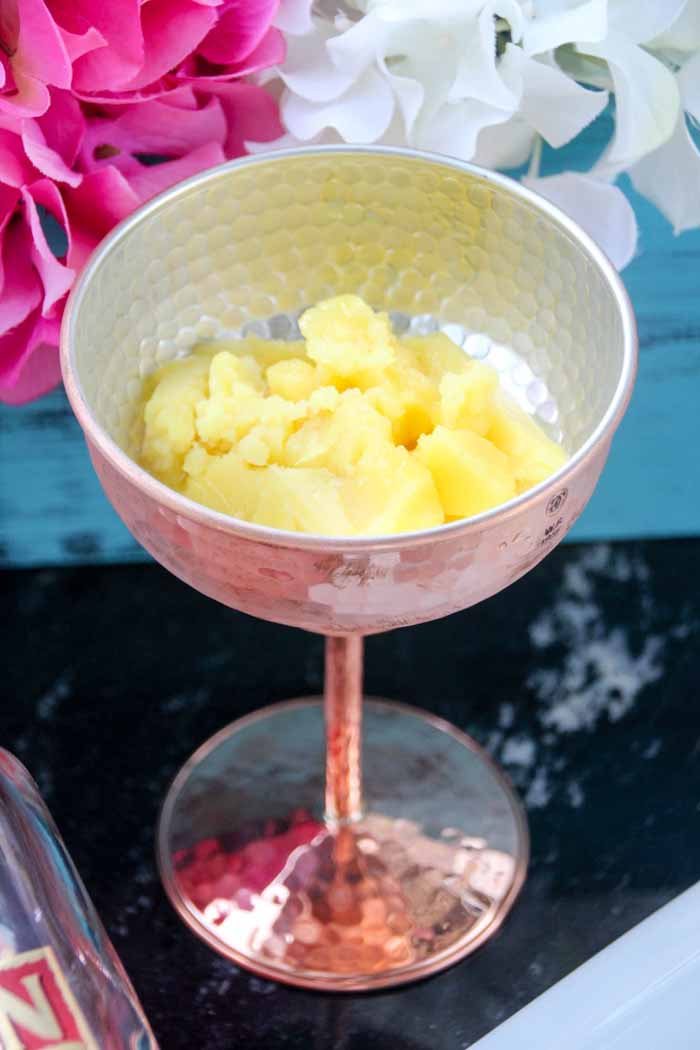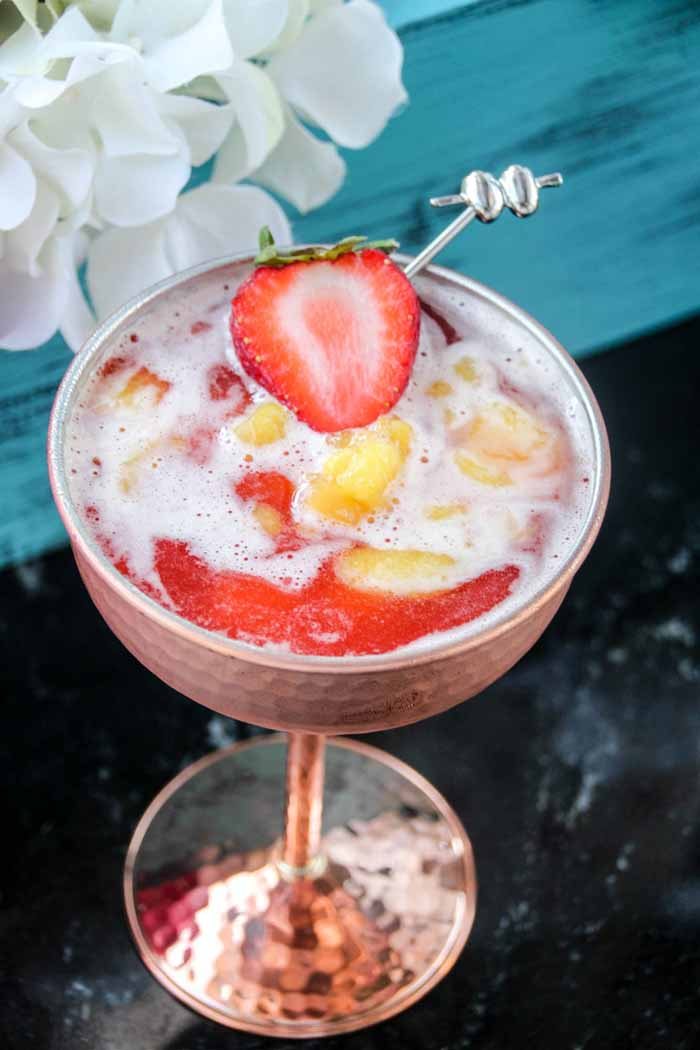 Save
Save
Save