Nothing says fall like rhubarb, and this recipe will become your new favorite–I just know it!
Mixing cranberry wine and cranberry juice with bourbon creates a taste like no other–it's purely autumn. Serve these at your next bonfire, or save them for your after dinner treat, but be sure to make them.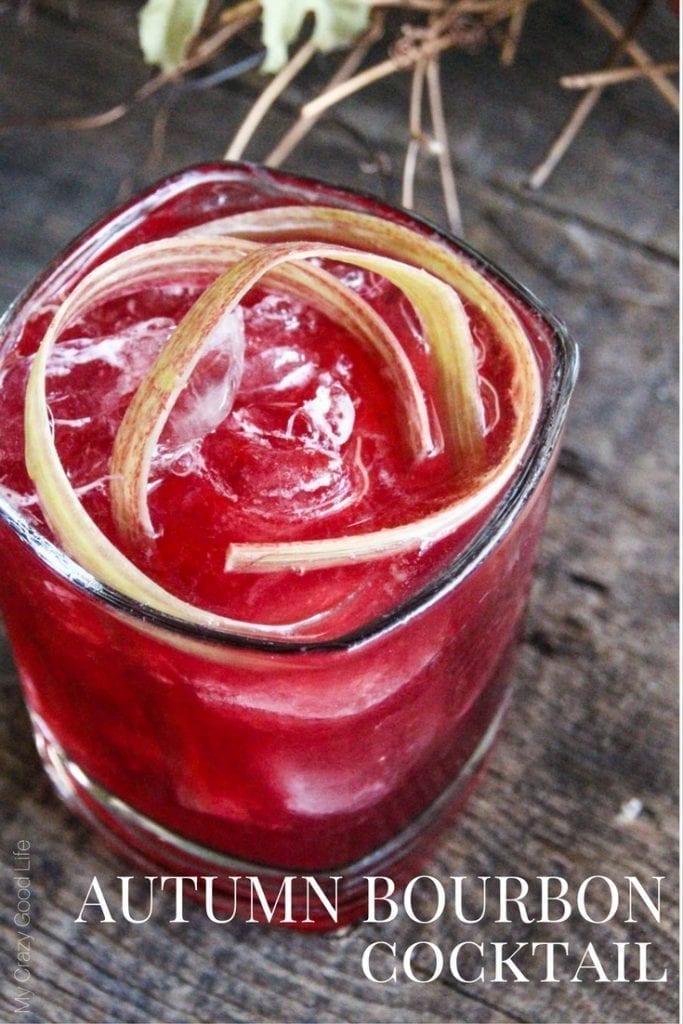 Ingredients:
1 ounce Bourbon
1 ounce Cranberry Wine
3 ounces Cranberry Juice
1-ounce Simple Syrup
Rhubarb Garnish
Crushed Ice
Directions:
In a cocktail shaker add bourbon, cranberry wine, cranberry juice, simple syrup, and crushed ice.
Secure the lid of the cocktail shaker and shake vigorously for 30 seconds.
Strain into a standard whiskey glass filled with fresh crushed ice.
Garnish with strands of fresh rhubarb.
Serve.
Drink responsibly, and never drink and drive.