Are you ready for a super fun drink recipe…I hope so because I love when a drink recipe comes along that is this beautiful and delicious! I'm so excited to share this one with you today! It's gorgeous, fun, sweet, and icy; basically it's perfection in a glass. You've probably already had the idea of sticking a popsicle in a glass of bubbly white wine or champagne…this is similar, but trust me it's going to blow you (and your guests) away. This fun recipe uses Watermelon Bomb Pops in place of ice to make a deliciously slushie drink!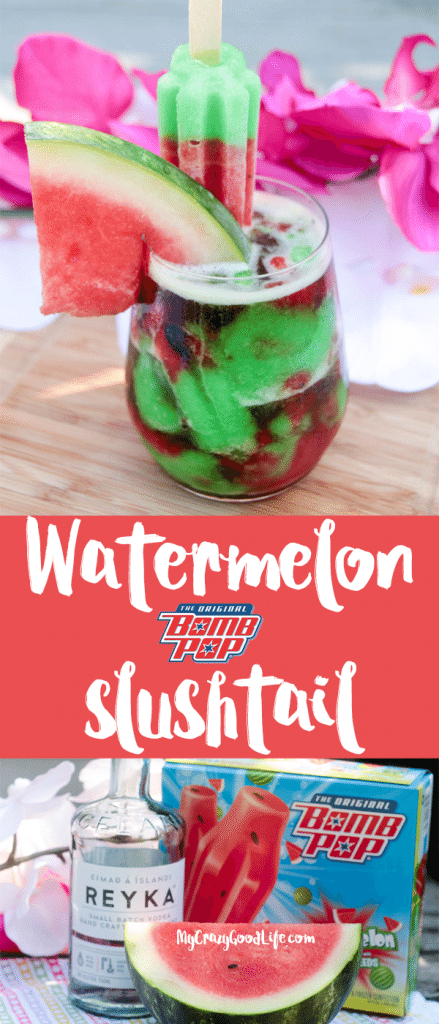 The Watermelon Slushtail is perfect for summer, and I can't wait to whip some up for a fun evening with the ladies. Great for parties and BBQs as well. While we're talking about Bomb Pops I have to admit that I still get a little excited whenever I eat one. They're just so fun–they remind me of when I was growing up!
I should probably give you a warning on this one: they're delicious, so good luck drinking just one! How can you resist the fun of dunking a Watermelon Bomb Pop into your cocktail?!? They're fun to make and even more fun to drink! I think I'll probably grab a few extra boxes of Bomb Pops to have on hand when the craving strikes; nothing hits the spot on hot days quite like a popsicle!
Watermelon Slushtail
Ingredients:
Directions:
In a blender add the contents of five Watermelon Bomb Pops.
Pour in 1 ounce of vodka and add watermelon. Pulse until smooth.
Pour into a frosted glass and garnish with a slice of watermelon.
Serve.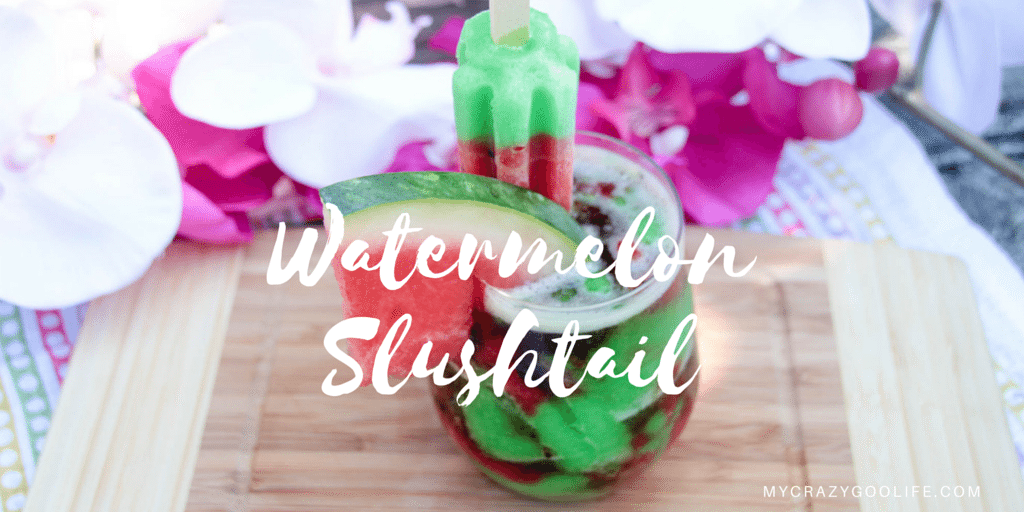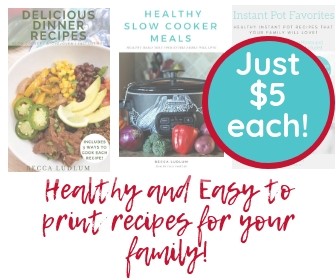 MY OTHER PROJECTS